Dr. Phil Family Returns: Behind the Bruises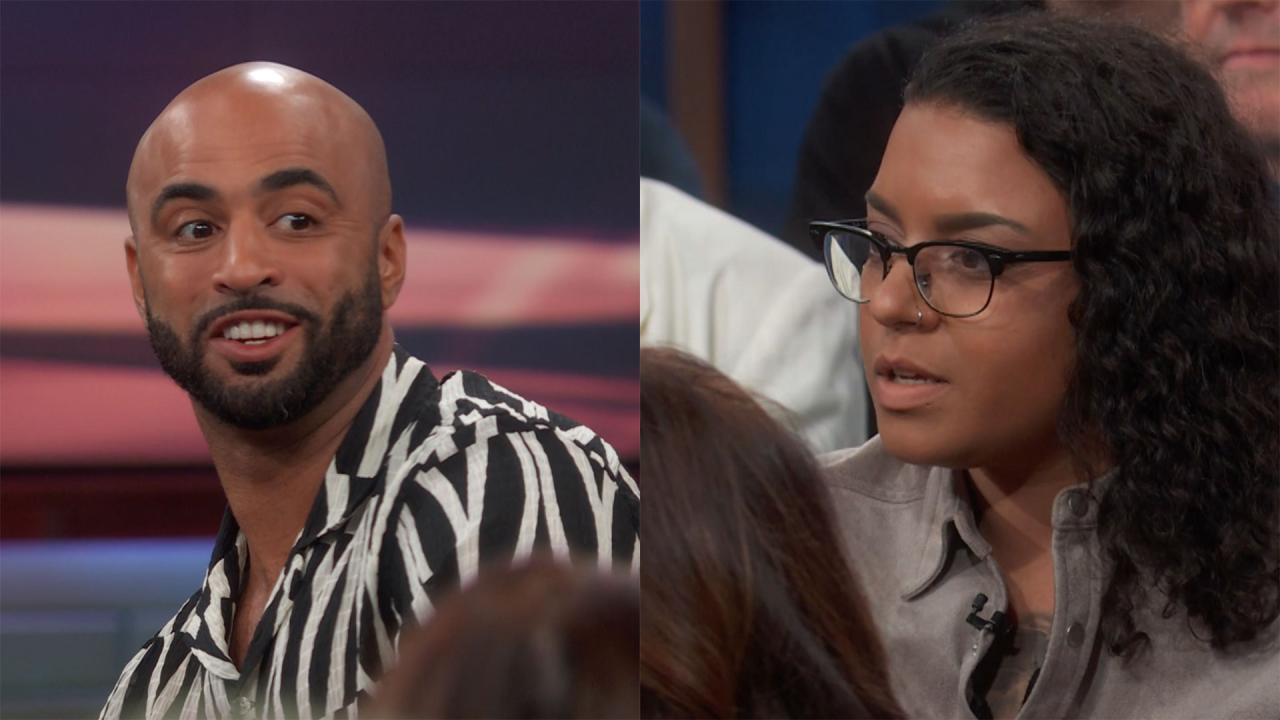 'Dr. Phil' Digital Exclusive: How To Help A Dog Handle Stress An…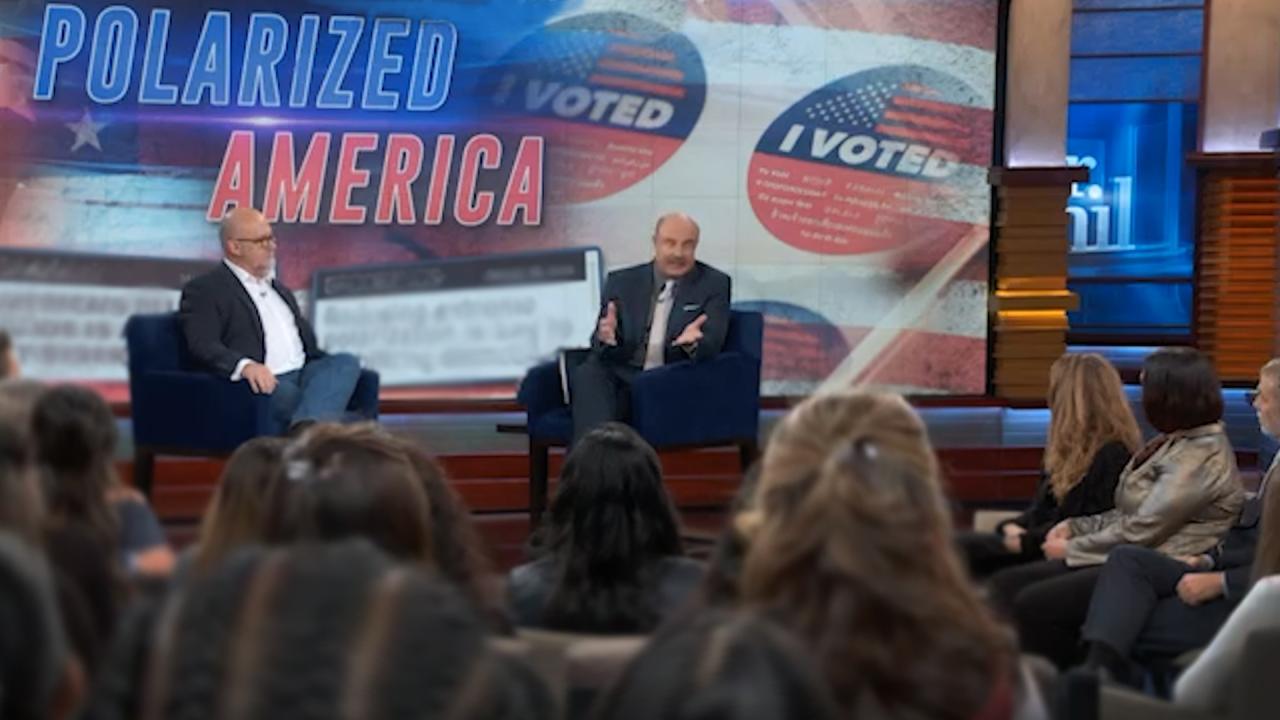 Polarized America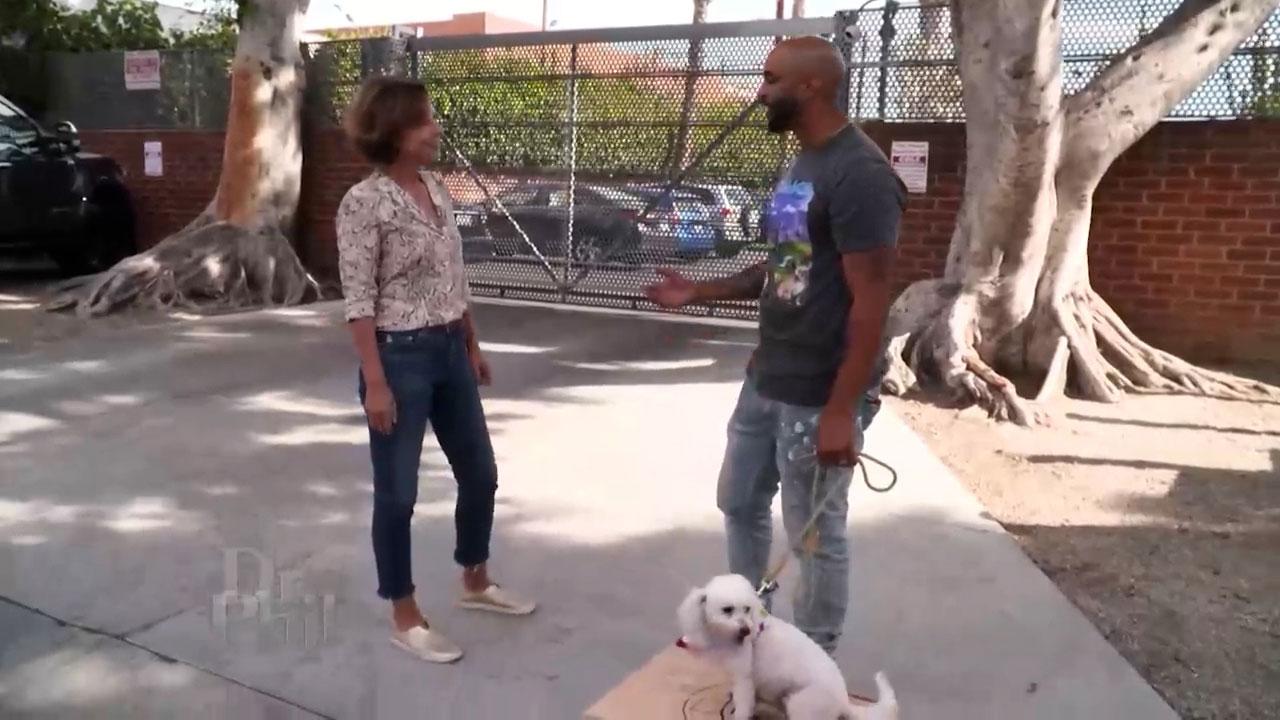 Pet Trainer Shares Tips For How To Train Your Dog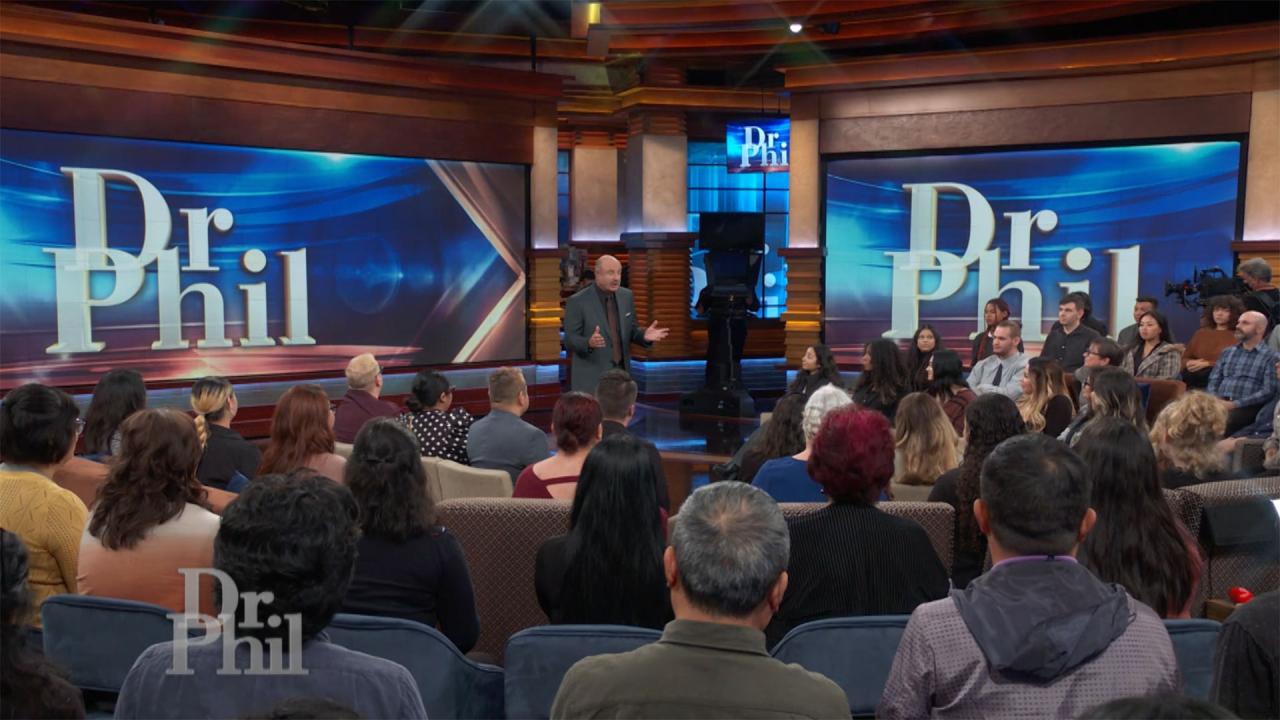 Studio Audience Special Thanks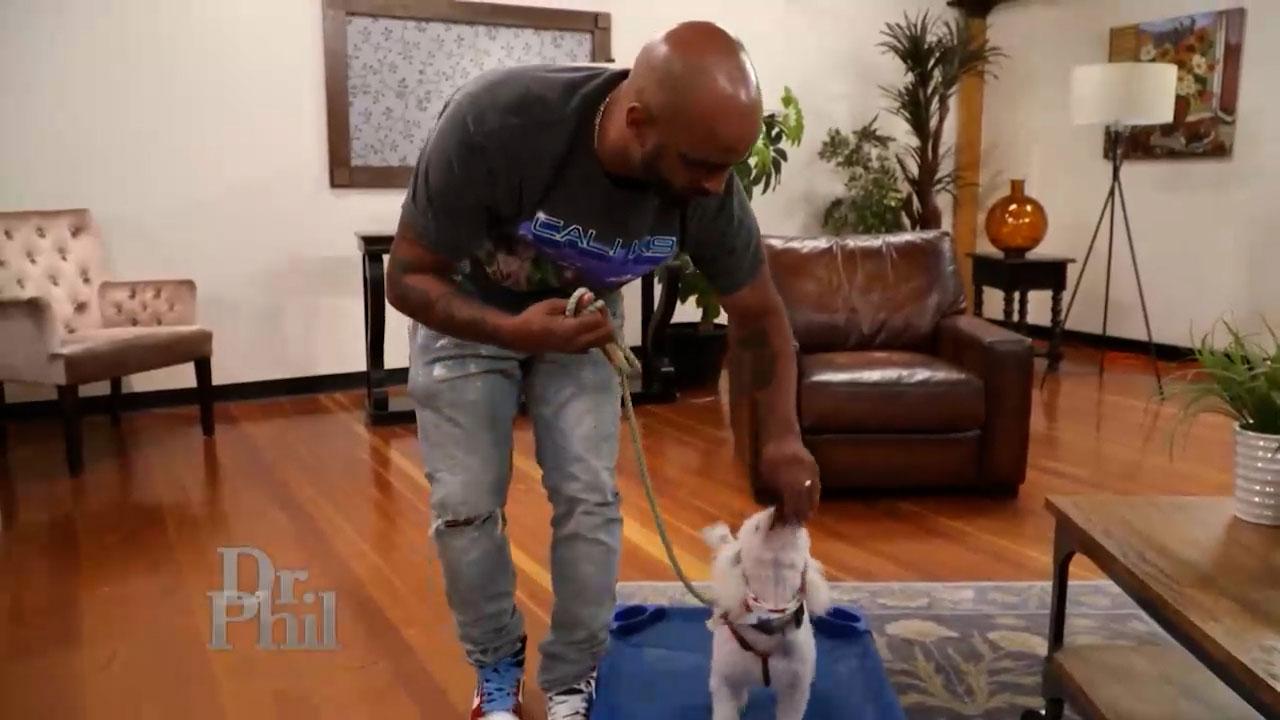 'Dr. Phil' Web Exclusive: Extended Video Of Dog Trainer Training…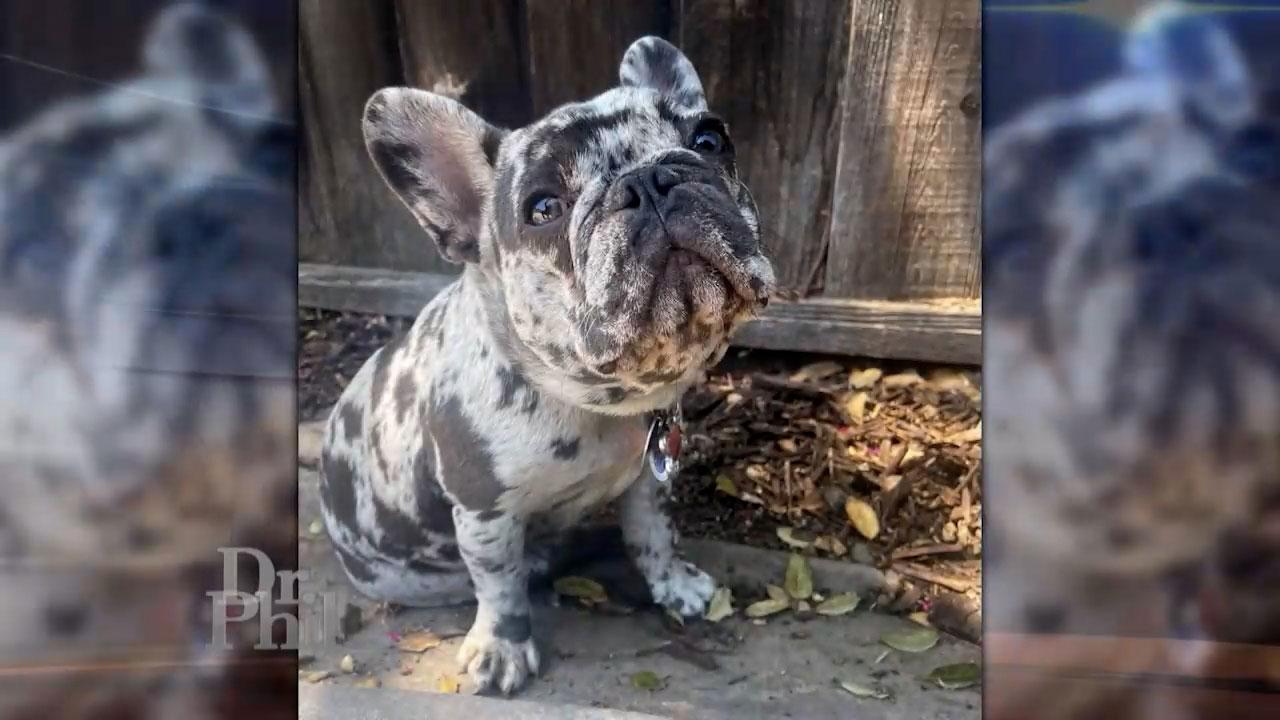 Woman Says She Was Beaten, Robbed, And French Bulldog Was Stolen…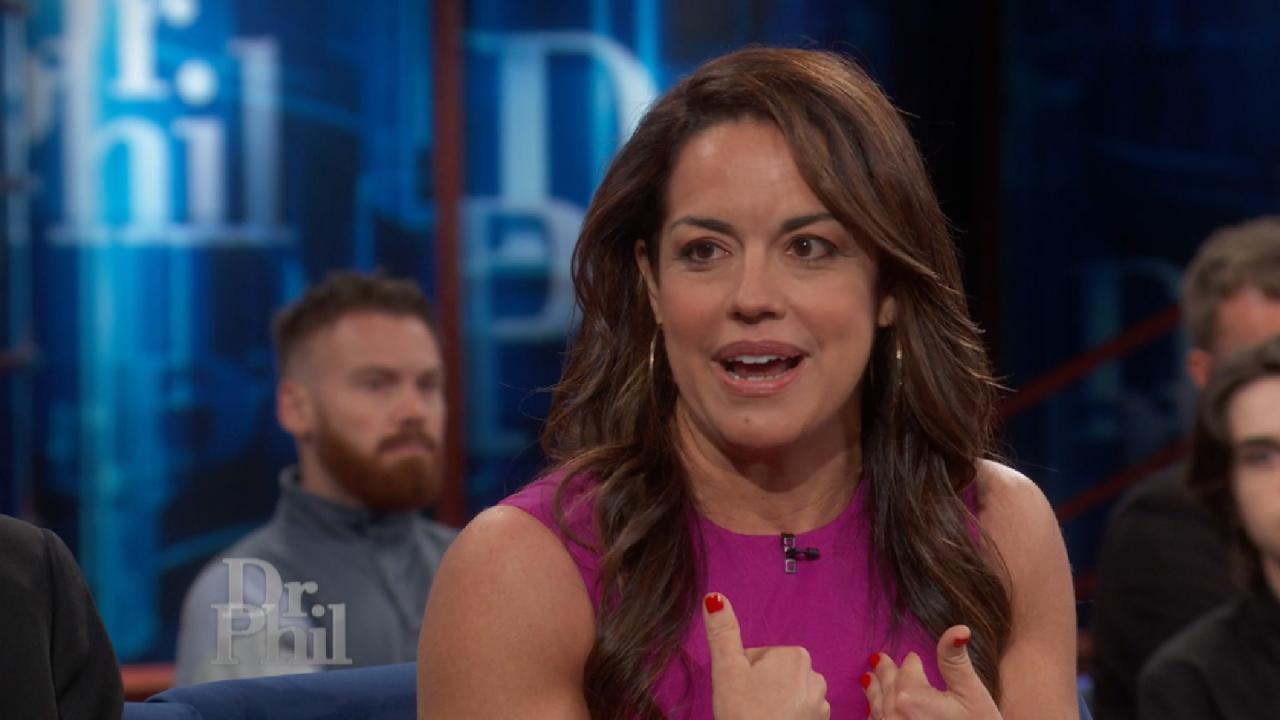 Author Claims Fitness Instructor Once Gave Her A 'Spin Class Lap…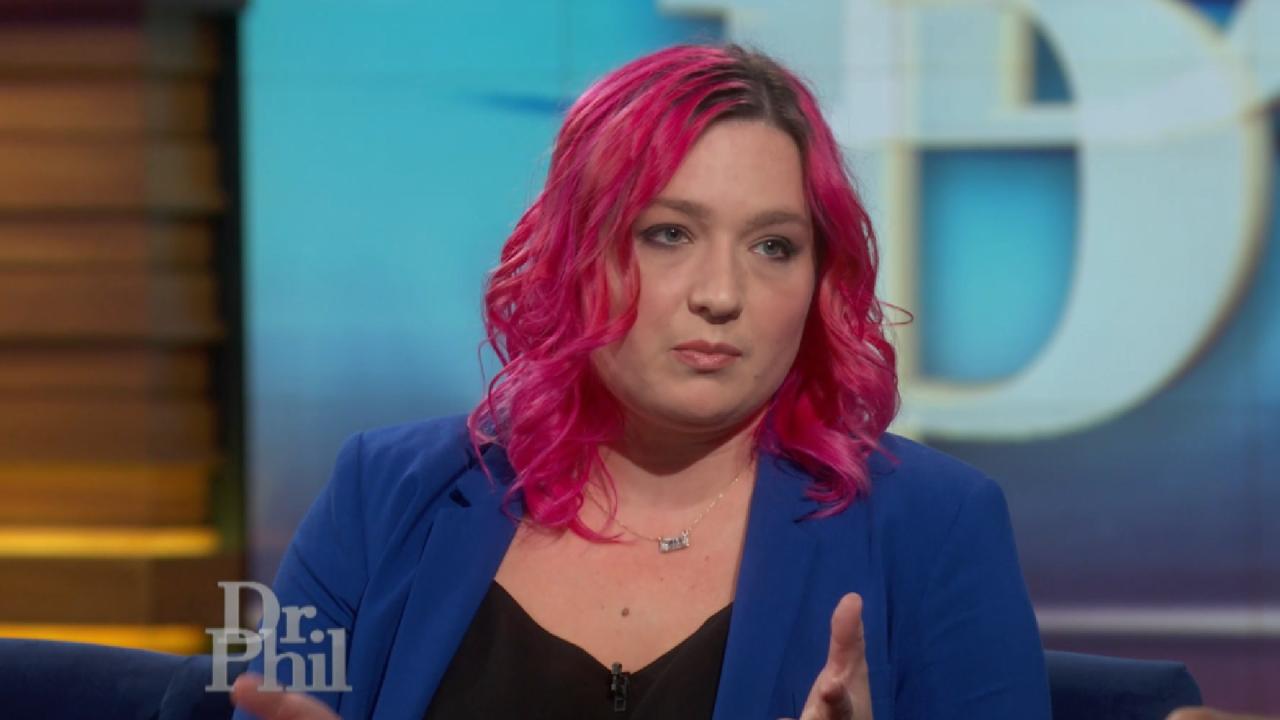 Woman Who Joined A Multi-Level Marketing Team Says, 'It Seemed V…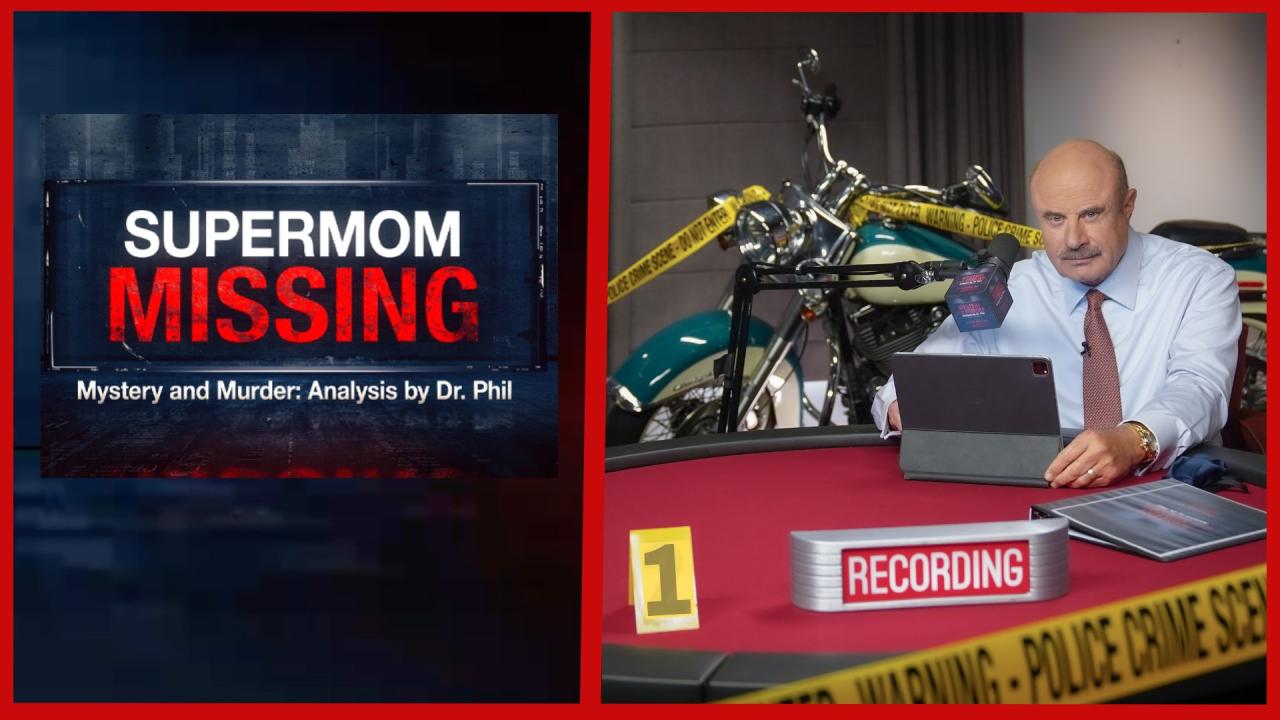 Supermom Missing: The Questionable Disappearance Of Sherri Papin…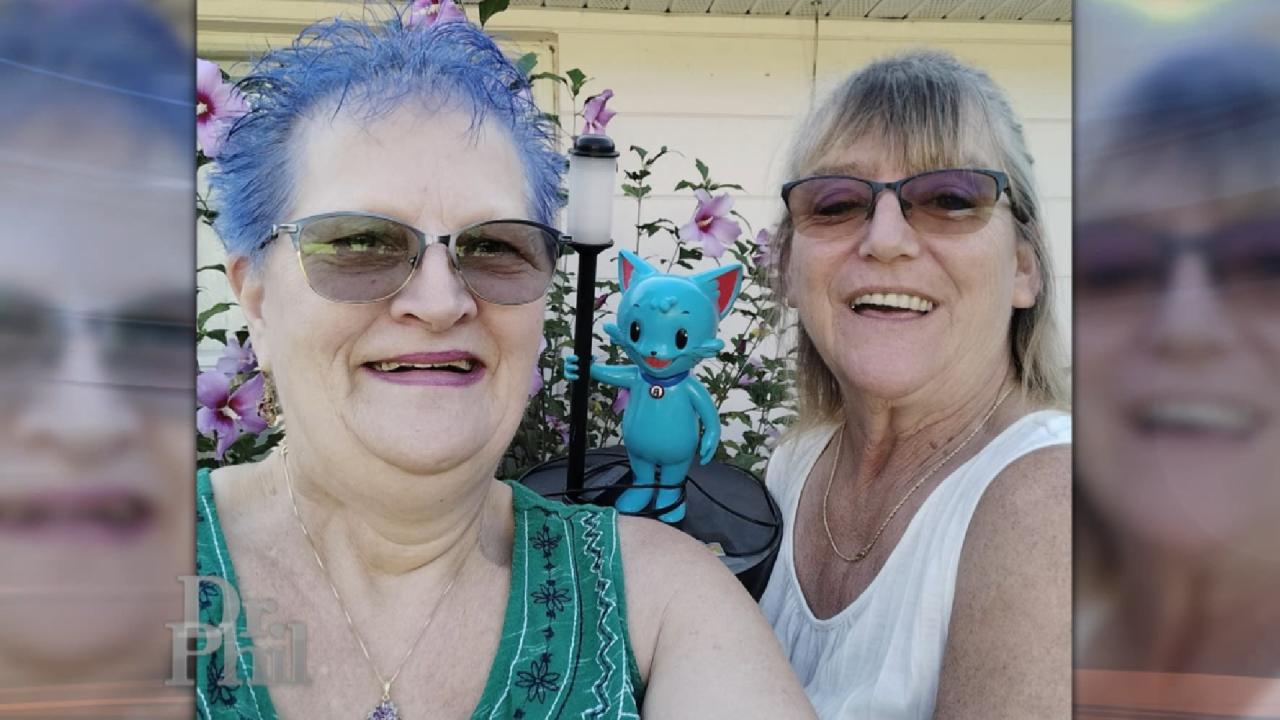 Women Form Lifelong Friendship After Meeting In Bingo Blitz Chat…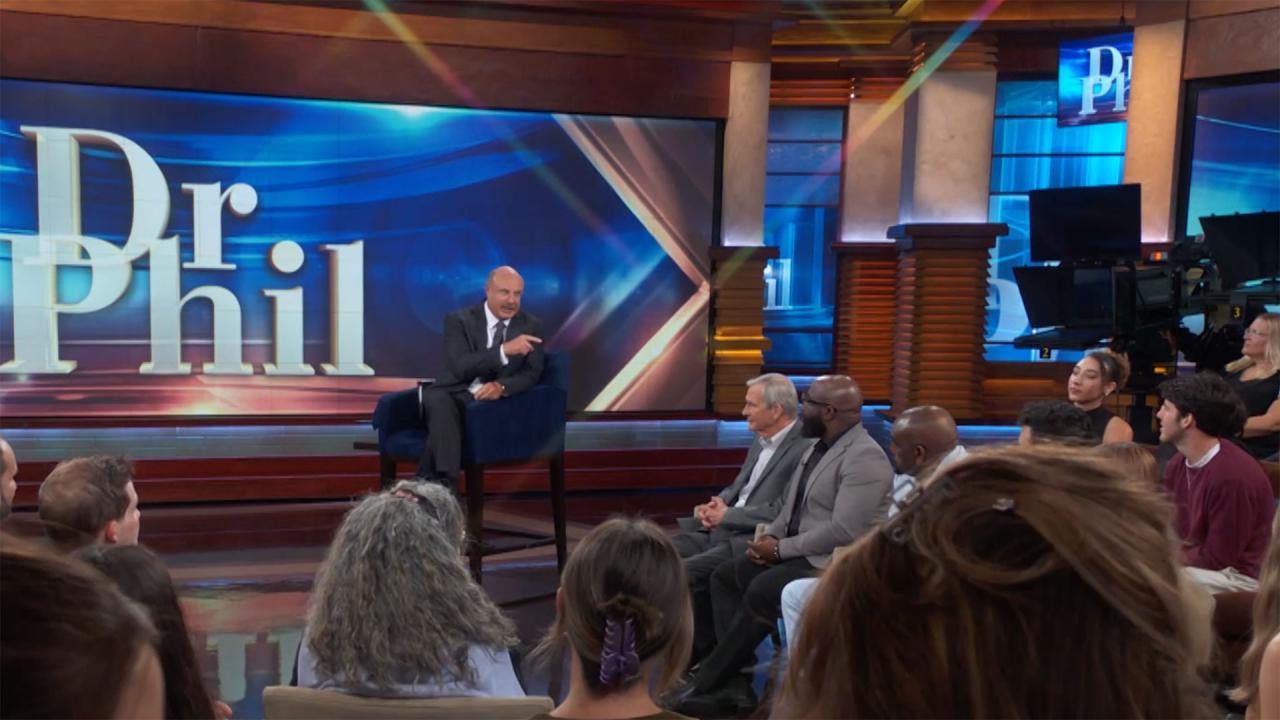 'Dr. Phil' Digital Exclusive: Audience Weighs In On Procreation …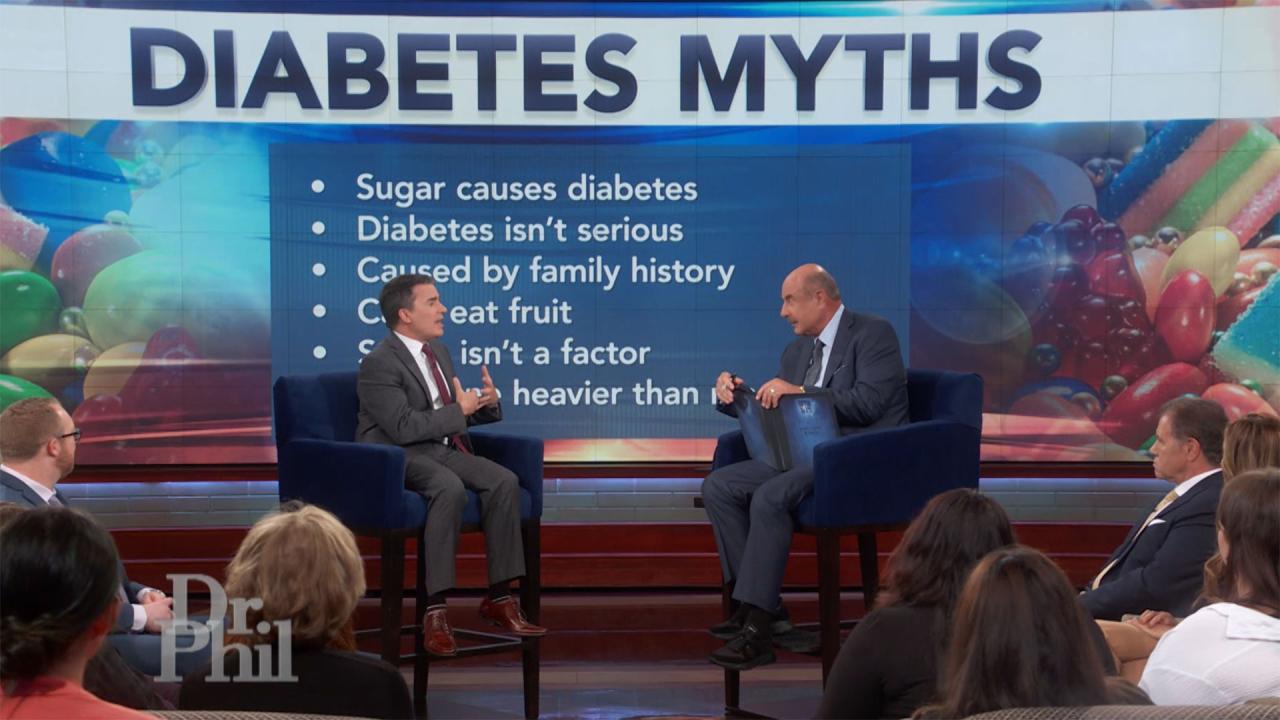 Strategies To Take Control Of Your Health And Reduce Your Diabet…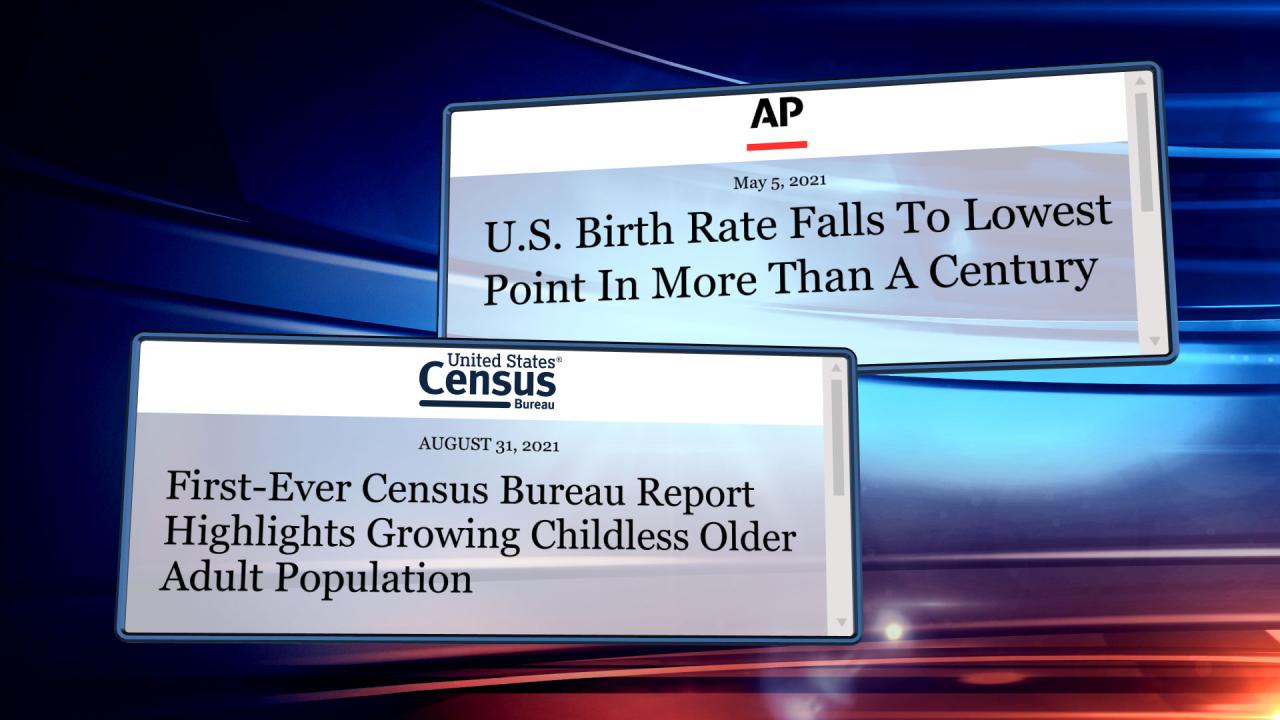 Will The Current Birth Rate Have A Positive Or Negative Impact O…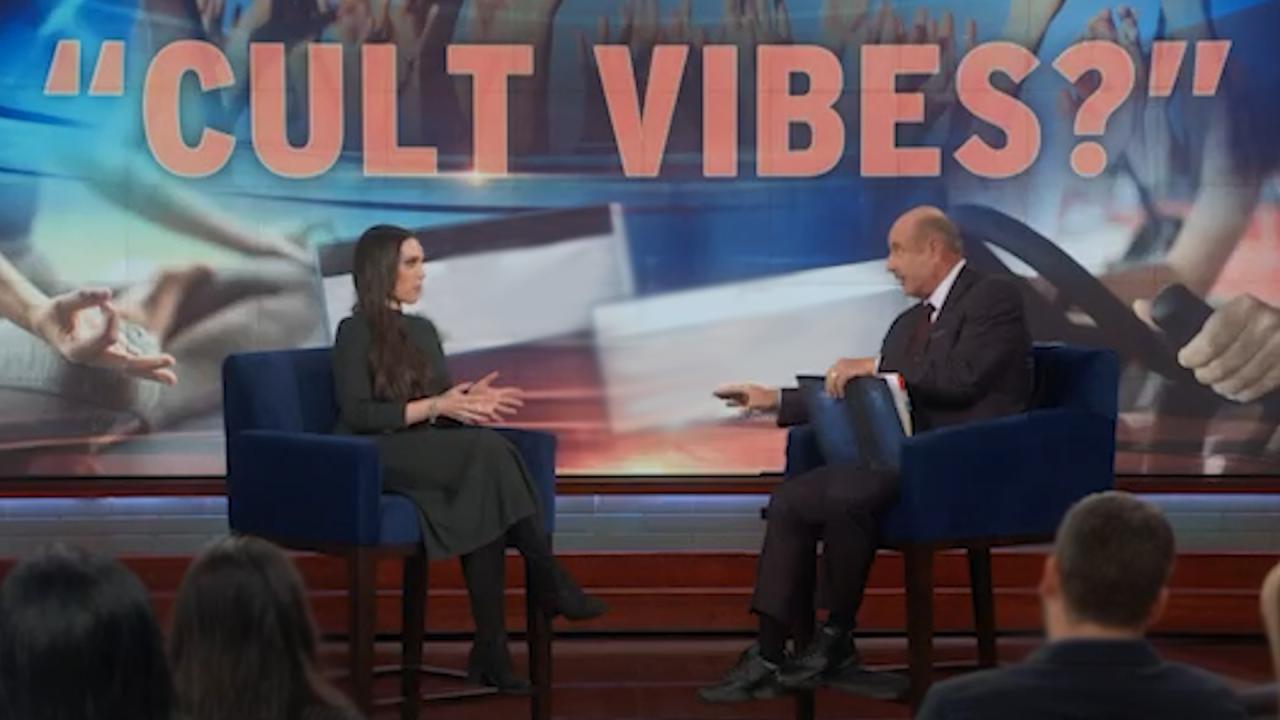 "Cult Vibes?"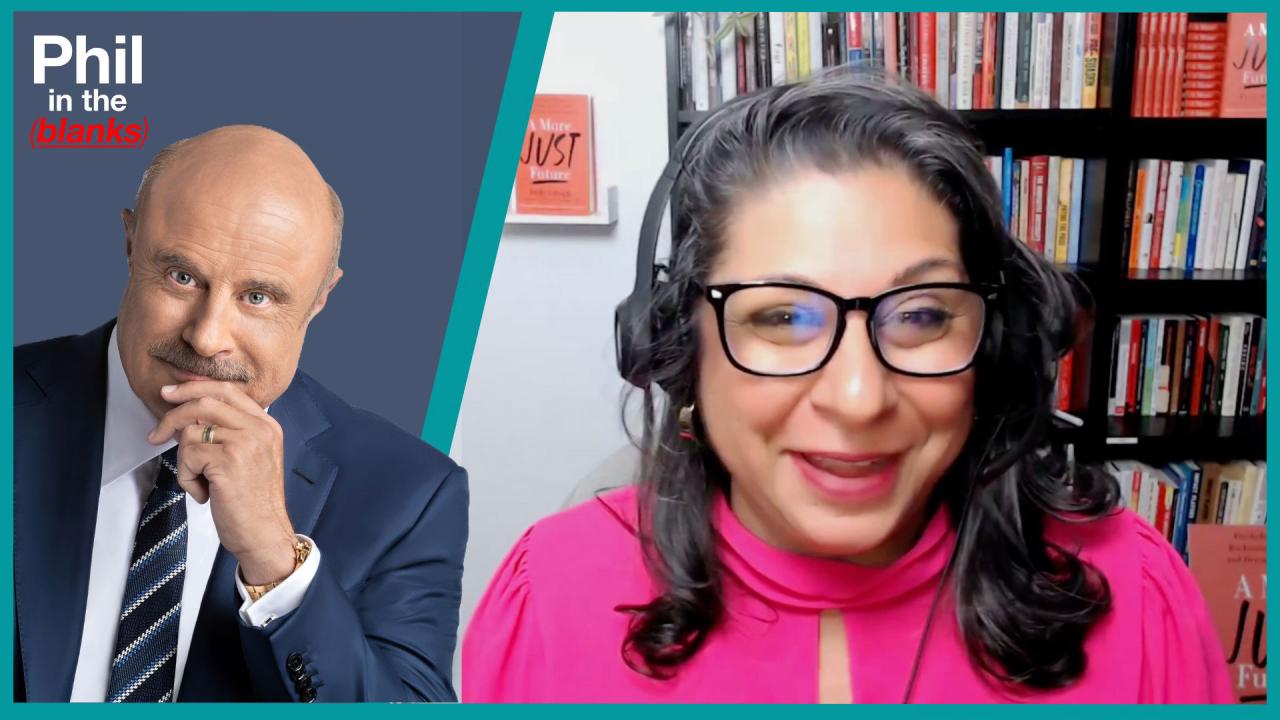 The Psychology Of Good People With Social Psychologist Dolly Chu…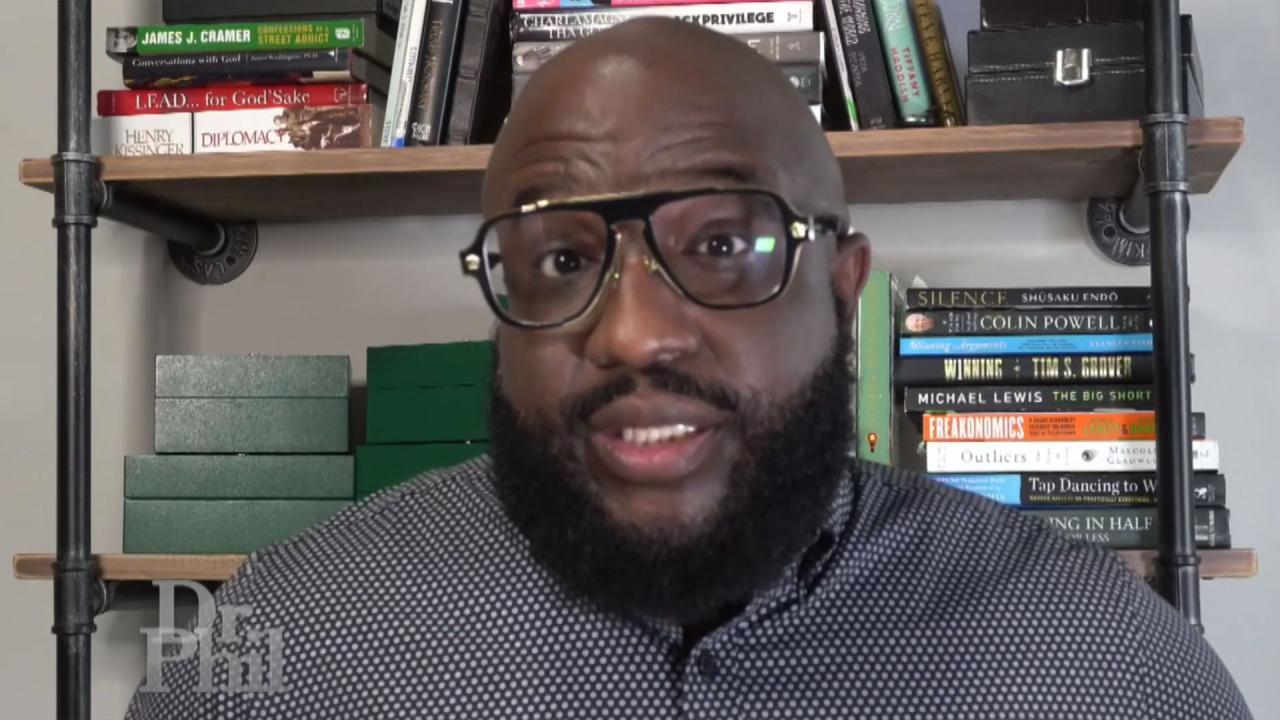 Father And Youth Mentor Says Poor People Shouldn't Have Children…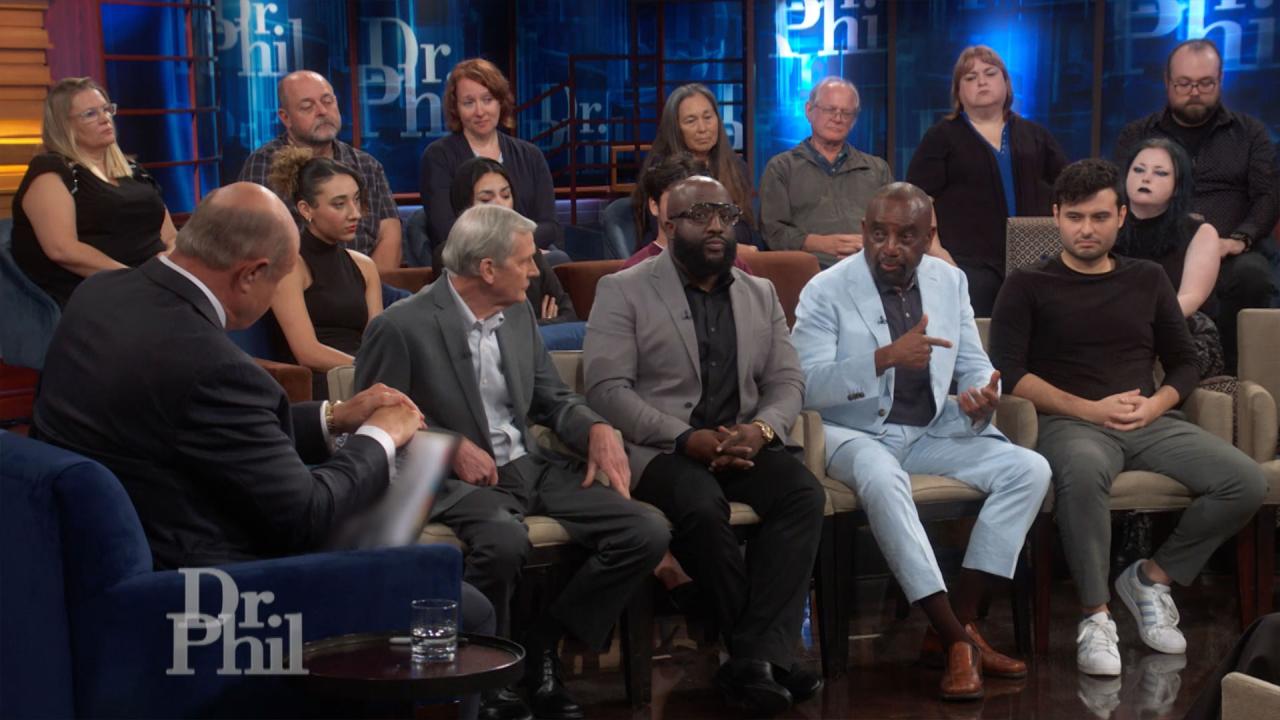 Pastor Says America Would Be Better Off If Government Took Care …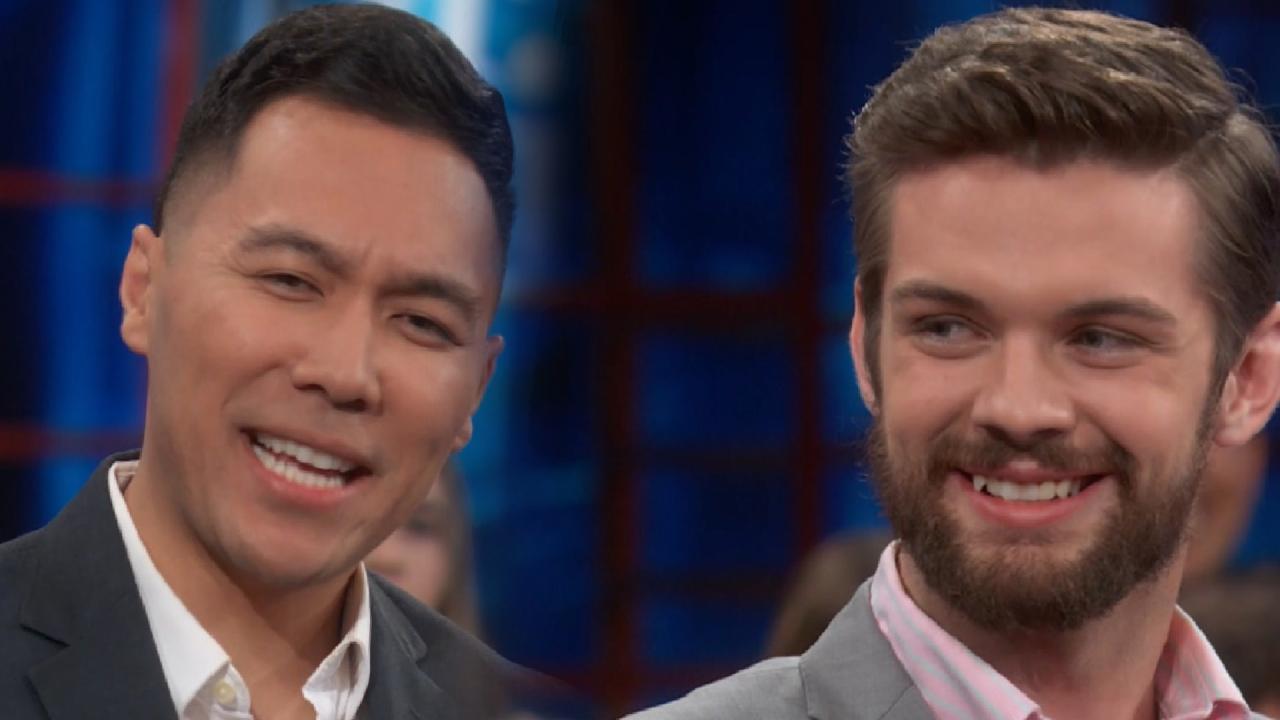 America's Gratuity System: Is It OK To Skip The Tip?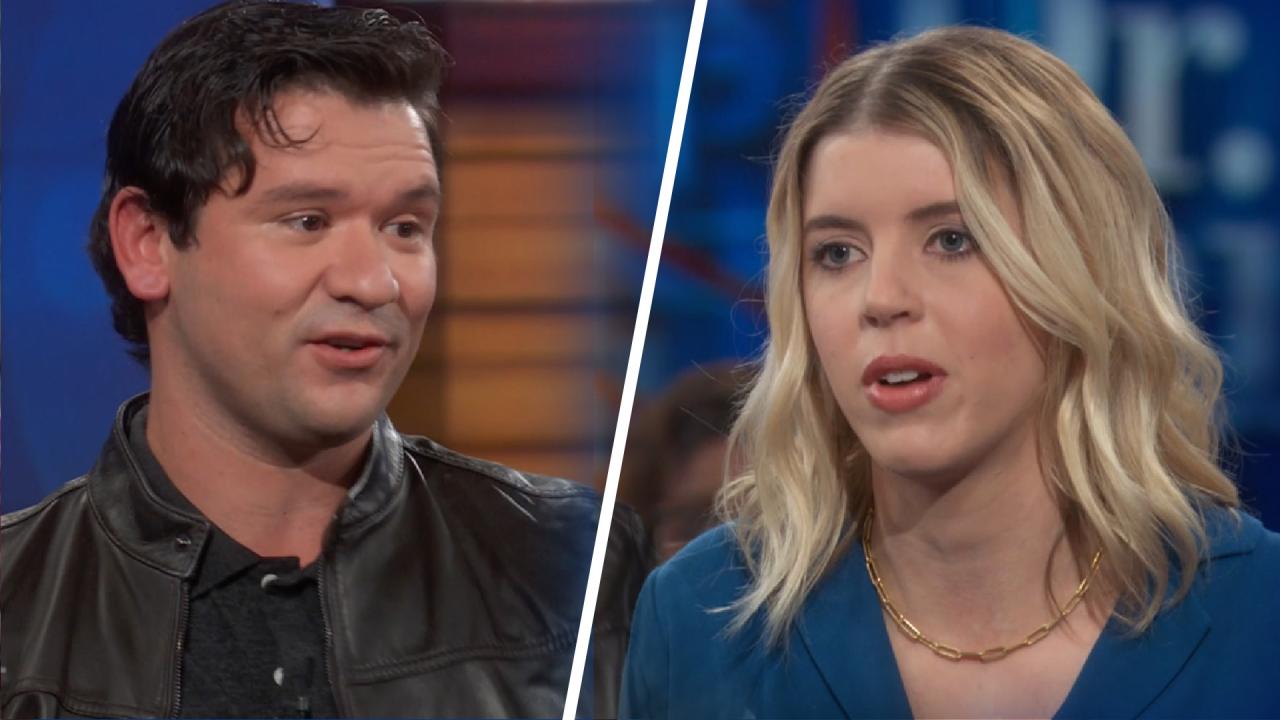 'I Just Want To Pay My Bills,' Says Restaurant Worker Who Suppor…
Dr. Phil Family Returns: Behind the Bruises
For the first time, Dr. Phil meets one-on-one with Alexandra's fiancé, Tony, and he drills down to find out the status of the young man's relationship with Alexandra, if he admits to having an anger problem and if he inflicted the bruises on Alexandra's 2-year-old daughter, Leilah. Tony agrees to take a polygraph test. Will the results prove his innocence?
Get caught up with this family.
"What in the World are You Doing Getting This Girl Pregnant?"
Dr. Phil sits down with Tony and asks him tough questions about his relationship with Alex, his behavior, and whether he inflicted the bruises on Leilah, as Alexandra's family and her ex-husband believe.
"If there's something we're talking about that you wish wasn't true, you get mad about it."
---
"I Have Never Done Anything Wrong to that Child"
Tony takes a polygraph to prove he's innocent and didn't hurt Leilah. Former FBI agent Jack Trimarco, who administers the test, sheds light on the results. And, Dr. Phil and Tony have a heated exchange.
"I think Tony and I both know that everything was very clear in that room."
---
Alexandra's Take
Alexandra strongly believes Tony did not inflict the bruises on Leilah. She joins her fiancé to find out the results of his polygraph exam, and she offers an explanation for some of Tony's confusion.
"You're either lying, or something's way out of whack."
---
Complication in the Case
Tony agrees to take a second polygraph, but when he arrives at the studio, he may be unable to take the test. Jack Trimarco pays him a visit to see what's troubling him. And, watch Erin's video message about Tony.