Dr. Phil Family Returns, Finale: Erin's Reveal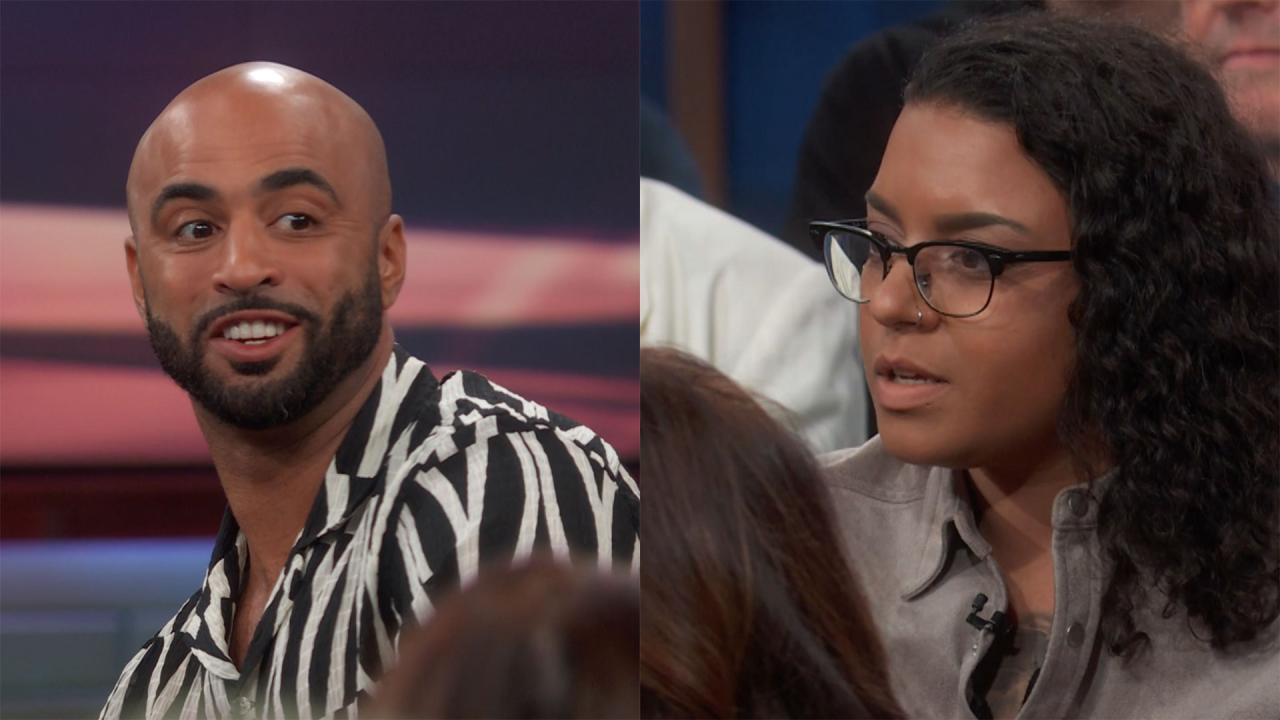 'Dr. Phil' Digital Exclusive: How To Help A Dog Handle Stress An…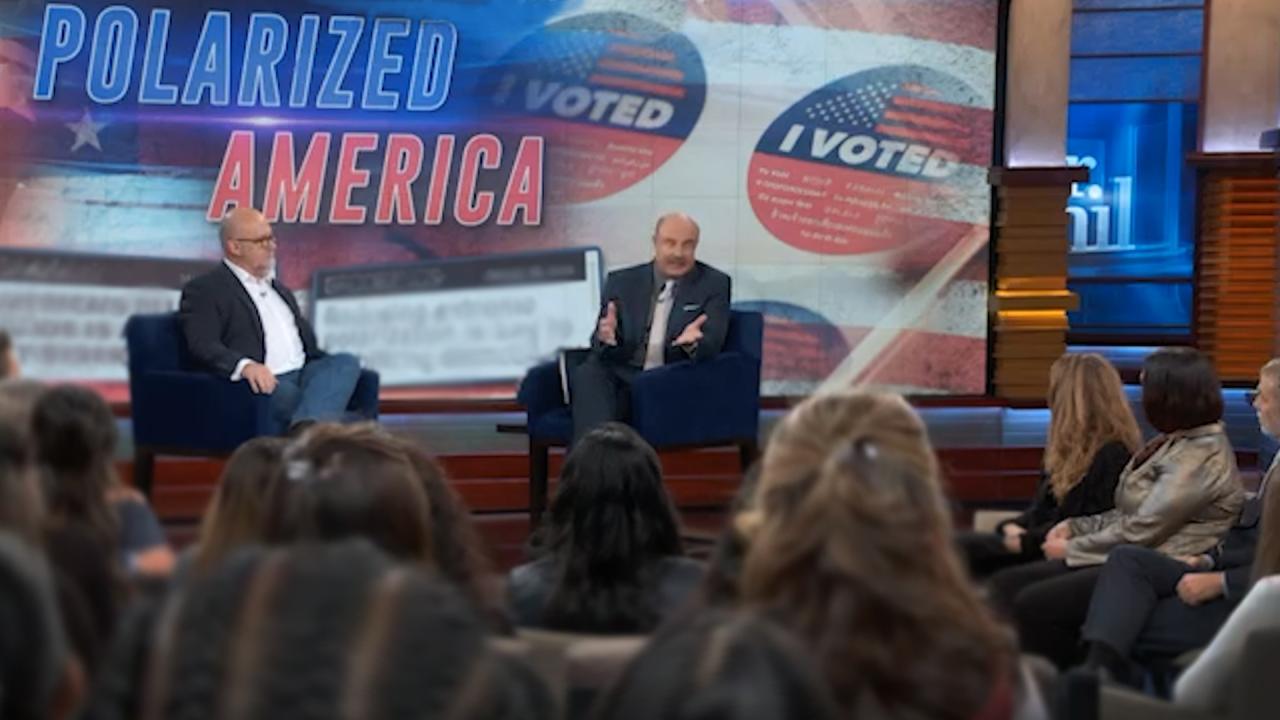 Polarized America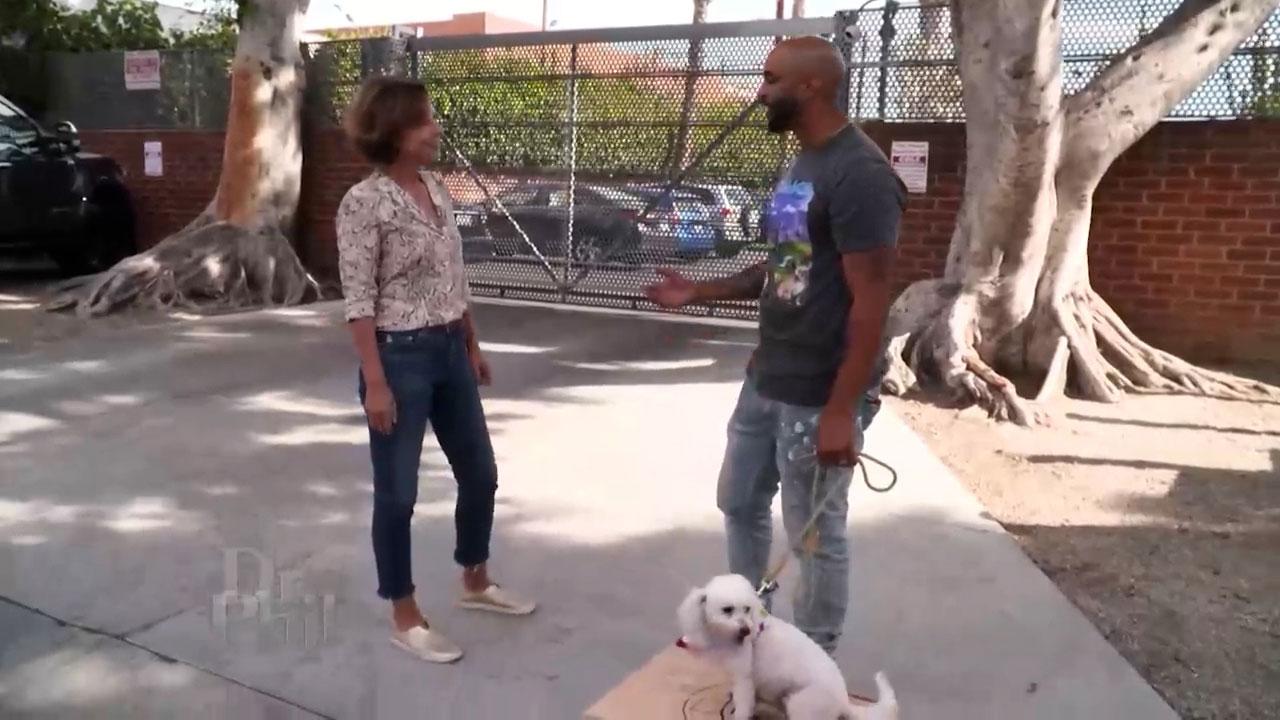 Pet Trainer Shares Tips For How To Train Your Dog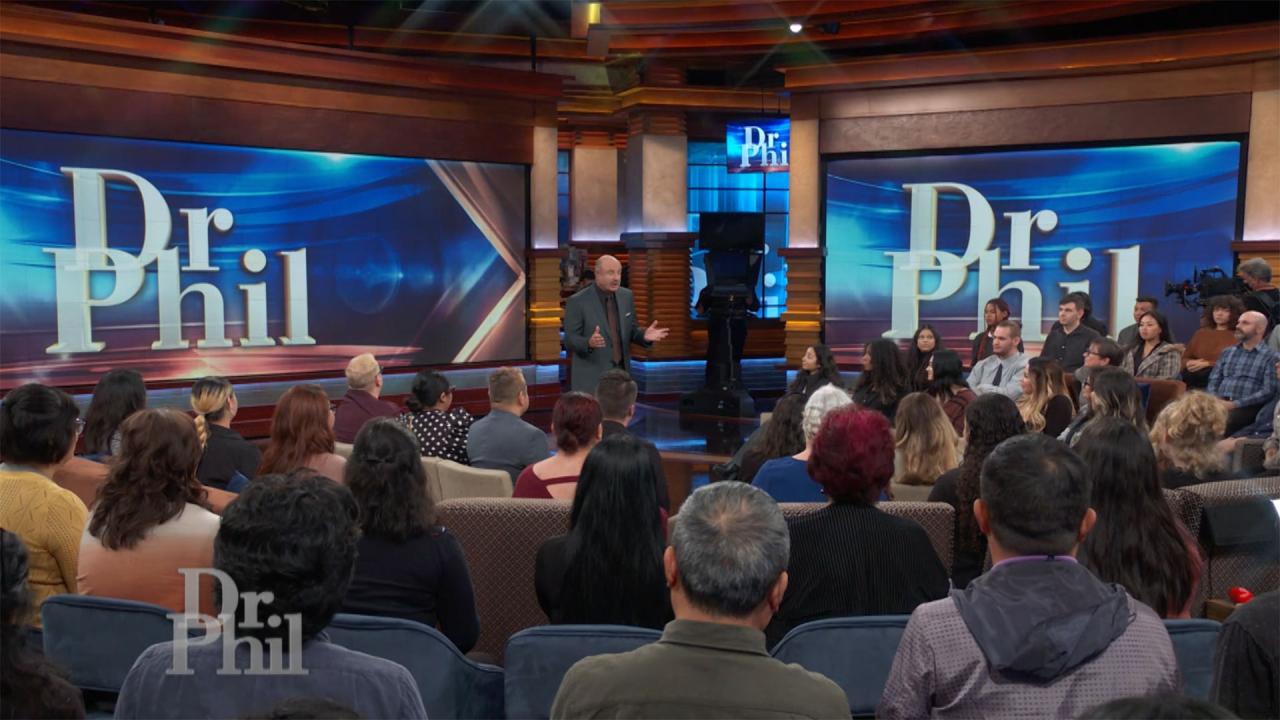 Studio Audience Special Thanks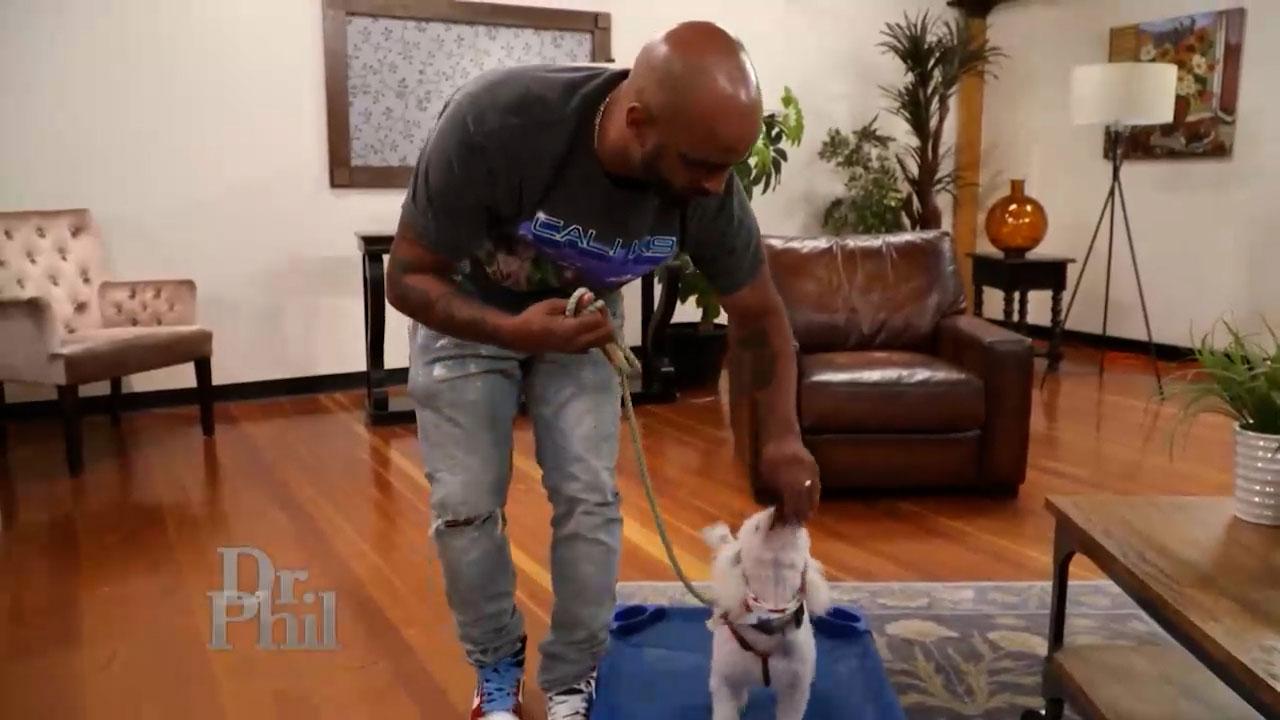 'Dr. Phil' Web Exclusive: Extended Video Of Dog Trainer Training…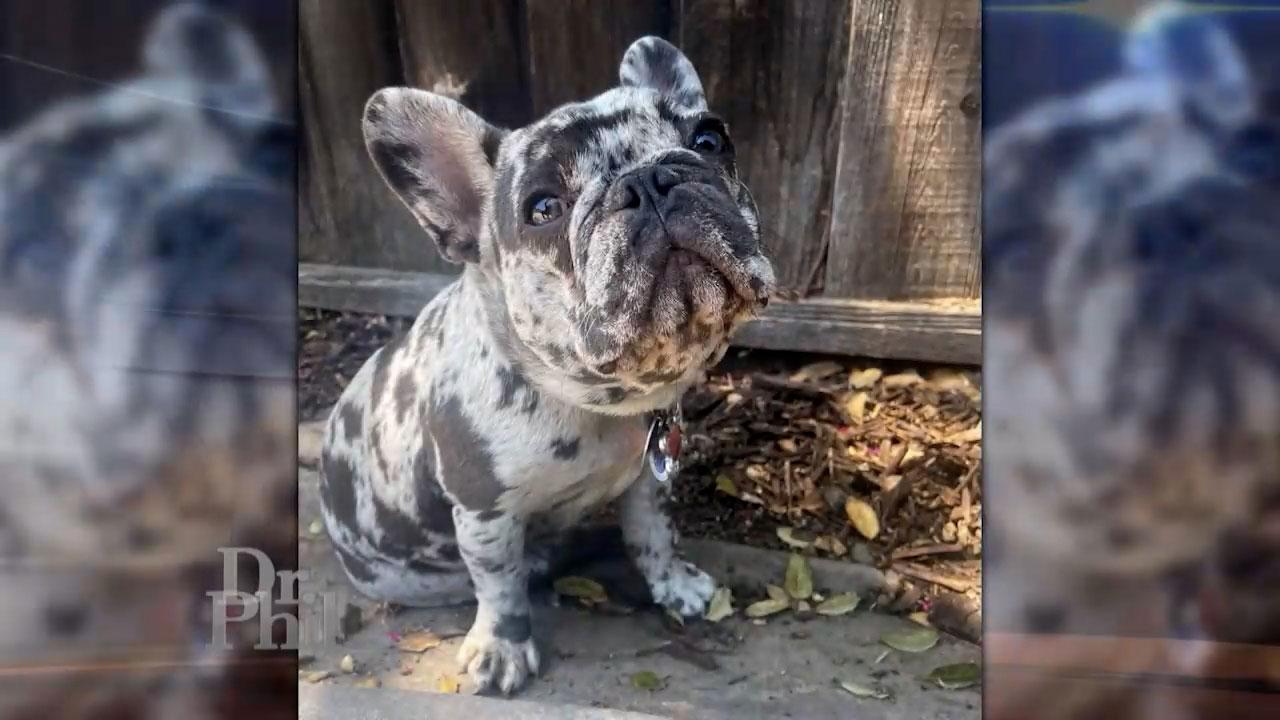 Woman Says She Was Beaten, Robbed, And French Bulldog Was Stolen…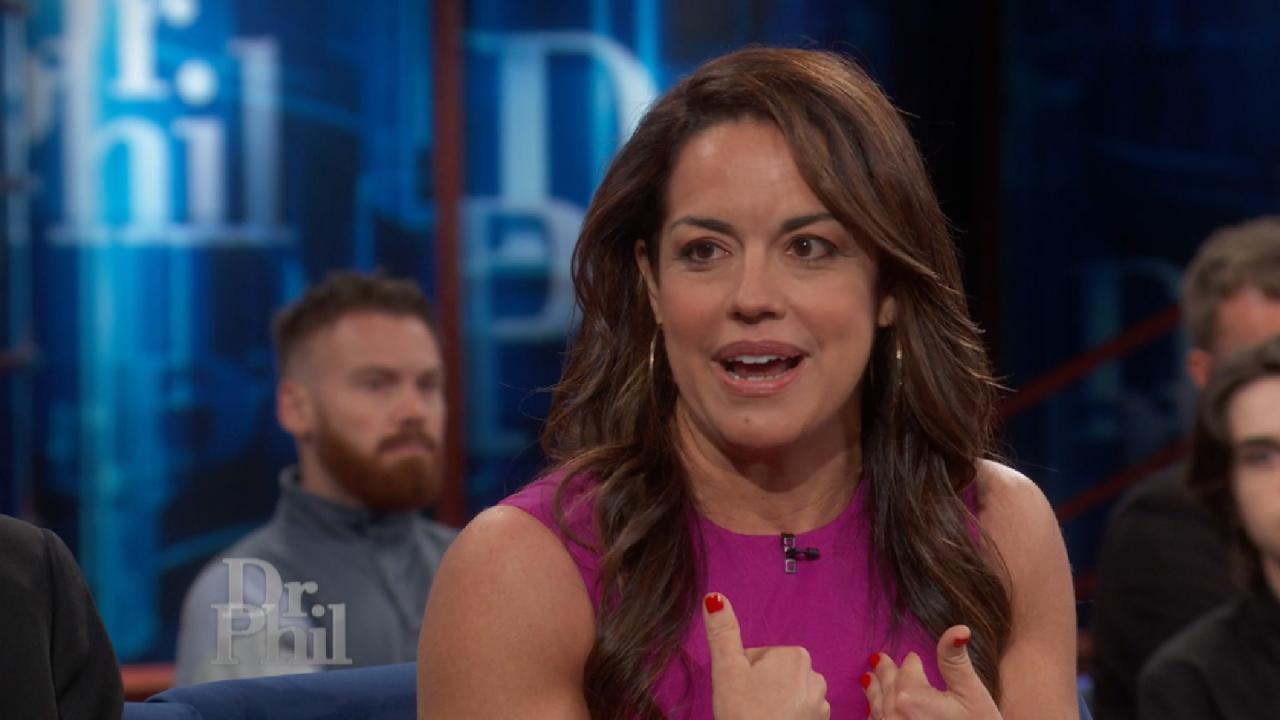 Author Claims Fitness Instructor Once Gave Her A 'Spin Class Lap…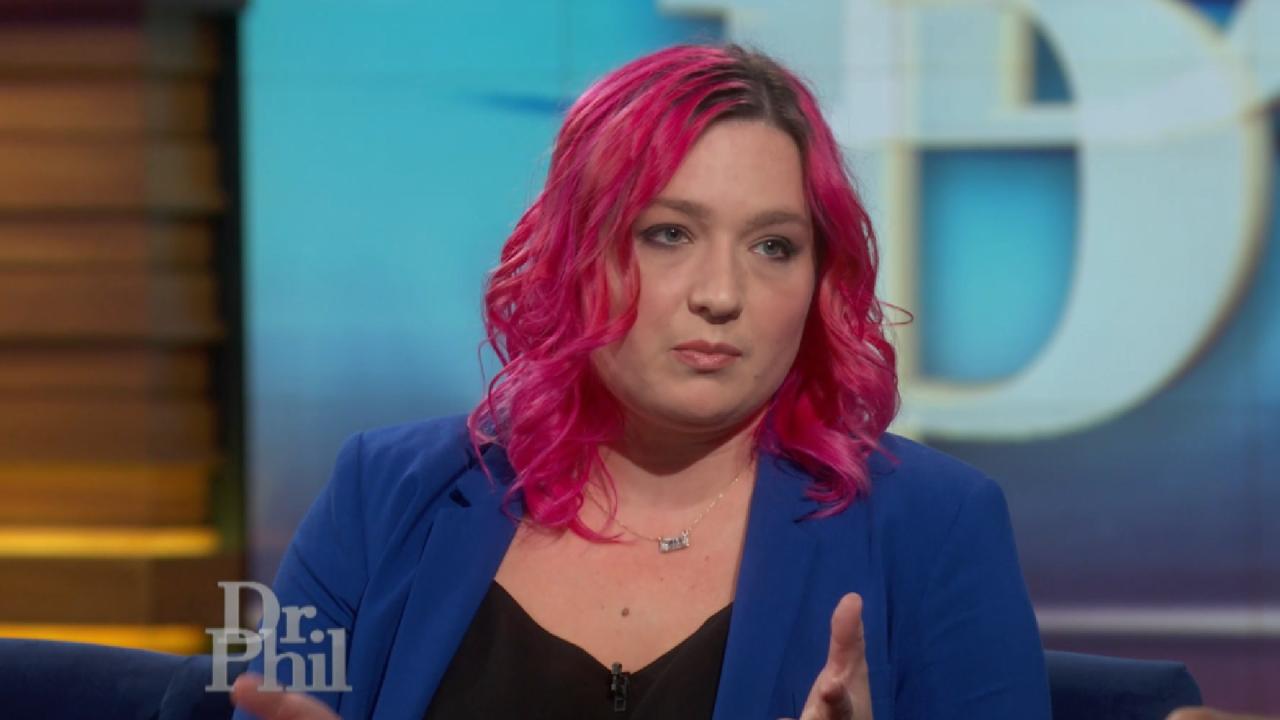 Woman Who Joined A Multi-Level Marketing Team Says, 'It Seemed V…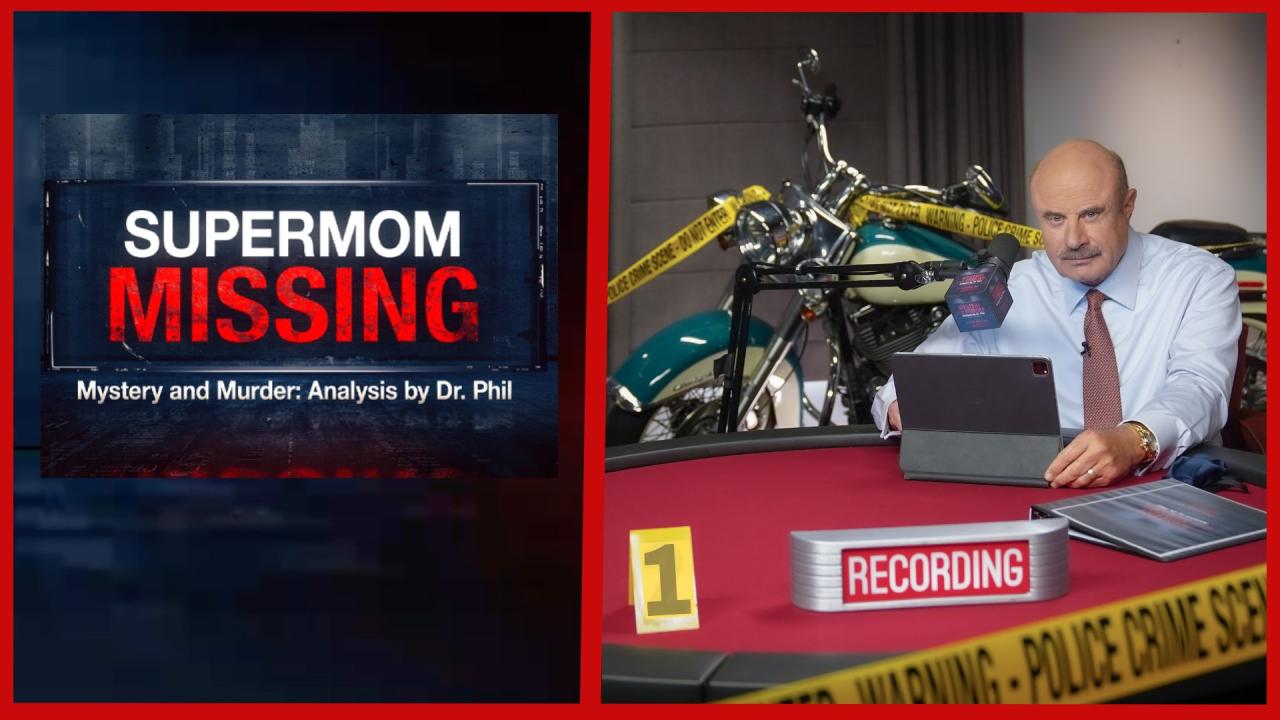 Supermom Missing: The Questionable Disappearance Of Sherri Papin…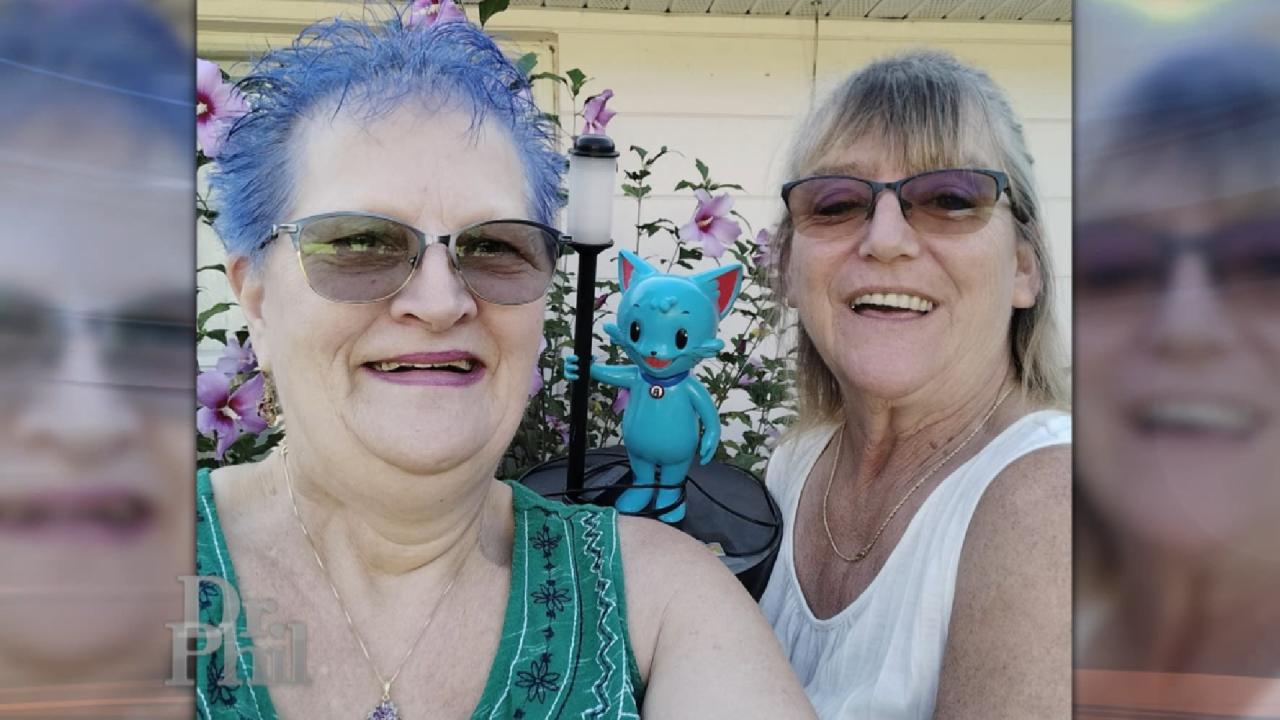 Women Form Lifelong Friendship After Meeting In Bingo Blitz Chat…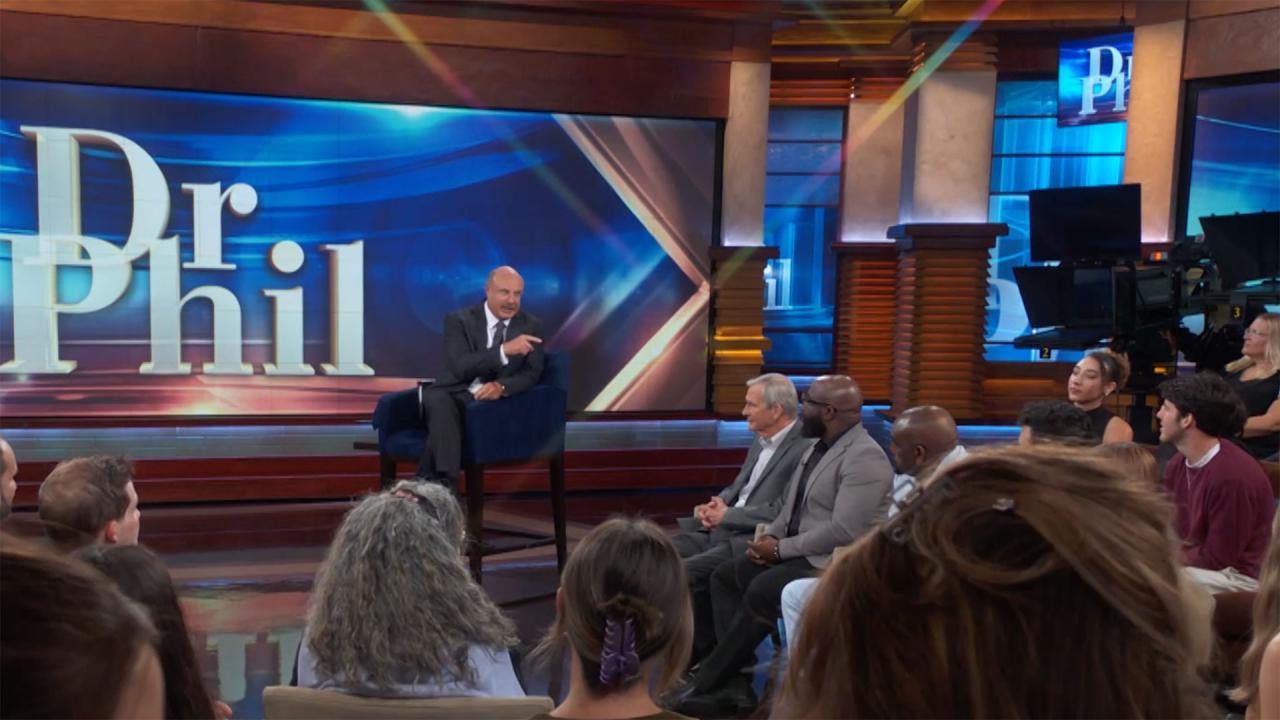 'Dr. Phil' Digital Exclusive: Audience Weighs In On Procreation …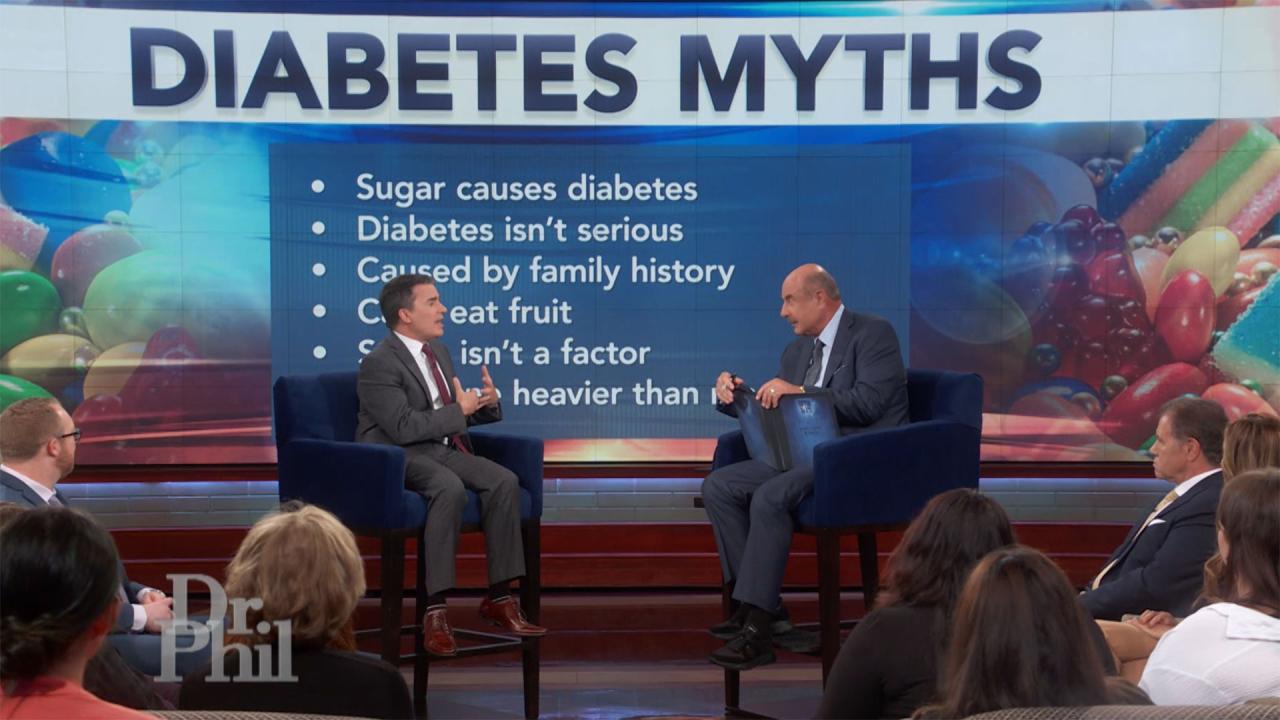 Strategies To Take Control Of Your Health And Reduce Your Diabet…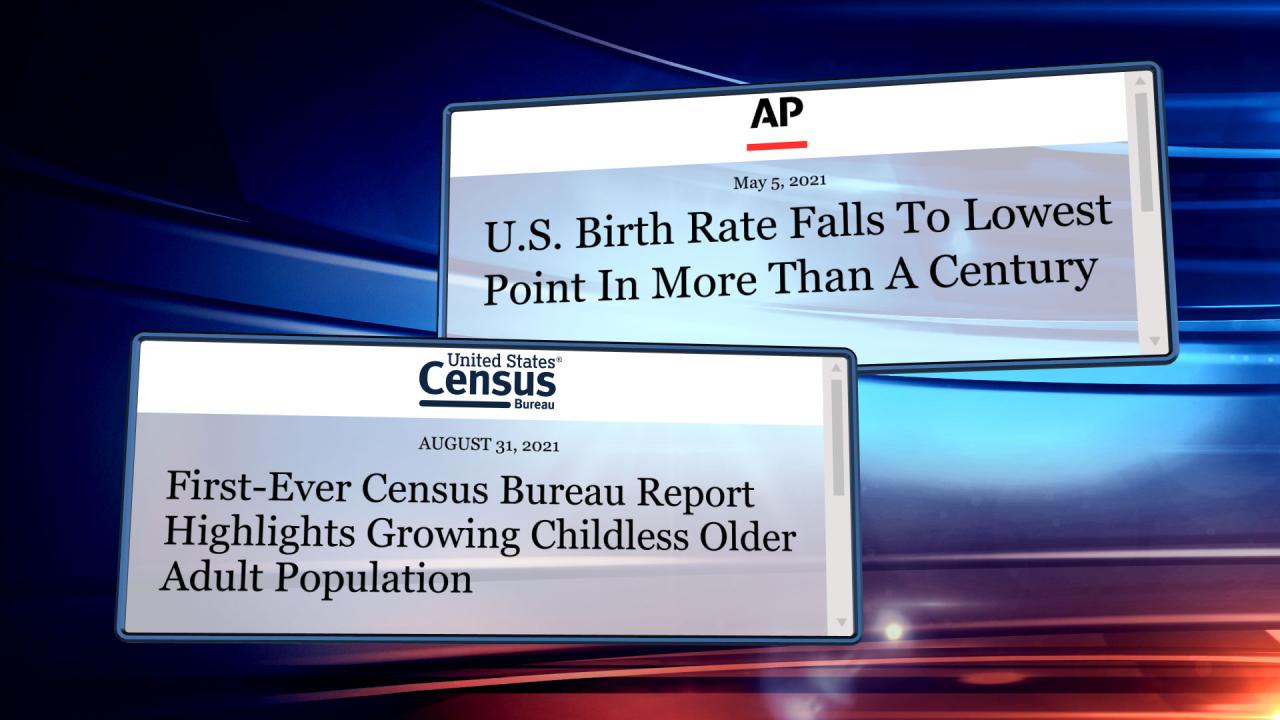 Will The Current Birth Rate Have A Positive Or Negative Impact O…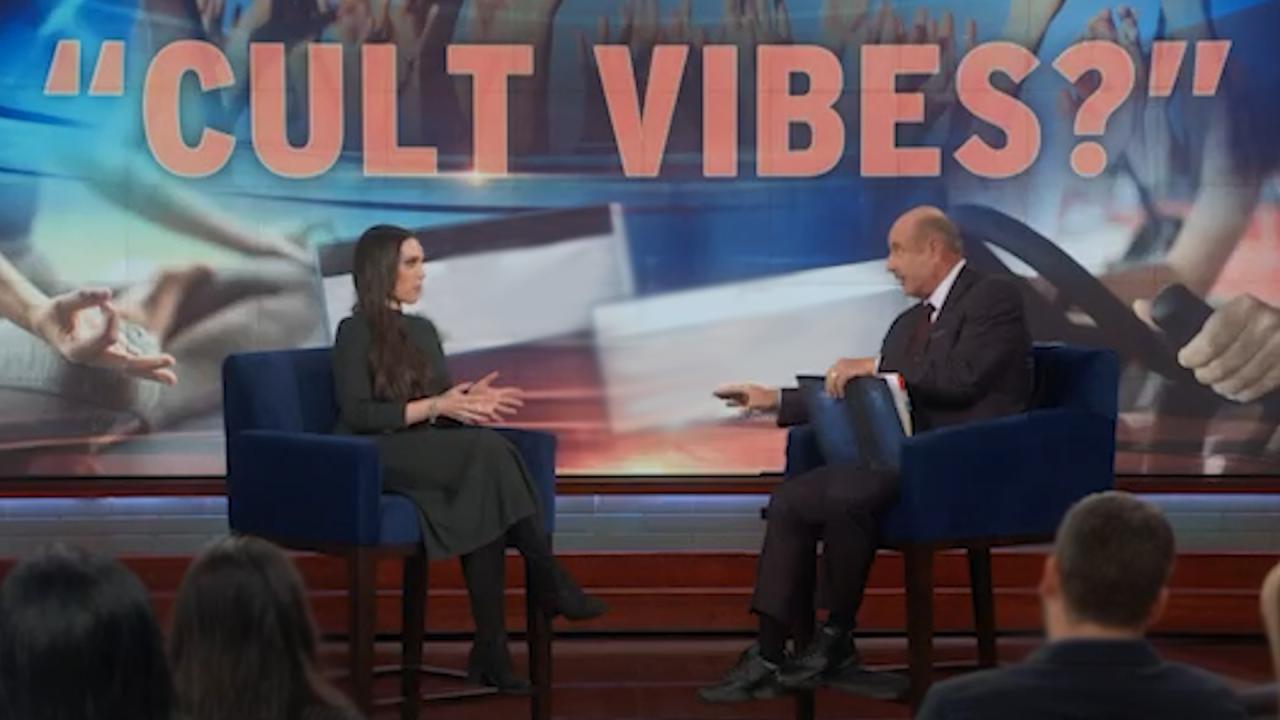 "Cult Vibes?"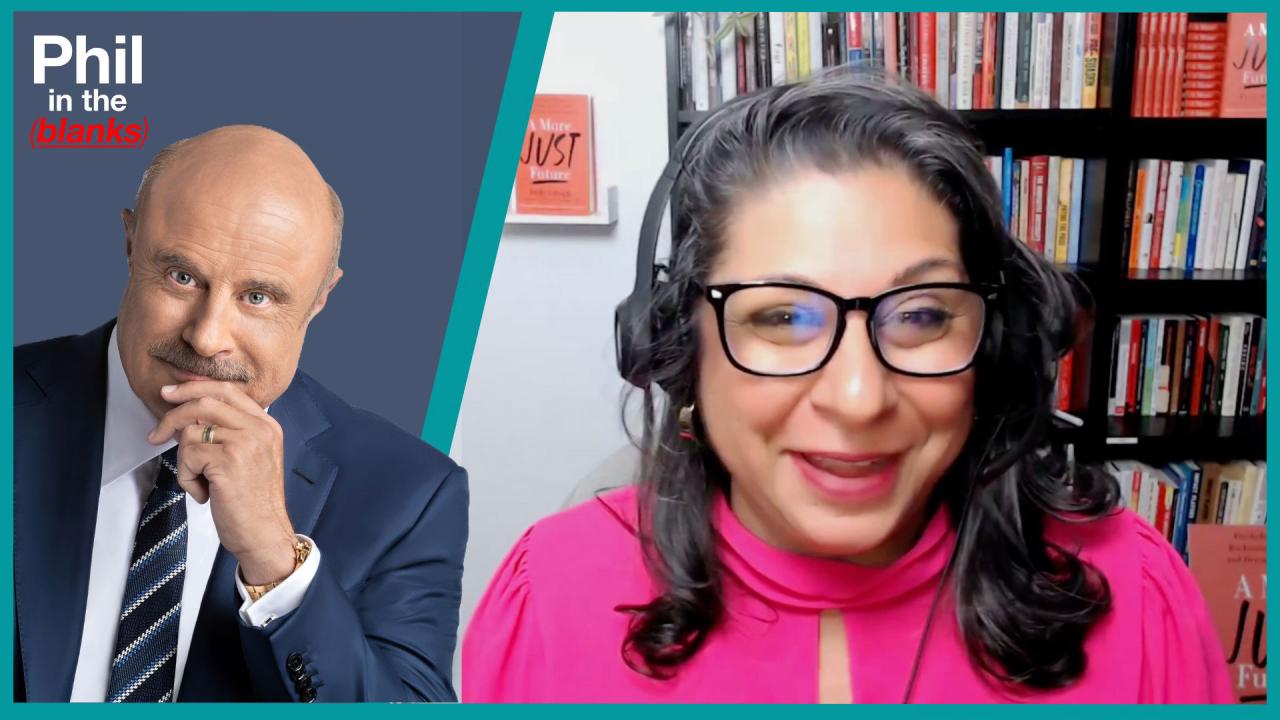 The Psychology Of Good People With Social Psychologist Dolly Chu…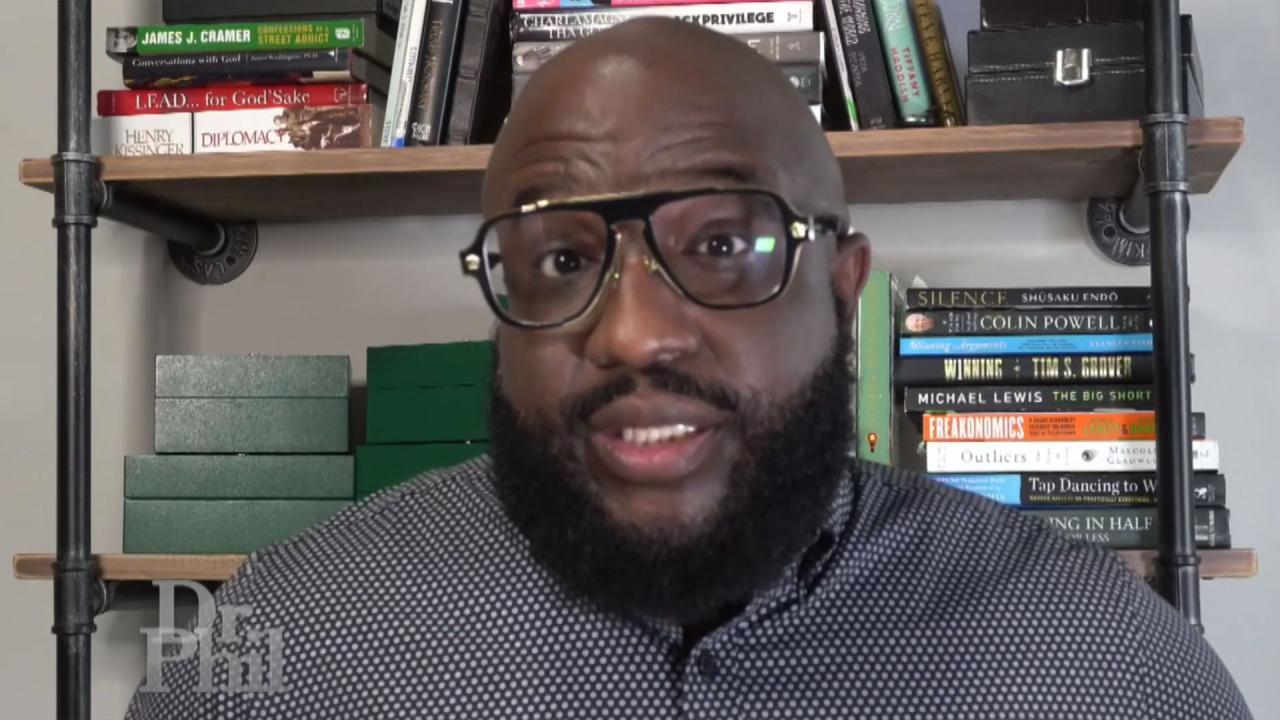 Father And Youth Mentor Says Poor People Shouldn't Have Children…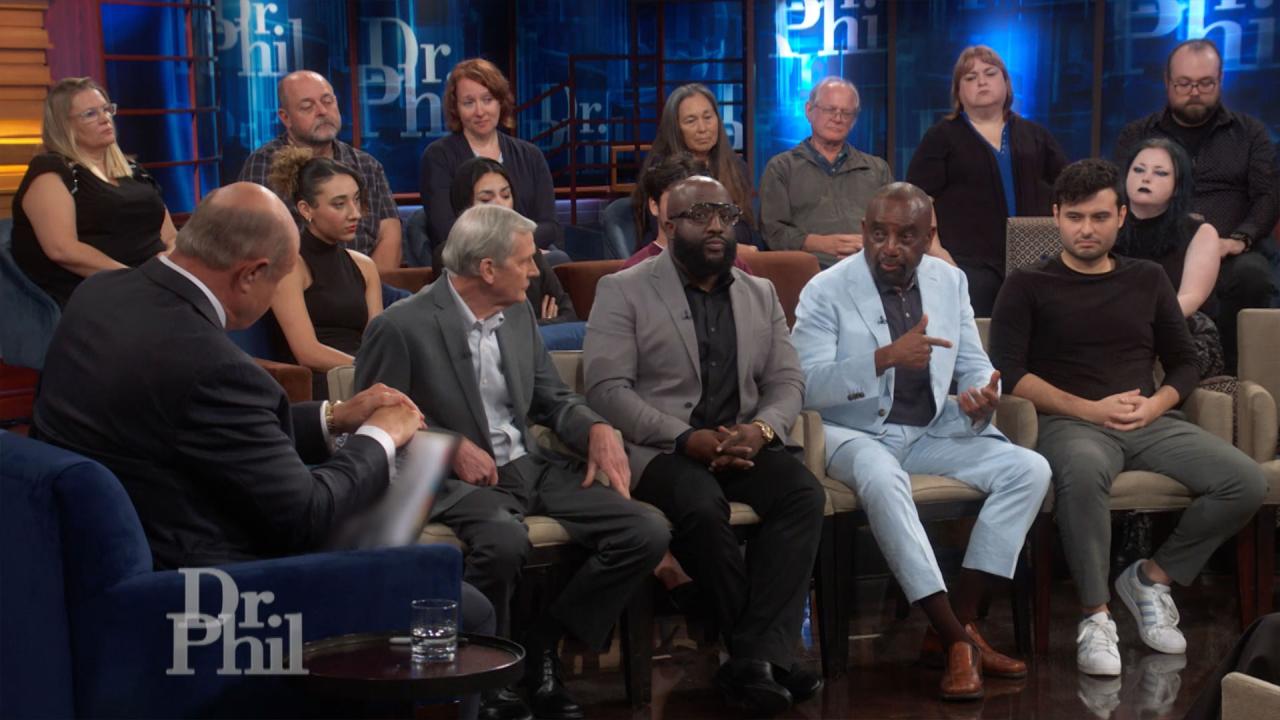 Pastor Says America Would Be Better Off If Government Took Care …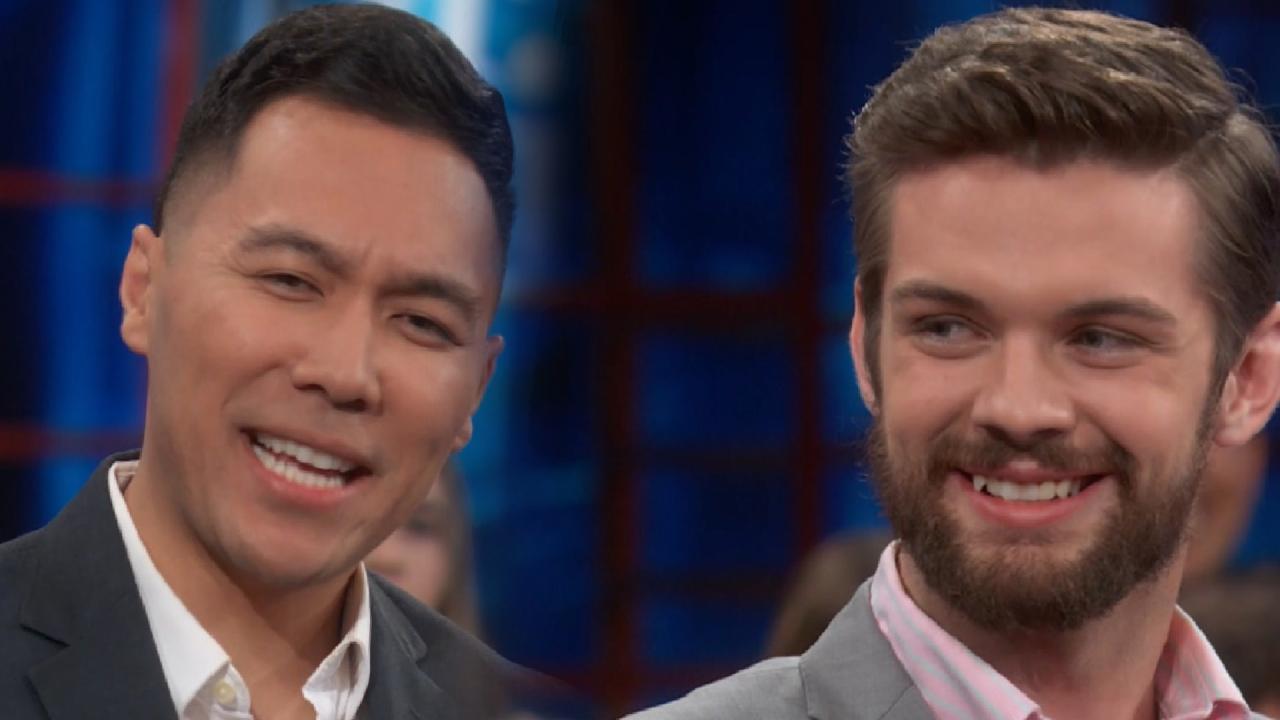 America's Gratuity System: Is It OK To Skip The Tip?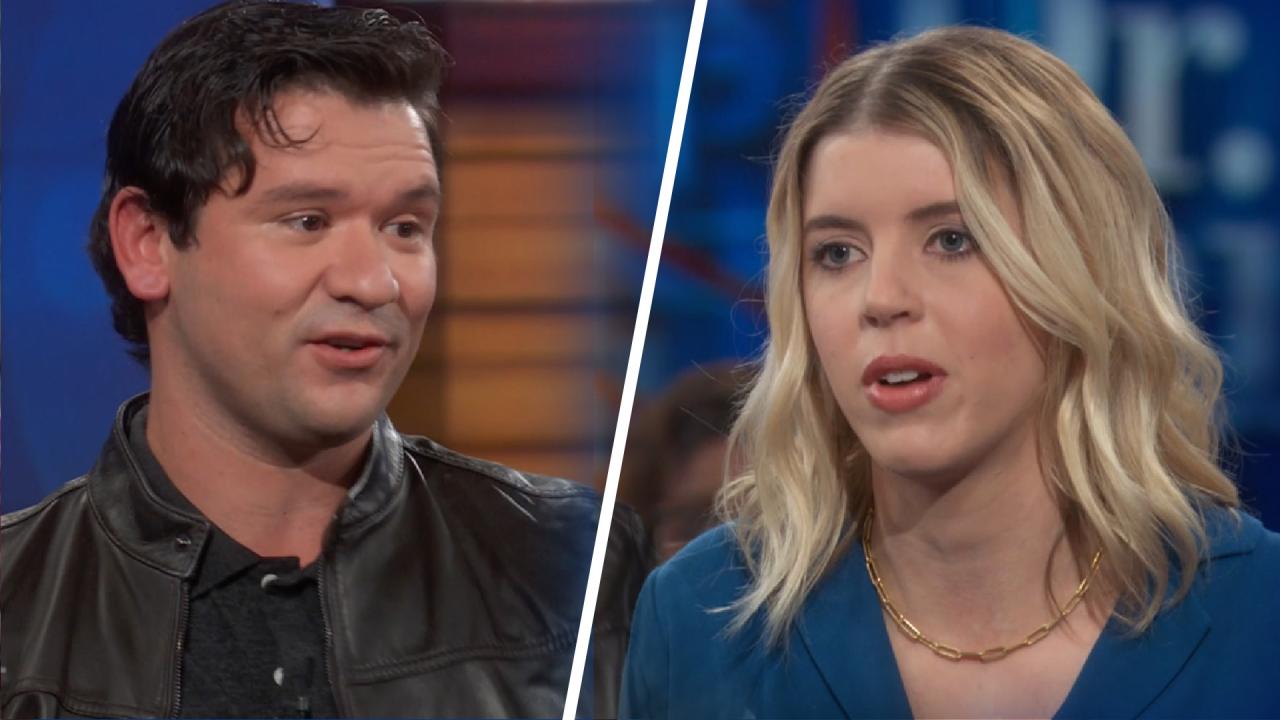 'I Just Want To Pay My Bills,' Says Restaurant Worker Who Suppor…
Dr. Phil Family Returns, Finale: Erin's Reveal
All eyes are on Erin, as she reveals her brand new look! You won't believe the transformation! And, get an update on Alexandra's custody battles and hear what her ex-husband, Chris, thinks about her fiancé, Tony. Plus, meet a pregnant teen who's struggling with the decision to place her baby for adoption or raise him. Alex and Erin weigh in with their own experiences, as Alex and Allison share the same due date. Don't miss the dramatic conclusion with the Dr. Phil Family!
"Taking my thoughts captive was my first and most important step to being a happier, healthier, contributing individual."
"I Don't Quite Recognize Myself Right Now"
After putting herself on the top of the priority list, getting in shape and leading a healthier lifestyle, Erin is ready to take years off her appearance. Follow her into the operating room and see her amazing transformation! And, don't miss the surprises Dr. Phil has for her.
"She looks more beautiful now than the day I married her."
---
Preparing for the Impending Challenges
For the first time in seven years, Erin and Marty appear on the Dr. Phil stage together! Find out Dr. Phil's advice for the couple on how to navigate the challenges with the custody battles over their two older grandchildren, Nathan and Leilah, a new grandbaby on the way, and the potential for delivery-day drama.
"That's a time where everybody just calls time out."
---
Nurturing the Children
Hear from Chris, Alex's ex-husband and father of 2-year-old Leilah, and how he feels about Alex's fiancé, Tony. And, get an update on Chris and Alex's custody battle. Plus, Dr. Phil answers a pressing question from Alex.
"Alexandra's lies have cost me more time and money than she can ever imagine."
---
Adoption or Motherhood?
Allison is 18 and pregnant, and coincidentally, has the same due date as Alex. She says she struggles to make the biggest decision of her life: keep her baby or place him for adoption. Find out who is placing tremendous pressure on her to keep the child. Can Dr. Phil, Alex and another teen, who was in the same situation, help ease her mind about the decision she must make?