Behind the Headlines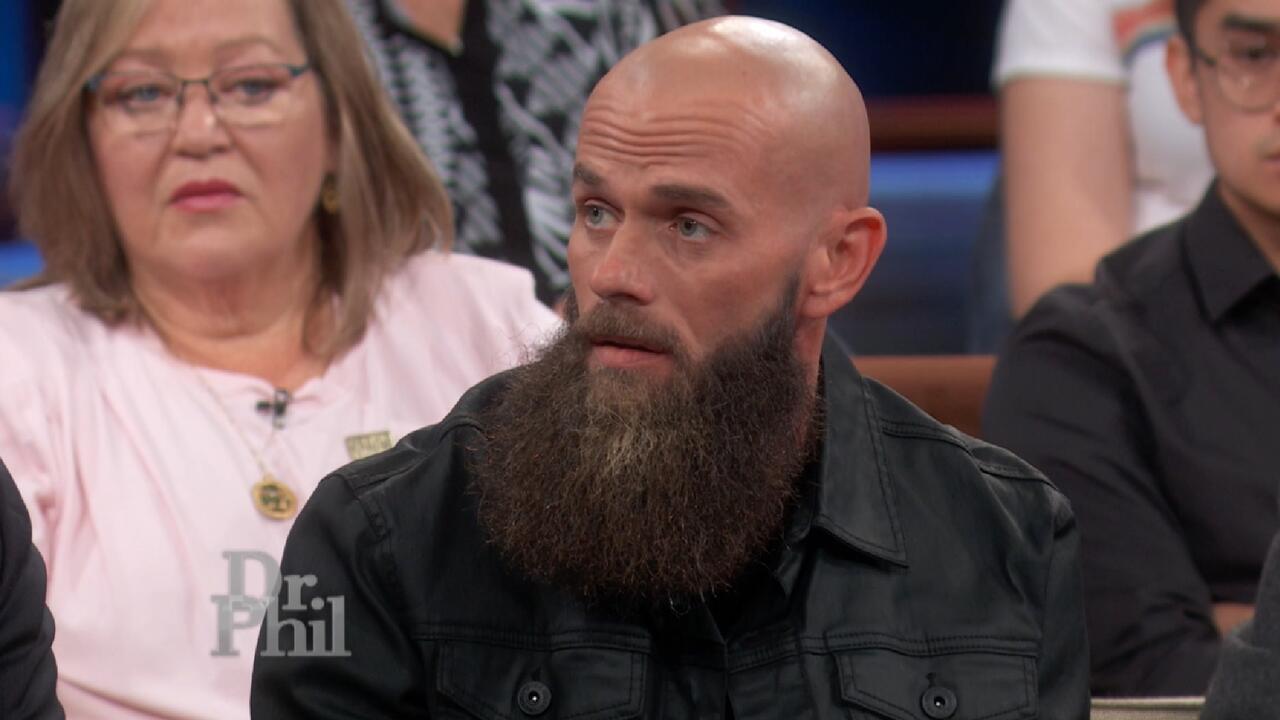 Reformed Drug Dealer Says Fentanyl Crisis Isn't An Epidemic, 'It…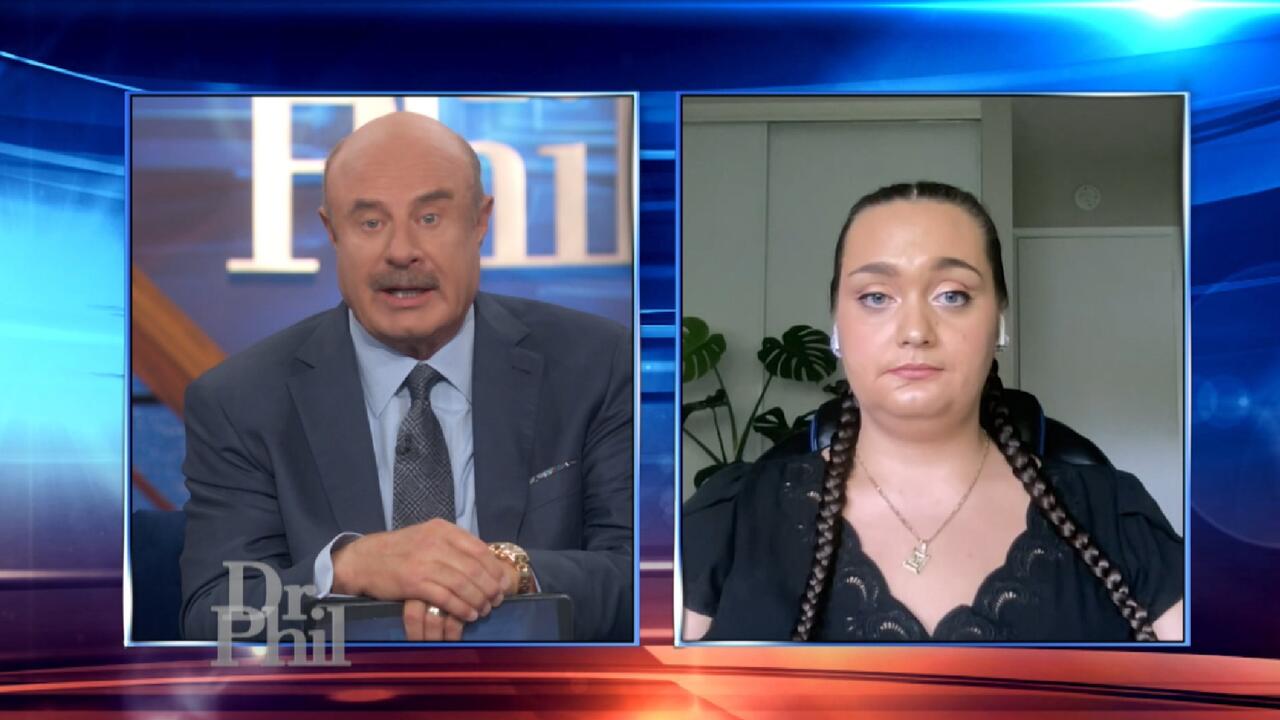 'You Want To Stop, But Your Body Won't Let You,' Says Woman Who …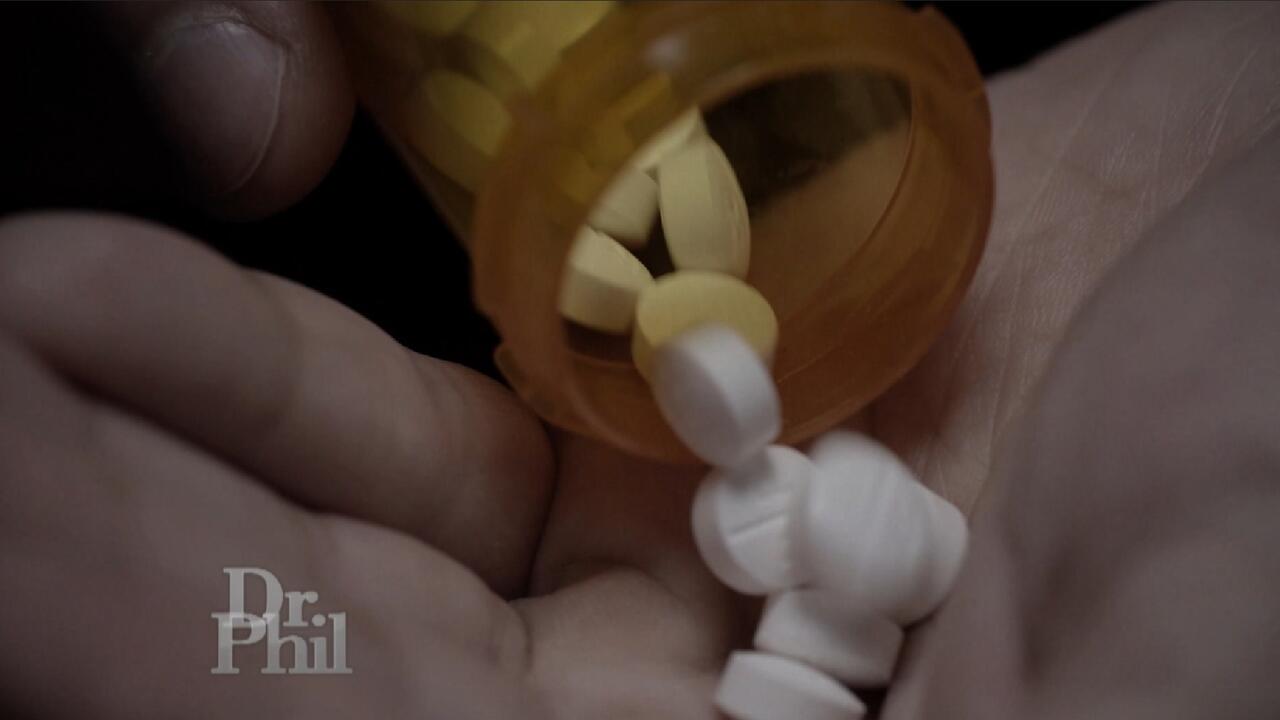 Are 'ISO' And 'Pyro' Replacing Fentanyl As America's Deadliest D…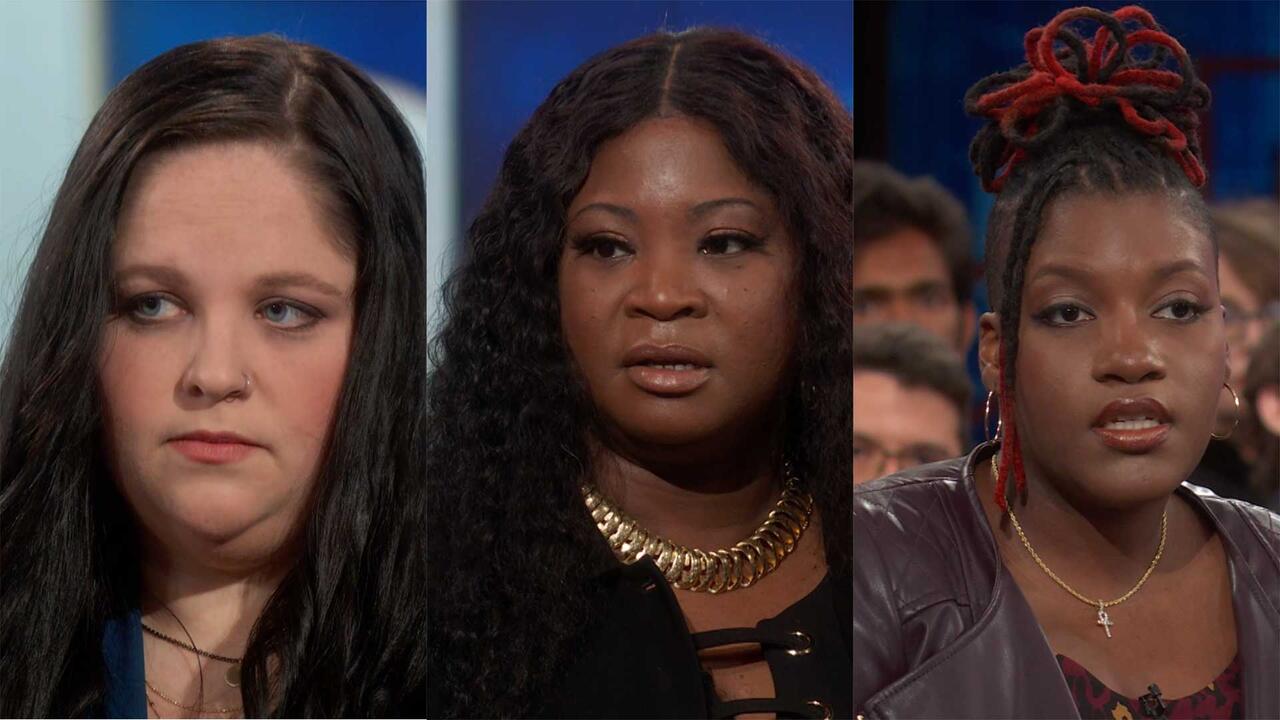 Woman Meets Family Members Of Men Who She Believes Killed Her Fa…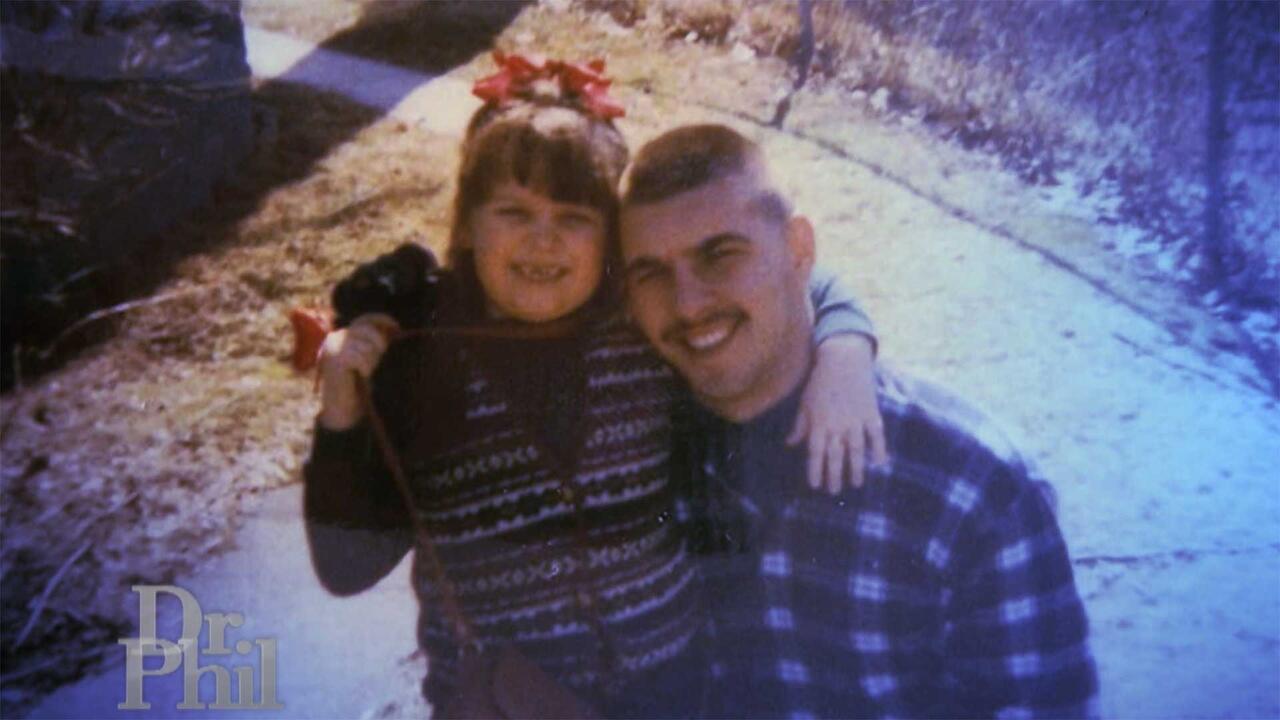 Woman Whose Dad Was Murdered When She Was 8 Says The Right Men A…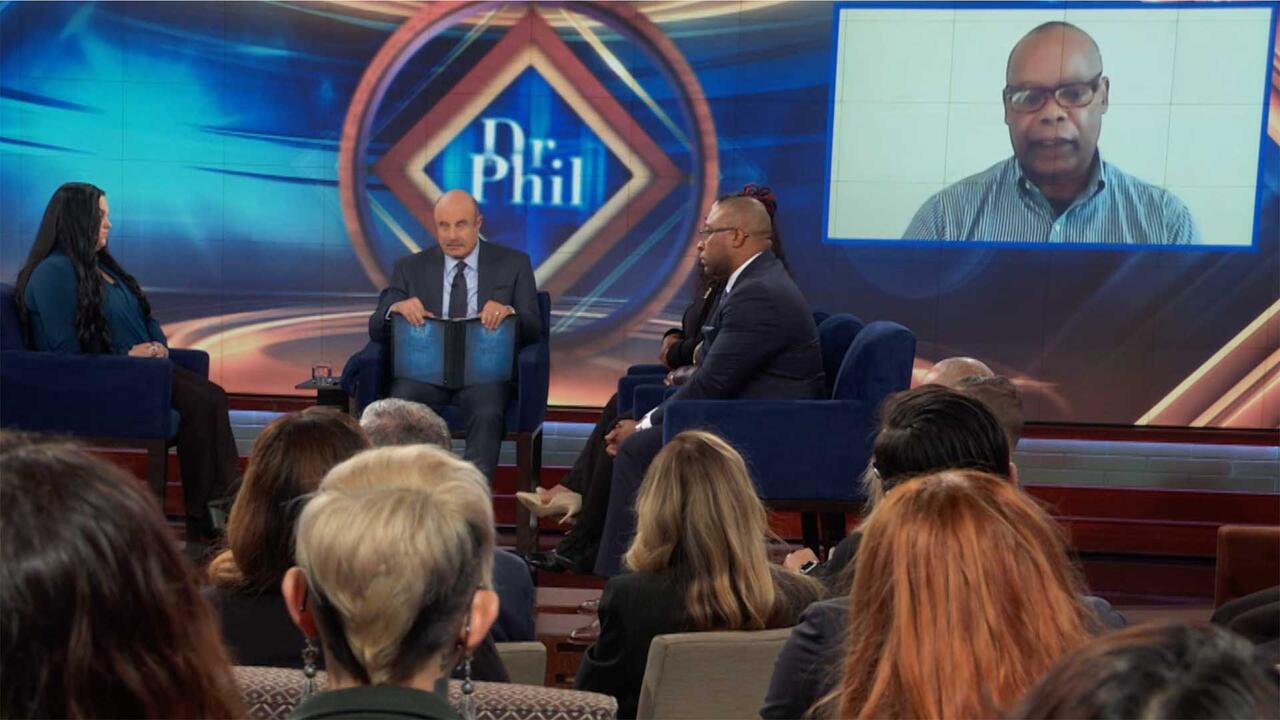 Former Police Chief Says He Believes He Knows Who Killed Officer…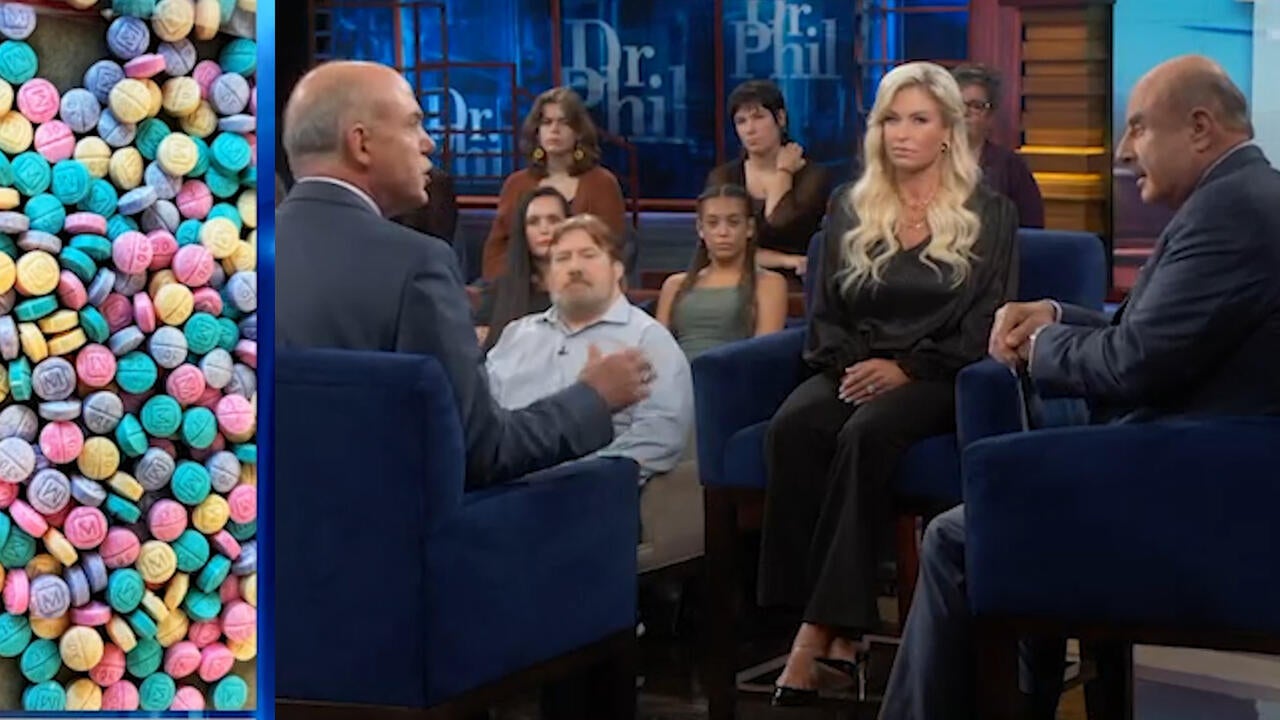 Laced, Lethal and Killing Our Children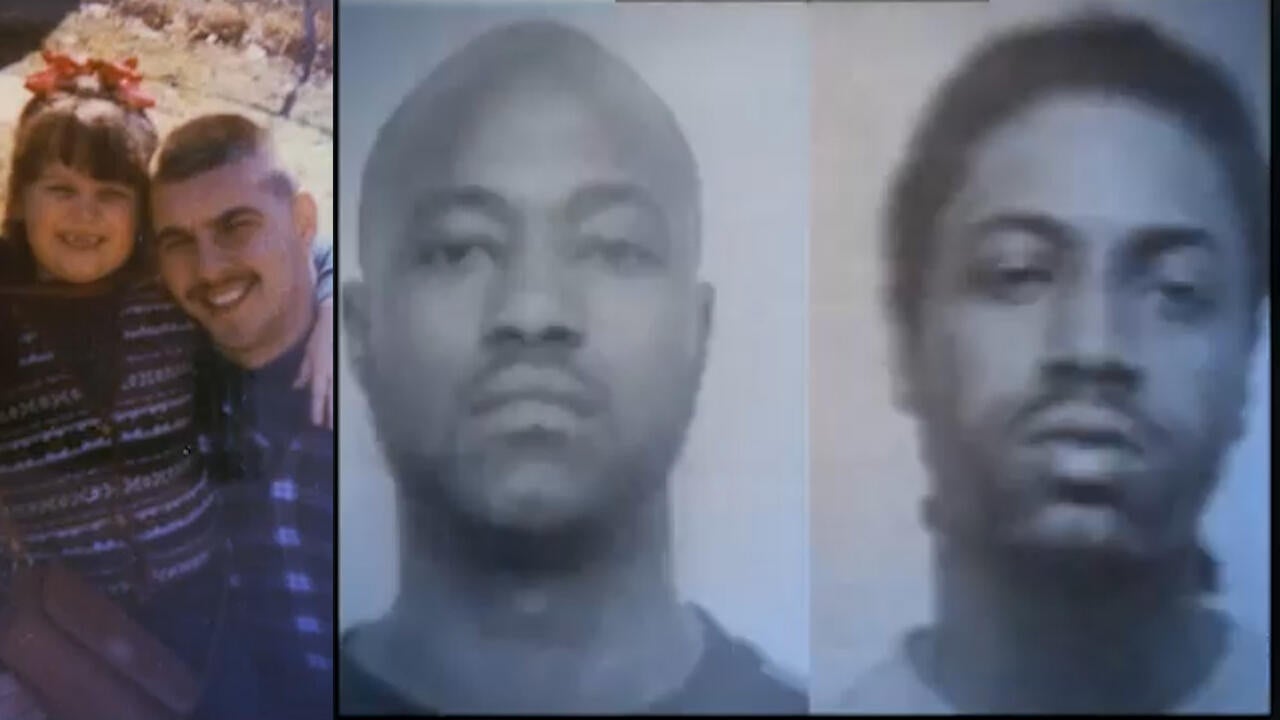 Not Guilty of Murder But Sentenced to Life
Dr. Phil goes behind the headlines with a former madam who tells all, a bank customer-turned-hero and a hotel guest who says she was sexually assaulted and that the front desk handed her room key to her assailant.

Companionship or Sex?
Former madam Laurie made national news when the FBI cracked down on her multimillion-dollar female escort business that she ran with her now ex-husband, Greg. After taking a plea deal for coercion of prostitution and money laundering charges, she says she served one day in prison and is now ready to come clean about what she claims really happens in the sex-for-sale industry.

At the peak of their business, Laurie says that she and Greg were making about $30,000 a week and were enjoying a lavish lifestyle. She says they advertised companionship but actually offered much more. "On our website, it did say escorts, but people aren't stupid," she says. "No one is going to pay $300 to $500 an hour to take someone to dinner. It's selling sex; that's what it is." Laurie says when she got pregnant, she left the business and divorced Greg — before the feds came knocking on her door.
Laurie says that since she's already been tried and convicted, she can be 100 percent honest about the escort business. "You have to say it's companionship only."
Laurie describes her former employees. "It's not the girl in the little miniskirt and the six-inch pumps ... there are school teachers, single moms." And, she has advice for any woman looking to break into the business.
Laurie says as part of her plea deal, she gave investigators information about Greg, who was sentenced to 14 months in prison. She says they had both talked about leaving the business, but she was the only one who got out — and she says she's staying out for good. "I've been done for a long time," she concludes.

---
A Woman's Worst Nightmare
New York businesswoman Alison says she was sexually assaulted in her hotel room in Finland when the front desk gave her room key to a man claiming to be her husband. She is suing Starwood Hotels and Resorts.
More than 16 million kids in the United States are at risk for hunger each day. Fortunately, you can help. Visit Feeding America to find your local food bank. And, help Dr. Phil raise enough money for 10 million meals. Donate today!
"I smelled alcohol and began to realize that it was the same man I had rejected all evening."
Safety expert Dr. Rosemary Erickson shares what women need to do when traveling alone, and Gloria Allred commends her client.
Alison says she knows she's lucky to have been able to flee the room but says she no longer feels safe anywhere and is still dealing with residual trauma.

In a statement given to ABC News by Starwood Hotels and Resorts, Worldwide, the company said: "We are taking this allegation seriously and are working with the hotel in question to understand the facts and any breach in security that may have contributed to this very unfortunate event."
---

From Hero to Villain?
Rich says he thought he was doing the right thing when he tackled a man with a gun who was attempting to rob a bank. Shot in the leg while trying to subdue the suspect, Rich says he was first labeled a hero, but things took a nasty turn when the bank allegedly failed to pay his medical bills. Rich sued the bank — and then says he watched his reputation go down the drain.

See the moment when Rich decided to act — It's all caught on video!
Rich says he was a hero one day and a villain the next. Plus, would he do it again?
"I think you are anything but a money-grubbing opportunist," Dr. Phil tells him. "You seem like a really well-intended and good guy to me, and I would hope that people would back off and not be demonizing you."

Since the show, Rich says his remaining medical debt was paid by the California Victim Compensation Program. There is now an online petition to have Farmers & Merchants Bank publicly apologize to Rich for how he was treated and to donate $20,000 to the California Victim Compensation Program.

Dr. Erickson gives tips for what to do in a bank robbery.

If you were at a bank during a robbery, would you try to intervene?