Girls Who Bash Girls Who Dress Sexy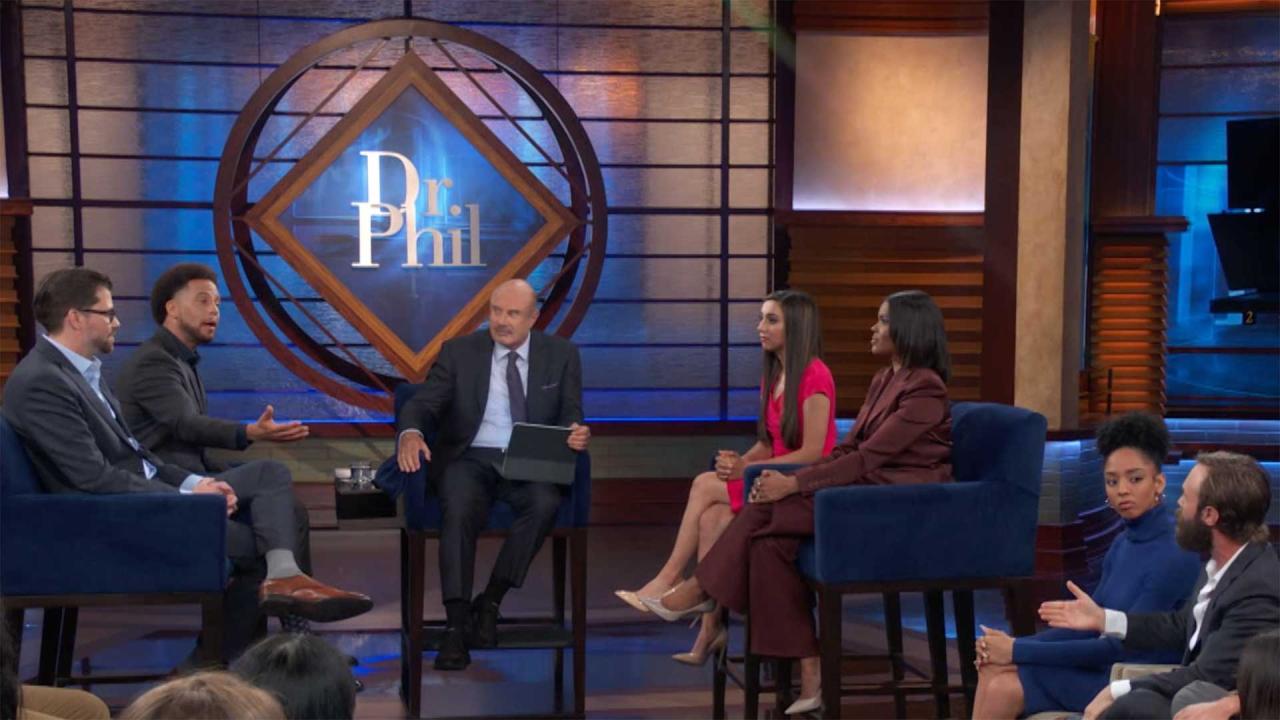 Comedian Claims Management Agencies Discriminated Against Him Be…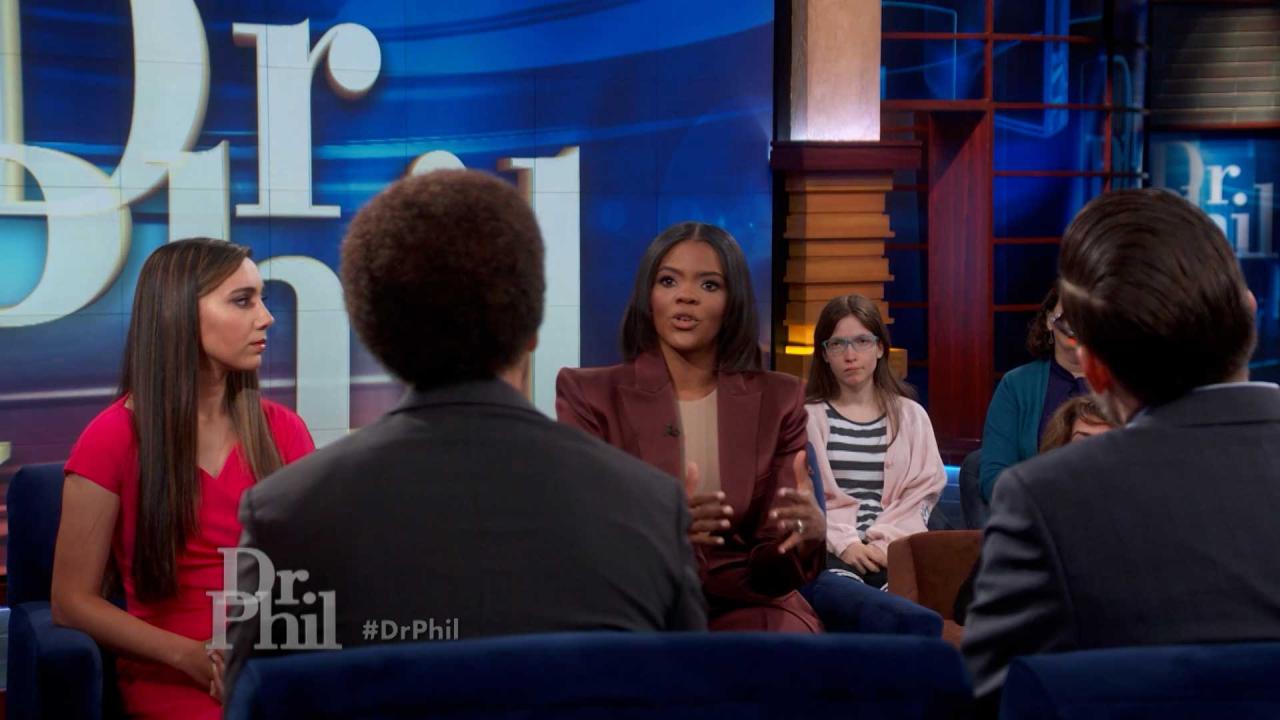 Candace Owens Claims Affirmative Action Policies Are 'Harmful' T…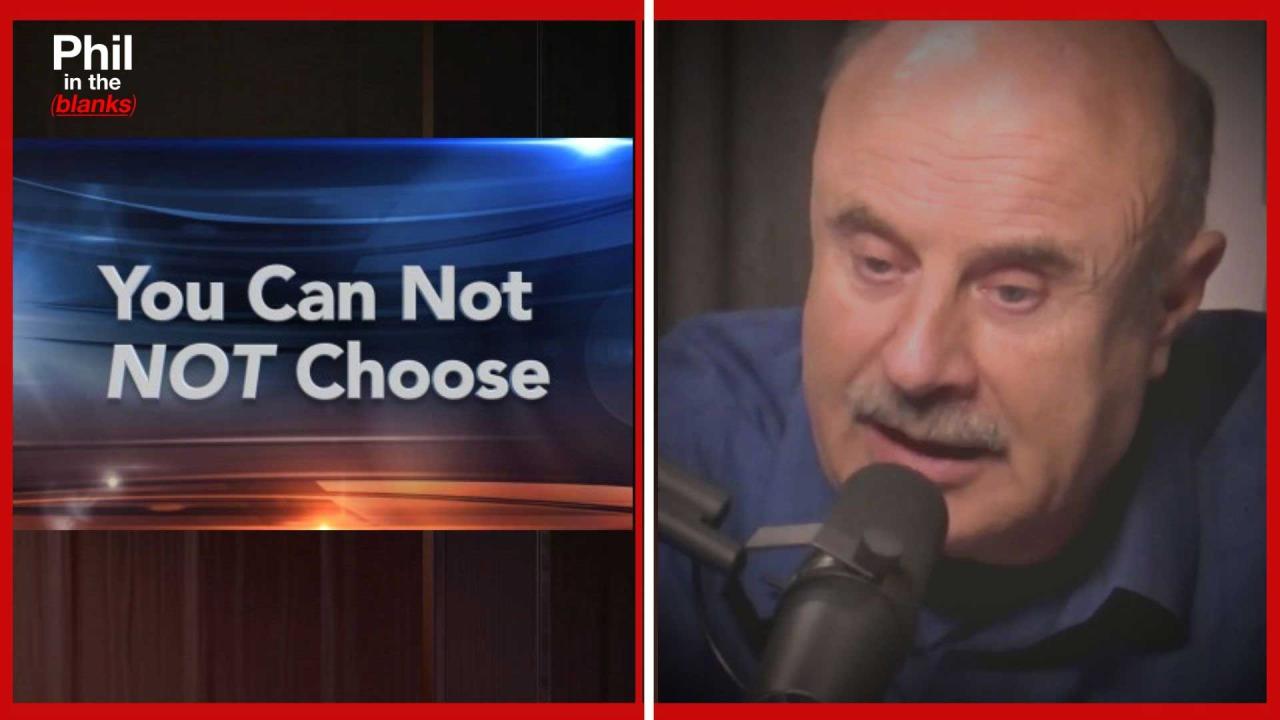 Now Is The Time To Be Happy: Living By Design Part One - 'Phil I…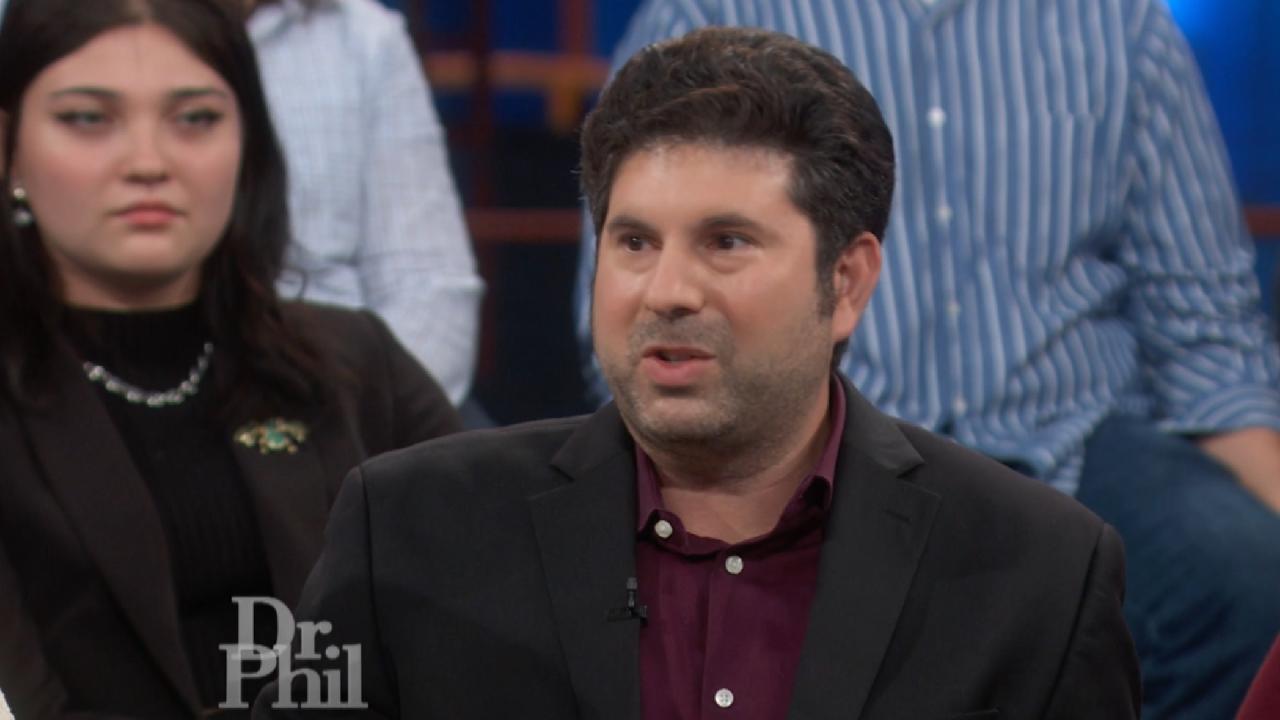 Psychologist Explains Vulnerable Narcissism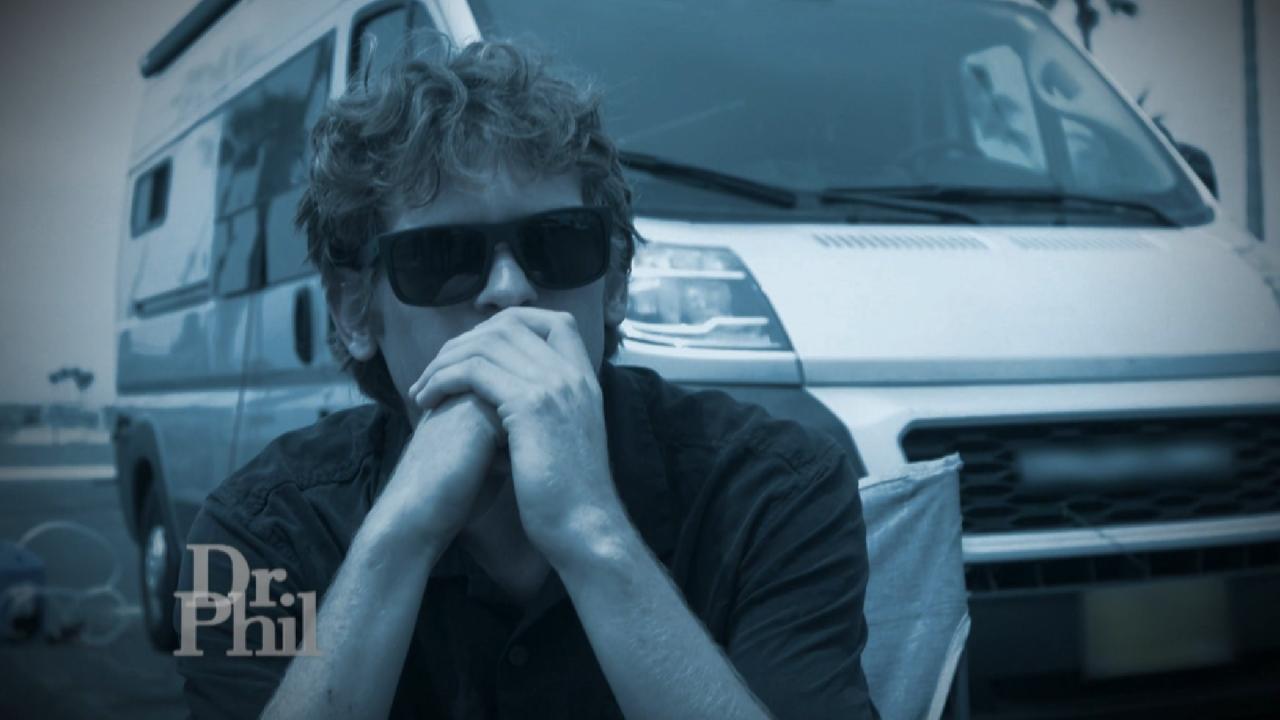 Man Who Has Experienced Multiple Setbacks Wonders How He Can Rem…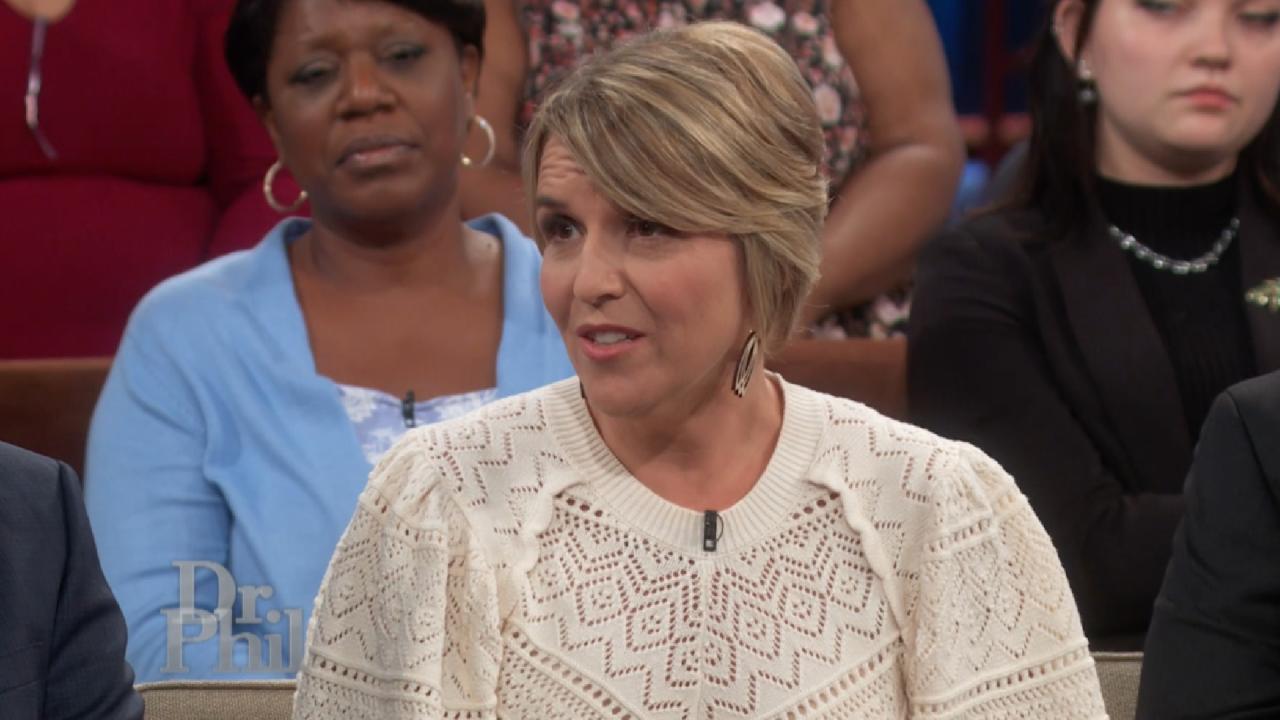 Trauma Counselor Says We Don't Have A Choice About What Others D…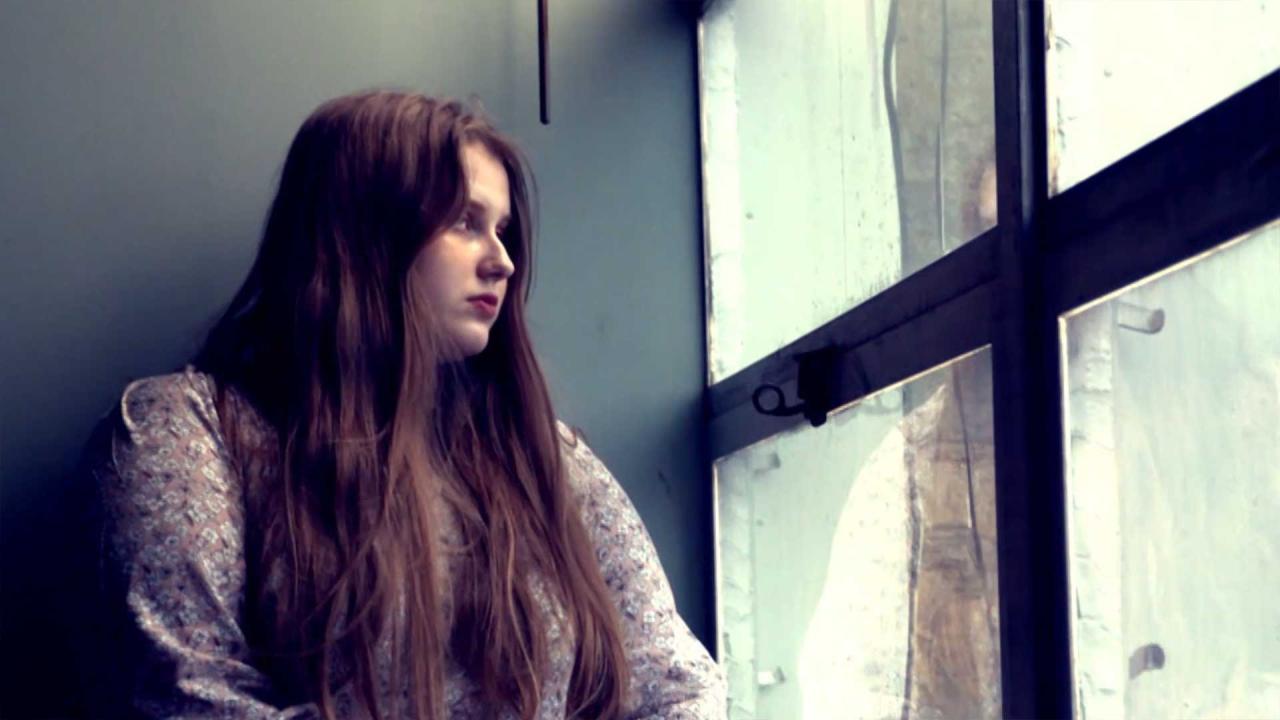 21-Year-Old Claims She Is Missing Child Madeleine McCann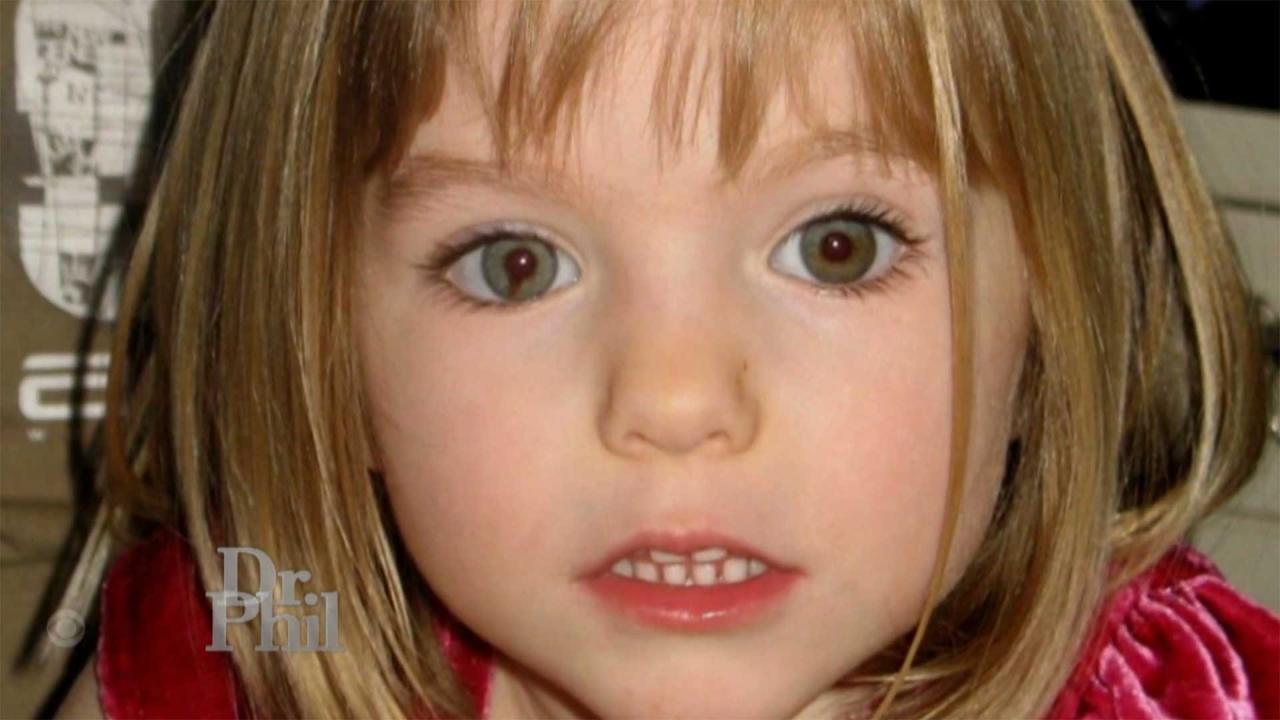 What Happened To Madeleine McCann Who Disappeared At 3 Years Old?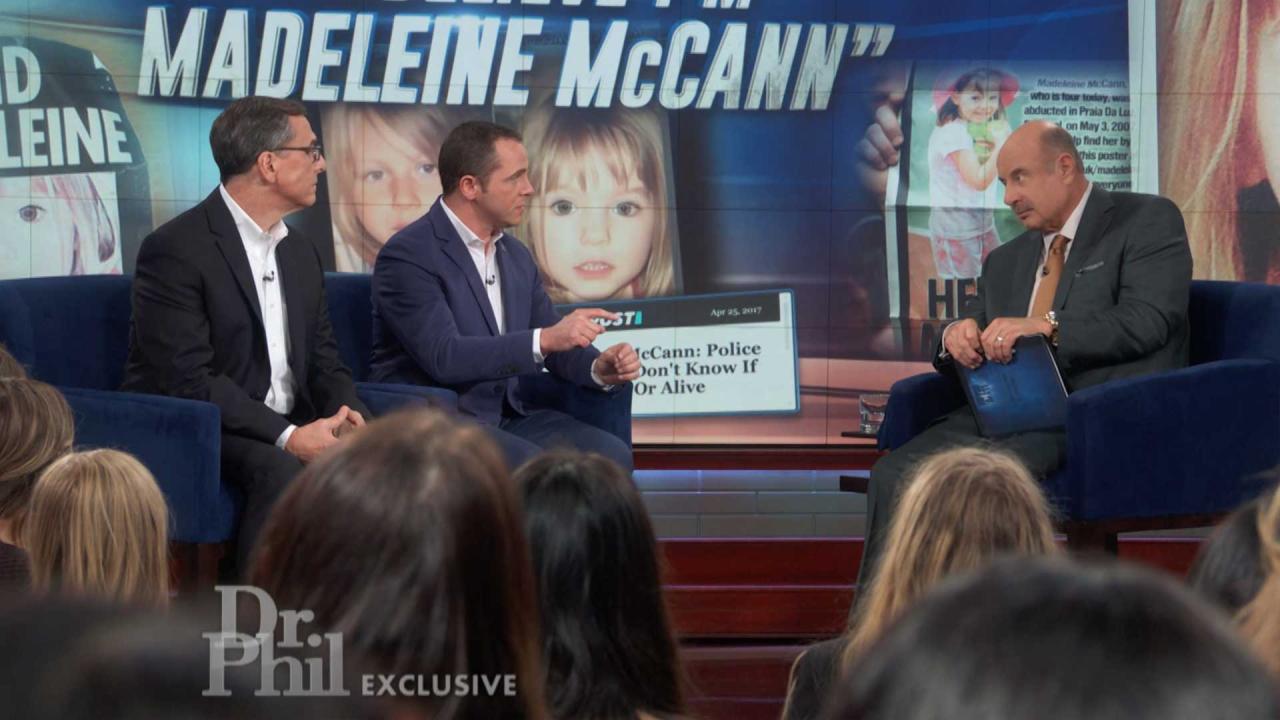 What Members Of The Behavior Panel Say About Behavior Of Woman W…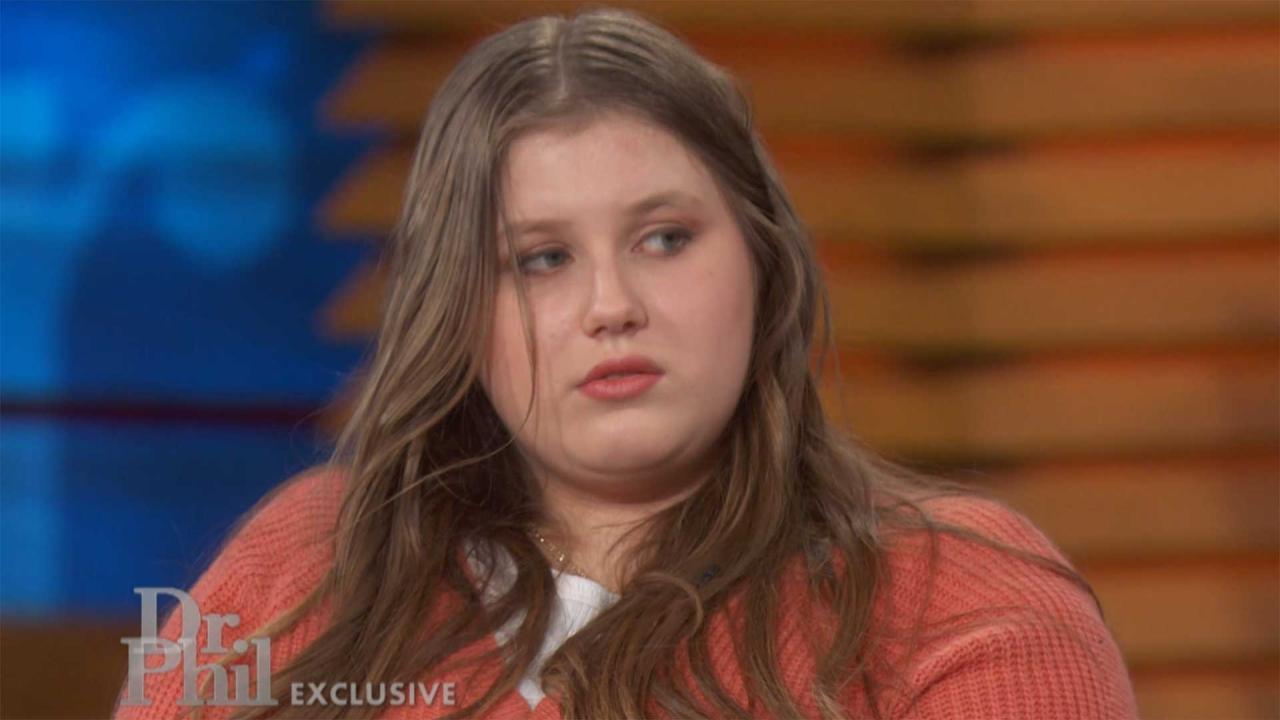 Exclusive: Dr. Phil Questions Woman Who Claims To Be Missing Chi…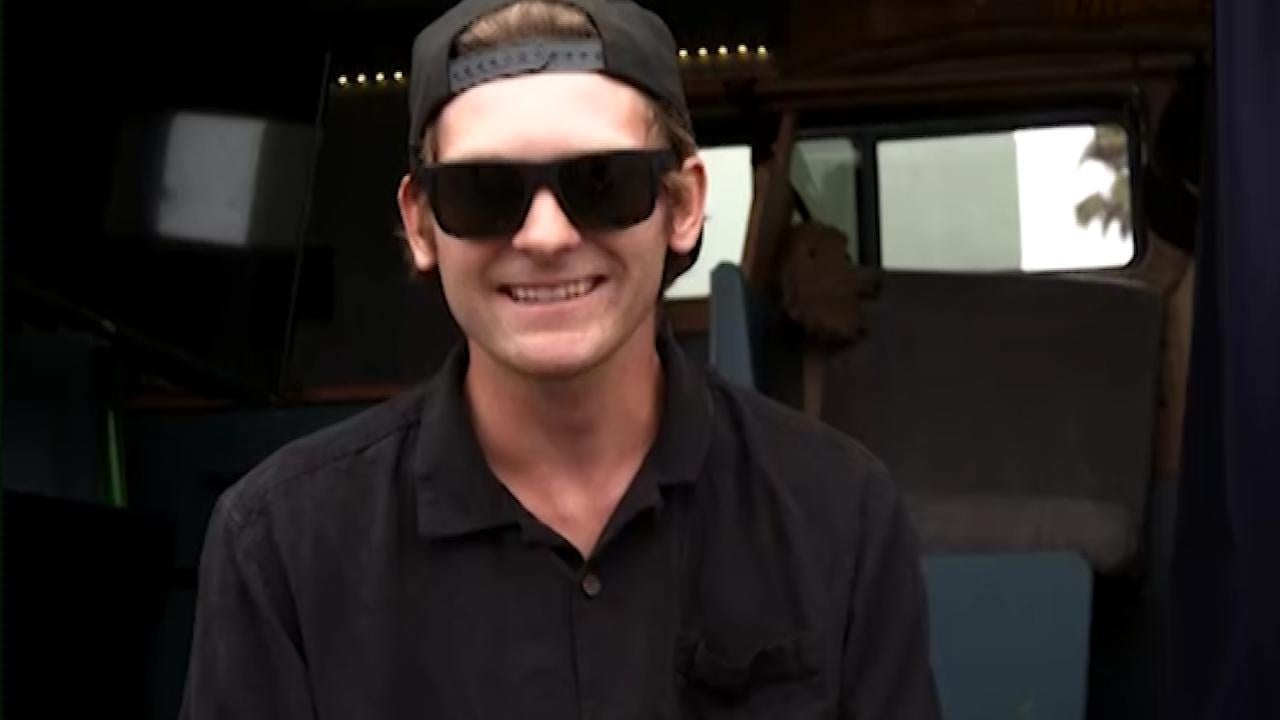 The Rise of Victimhood Culture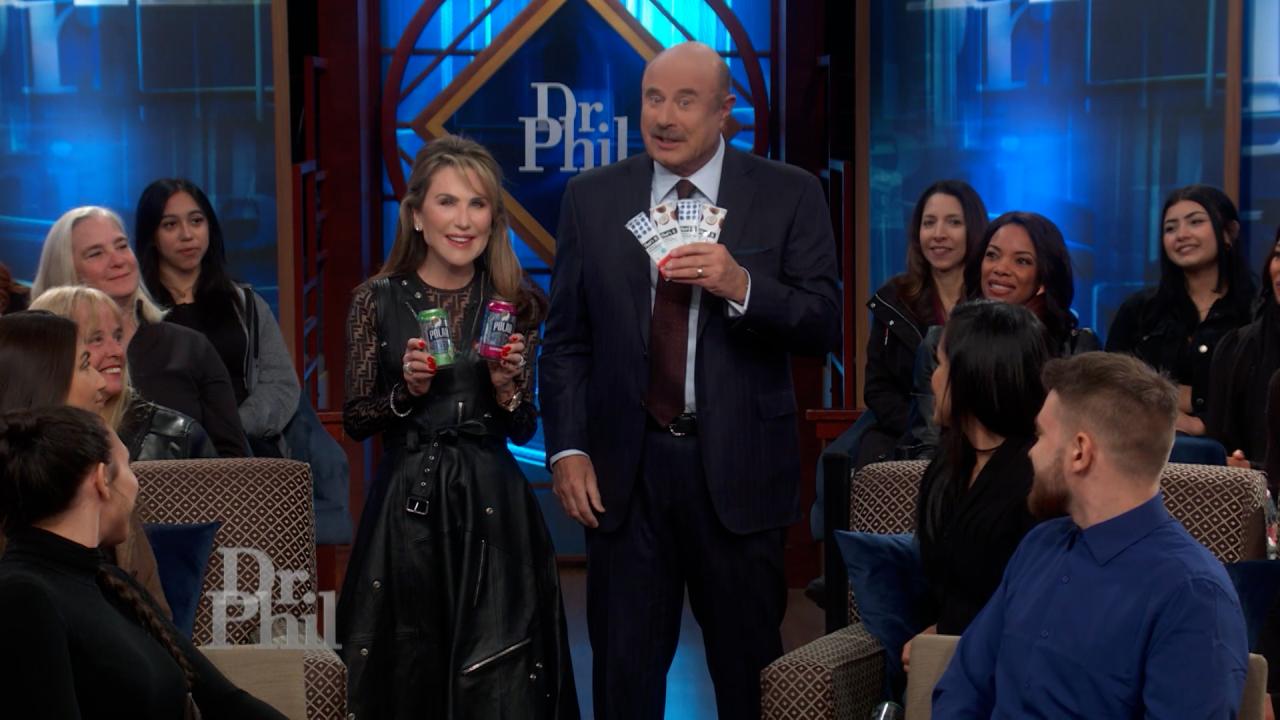 Special Thanks To That's it. And Polar Seltzer
Girls Who Bash Girls Who Dress Sexy
Dr. Phil takes on the hot-button topic of what some are calling "slut-shaming" — when young women are taunted and harassed, often online, for their sexual behavior, such as having casual sex, having more than one sexual partner or dressing provocatively. This form of bullying, like others, can lead to tragic consequences. Grab your teen, sit them down and watch this powerful
Dr. Phil
together!
Where "Slut-Shaming" Began?
Sabrina, 16, posted a photo of herself online as a way of expressing her opinion about girls her age who dress provocatively. She says she never dreamed her picture would go viral.
More than 16 million kids in the United States are at risk for hunger each day. Fortunately, you can help. Visit Feeding America to find your local food bank. And, help Dr. Phil raise enough money for 10 million meals. Donate today!
Sabrina says it was never her intention to start a "slut-shaming" trend, nor does she want to hurt anyone's feelings.
While people may disagree with her point of view, Dr. Phil notes that he doesn't believe Sabrina's approach was aggressive or offensive. "It's not your intention to bully anybody. It's not your intention to make anybody feel bad," he says.
A Legitimate Practice?
Jason is a political blogger who believes that "slut-shaming" is noble and a legitimate practice.
Respecting Other People's Choices
YouTube personality Laci Green says "slut-shaming" is not about teaching women self-respect; it's about trying to control them. What does Jason think?
Trisha says that because of the way she dresses, women have been calling her a slut for years. She wishes women would be more supportive of each other and stop trying to tear each other down.
Dr. Phil asks Jason for his first impression of Trisha, "If you were sitting at home, and you were scrolling around your computer, and you happened on to her, what would your reaction and judgment be?"
Jason says, "Just looking at her, I'd say, yeah, she probably is quite loose."
"What would it be that would trigger you to say that she's a loose woman?" Dr. Phil asks.
"She's wearing the uniform," Jason says.
Trisha says she enjoys looking feminine, and she's proud of her curvy body. "I don't do it for attention. I'm not even interested in men right now."
Kira is a conservative blogger and Internet radio host. "If a woman dresses like a slut, calls herself a slut and acts like a slut, all happily, she shouldn't be surprised when people treat her like a slut. I'm not a slut-shamer, but I am an advocate for modesty," she says.
Kira says she is concerned for young women who she believes are over-sexualized and seem to be trying to outdo each other with their risqué behaviors. While she doesn't believe young women need to dress like nuns, Kira thinks they should give more thought into the image they are projecting. "Empowerment doesn't come from saying, 'I'm a slut,'" she says.
"Maybe not for you," Laci retorts.
Dr. Phil says no one should be judged for how they look. "It just seems to me that when we start labeling and judging and then putting that out on the Internet where there's no control whatsoever, it can get really hurtful."
Bullied to Death?
In October of 2012, 15-year-old Felicia Garcia sent her last tweet, "I cant, im done, I give up," before jumping in front of a train, while many of her classmates looked on. Friends of the freshman say she was tormented by bullies for alleged sexual encounters with football players. Did her classmates go too far?
Felicia's friends, Alissa and Josh, share what happened the day Felicia took her own life.
"What she did didn't make her who she was," Alissa says about her friend.
The teens remember their friend. "I miss Felicia more than I can describe. She would do anything for anybody. There's no one there to laugh with, the way we would all laugh. It's like a missing piece of the puzzle."
Josh says, "Felicia was a fun person to be around. Her smile was just perfect. It's like the type of smile that you would like to see every day. She was just a good kid, and I miss her so much."
James, Felicia's friend who witnessed her suicide, shares what happened in an emotional interview. "I found out that Felicia had sexual activity with four of the kids, because I heard it around school. I knew she was smart and could've made better choices, but she was looking for attention and got it the wrong way. I wanted to get through to Felicia to ask her, 'Why would you do this to yourself? Now people are going to look at your differently and make fun of you.' And she got mad at me. The day Felicia died, I saw the train coming and said, 'Oh, Felicia, the train's coming.' She said, 'I know, finally. I'm happy the train's coming.' And she put her bag down, and she looked at me, and she just leaned over … It was the last time I saw my friend."
James struggles to hold back his tears. "When I saw her under the train, I was in shock. I kept saying, 'Felicia, Felicia, talk.' She didn't answer, so I went and I tried to go on the tracks to probably grab her, and when I looked down, all I saw was her leg and foot. I couldn't really see her face or anything, but it smelled like fire. All the kids who knew Felicia were crying. I got on the bus, and I told my mom, 'I don't want to come to this school anymore. I just want to leave.' I hope that Dr. Phil can get this through to other people and maybe make them feel differently about themselves before they do what my friend Felicia did to herself."
"We're All Responsible"
Gabriella van Rij is an activist and anti-bullying expert. She's also the author of
With All My Might
, which details her own experience with bullying.
Dr. Phil advises teens, "There's a lot of power with the Internet. Think about what you're doing. It's awfully easy to lose empathy when you don't have to look at who you're writing about or who you're talking about."
He tells parents, "Understand that kids have the knowledge to use the Internet but they don't necessarily have the wisdom, which means we've got to stay involved and know what's going on." He urges parents to get educated about social media and what kids are doing online.