J.R. Martinez Opens up to Dr. Phil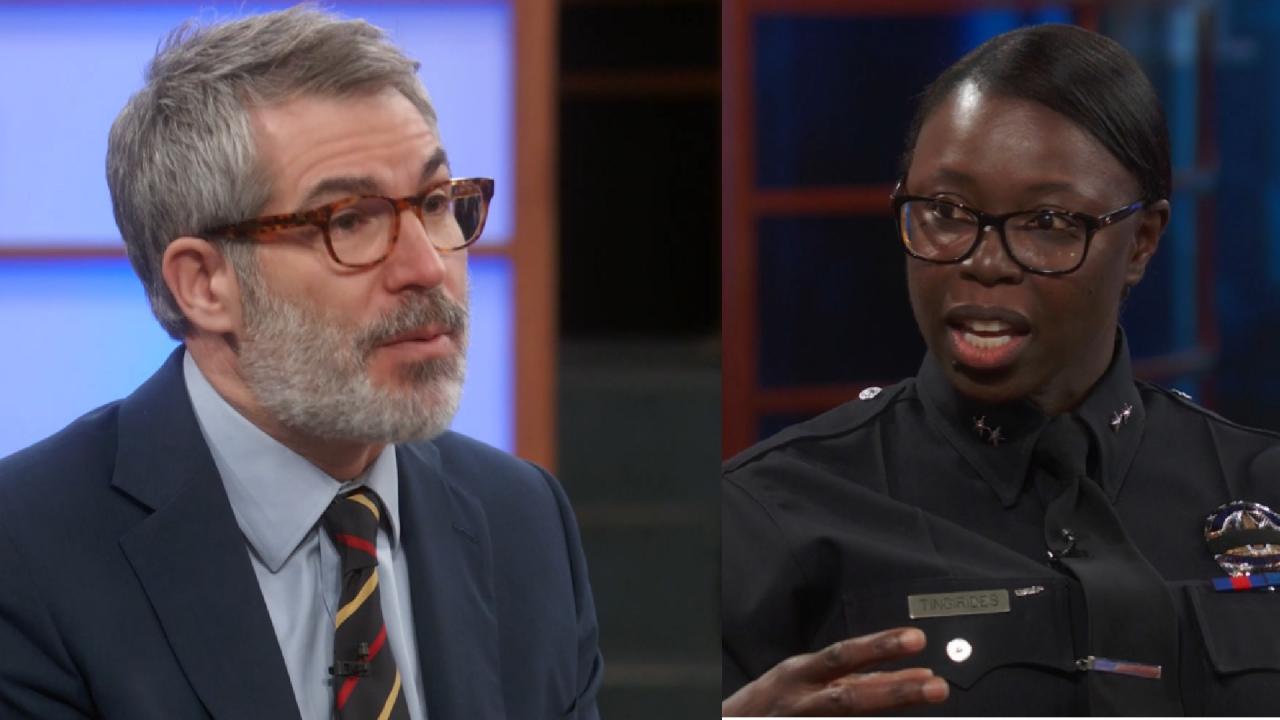 LAPD Deputy Chief On Defunding The Police: 'We Have To All Be Wi…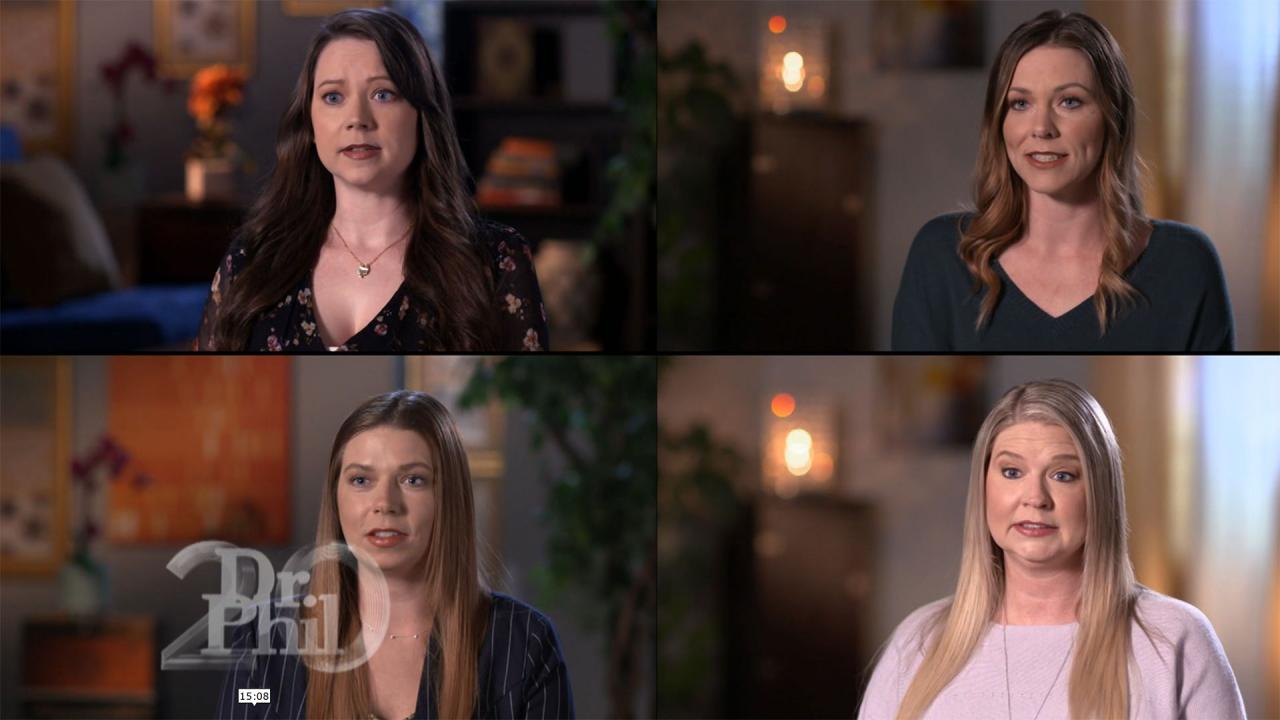 Mom Admits She's Called Her Daughters 'Monsters' But Says She's …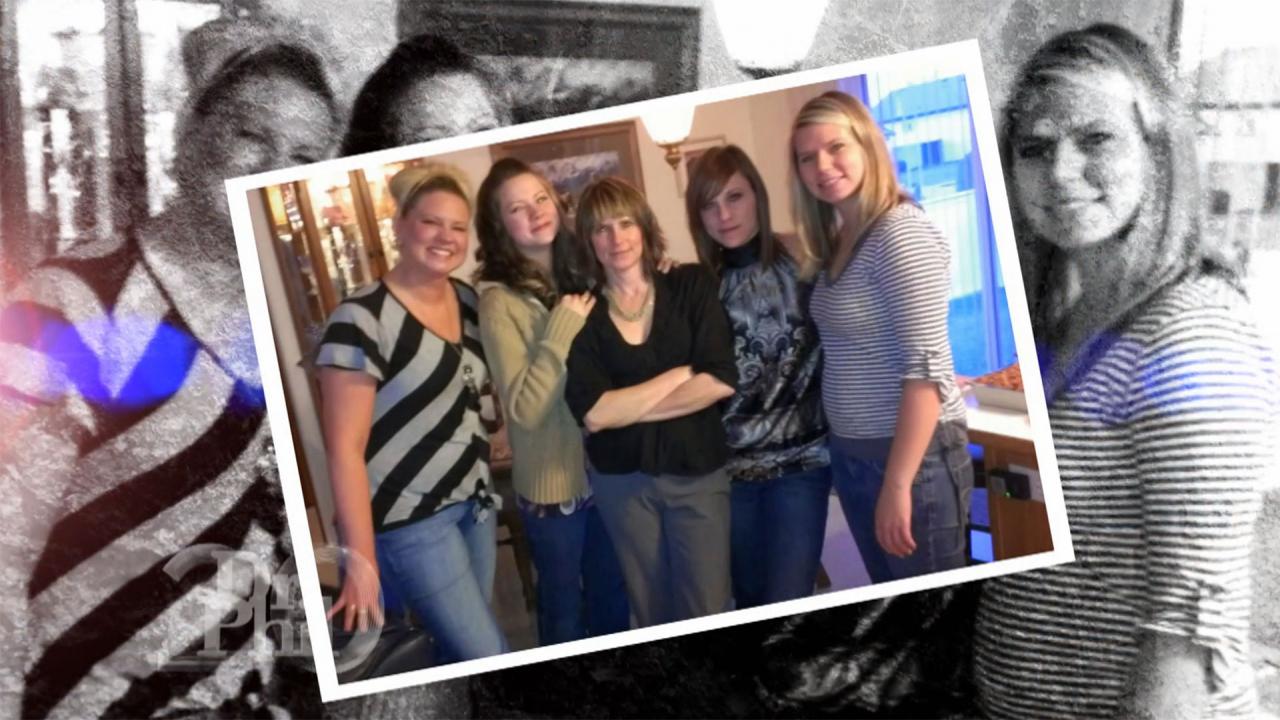 Woman Says Mom 'Ditched' Her And Her Sisters For Men And Partyin…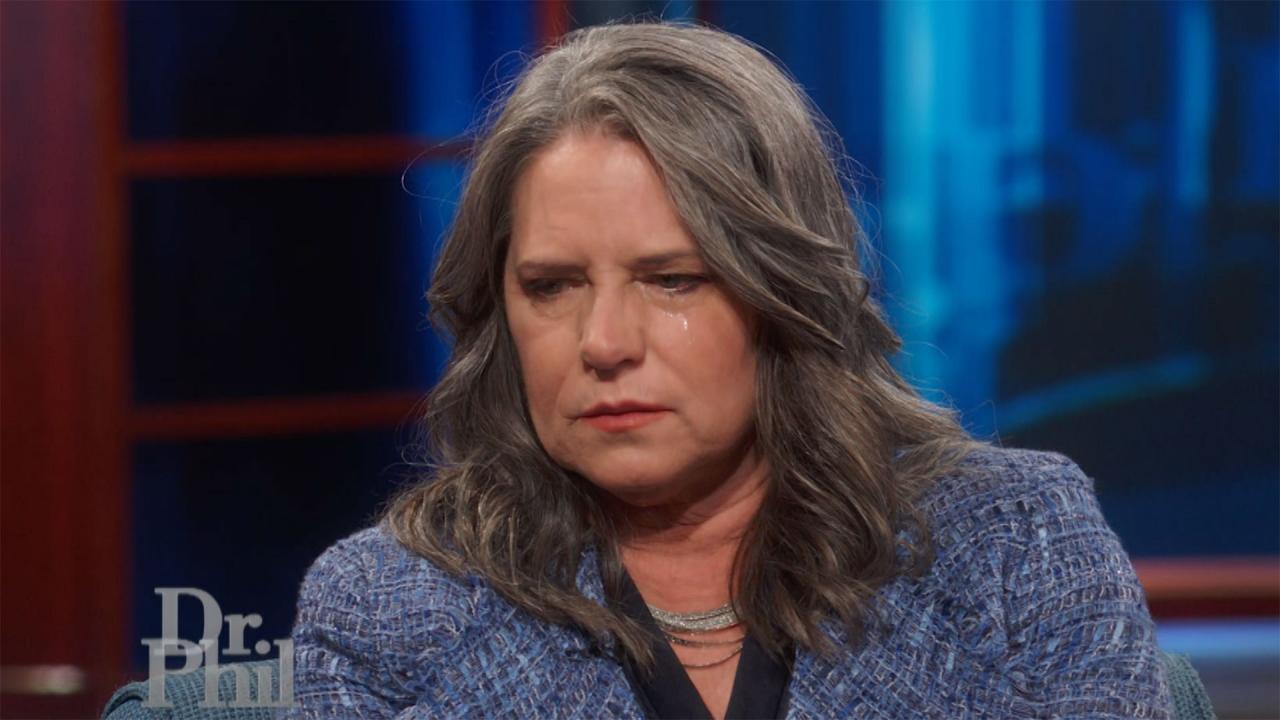 How A Woman Can Start To Rebuild Relationships With Her Four Dau…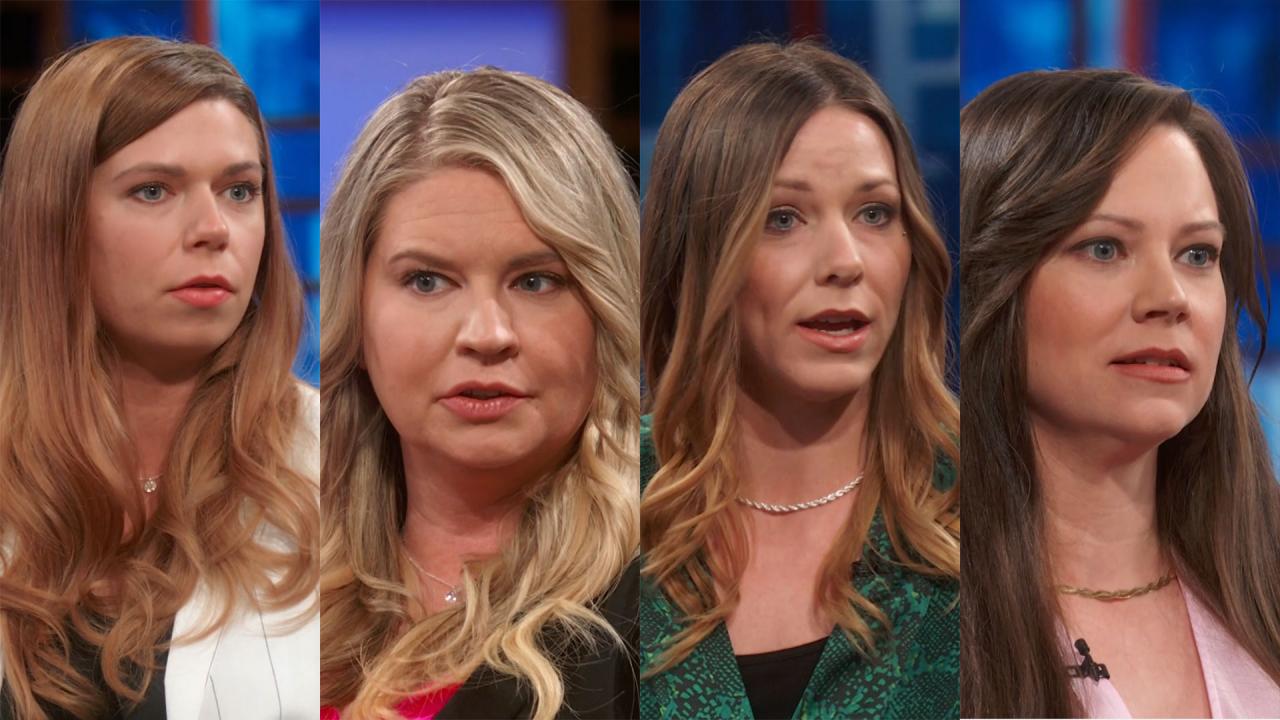 What Four Sisters Say They Want From Their Mother Who They Claim…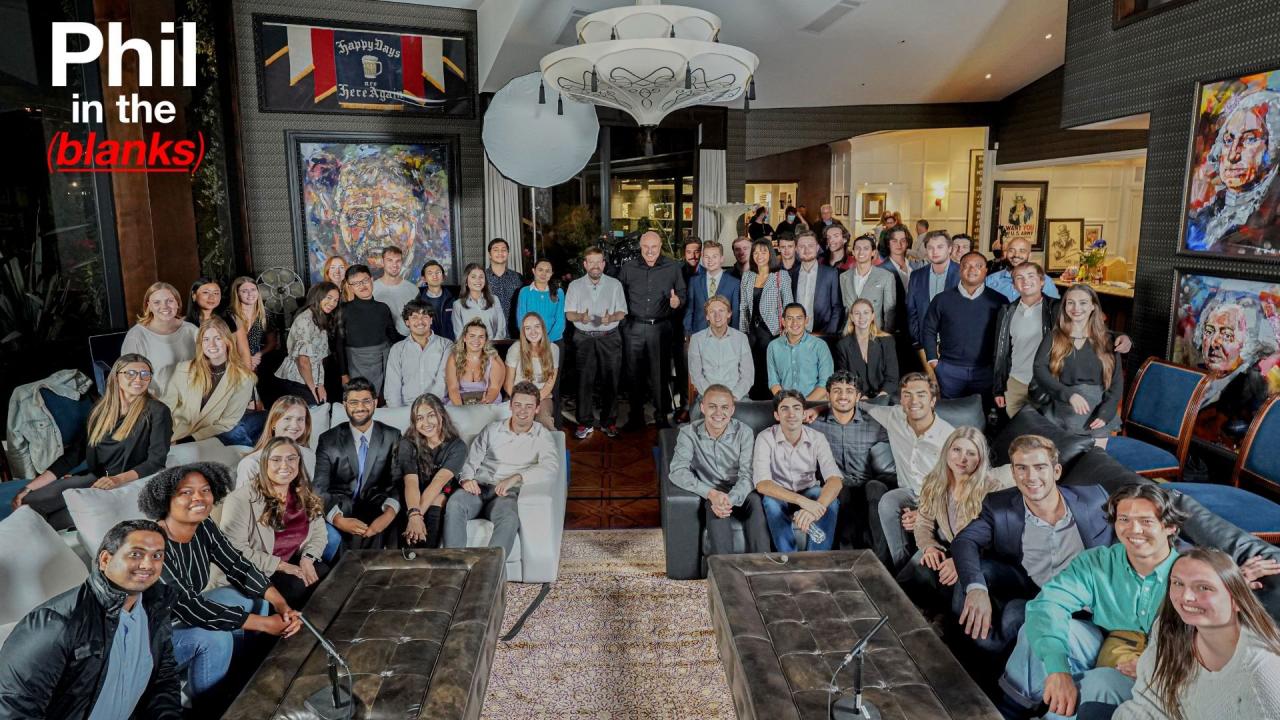 Communication Skills That Help You 'Get What You Want' – 'Phil I…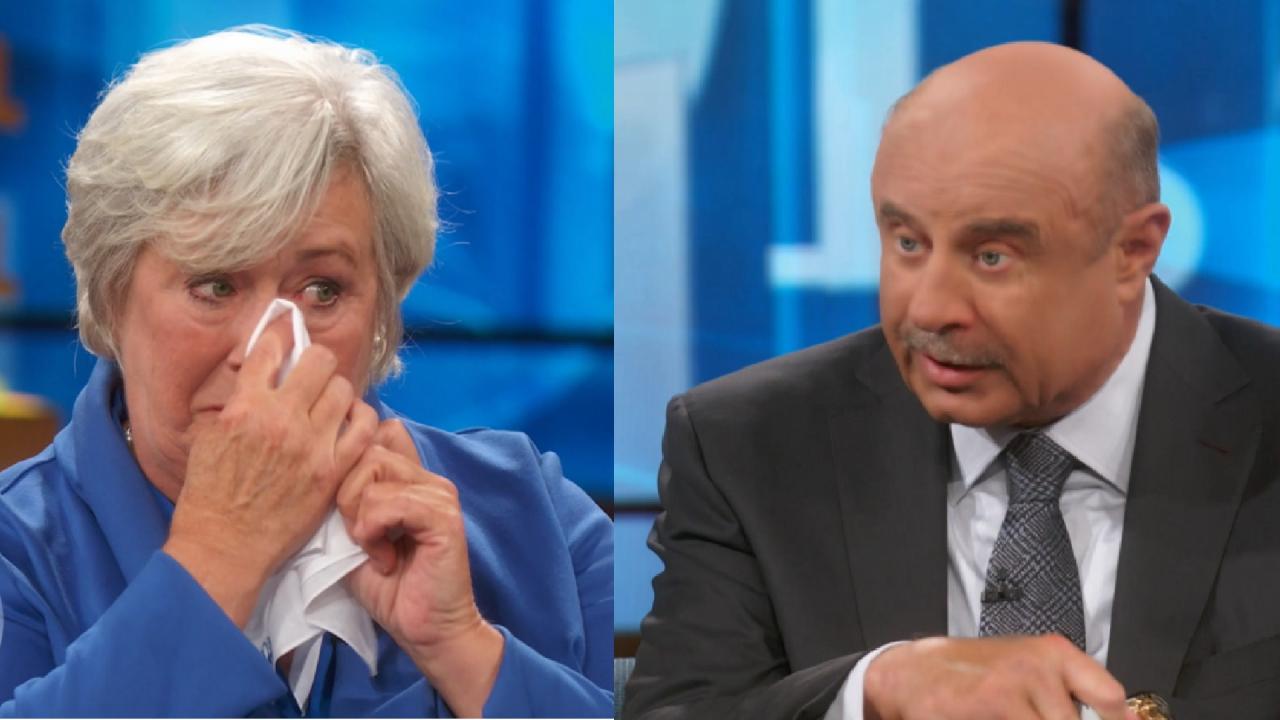 'I Hope Other People Watching Our Story Don't Make The Same Horr…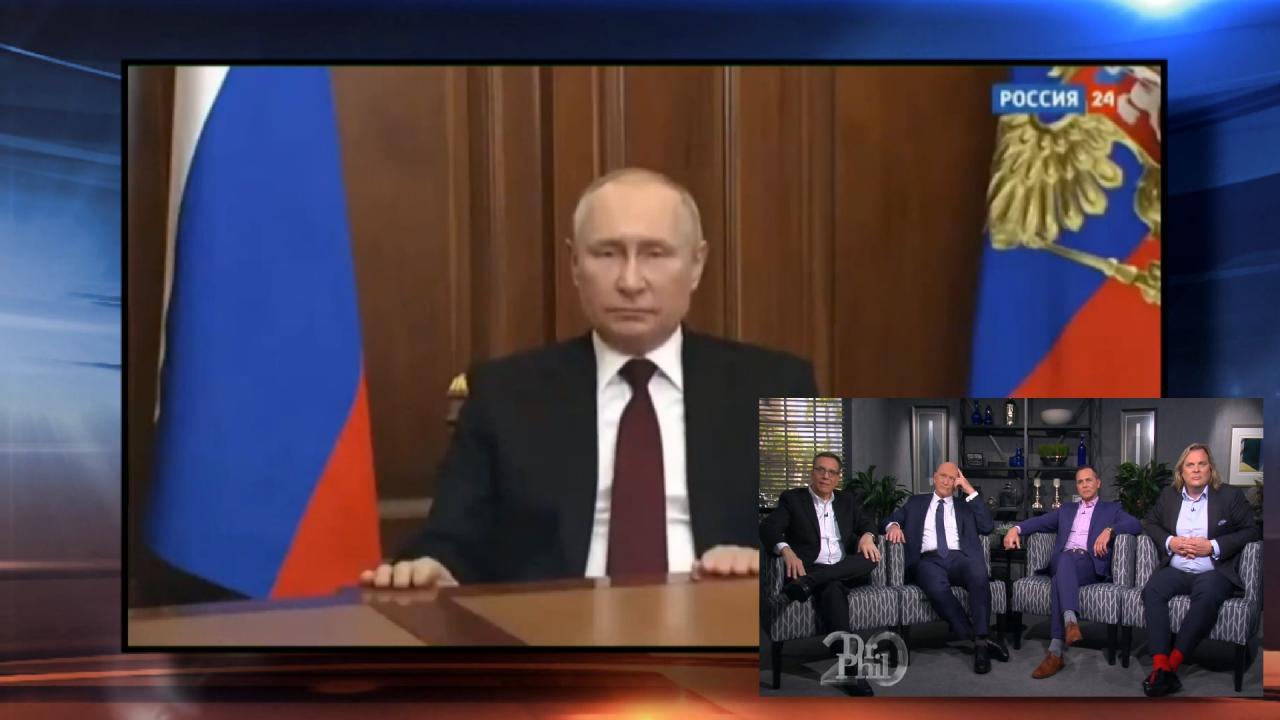 Behavior Scientist Says He Thinks Vladimir Putin Is 'Trying To S…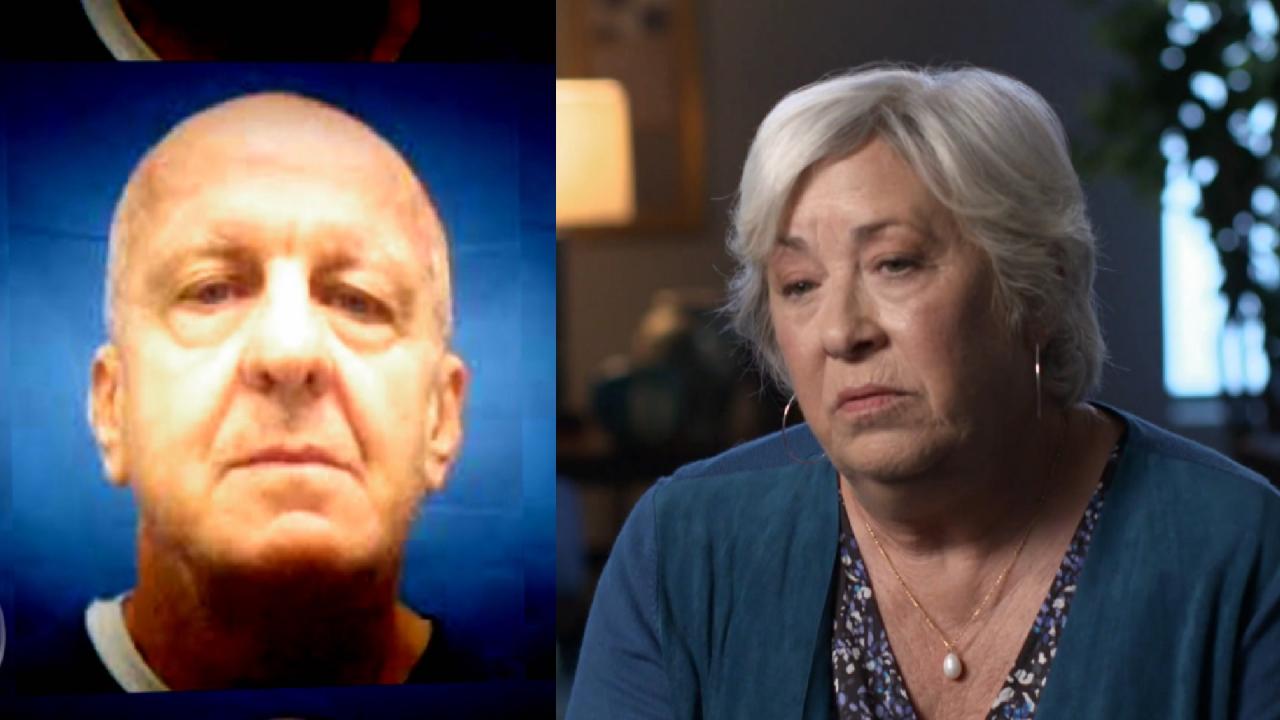 'She Was Jealous, And Being Vindictive,' Says Man Whose Wife Adm…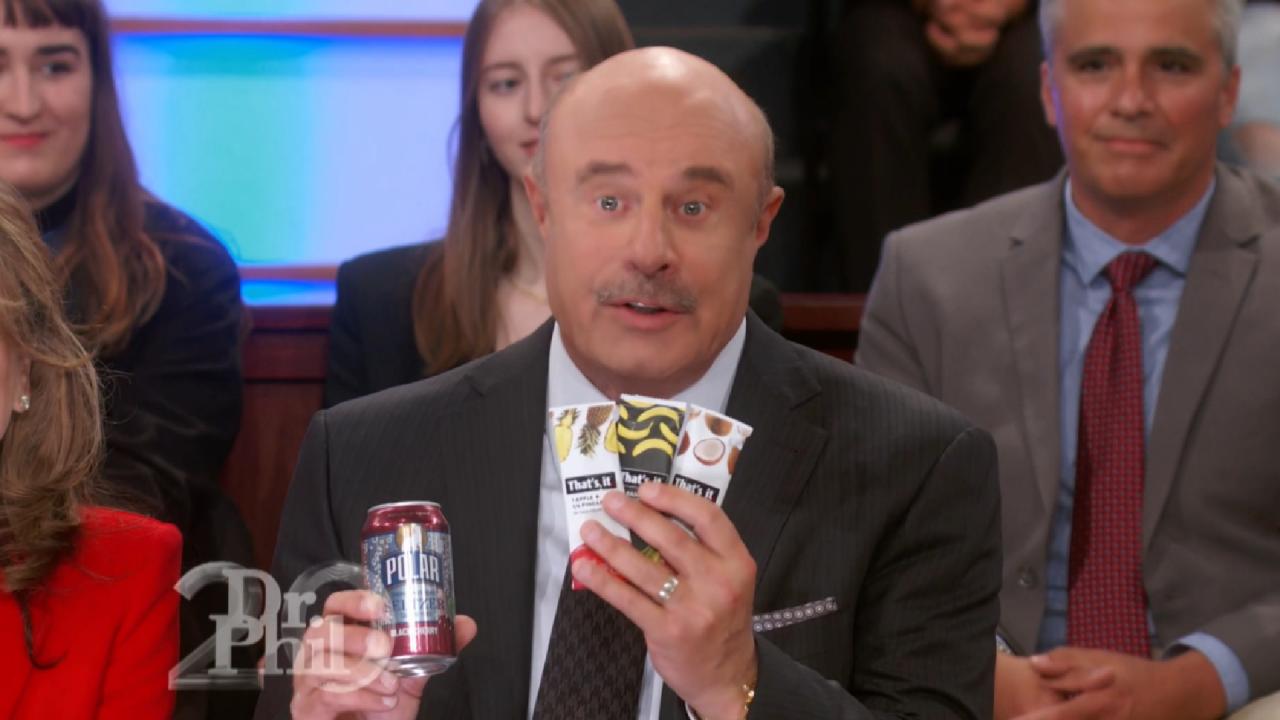 How The 'Dr. Phil' Studio Audience Stays 'Snack Happy'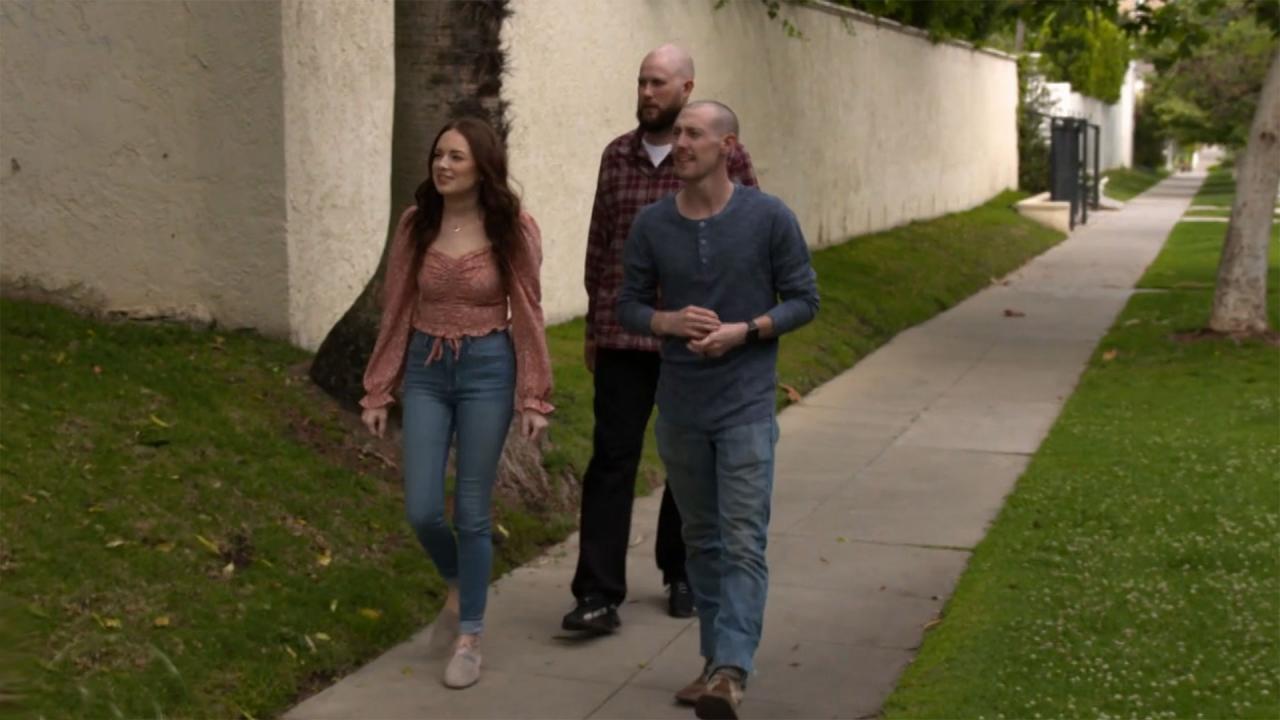 Man Says He Sleeps On Married Best Friend's Couch 5-6 Times Per …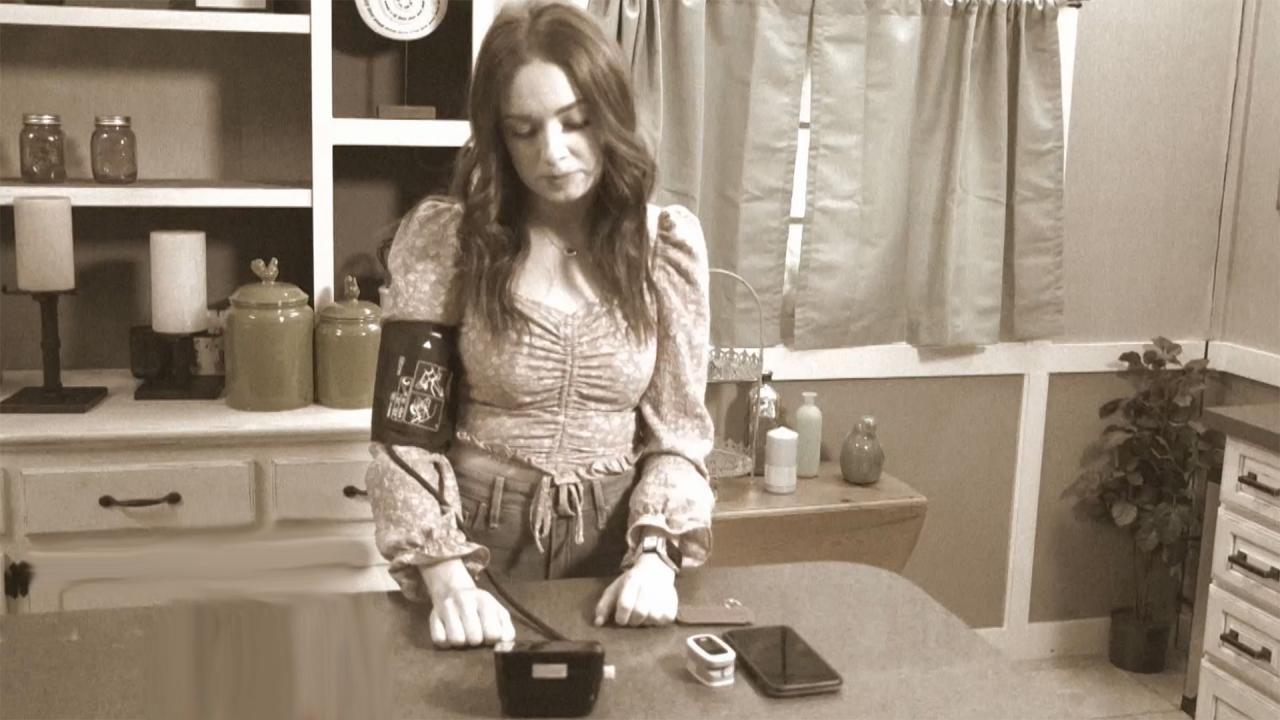 'I've Been To The Hospital At Least 140 Times In The Last Three …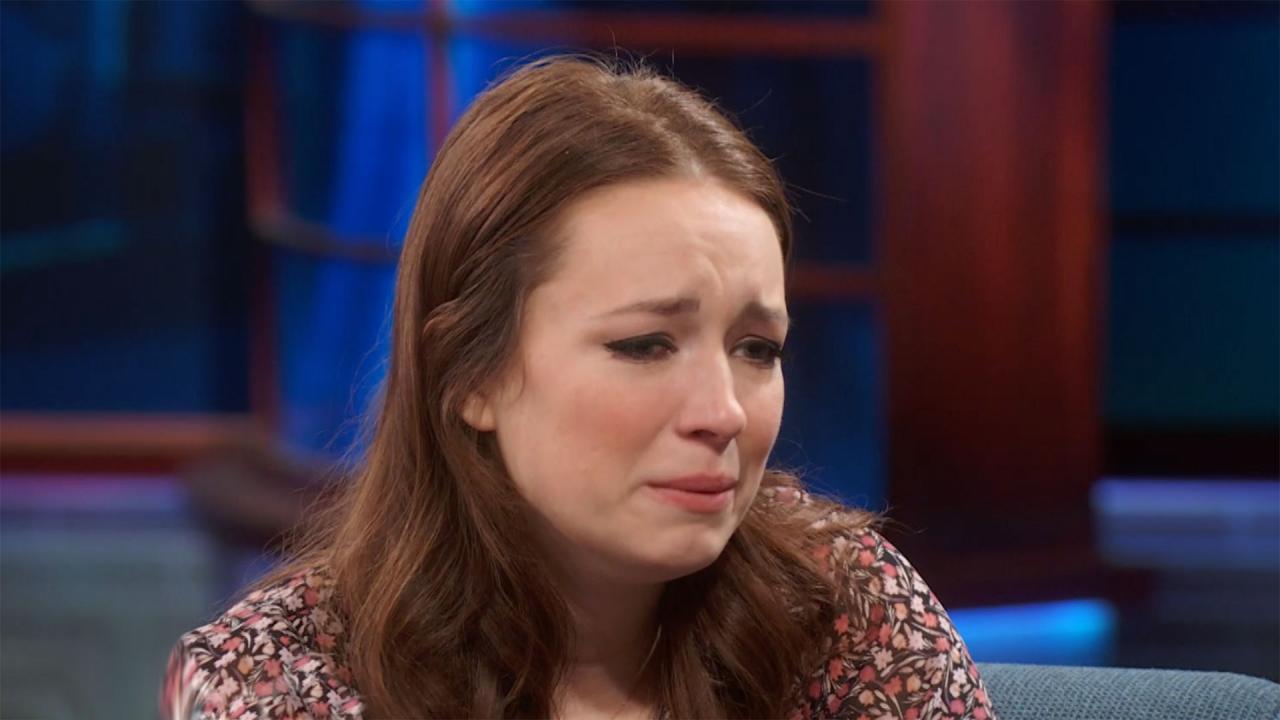 'I Wish That My Brain Didn't Operate This Way,' Says Woman Who H…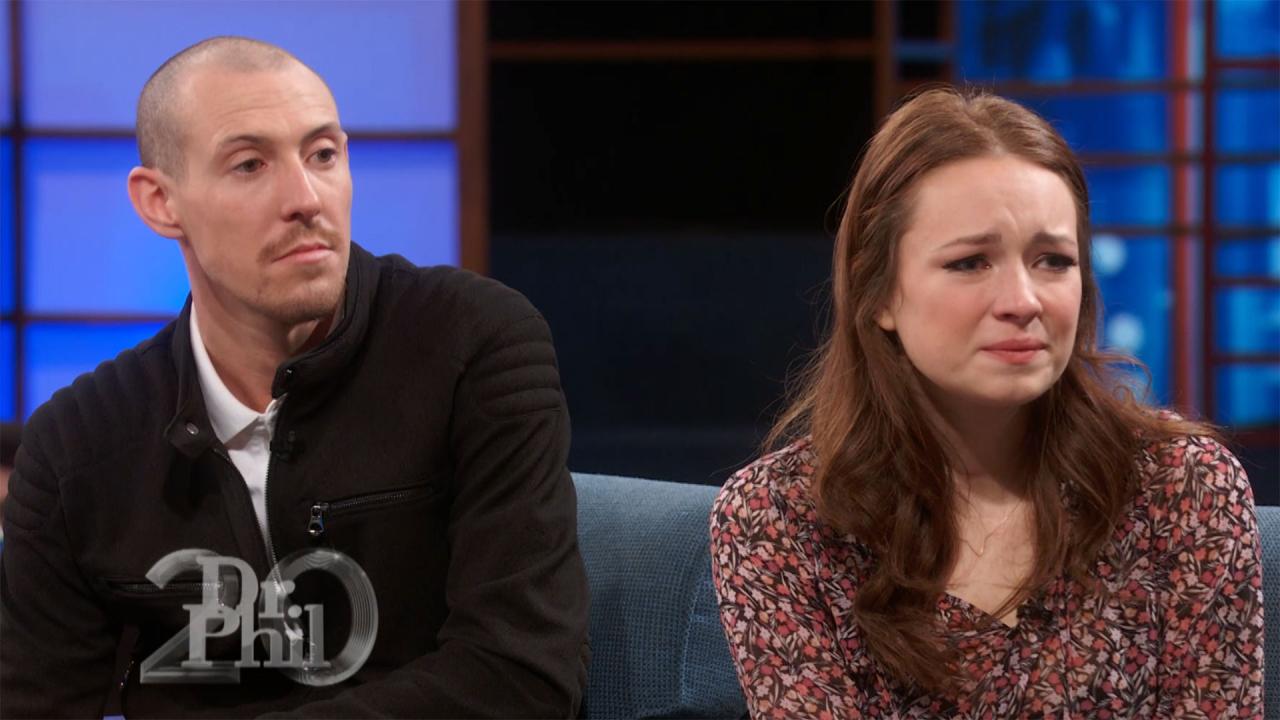 'What You're Experiencing Is Fixable,' Dr. Phil Tells Woman With…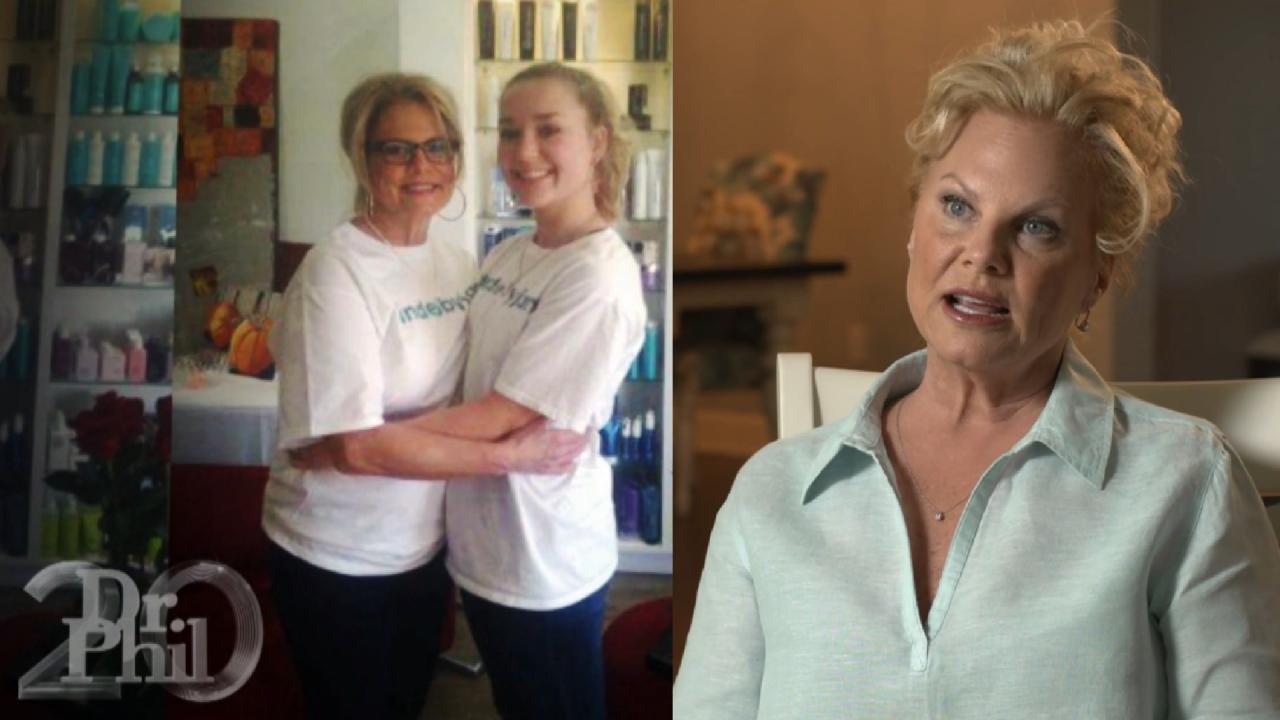 'It's Going To Take Someone Coming Forward,' Says Mother Of Litt…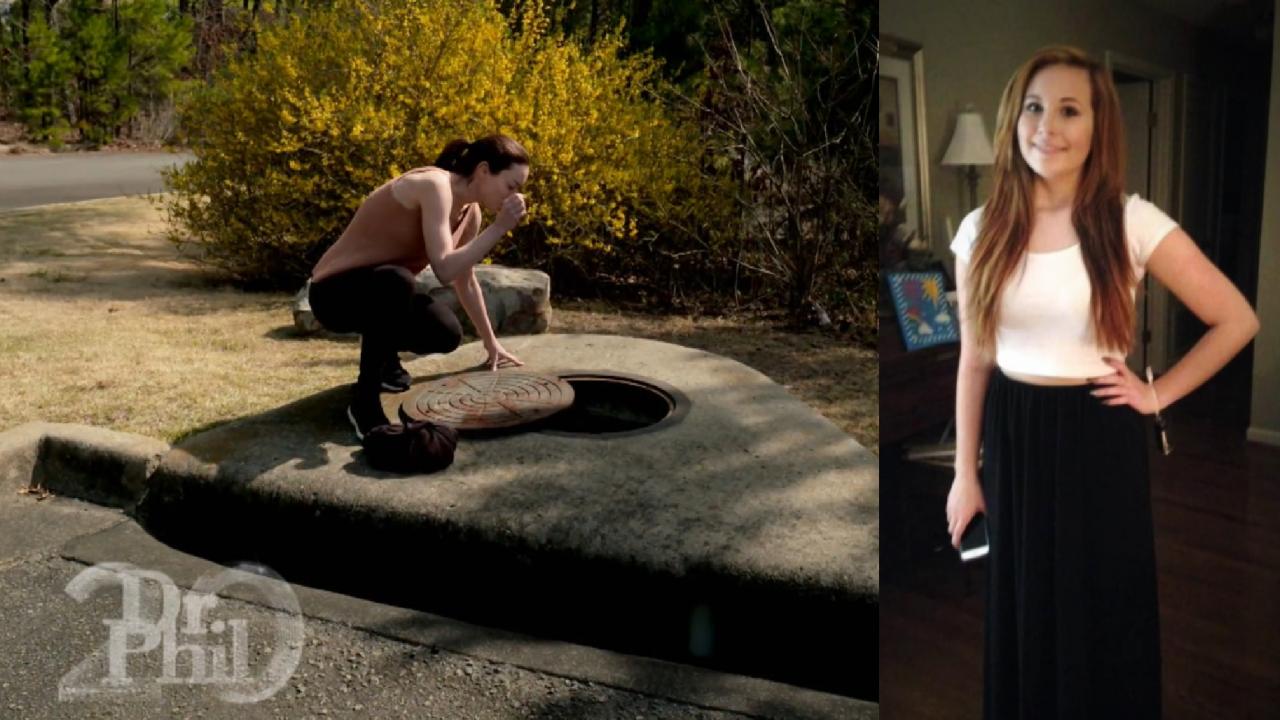 Private Investigator Refutes Police Theory That Teen Found Dead …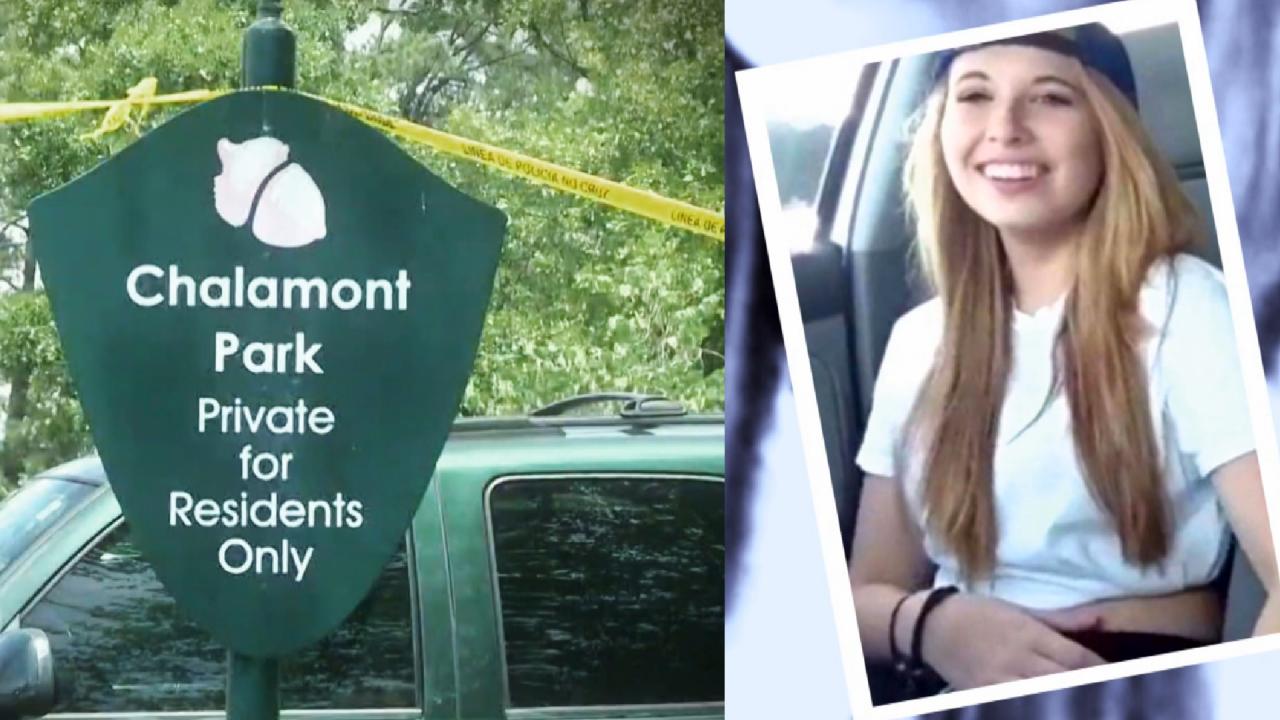 'I Knew Instantly Someone Had Taken Her,' Says Mother Of Teen Wh…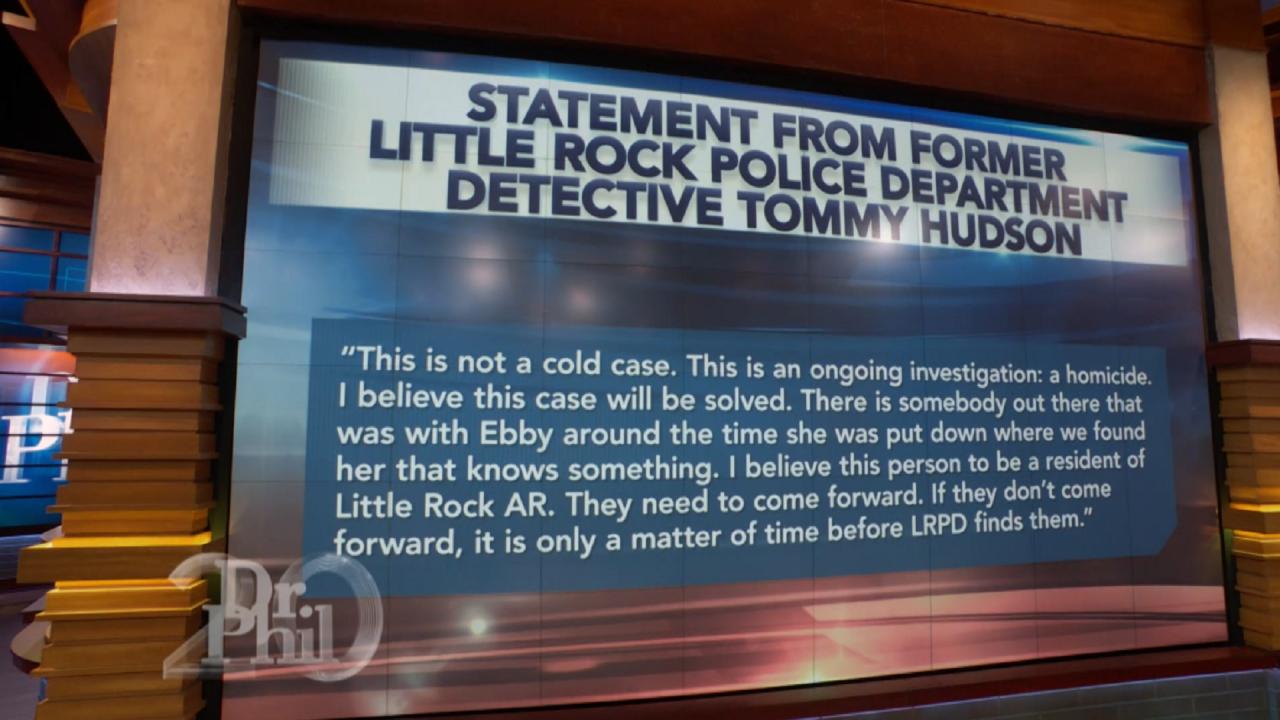 'This Is Not A Cold Case,' Says Retired Detective About Ebby Ste…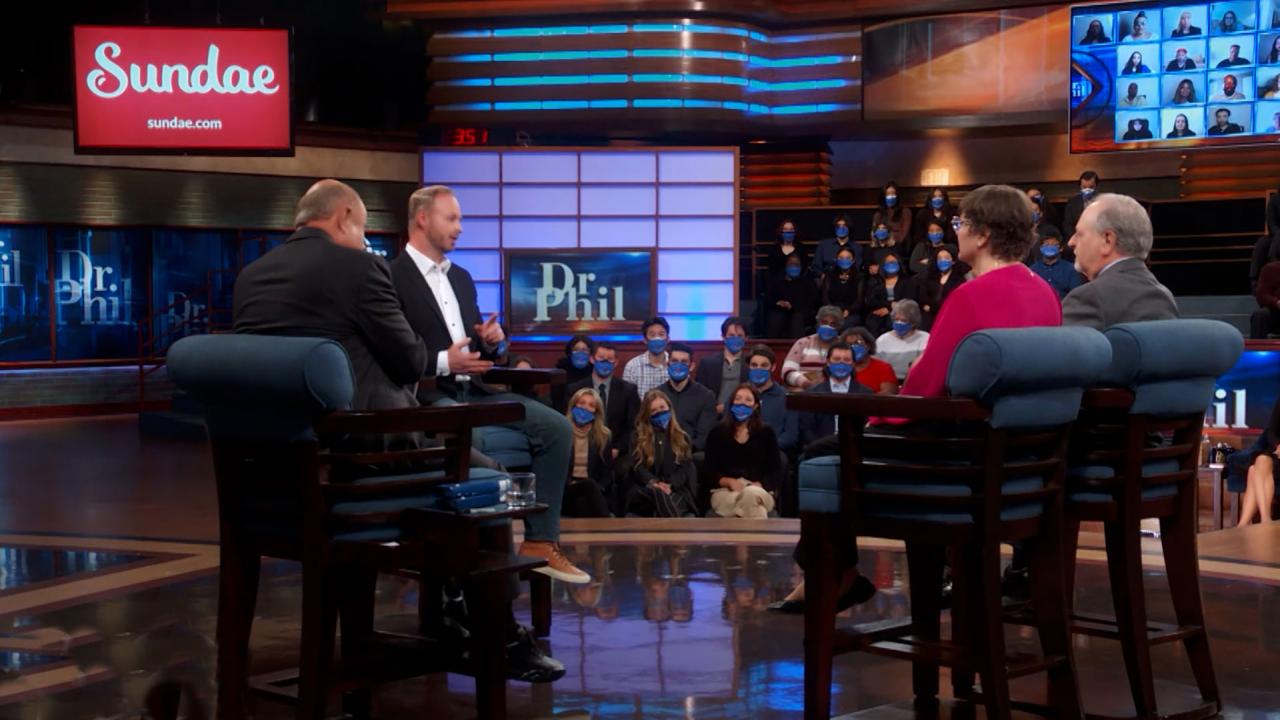 Sundae Helps People Sell Their Home As-Is – No Repairs Or Requir…
J.R. Martinez Opens up to Dr. Phil
War hero-turned-actor J. R. Martinez is known for his role on
All My Children
and winning the Mirrorball Trophy on
Dancing with the Stars
, but he says his road to fame wasn't easy. In his new book,
Full of Heart: My Story of Survival, Strength and Spirit
, the Iraq war veteran recalls the day that changed his life forever. After 10 years and achieving fame, what challenges does he say he continues to face? And, what's standing in the way of him marrying his girlfriend, Diana, the mother of his child? Then, Jasmine, who was shot in the leg in the 2012 Aurora, Colorado movie theater tragedy, talks to Dr. Phil exclusively. She shares what happened that day, and why she feels like a shell of her former self. Jasmine's fiancé, Austin, who proposed two weeks after the shooting, says he thinks it's time she move on — does he grasp the severity of what happened to her?
A Courageous Journey
J. R. Martinez opens up to Dr. Phil about his near-death accident and how he felt when he saw the severity of his injuries.


More than 16 million kids in the United States are at risk for hunger each day. Fortunately, you can help. Visit Feeding America to find your local food bank. And, help Dr. Phil raise enough money for 10 million meals. Donate today!
A Difficult Side to Fame
J.R. says that even after 10 years and 34 surgeries, he's still emotionally affected by what happened, and it's preventing him from taking the next step with Diana, his girlfriend of two years and mother of his child.
"I love Diana, and I love my daughter. It's a perfect picture for anyone to look at, but my issues of trust definitely limit what we can be right now," J.R. says. "Diana is ready to take that next step, which is marriage. Deep down, I want that too. I can't get over that hurdle."
"I come from my mother and a stepfather who have been together for almost 25 years," Diana says. "He was raised by a single mom, not a lot of family around, so he didn't have that same example. I'm a little more family-centric, but I definitely think J.R.'s a little bit more hesitant to get married sooner than later."
J.R. explains why he believes he has a hard time letting down his guard. "When I was recovering at the hospital, when I would go out with my friends, no one ever paid attention to me. But then I started doing interviews and press, and the minute I went out then, everybody was like, 'Oh, we saw you here. We saw you there,'" he shares. "I wasn't good enough to talk to when I was just being myself, but now that you saw me standing next to some basketball player, or now that you saw me on an interview with somebody, now I'm worthy enough to speak to? It really put me in a place where I can't trust anybody."
"It is a process, and you've got to have a strategy for being in this world," Dr. Phil tells J.R. and Diana. "If this is a life y'all want, come up with a plan that you can all be excited about."
Victim of a Movie Theater Masacre
On July 20, 2012, Jasmine was with friends in Aurora, Colorado watching the midnight premiere of
The Dark Knight Rises
, when gunshots rang out, and people began screaming. "I didn't really see anything. It was all so dark and so fast," she recalls, wiping away tears. "My friend went to go down on the floor, and she knocked me down with her. I didn't realize that I had been shot. I went to get up and run, and then all of a sudden, my whole entire body went numb. I was lying in a puddle of myself and my friend's blood. I was thinking that the shooter was going to come up, and realize that I was still alive and kill me."
The bullet entered Jasmine's calf and shattered her tibia. "I've had this hole in my leg. They were not able to get the bullet all the way out — it shattered — so there are still pieces of the bullet inside my leg," she says. "Every day, I picture what I saw and felt inside the theater. It's indescribable. After the shooting, I became a shell of the person who I was once before. It is hard for anybody to understand how I feel."
Two weeks after the shooting, Jasmine's boyfriend, Austin, proposed to her. Jasmine said yes, but she says she's not ready to tie the knot. "I always believed that I would marry Austin, but I did not expect to get married at age 19," Jasmine says. "I am concerned about marriage, because Austin and I argue every time we see each other."
"Jasmine will bring back our arguments to the shooting, all the time," Austin says. "I truly didn't believe that it was going to last this long, almost a year. We're still battling physical injuries, let alone emotional, mental injuries. I do wish that Jasmine could just move on from this and get back to being her old self."
"Sometimes, I'm paranoid, and I'm living in fear," Jasmine admits. "Austin does need to learn to deal with who I am now, because I can't just, at the snap of my fingers, go back to who I was before."