Pregnant in Handcuffs: Shopping Outrage or Innocent Mistake?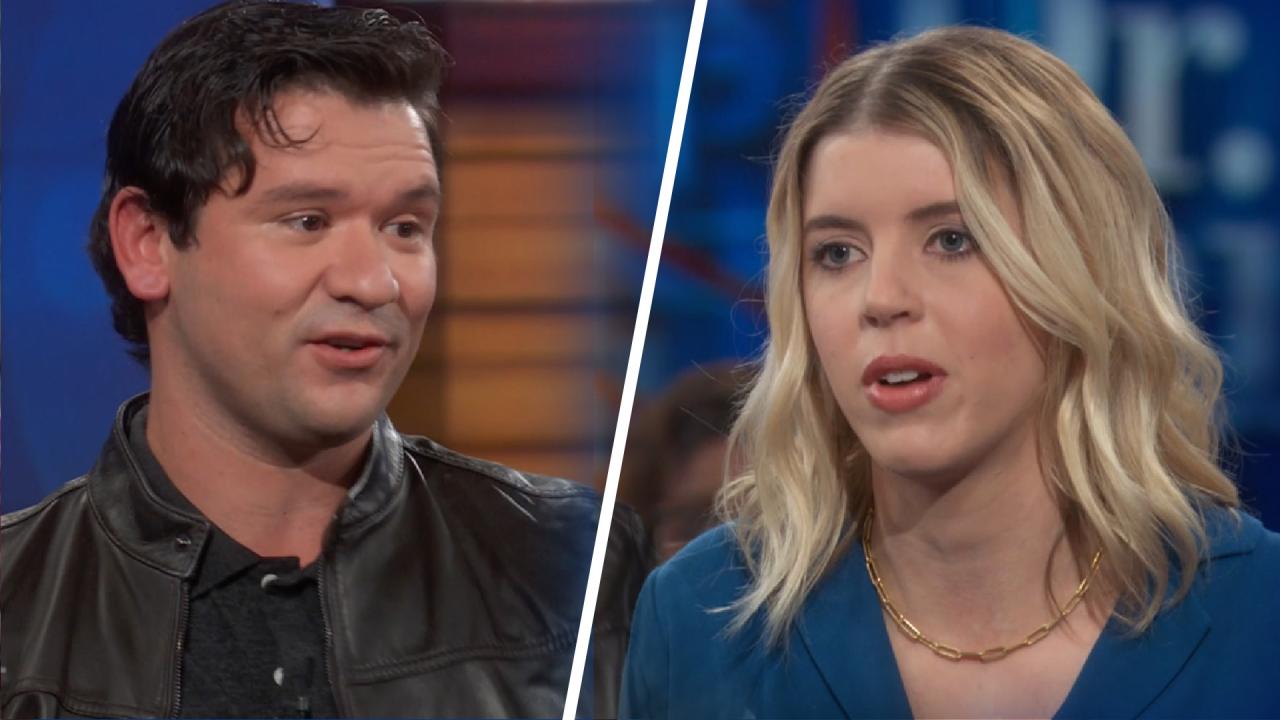 'I Just Want To Pay My Bills,' Says Restaurant Worker Who Suppor…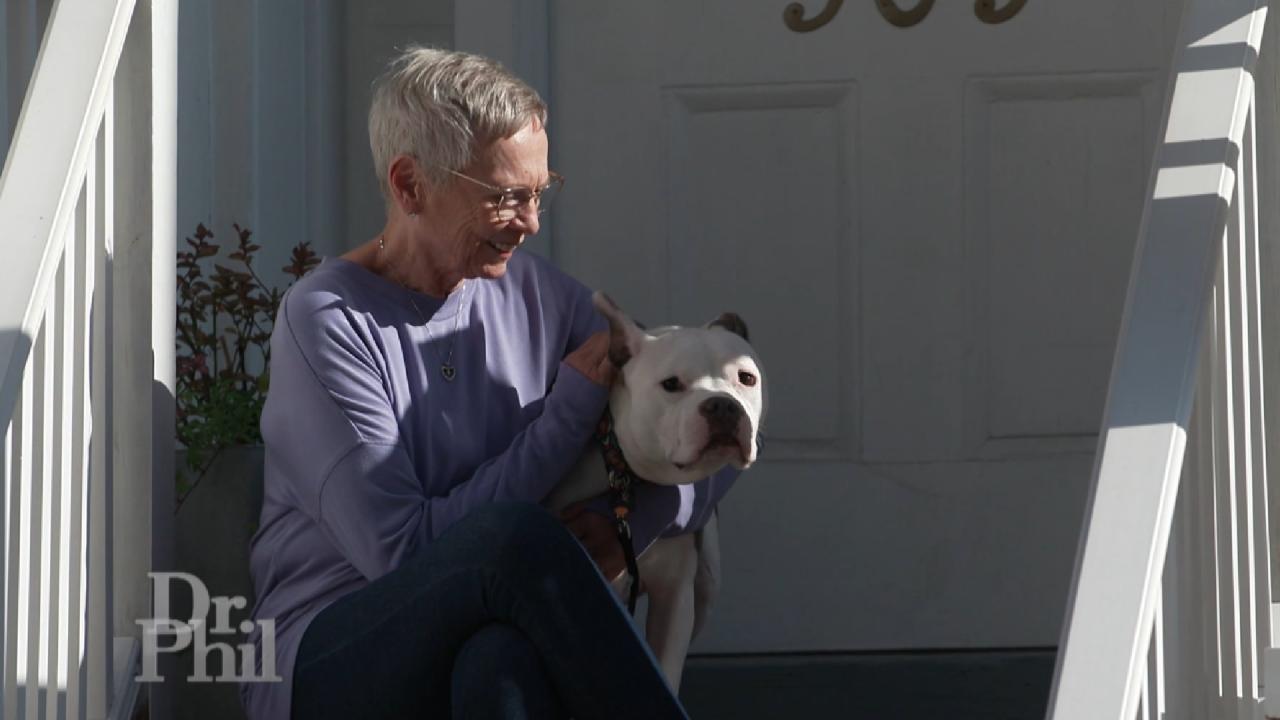 Sell Your Home As-is And Without The Stress – Call Sundae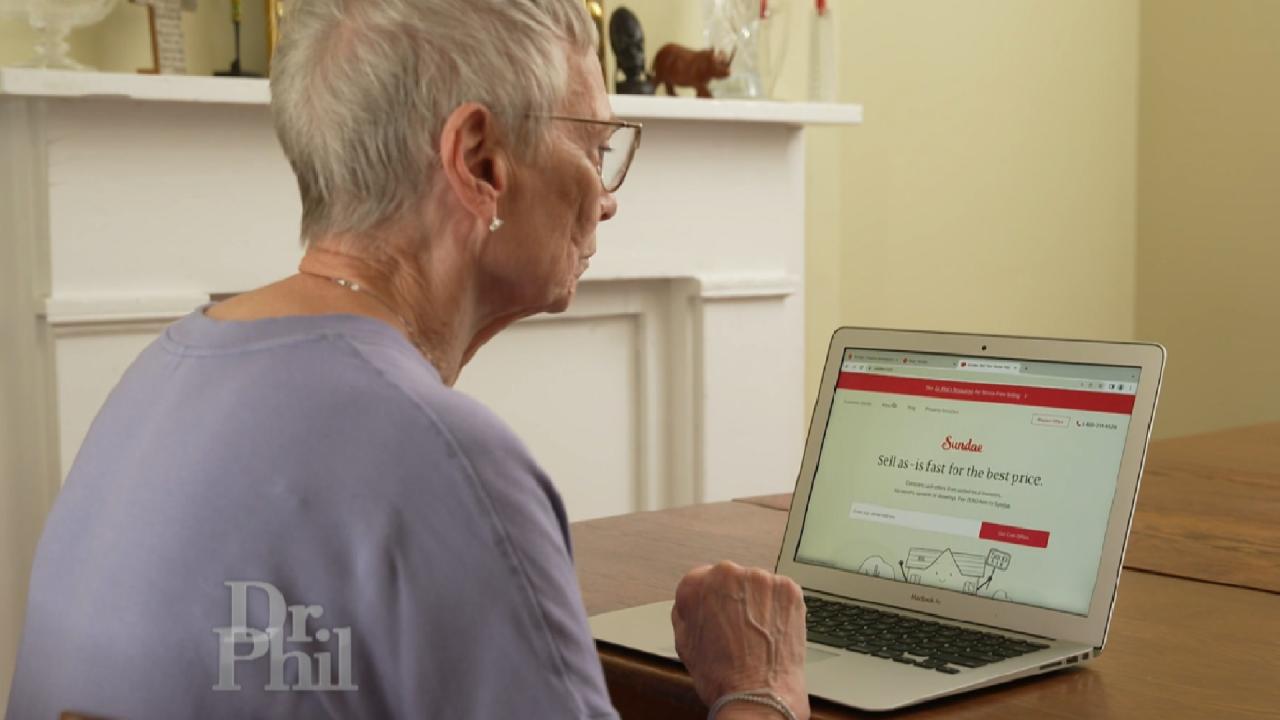 Sell Your Home With Sundae: No Repairs, No Fees or Commission to…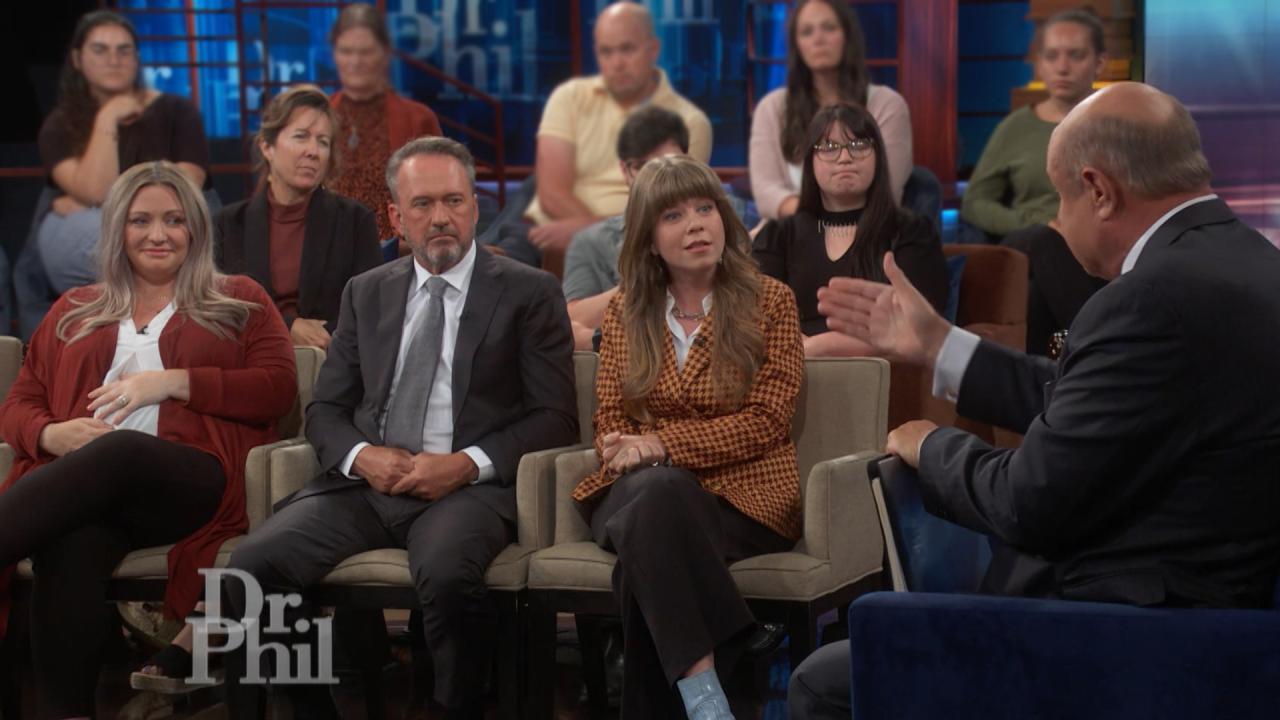 Procreation Debate: Is it Smart to Have Children?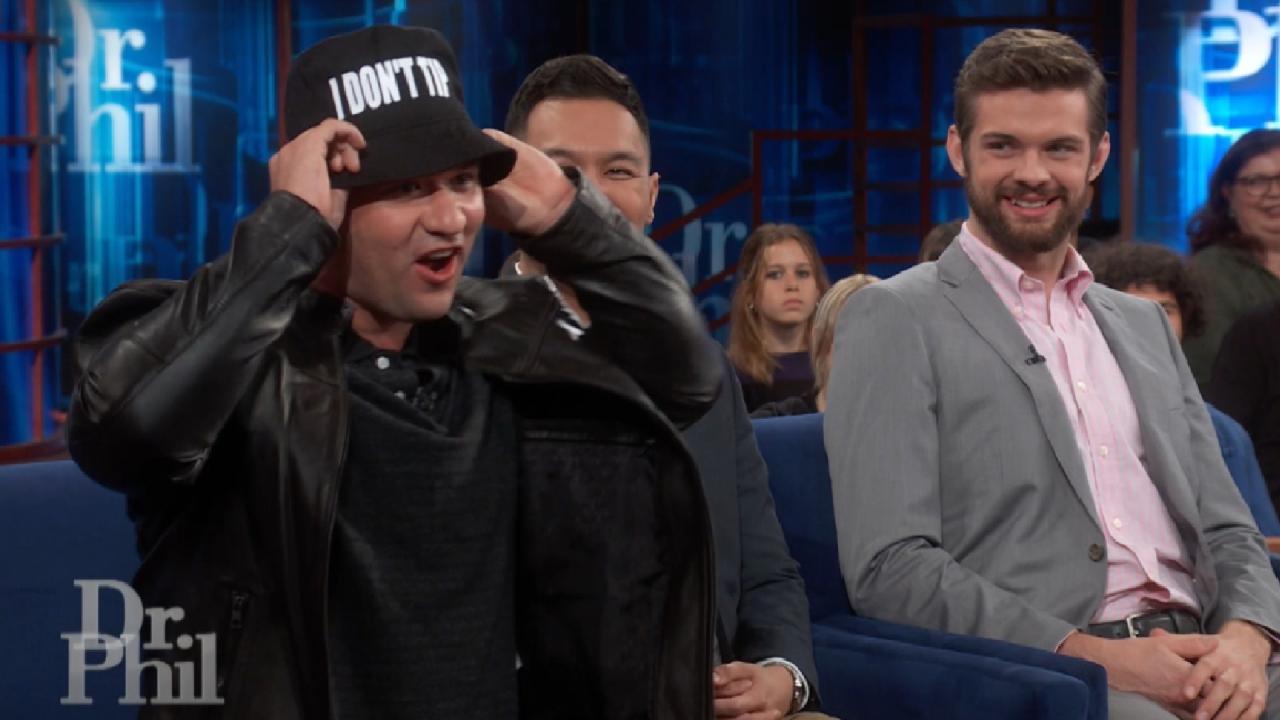 Tipped Off! Is the Customer Always Right?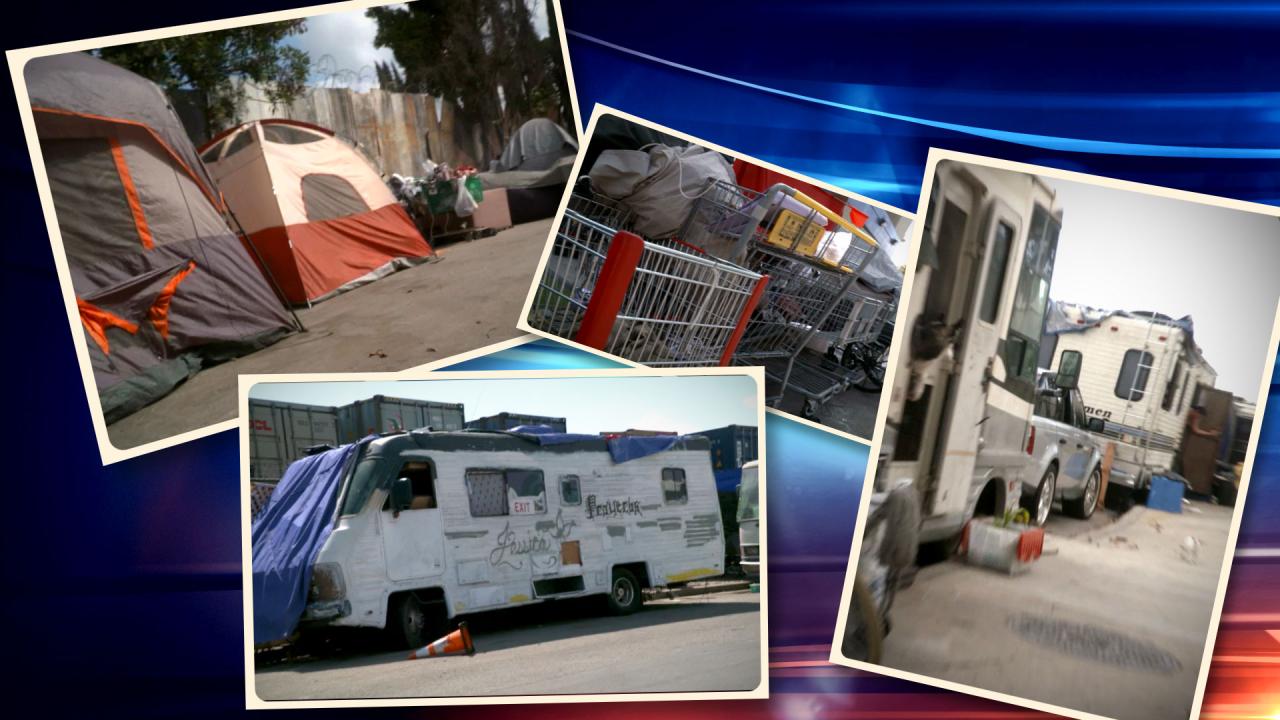 What The Homeless Crisis Looks Like In California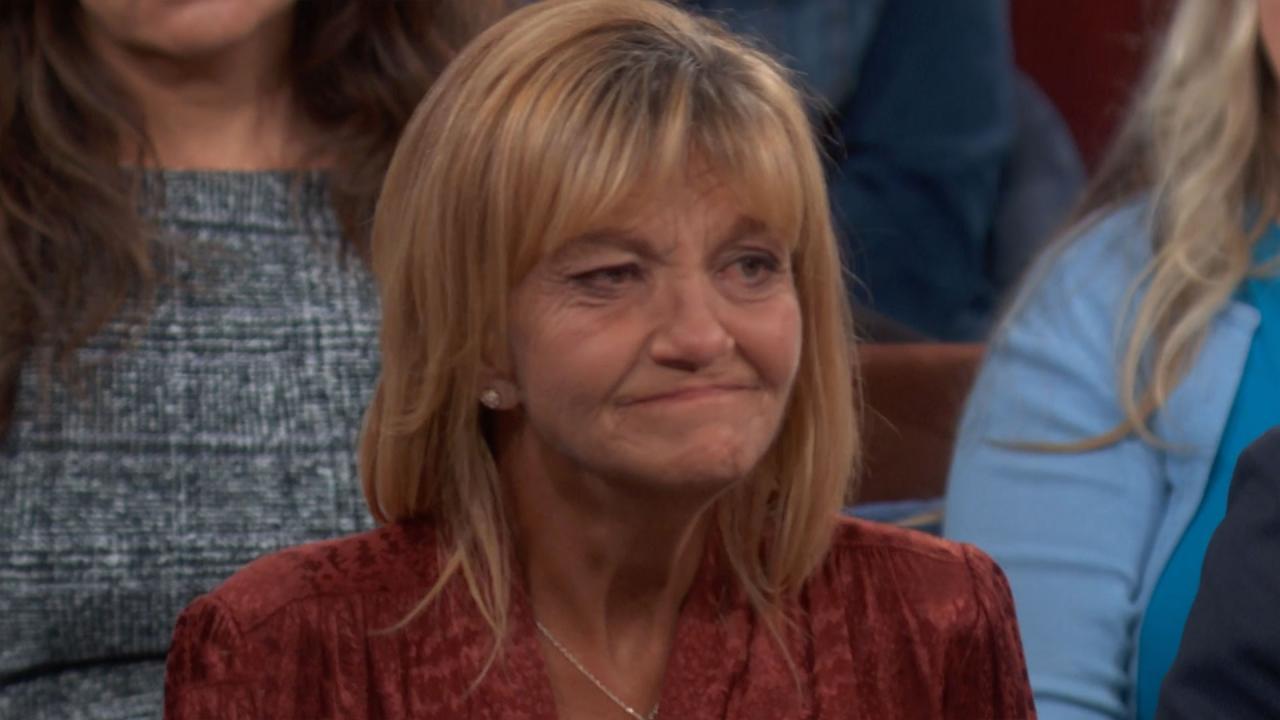 Woman Who Used To Live In Homeless Encampment Shares How She Fou…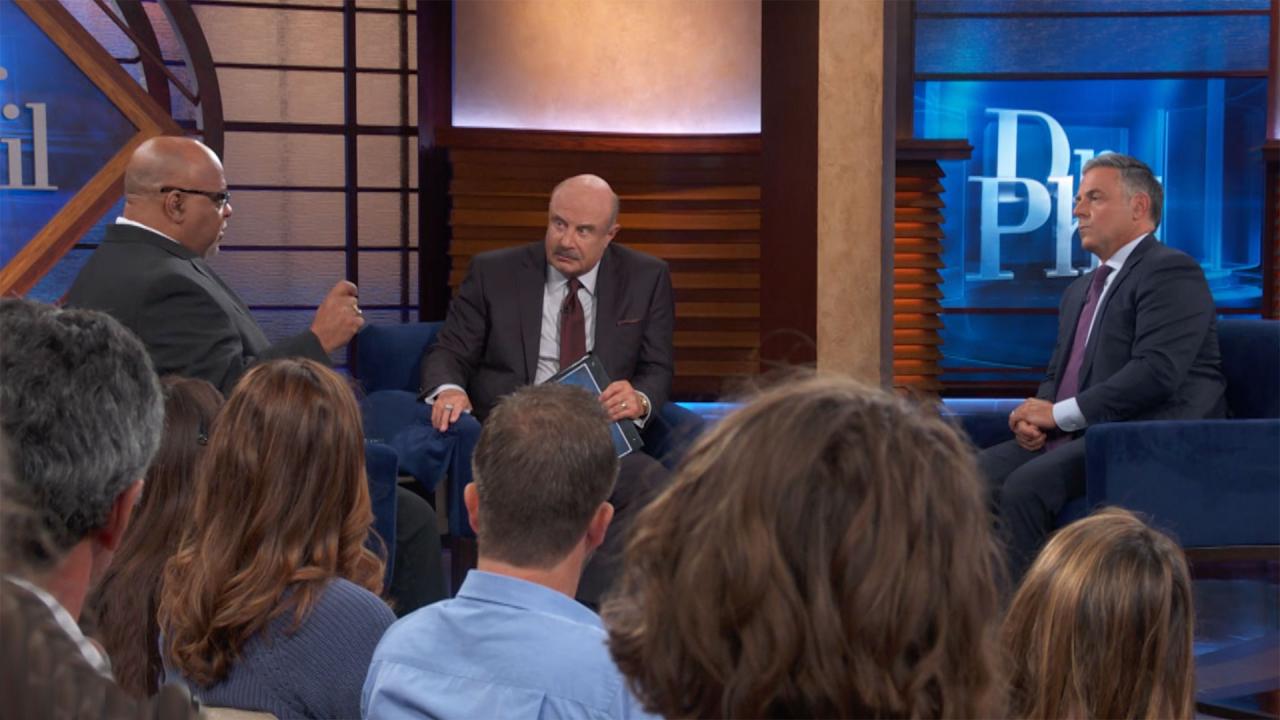 What Can Be Done To Help The Homeless?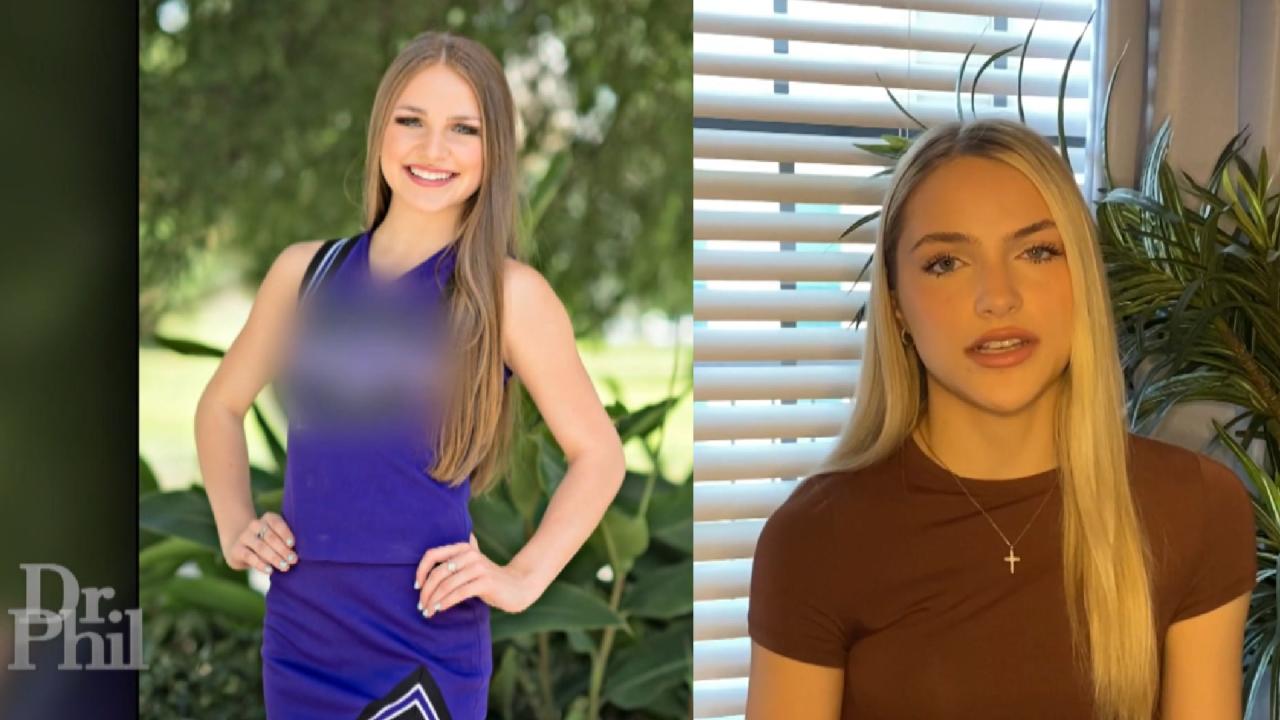 'At The Time, Attempting To Take My Life Felt Like The Smartest …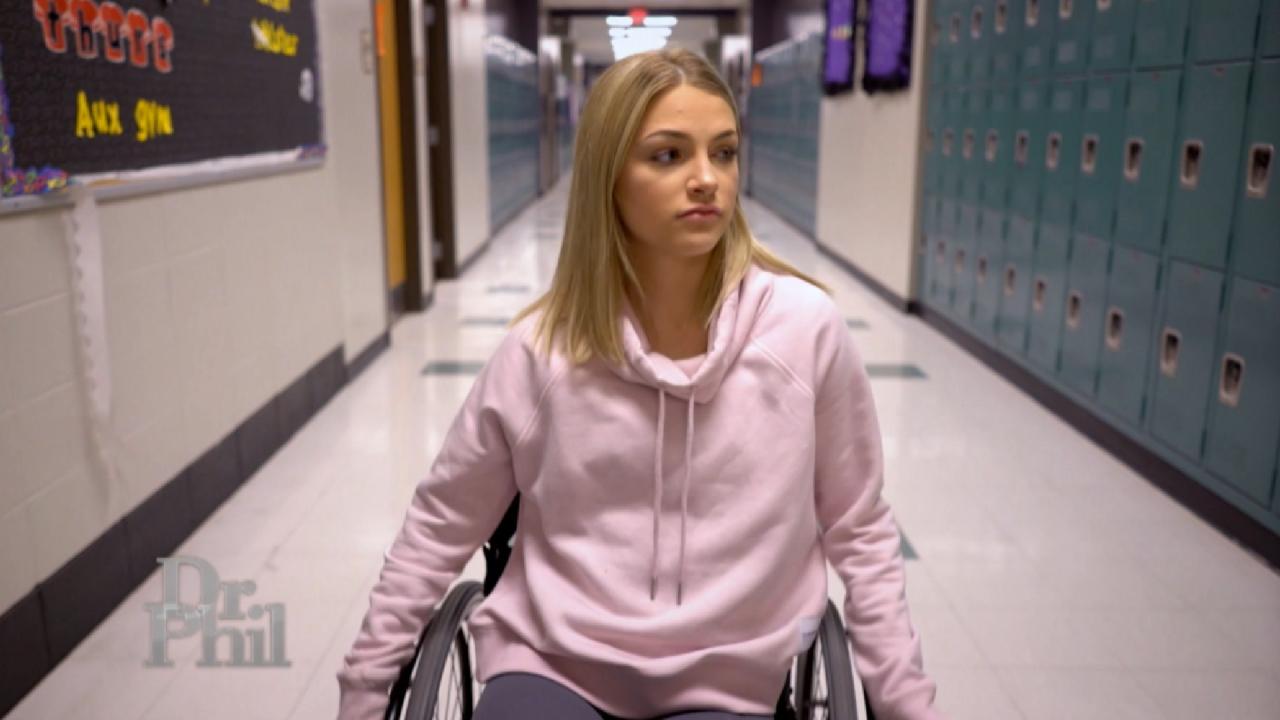 'Maybe My Pain And Suffering Can Help Someone Else,' Says Woman …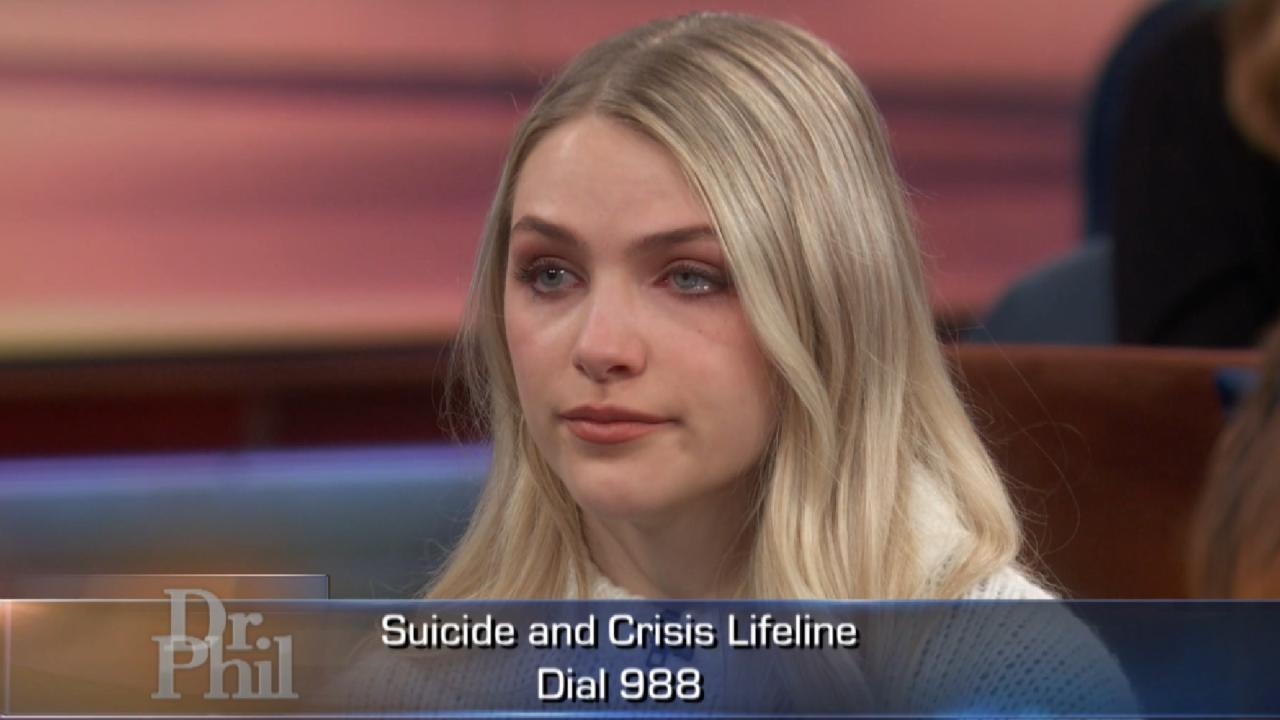 Woman Who Tried To Kill Herself As A Teen Says She Had 'Instant …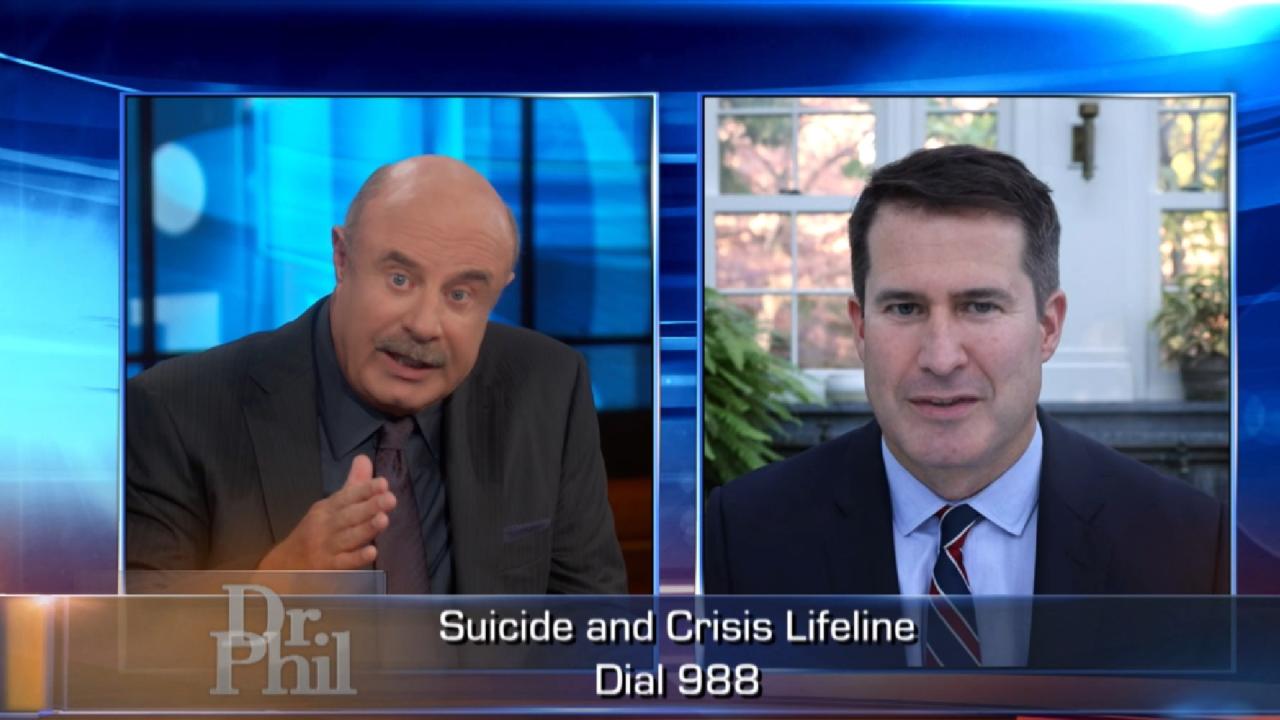 9-8-8 National Suicide And Crisis Lifeline: 'Remarkable How Well…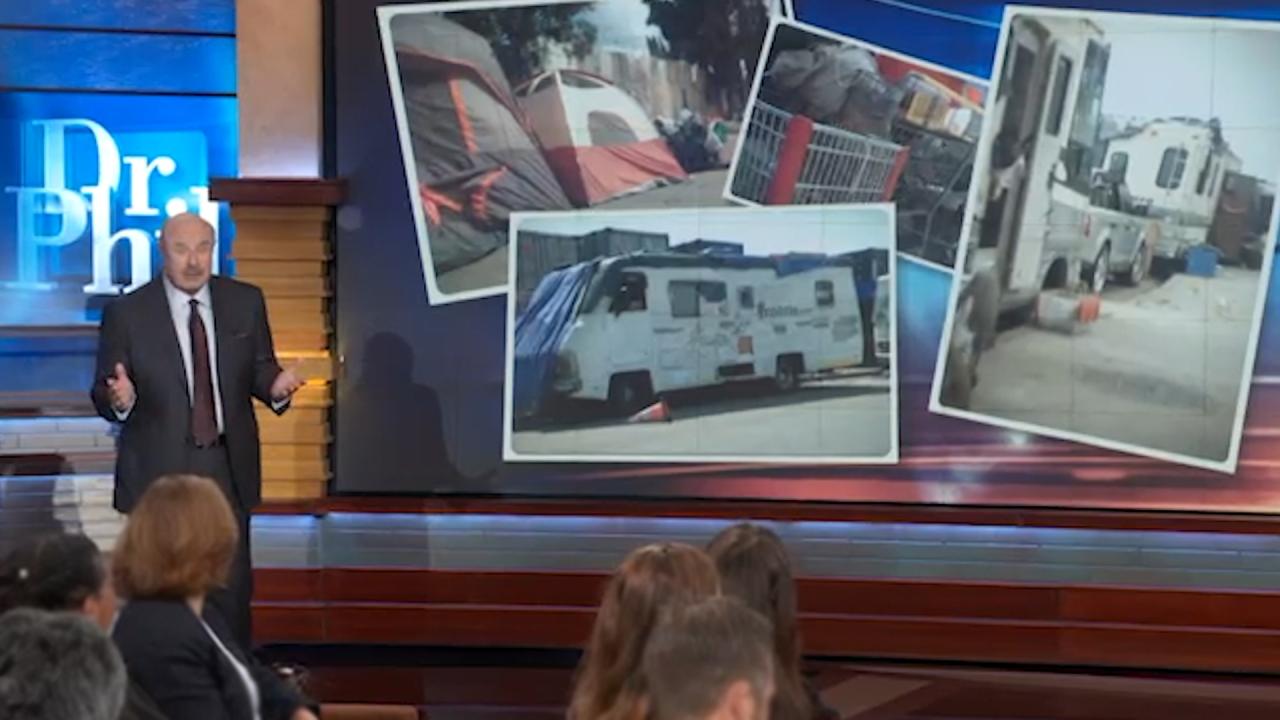 Homeless Encampment Bans: Sweep or Stay?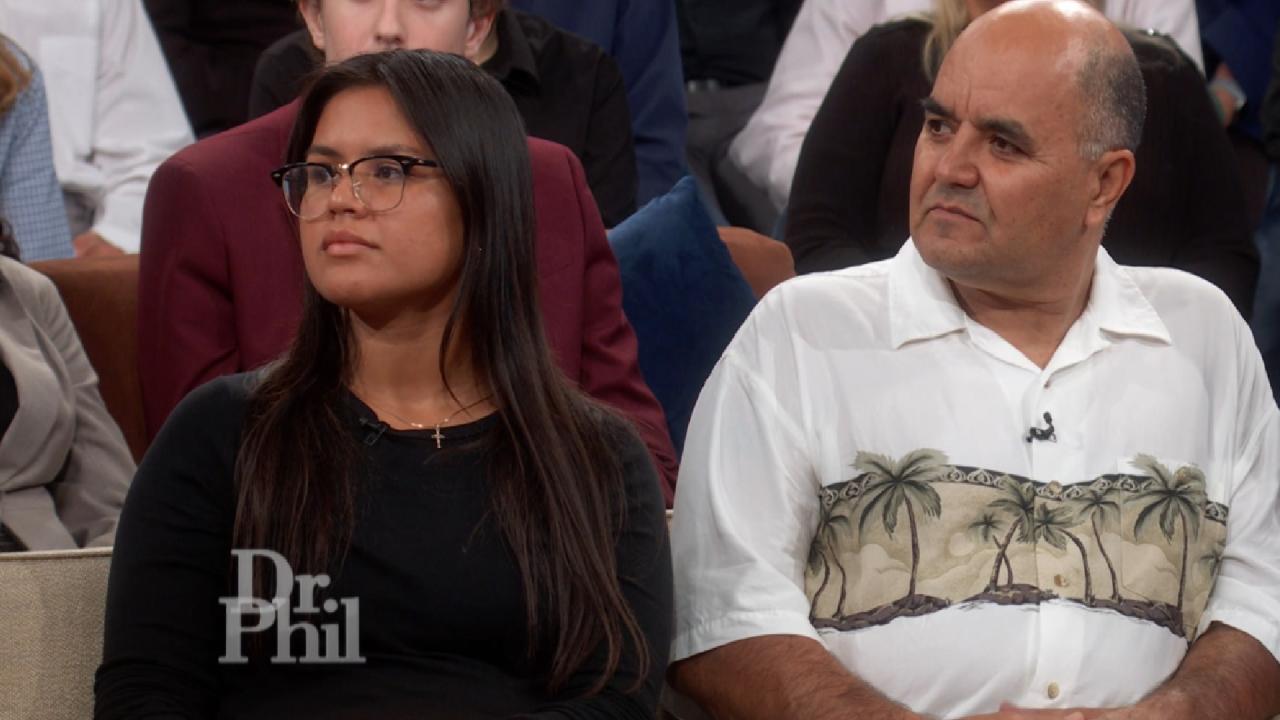 Teen With Anxiety Says Discussing Mental Health Issues Was 'Tabo…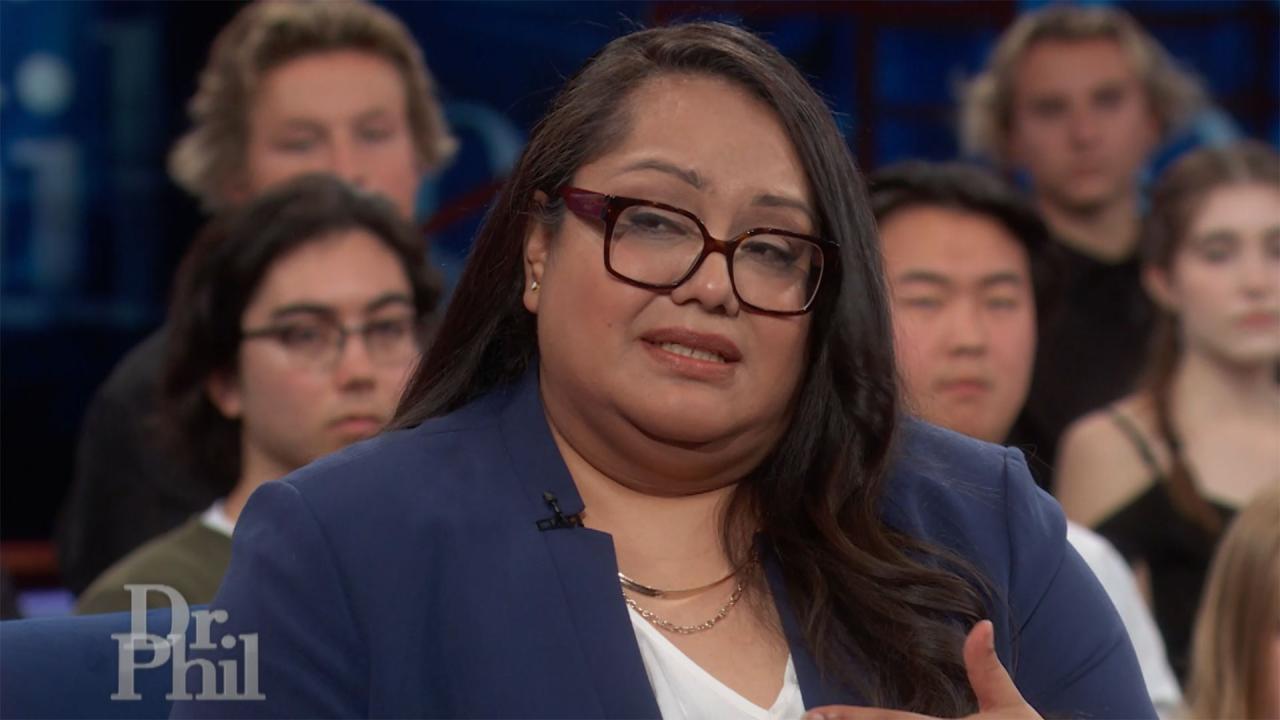 Sexual Assault Survivor Says She Contemplated Death By Suicide A…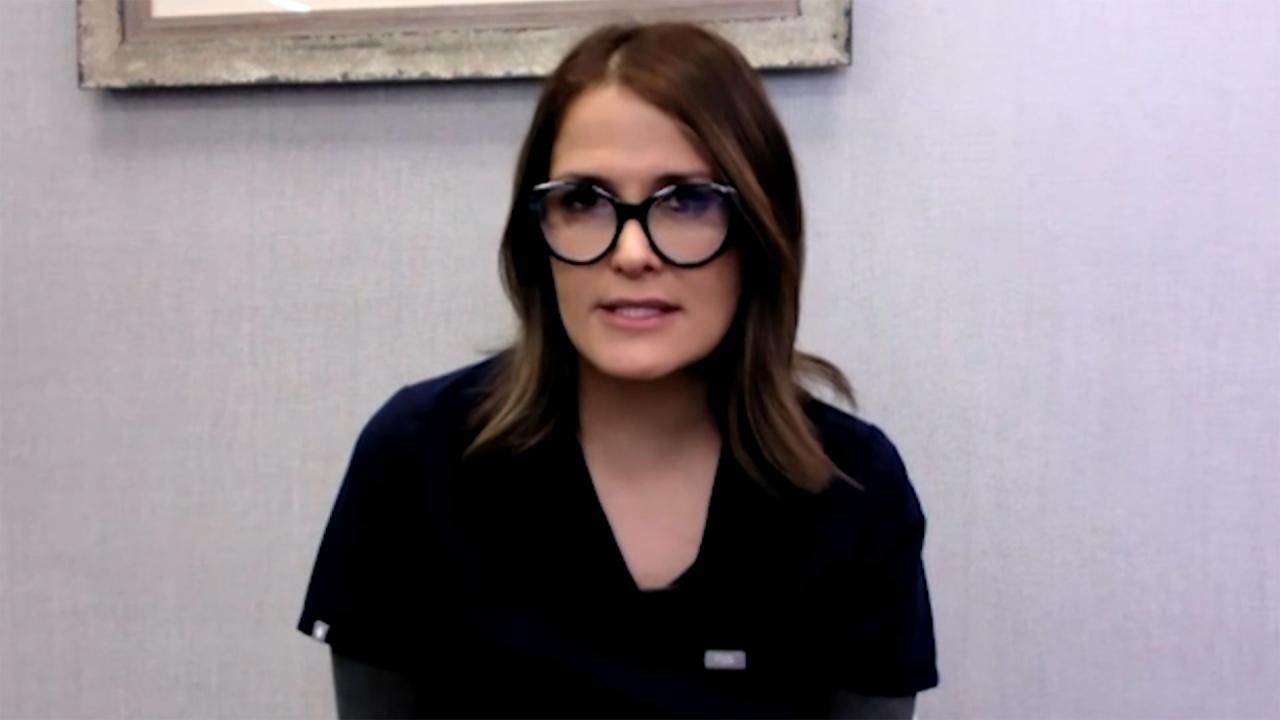 OB-GYN Shares What To Expect During A Gynecological Exam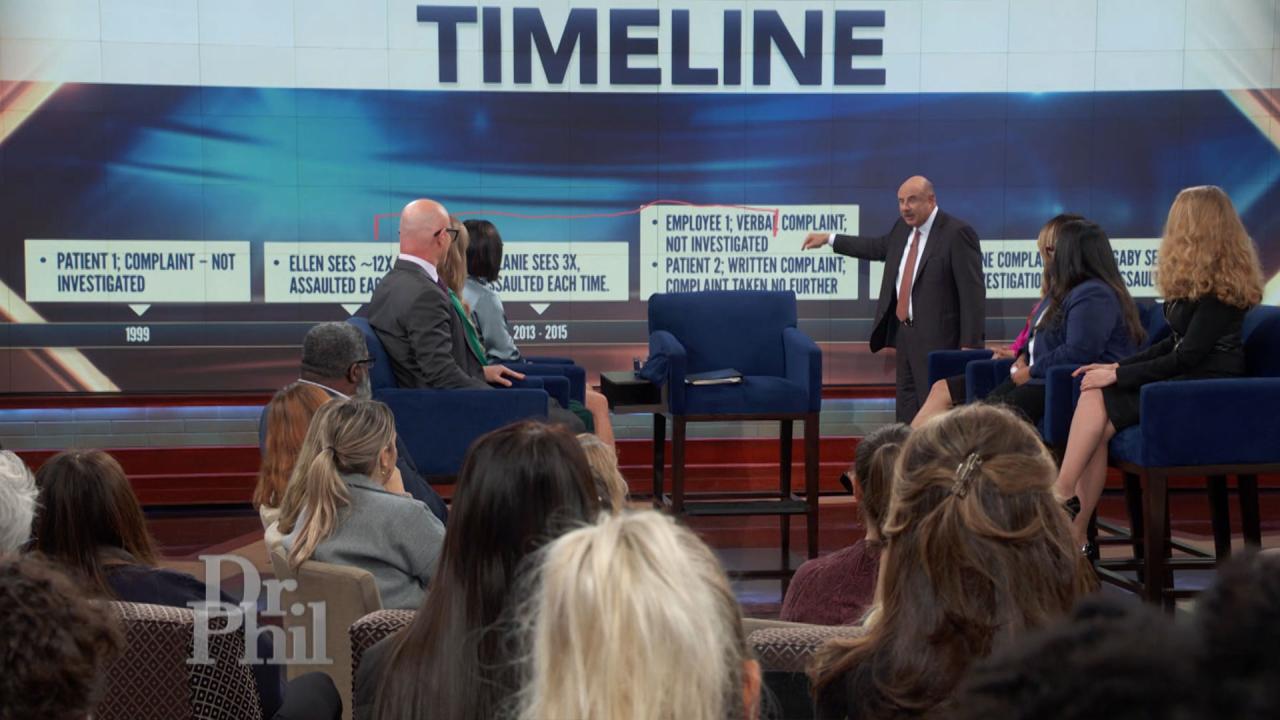 Sexual Assault Survivors Claim UCLA Knew Of Complaints Against D…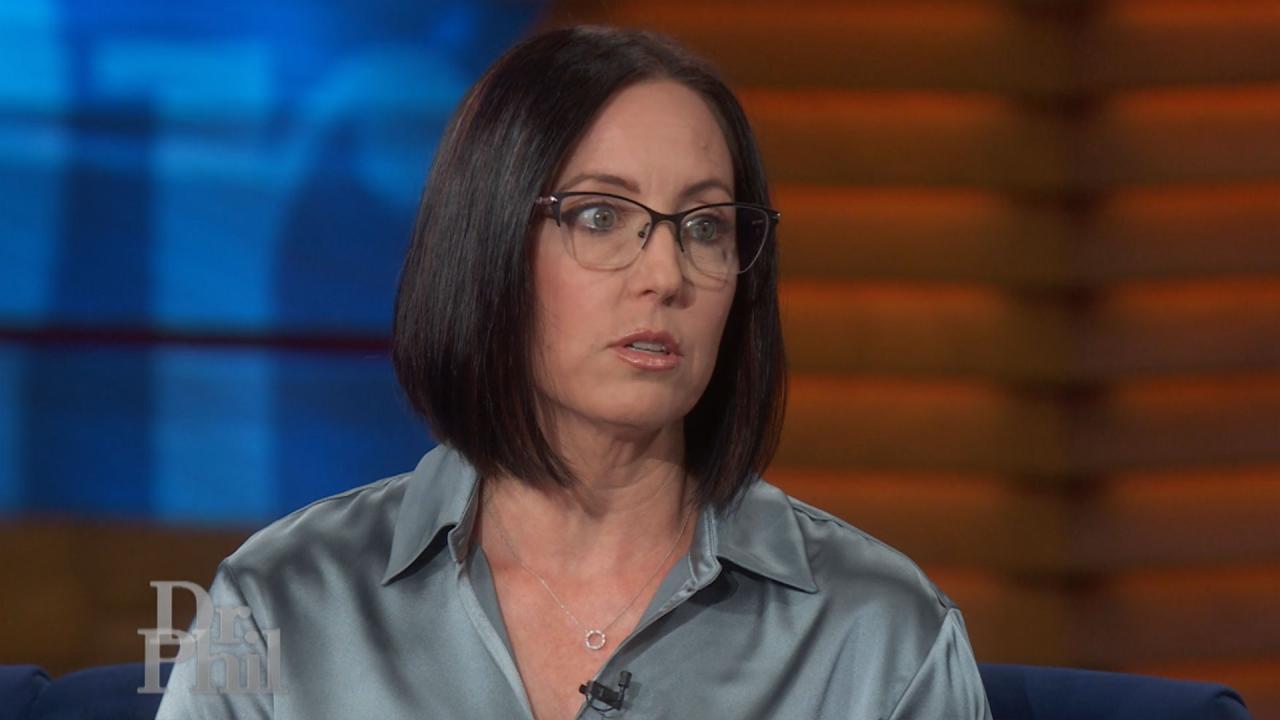 Sexual Assault Survivor Shares Her Story About Being Assaulted B…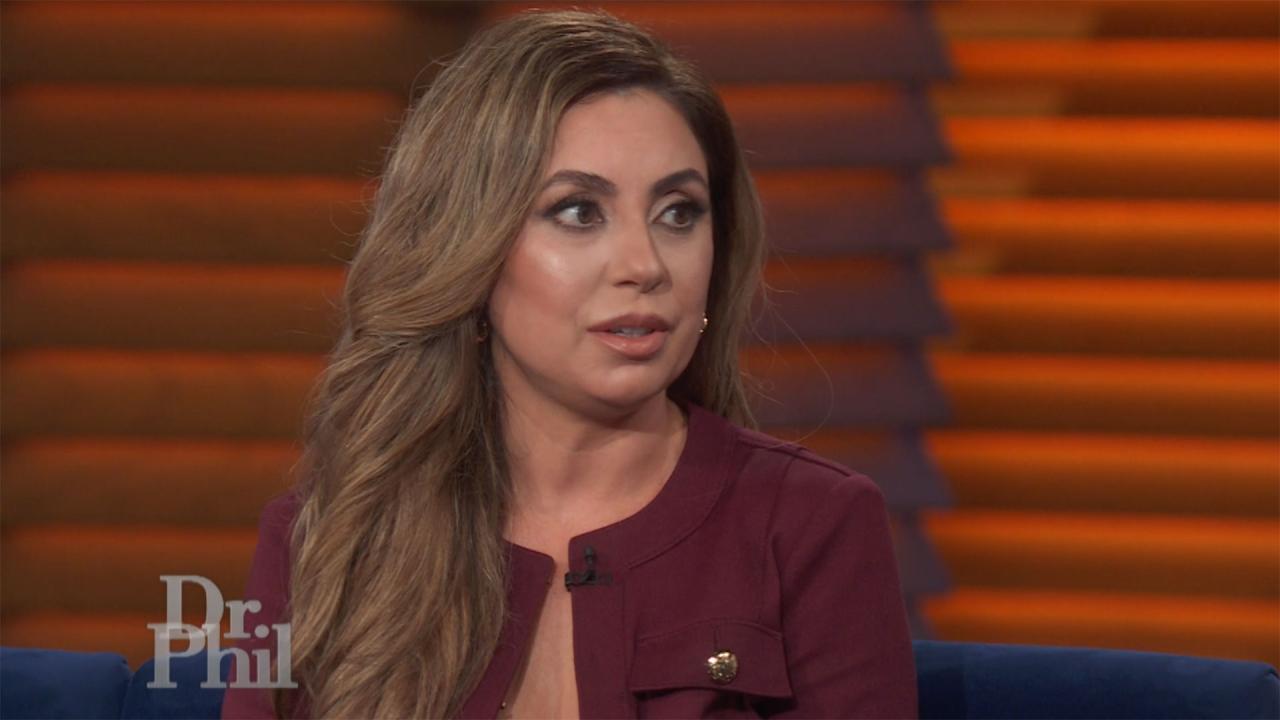 Woman Says She Was Hacked And Intimate Photos And Videos, And He…
Pregnant in Handcuffs: Shopping Outrage or Innocent Mistake?
Twenty-two-year-old Kayla made headlines after she claimed that four undercover officers detained her outside a high-end department store in New York City and questioned her about a $2,500 handbag purchase. Was she targeted because of the color of her skin, or was it just a misunderstanding? Then, former child star Cherie Johnson and her actor boyfriend, Dennis White, say their romantic getaway to South Carolina turned into a nightmare when they were allegedly harassed and handcuffed by a police officer while taking pictures of a cotton field. Hear their story — and why they say the officer went too far. And, 28-year-old former minor league baseball player Robbie Tolan says his dreams of making the major leagues, like his father, Bobby Tolan, were ruined five years ago, after he was shot in the chest by a police officer who approached him in his parents' driveway. Robbie — who still has a bullet lodged in his liver — believes he was racially profiled and says he will continue to fight for justice, despite losing two court battles against the police department. Why does Robbie say he was targeted? Plus, hear from experts on both sides of the debate: Is racial profiling a necessary safety measure?
More than 16 million kids in the United States are at risk for hunger each day. Fortunately, you can help. Visit Feeding America to find your local food bank. And, help Dr. Phil raise enough money for 10 million meals. Donate today!
Handbag to Handcuffs
Kayla, 22, says she felt embarrassed and humiliated when she was stopped by four undercover officers outside Barneys New York earlier this year and questioned about her $2,500 handbag purchase. "I felt like a criminal," she says. "That had to have been the most embarrassing, low point in my life."
"You two believe, clearly, that this was racial profiling, correct?" Dr. Phil asks both women. "Absolutely," Wendy responds, and Kayla agrees.
Dr. Phil introduces Mychal Massie, former National Chairman of the Conservative Black Think Tank and author of
Random Rants
, who says he does not believe that racial profiling exists in this day and age. "At the mere suggestion, hint or possibility that someone has been detained or looked at based on race or color of skin, triggers a series of events that no business owner, no police department, in their right mind, wants to go through," he says.
Retired LAPD sergeant Cheryl Dorsey disagrees. "I appreciate this gentleman's perspective, but what he has not been is a police officer," she says. "I can tell you, without a doubt, that officers routinely stop people and manufacture [probable cause] to fit the circumstance." She says she believes that is what happened in Kayla's situation. "I'm not talking about something I've heard; I'm talking about something that I've been a witness to and a victim of, as a police officer and as a black woman," she adds.
Barney's Statement
Mark Lee, CEO of Barneys New York, has released the following statement regarding Kayla's case and a separate incident involving 19-year-old Trayon Christian, who claimed that Barneys' staffers racially profiled him:
No one, and I mean no individual, should go through the unacceptable experiences described by Trayon Christian and Kayla Phillips in recent media reports, and we offer our deepest sympathies to both of them. Barneys New York has zero tolerance for any form of discrimination, and we are committed to treating everyone who comes into our stores with respect and dignity.

Our preliminary investigation has concluded that in both of these instances, no one from Barneys New York raised any issue with these purchases. No one from Barneys brought them to the attention of our internal security, and no one from Barneys reached out to external authorities. Moving forward, there is a broader issue that needs to be addressed, and Barneys New York is committed to be part of the solution.
Actors Handcuffed and Searched: Typical Police Work?
Former
Punky Brewster
star Cherie Johnson and her actor boyfriend, Dennis White, say they were handcuffed and harassed by a police officer during a recent vacation in South Carolina — an incident they classify as racial profiling.
Dennis says Cherie had never seen a cotton field before, so they decided to pull over to the side of the road and take pictures — and soon after, a sheriff's deputy approached them.
The couple recounts the events that unfolded that day. "I said, 'Excuse me, are you doing this because we're black?'"
"He told me I could go back and get back in the car, and that's when everything turned for the worse."
Cherie and Dennis say they received an apology from the governor of South Carolina but not the sheriff's department. "I couldn't even get them to call me back," Cherie says. "My ultimate goal is some kind of sensitivity training in the police department."
Dr. Phil
staff reached out to the Marion County Sheriff's Department several times, but as of taping time, they were unable to provide a statement.
Baseball Player Shot
Former minor league baseball player Robbie Tolan, 28, made headlines five years ago, when he was shot in the chest by an officer who approached him and a friend in his parents' driveway, in an affluent Texas neighborhood. "He just came out of the darkness, with a gun and flashlight drawn, did not announce himself, told us to get on the ground," he says, adding that he and his friend asked the officer why they were being told to do so.
Robbie's mom, Marian, says she and her husband, former major league baseball player Bobby Tolan, heard the commotion from the kitchen. "We were in our pajamas, and then we heard Robbie say, 'What are you talking about? That's my car,'" she says.
Bobby says he went outside to investigate. "When I opened up the door, I was blinded by the flashlight," he recalls. "No one said, 'This is the police.'" He says Robbie told him that the officer accused him of driving a stolen vehicle.
"My dad said, 'No, that has to be a mistake. That's my son. That's his car. This is our house,'" Robbie recalls. He claims that the officer walked his father over, at gunpoint, and searched him — and soon after, his mother became more vocal.
Robbie says a second officer grabbed his mom and "threw her up against the garage door," which he admits angered him. "I was not too happy about seeing my mom treated like that," he says. "I pushed myself up, and turned around and said, 'Get your * hands off my mom.'" He says after that, the officer shot him.
Robbie — who still has a bullet lodged in his liver — believes he was racially profiled and says he will continue to fight for justice, despite losing two court battles against the police department. He says after the officer who shot him was indicted and then acquitted, he was "mad as hell," and adds, "You have several errors in judgment that led to me being shot, and fighting for my life, and people responsible weren't held accountable." He also says that when the officer ran his license plate that night, he typed in one wrong digit, and it came up stolen.
Marian says that the judge who dismissed their civil case also ordered that they pay the officer who shot Robbie. "We had to pay his court fees — almost $7,000," she says.
Extra Content
Cheryl Dorsey
Mychal Massey
Ari David