A Daughter's Dark Memory: Why Doesn't Her Mother Remember?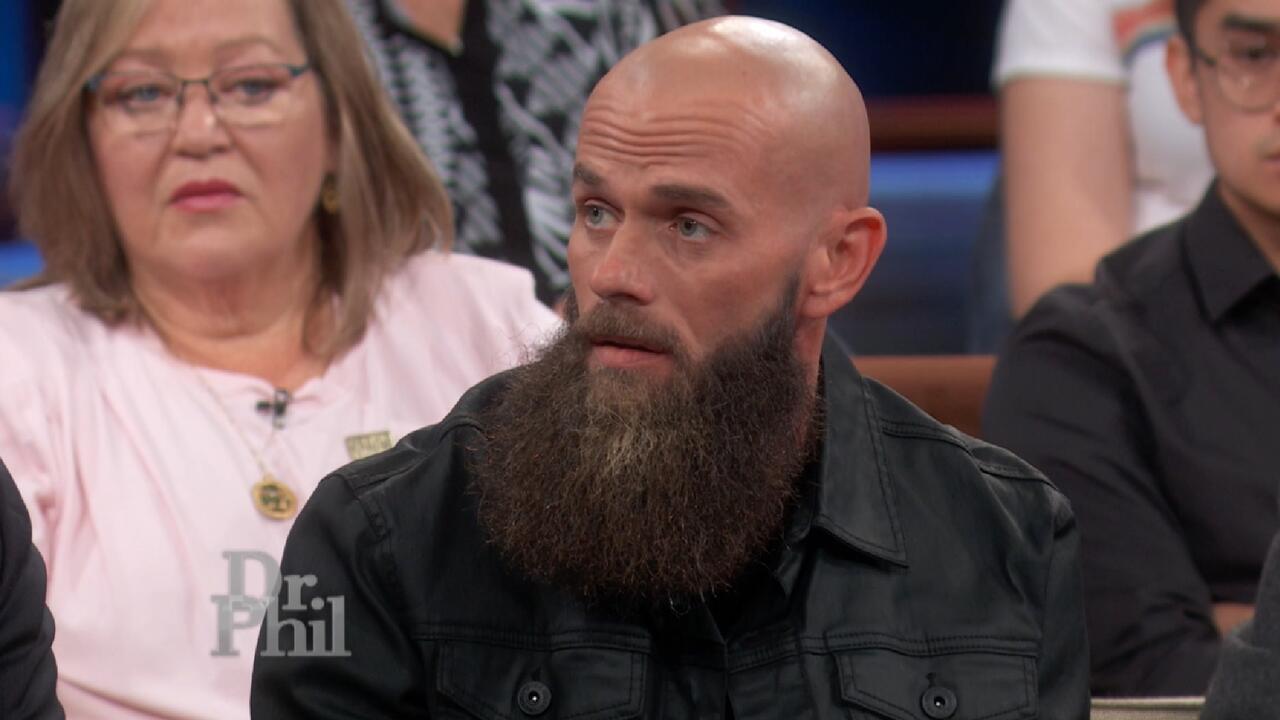 Reformed Drug Dealer Says Fentanyl Crisis Isn't An Epidemic, 'It…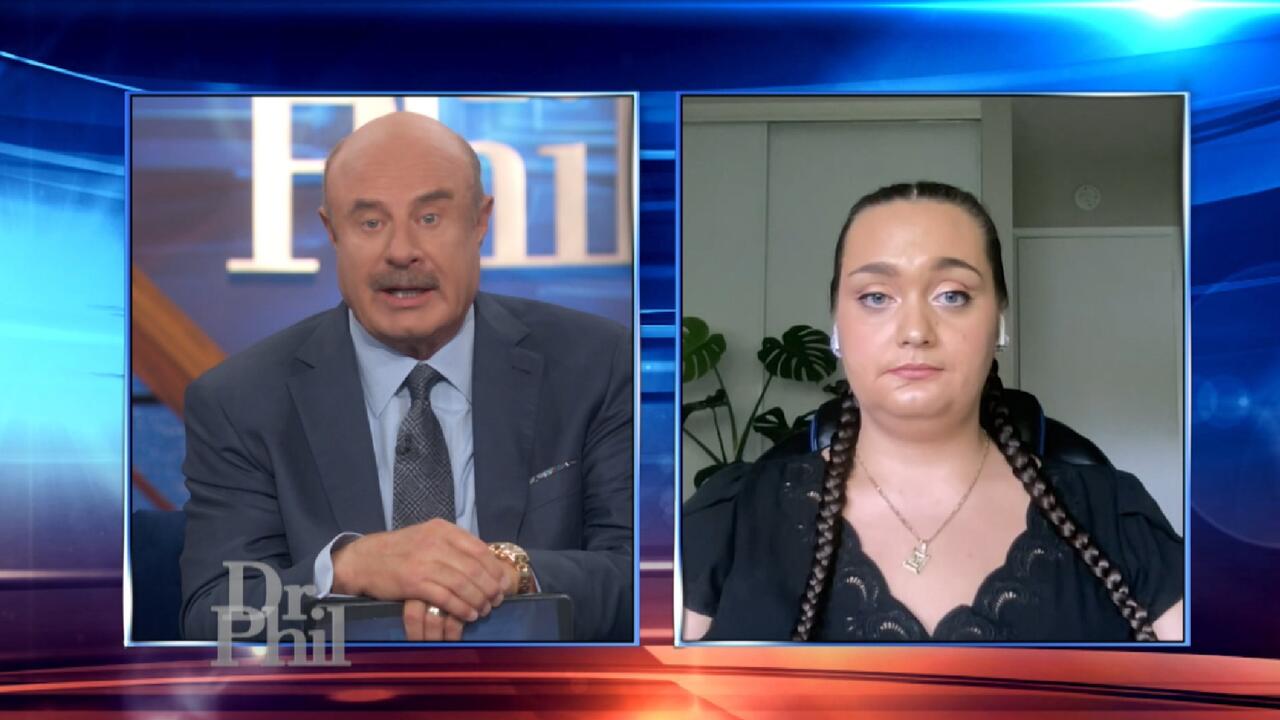 'You Want To Stop, But Your Body Won't Let You,' Says Woman Who …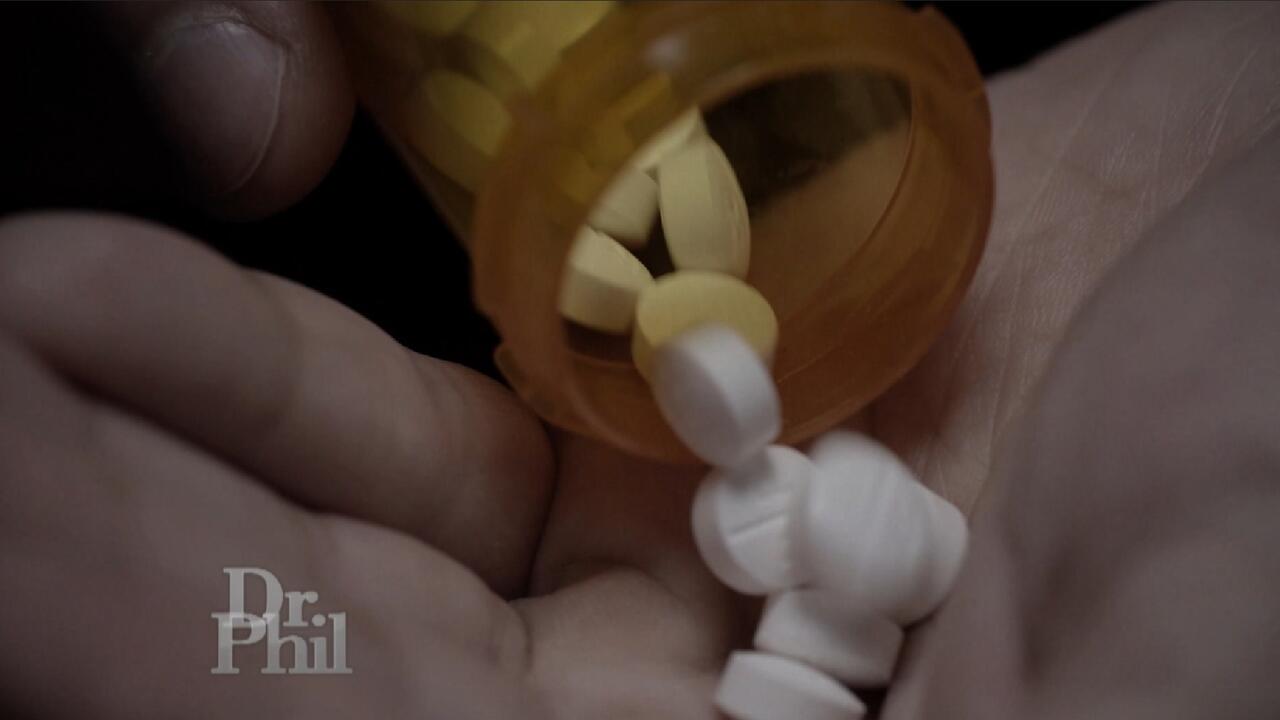 Are 'ISO' And 'Pyro' Replacing Fentanyl As America's Deadliest D…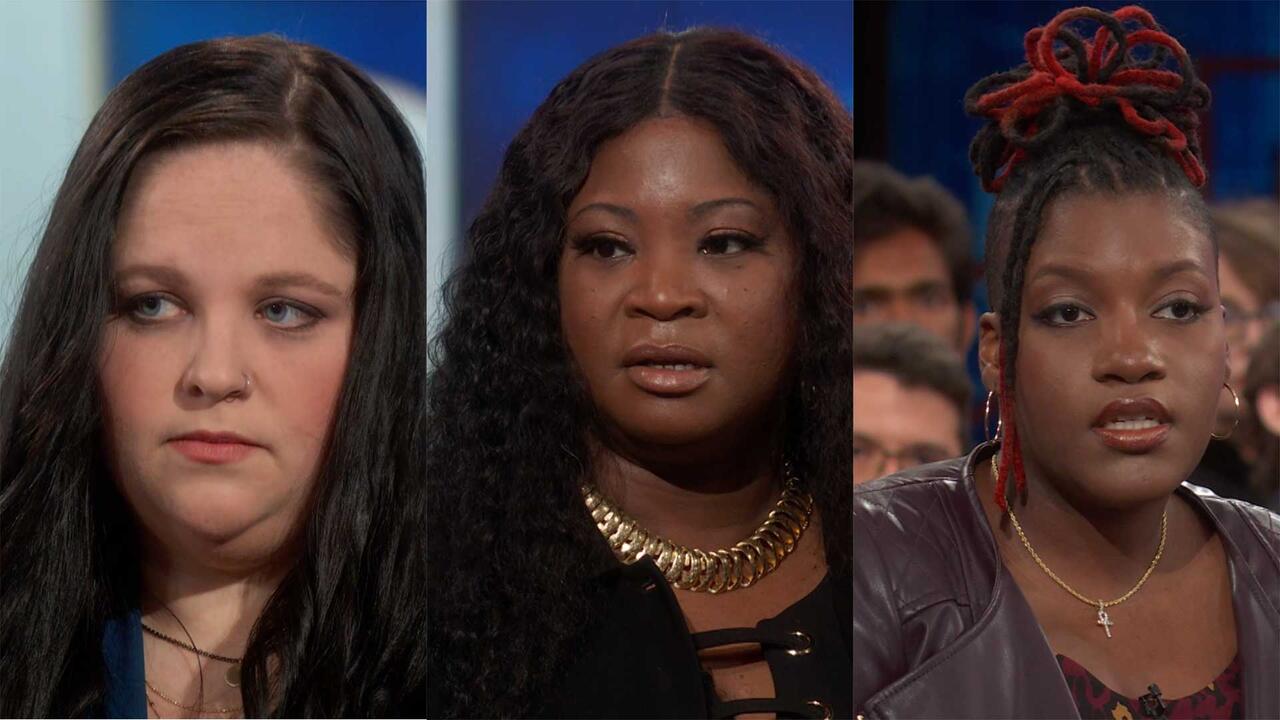 Woman Meets Family Members Of Men Who She Believes Killed Her Fa…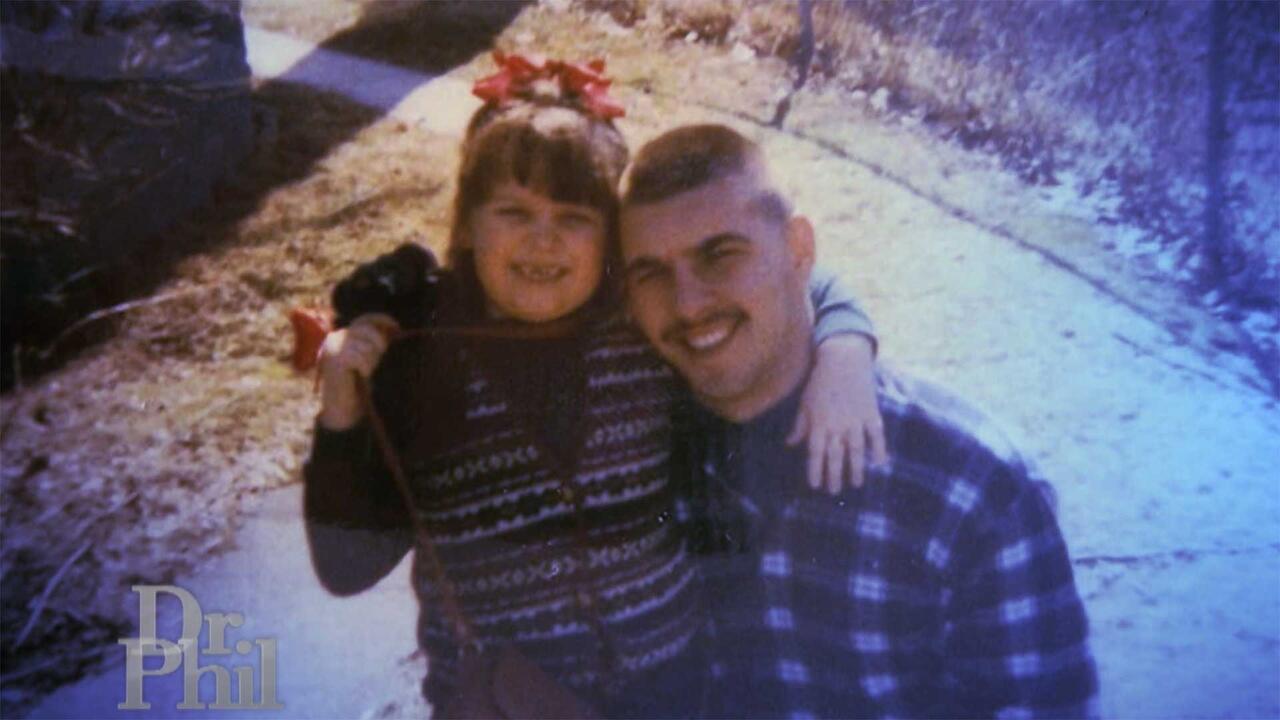 Woman Whose Dad Was Murdered When She Was 8 Says The Right Men A…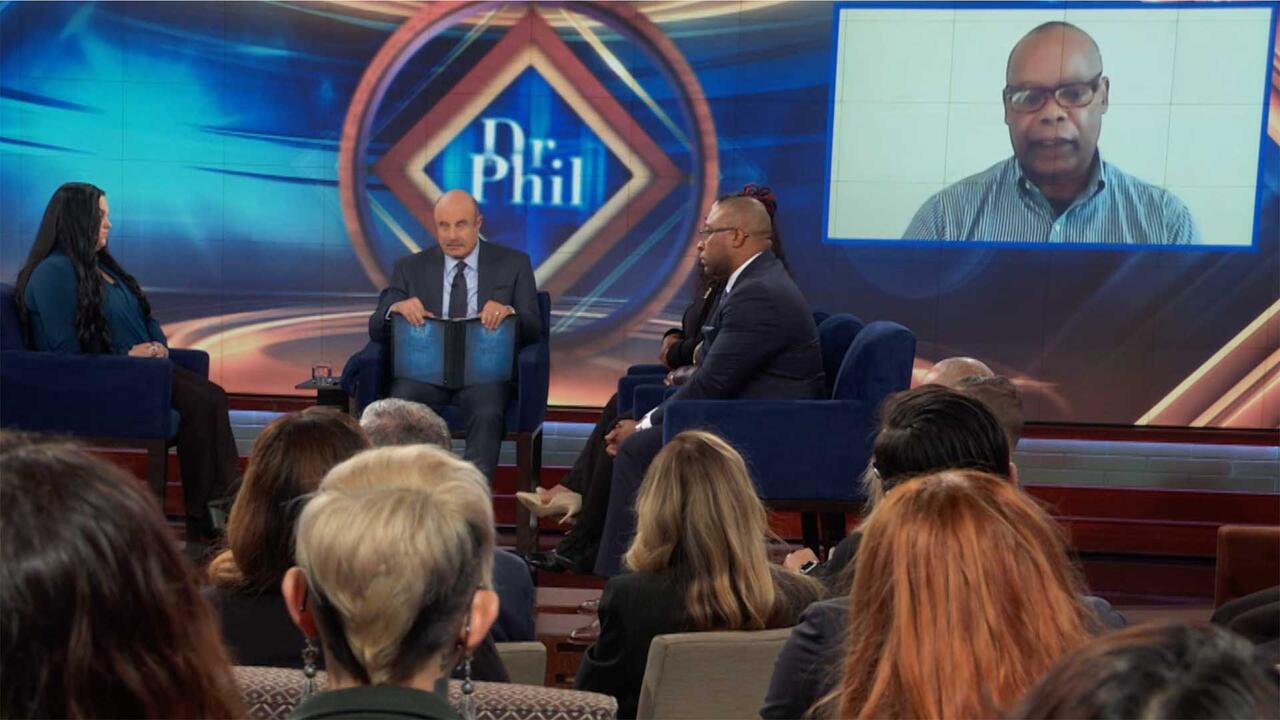 Former Police Chief Says He Believes He Knows Who Killed Officer…
A Daughter's Dark Memory: Why Doesn't Her Mother Remember?
Aubrey says that she was physically and sexually abused by her stepfather from ages 8 to 16 and claims that her mother, Tammy, knew it was happening — but she did nothing to stop it. Tammy insists that she had no idea what her daughter was going through. How can this mother and daughter begin to heal their relationship?
This show contains strong sexual content. Viewer discretion advised.
More than 16 million kids in the United States are at risk for hunger each day. Fortunately, you can help. Visit Feeding America to find your local food bank. And, help Dr. Phil raise enough money for 10 million meals. Donate today!
A Daughter's Pain

Aubrey says that she was 2 years old when her mother got remarried to Michael, who she claims began sexually abusing her when she was about 8 or 9. She claims that her mother, Tammy, saw the abuse happening multiple times but never did anything to stop it. "My mom walked in on him sexually abusing me — I could count the times on both hands," Aubrey says. She adds that when she was in the 7th grade, Michael convinced her mother to have her homeschooled — and says that he abused her almost every day. "I put most of the blame on my mother for not protecting me and stepping up and being a mom," she says.
Aubrey says that she was also physically abused by her stepfather. "I have had chairs thrown at me. I have been thrown into walls, slammed and pushed onto the floor," she claims, adding, "My mom would always see the physical abuse and see me get hurt, but she never stepped in to stop it."
Tammy is adamant that she had no idea what her daughter was going through, despite the allegations she makes about also being abused. "A year after we were married, the violence started," she claims. "One time he choked me out, and I woke up with him giving me mouth-to-mouth." She says that she remembers one time when Michael went after Aubrey, but she stepped in and took the beating instead. "Most of the time, Aubrey's step-dad was wonderful with her," Tammy insists. She continues, "I don't think Aubrey's making anything up. I have a hard time remembering things, and I don't know if it's because of my own abuse that I don't remember."
Tammy did not press charges against Michael for the alleged abuse she claims she suffered. However, Aubrey did press charges, and in February 2013, Michael pleaded no contest to two counts of aggravated indecent assault and two counts of statutory sexual assault. He was sentenced to six to 12 years in prison.
"I just have a lot of rage and anger," Aubrey says onstage. "I feel like I should not have had to go through this."
"I believe what Aubrey says, but I can't remember," Tammy maintains. "I want my relationship back with my daughter," she tells Dr. Phil. "I flew to California after I just had surgery, and I'm putting this all out there for everyone to hear. It's embarrassing, but I want her back."
Aubrey recalls an incident from when she was 2 years old, when she claims that her stepfather, who she says was drunk at the time, grabbed her by the neck and dragged her up the stairs. "She called the cops, but then she still stayed," Aubrey says, indicating Tammy.
"You say, 'OK, I have a drunk man in my home who is abusing my daughter, and I'm calling the cops. But we'll just stay here,'?" Dr. Phil asks Tammy. "What was more important to you than protecting your daughter? She just wants to know what she came in second place to."
"To him killing her or me," Tammy replies, tearfully. "I felt like if we left, he was coming after us."

Red Flags Missed?
"The thing that I hold the biggest grudge against my mom for is that while the sexual abuse was taking place, she worked in a group home for sexually abused girls that were my age," Aubrey says. "My mom definitely knew all the warning signs," she insists. "But when it came to seeing it in her own home, she turned a blind eye."
Tammy says that she was busy working two jobs and going to college at the time and insists that despite her work with sexually abused girls, she never noticed any red flags when it came to Aubrey.
Dr. Phil has some tough questions for Tammy. "Would you have ever left him if Aubrey hadn't done what she did?"
Aubrey also recounts an incident from when she was 9, when she says her stepfather raped her in the living room. "You walked into the living room and said, 'What's going on?' because I was crying," she says to Tammy. "He said, 'Nothing,' and pulled his pants up and sat on the couch." Aubrey continues, "You just said 'OK' and walked to the bathroom. I followed you in, and laid my head on your knees and just started crying. You said, 'Just suck it up.' You told me to suck it up."
"I would never say that," Tammy responds. "Do you think I wouldn't take a freaking bullet for you?" she asks.
"Obviously not," Aubrey says, shaking her head. "Obviously not."
The Polygraph Test
Dr. Phil introduces polygraph expert Jack Trimarco. He explains that, in an effort to help Tammy prove to Aubrey that she didn't know about the ongoing abuse, he asked Jack to administer a polygraph test.
Repairing a Broken Bond

"We asked you to talk to us about Aubrey, and you said she's emotionally exhausting," Dr. Phil says to Tammy. "You said you apologized once in therapy and on two other occasions, but, 'It's just not good enough,'" he continues. "Do you think she needs something from you that she's not getting?"
"I think she wants something that I can't give her," Tammy responds. "I don't know what she wants."
"You're saying, 'I have no recollections of these things, so I can't genuinely and authentically explain to her why I didn't react to something, because I don't remember it happening,'" Dr. Phil says. "You're saying that you were essentially brainwashed and shut down mentally and emotionally during that time."
"Yes," Tammy agrees. "That's fair."
"I just want her to admit that she messed up and apologize for it, and until then, I can't get over it," Aubrey says. "I'm stuck." She tells Tammy, "You apologized for the fact that it happened. You haven't apologized for the fact that you let it happen."
"There comes a time when you have to let the past be the past," Dr. Phil says to Aubrey. "There comes a time when you have to forgive your mother for any and all of her flaws, fallacies and failures." He continues, "Your challenge is to look this woman in the eye — who, like you, was a victim — and say, 'I forgive you.'"
Dr. Phil offers to arrange specialized counseling for both Aubrey and Tammy. "You can't give her what you don't have, and he took something away from you, just like he did from her," Dr. Phil tells Tammy. "You can't be all of her mother without being all of who you are."
Both Aubrey and Tammy accept the help.