"I Fear My Daughter Will Be Kidnapped and Forced into Sex Traffi…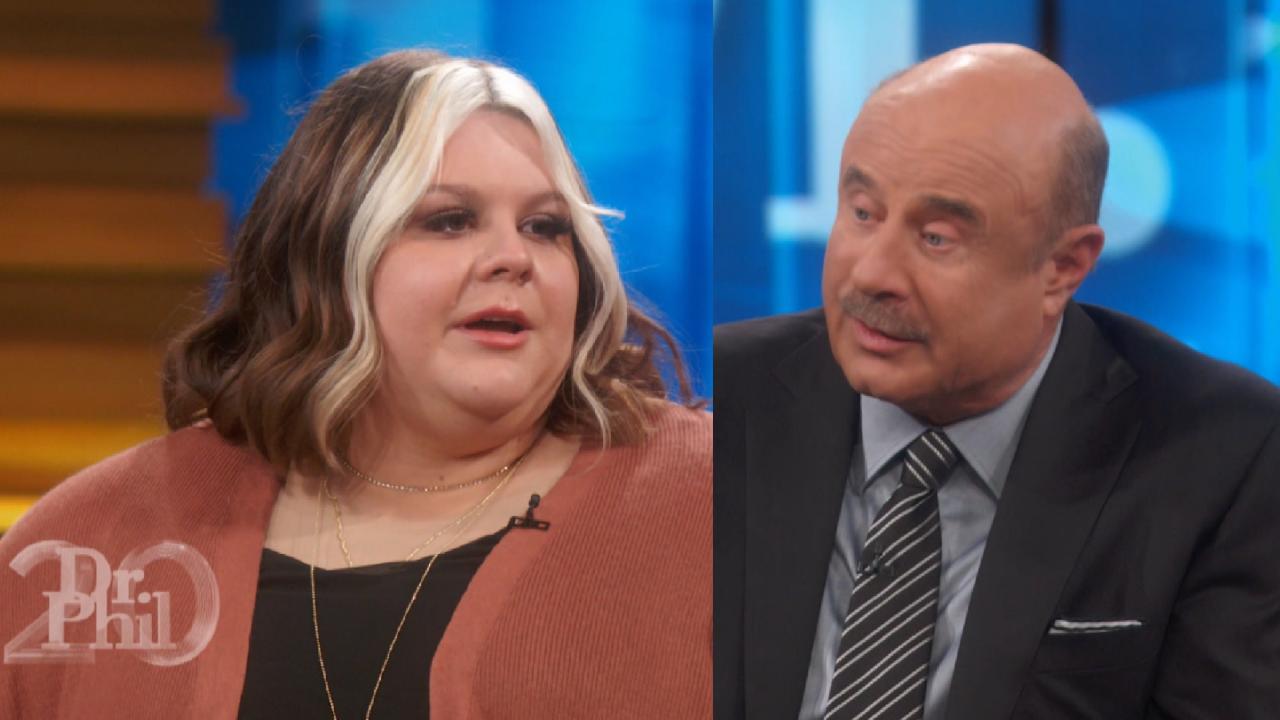 Woman Who Faked Multiple Pregnancies Says Dr. Phil's Words Inspi…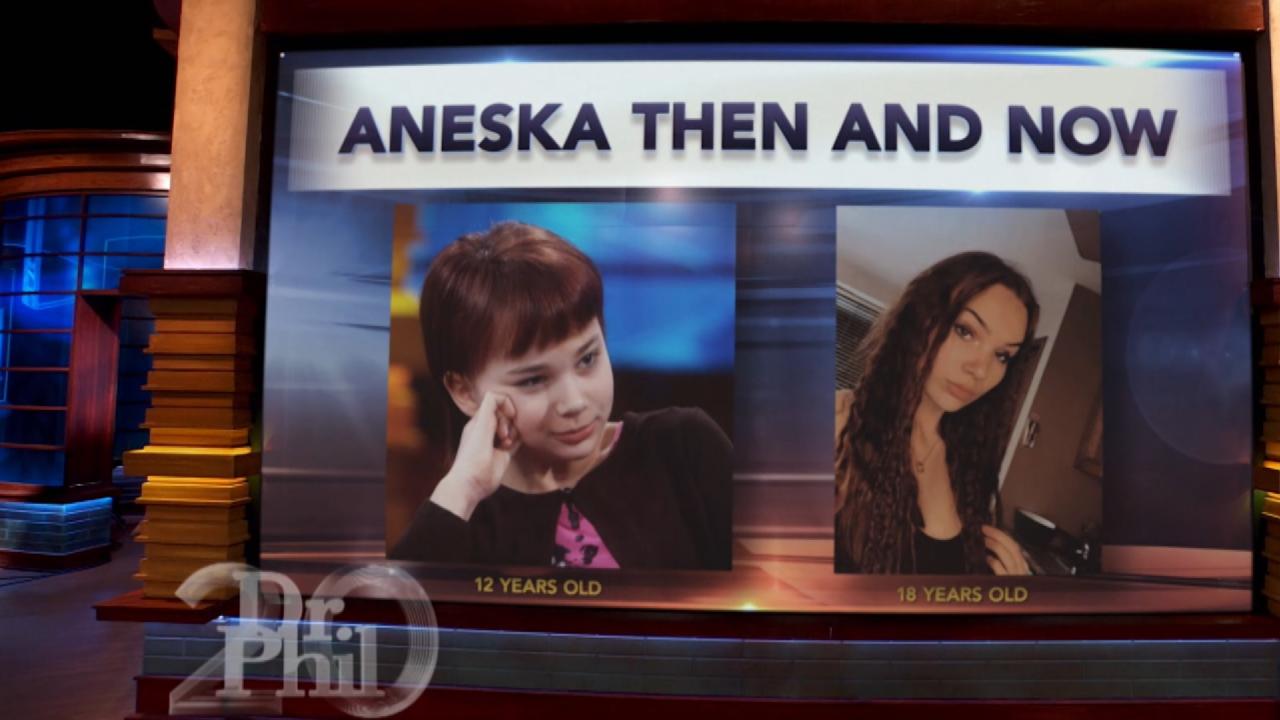 Young Woman Whose Parents Said Was 'Volatile' At 12 Thanks Dr. P…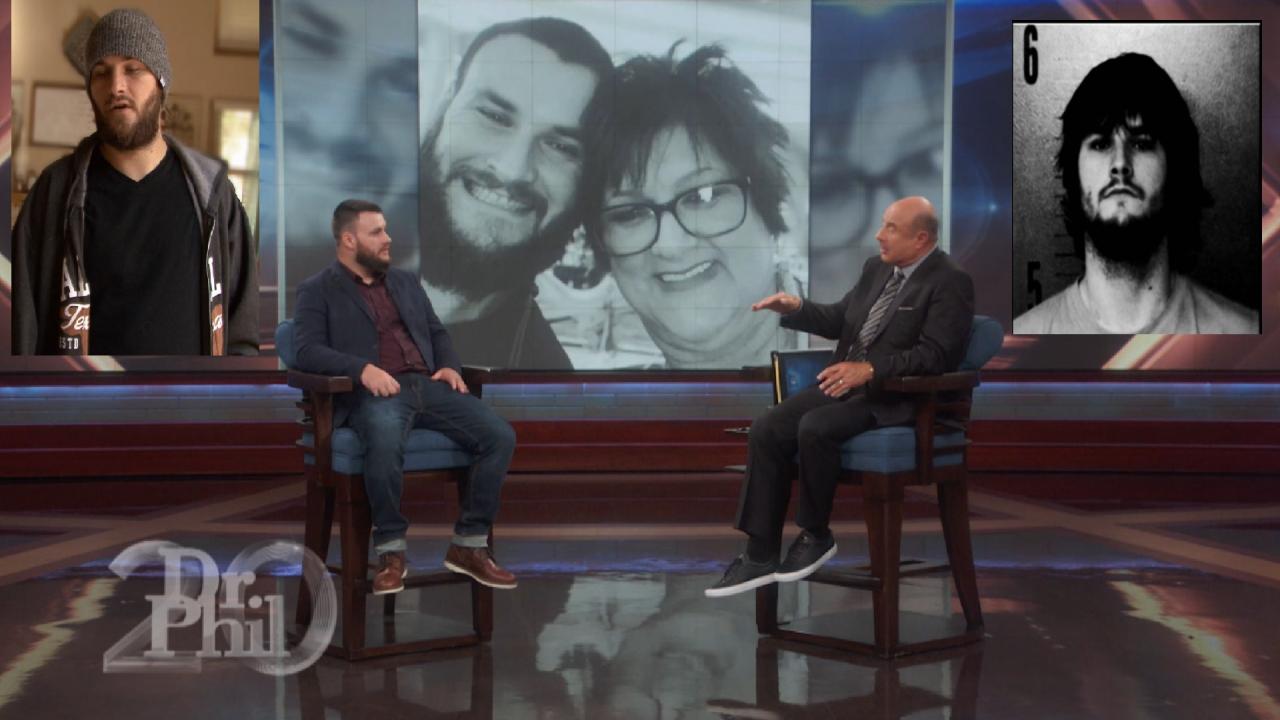 'I Was At The Bottom Of The Barrel,' Says Guest Who Stopped Usin…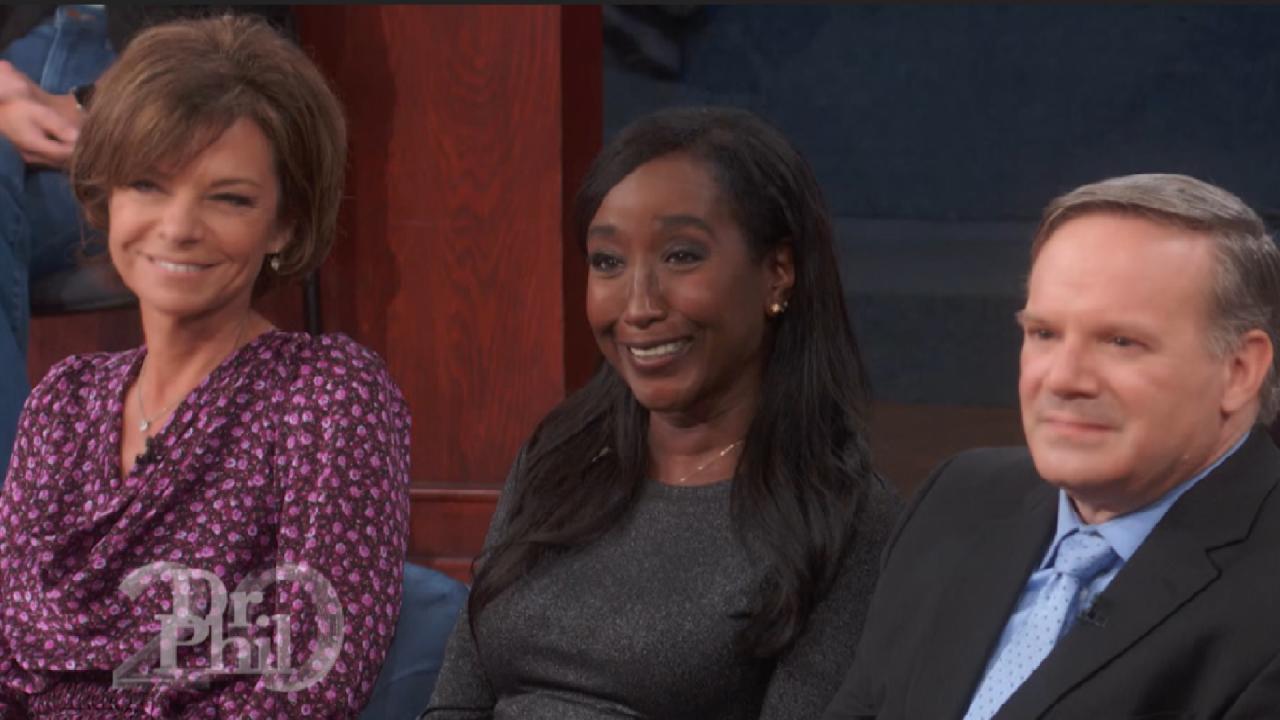 'We Need Someone Who Is Unafraid To Speak His Mind About Tough I…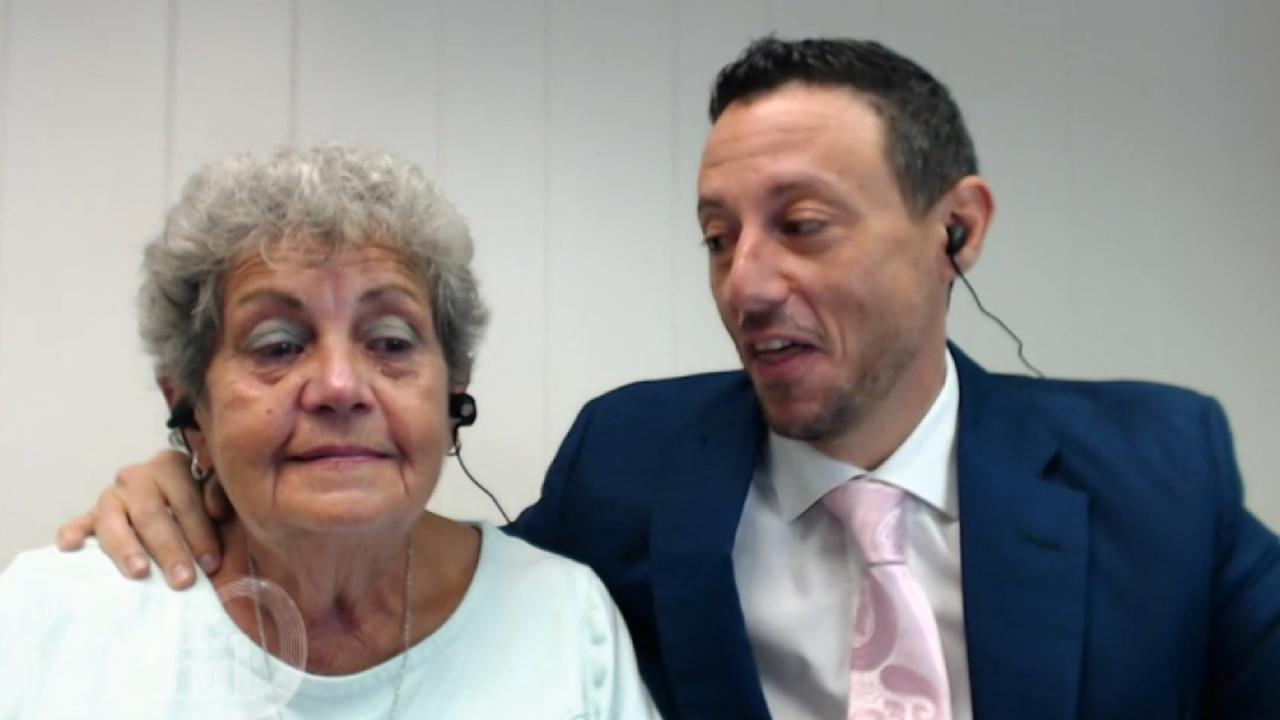 Mother And Son Return To 'Dr. Phil' To Thank Robin McGraw For Mo…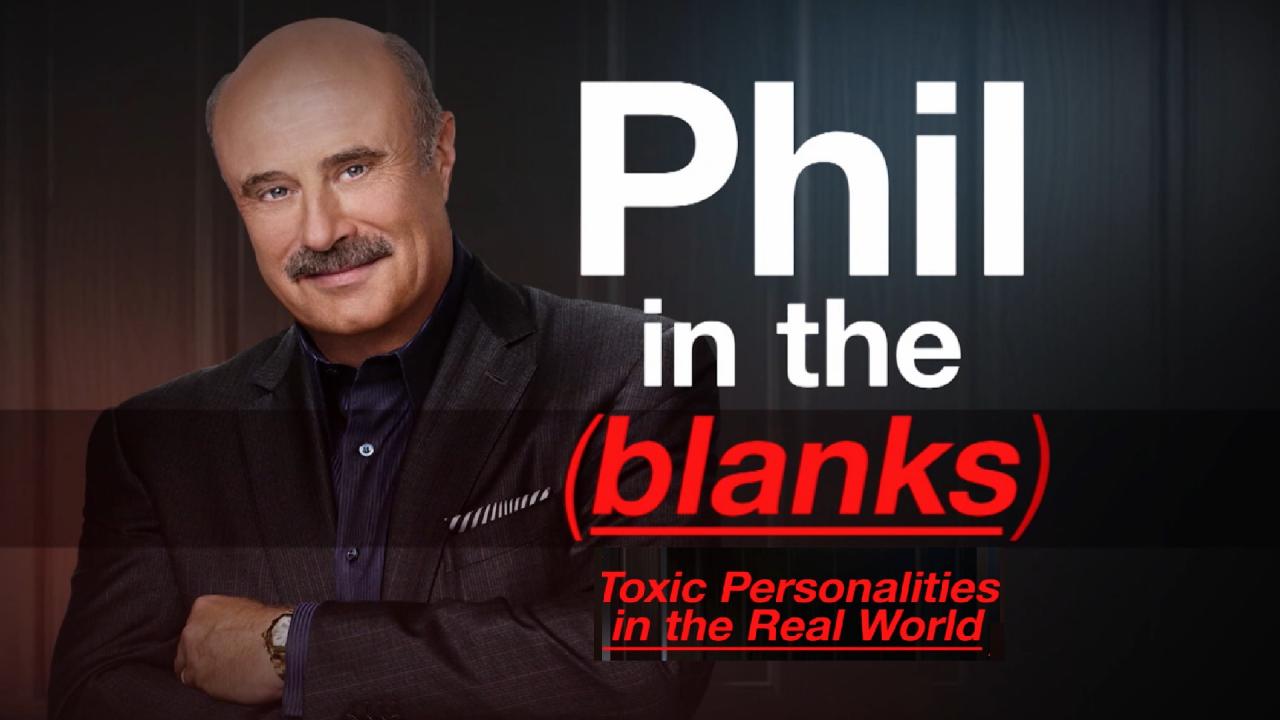 Managing Narcissistic Interactions - Next 'Phil In The Blanks: T…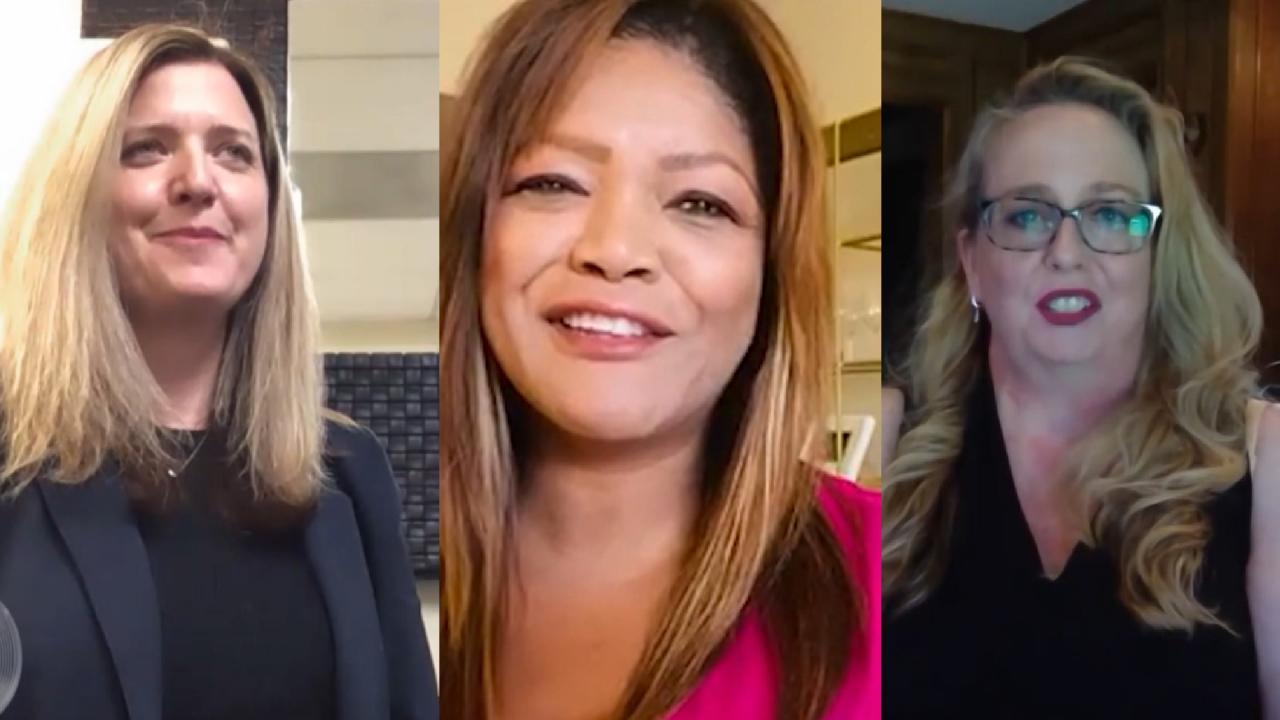 'It Was Such An Exciting Place To Be,' Says Former Senior Produc…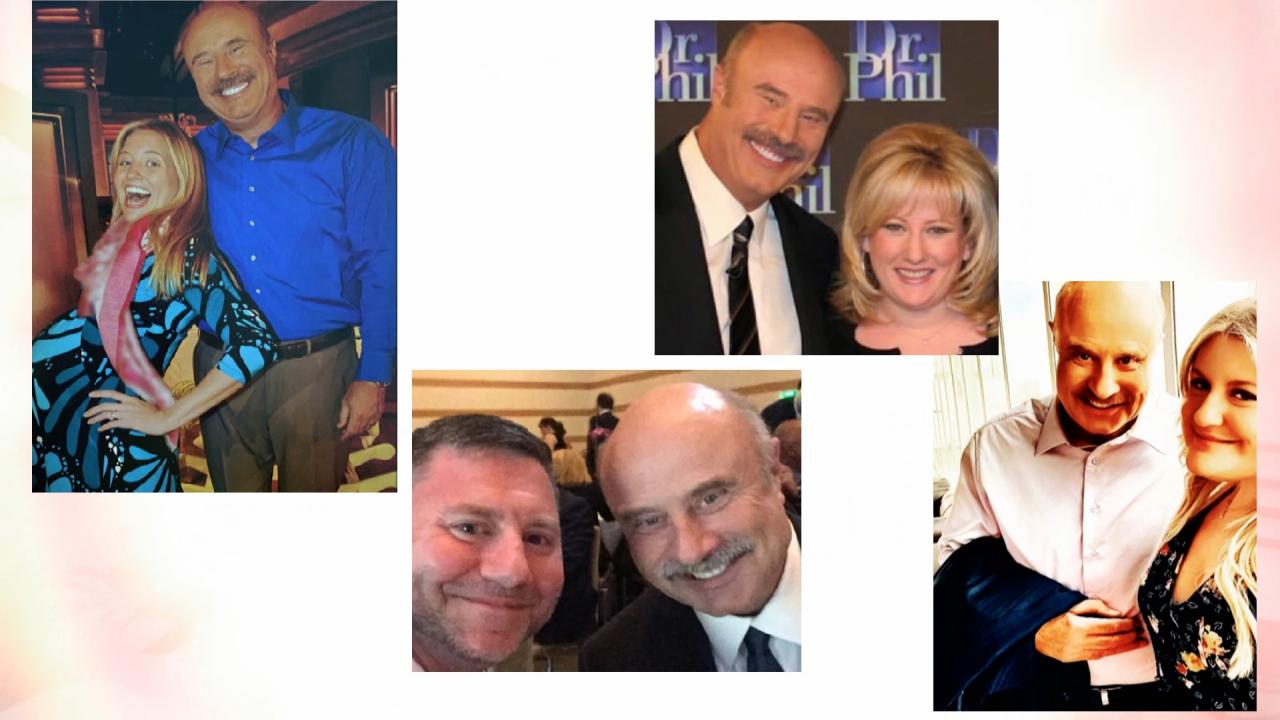 Long-Time Producers Reveal What It's Like To Work At 'Dr. Phil'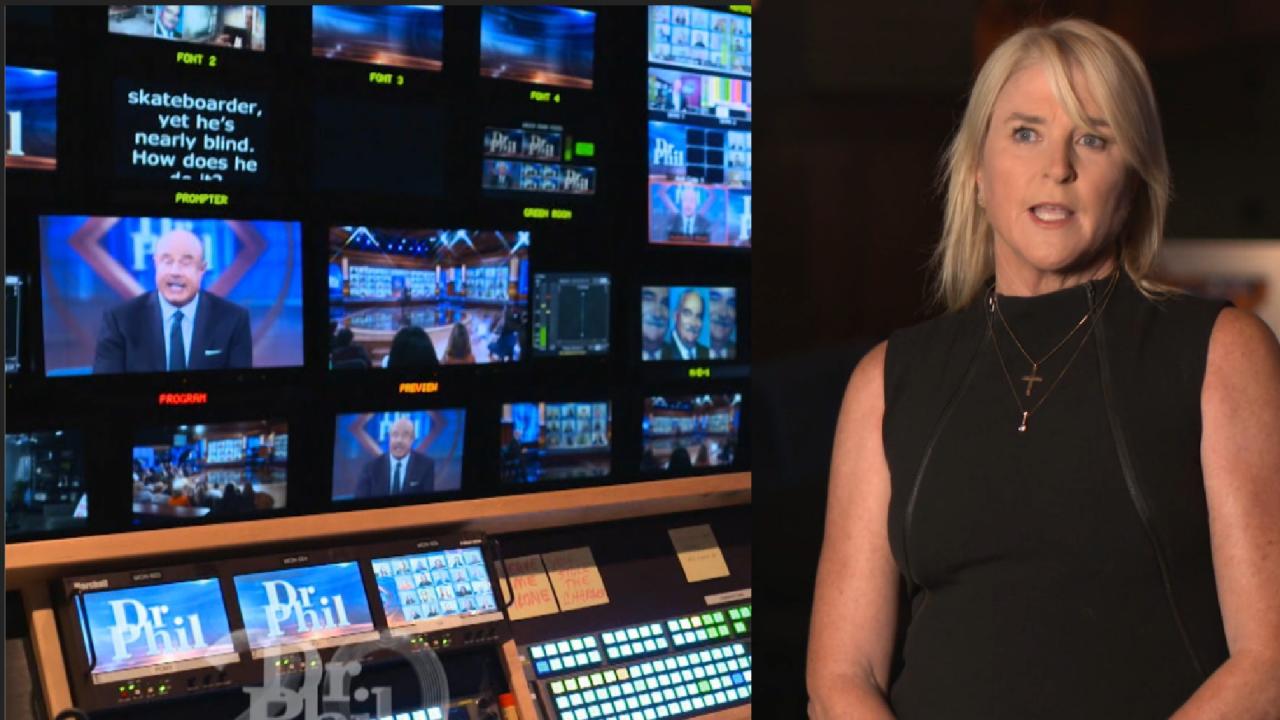 'It's An Amazing Experience,' Says 'Dr. Phil' Director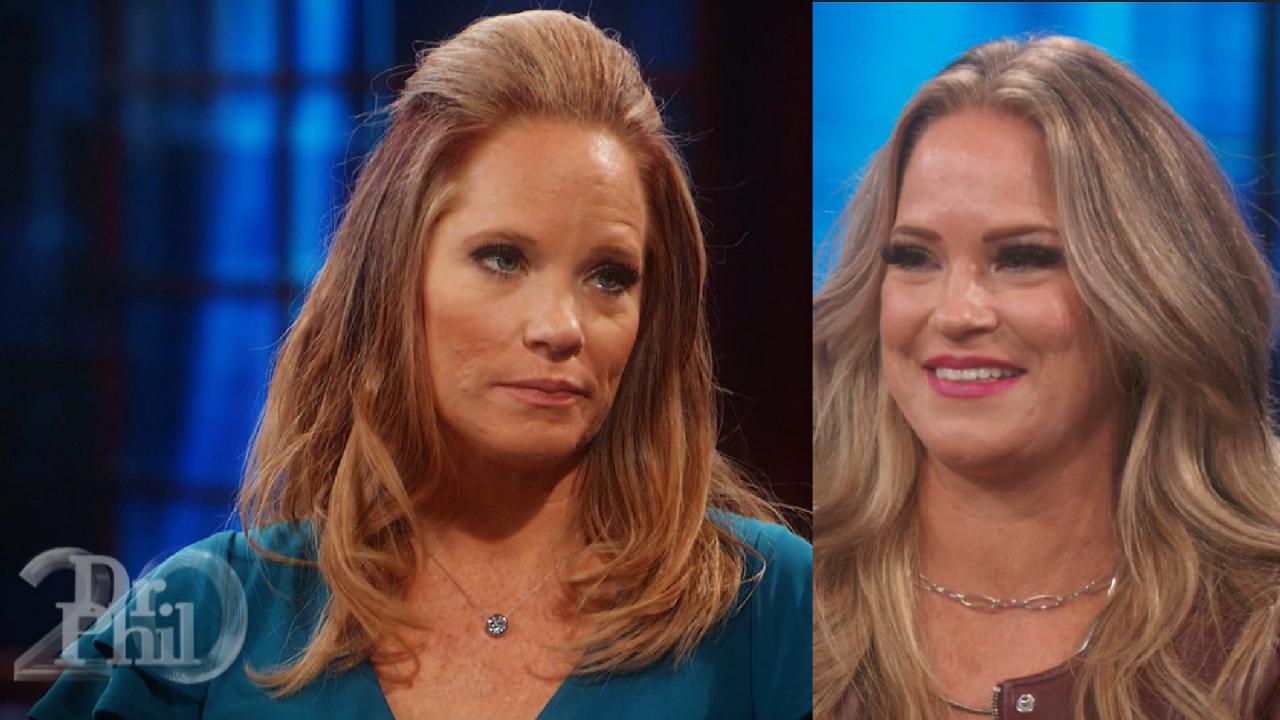 Guest Update: Did Jenn Divorce The Husband She Called 'Narcissis…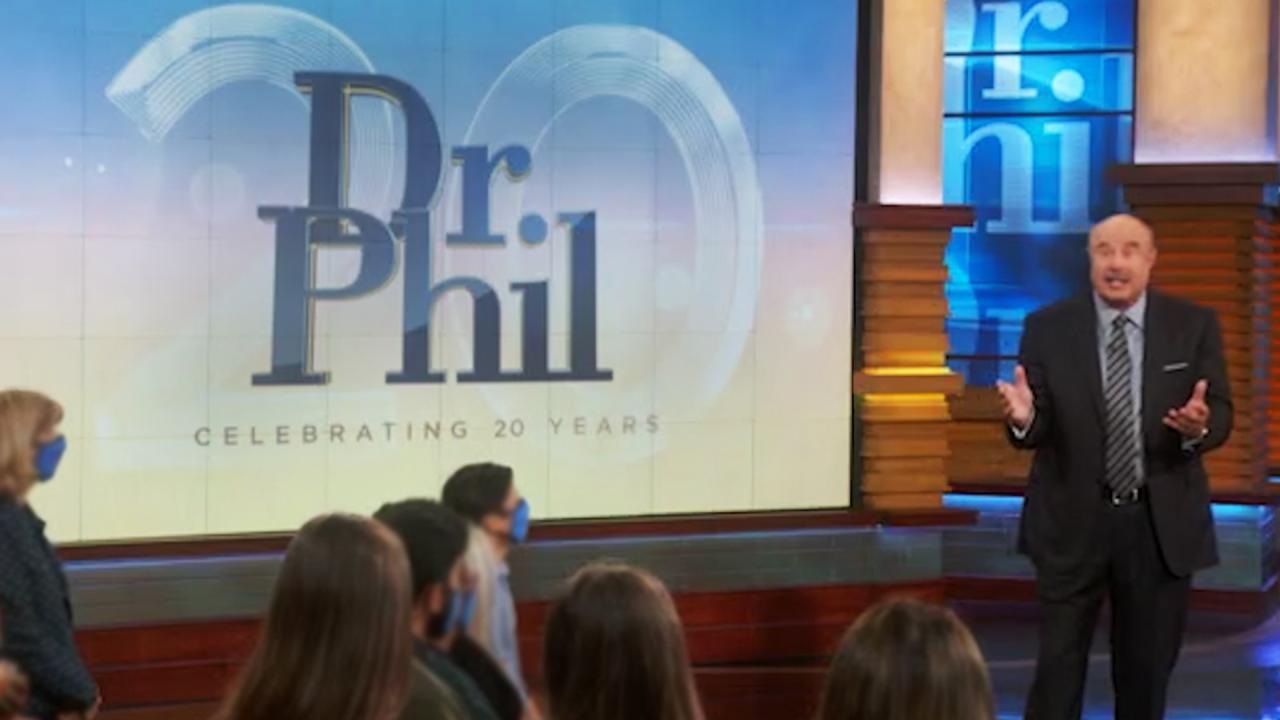 Meet The Crew At 'Dr. Phil'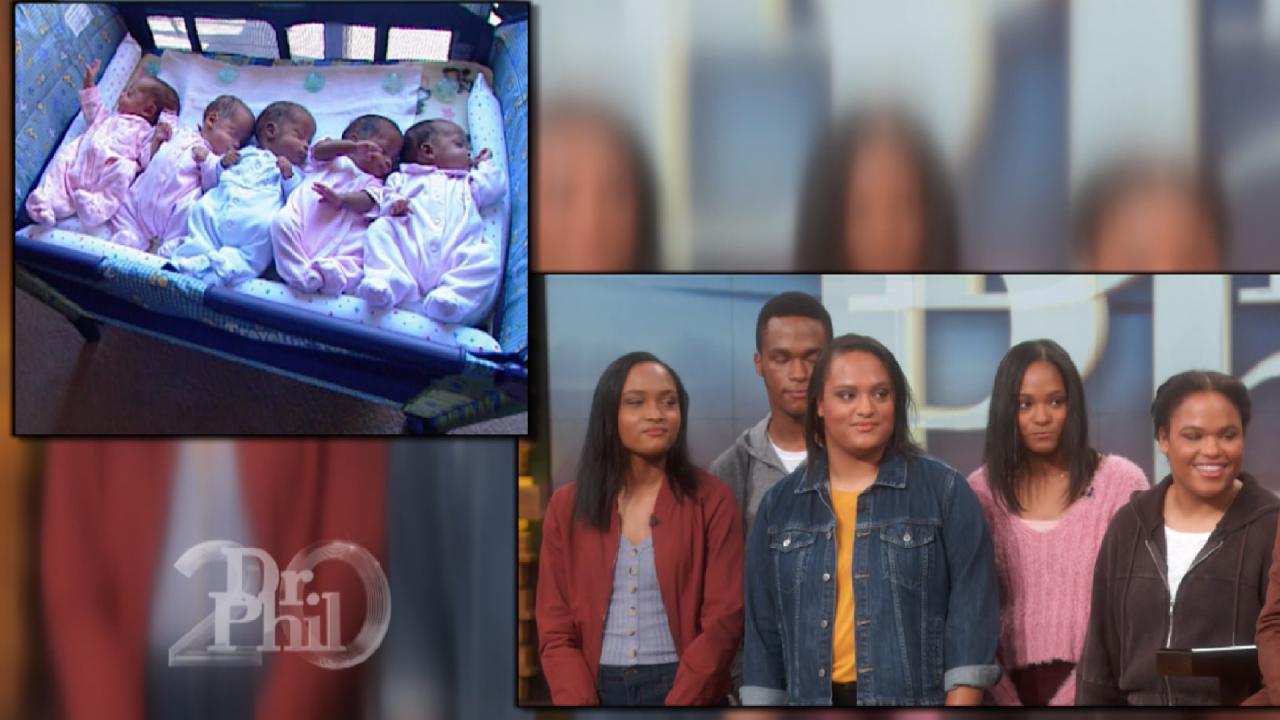 Parents Of Quintuplets Say 2002 'Dr. Phil' Appearance Was 'One …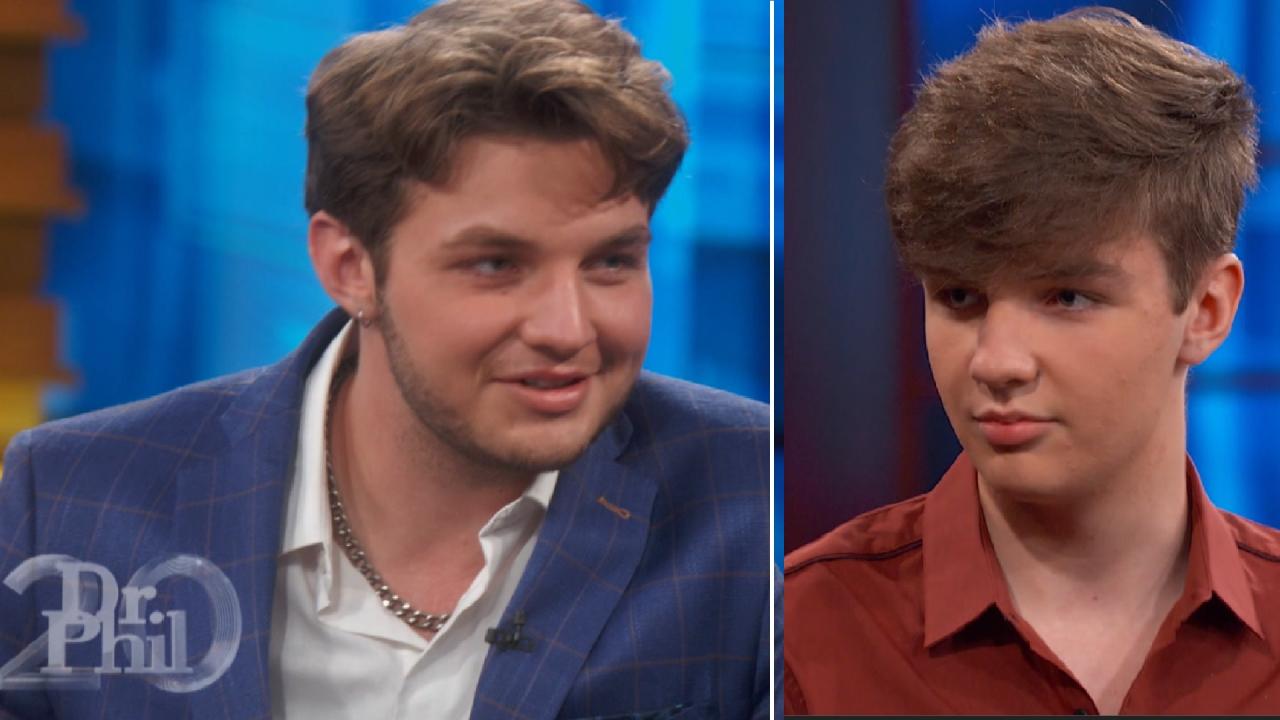 Guest Update: 15-Year-Old Refused To Go To School. What Happened…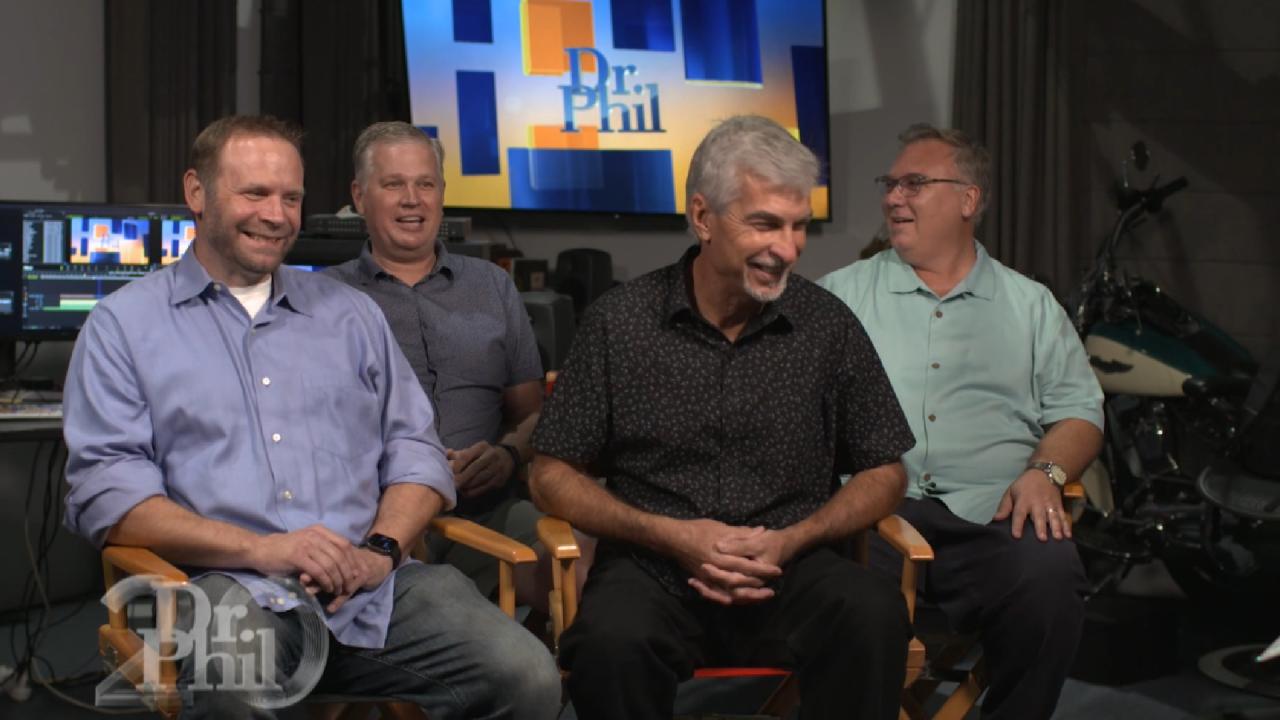 'I Just Love Producing Content That Helps Change People's Lives,…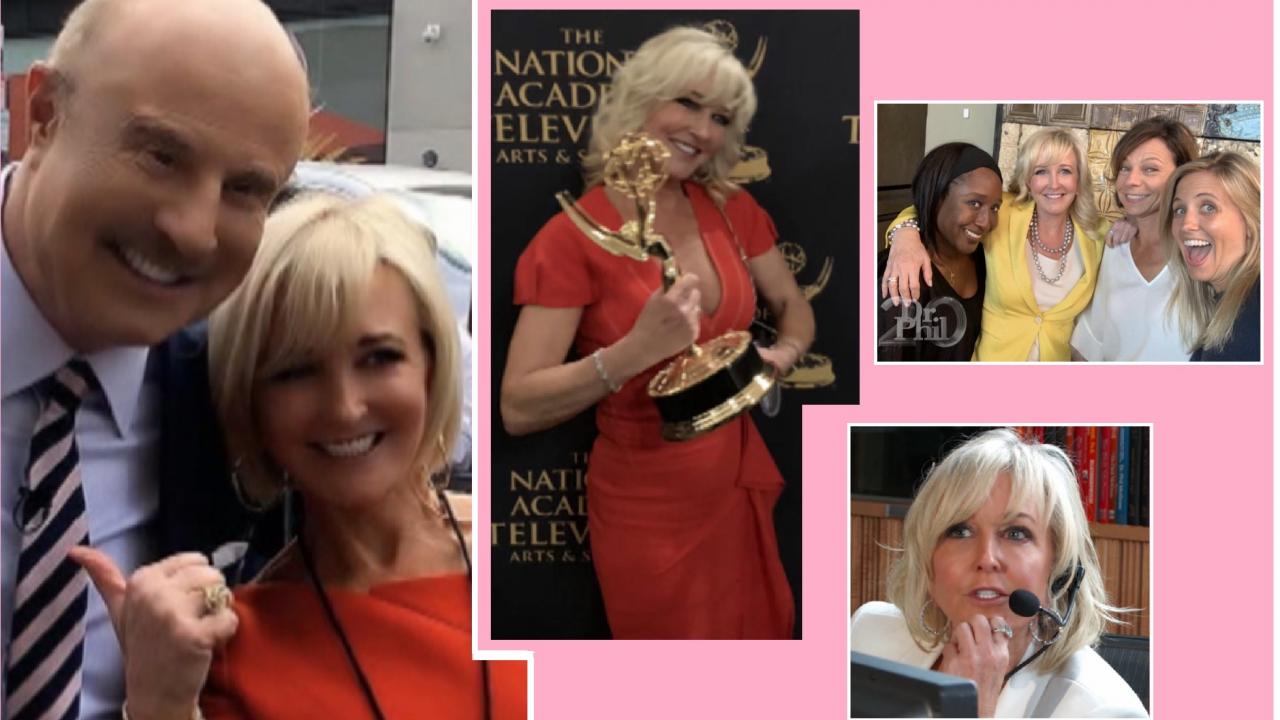 'This Is My Television Job Dream Come True,' Says 'Dr. Phil' Exe…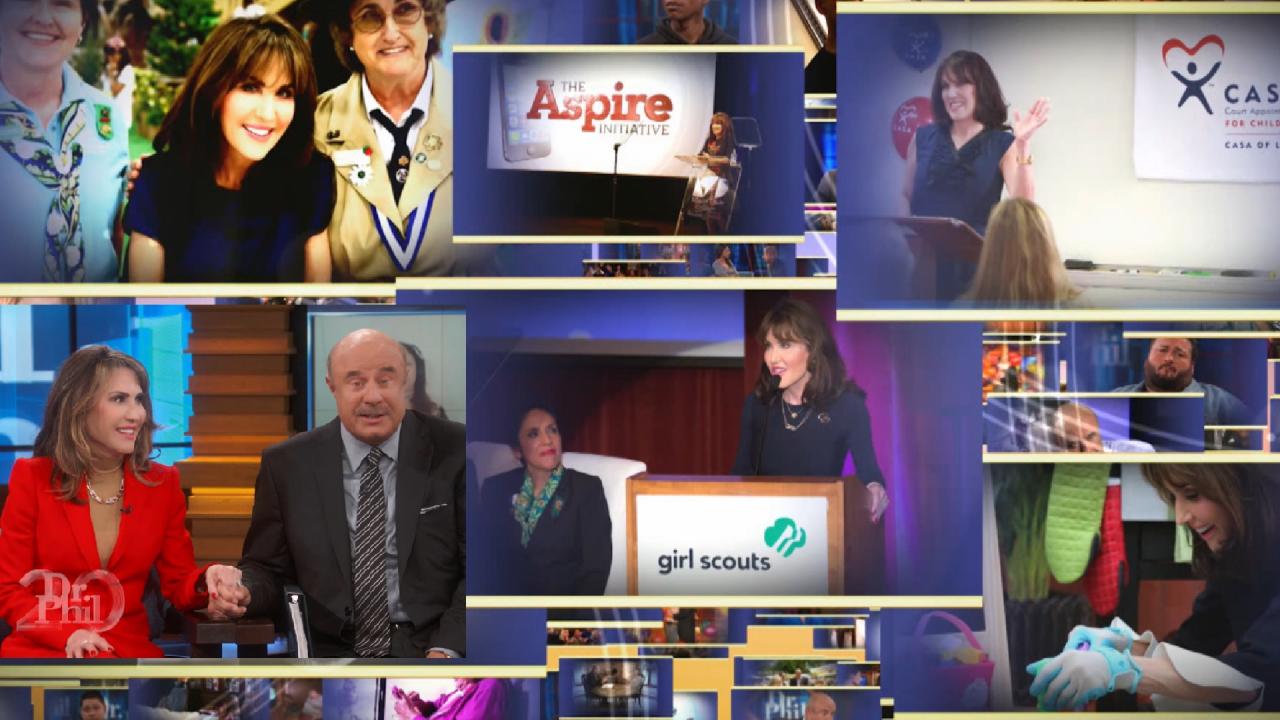 Robin McGraw: An Integral Part Of 'Dr. Phil'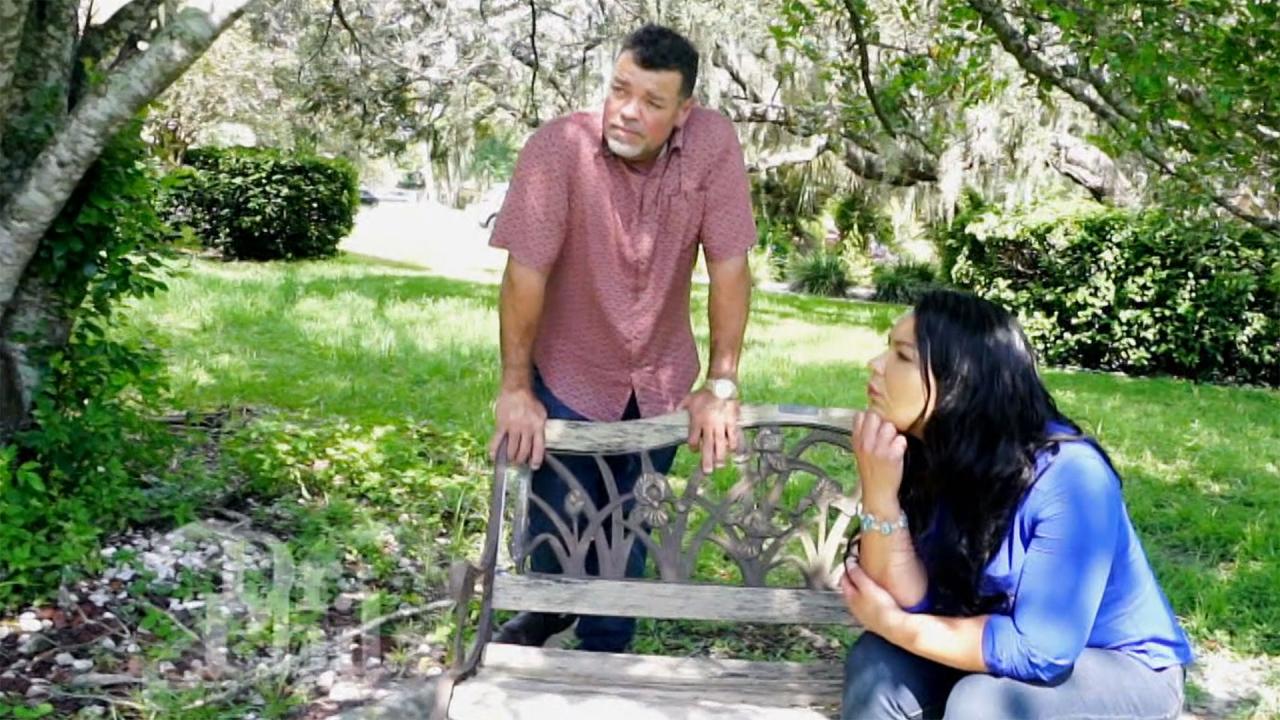 Woman Says Fiancé Is Convinced She's Cheating On Him, Has Instal…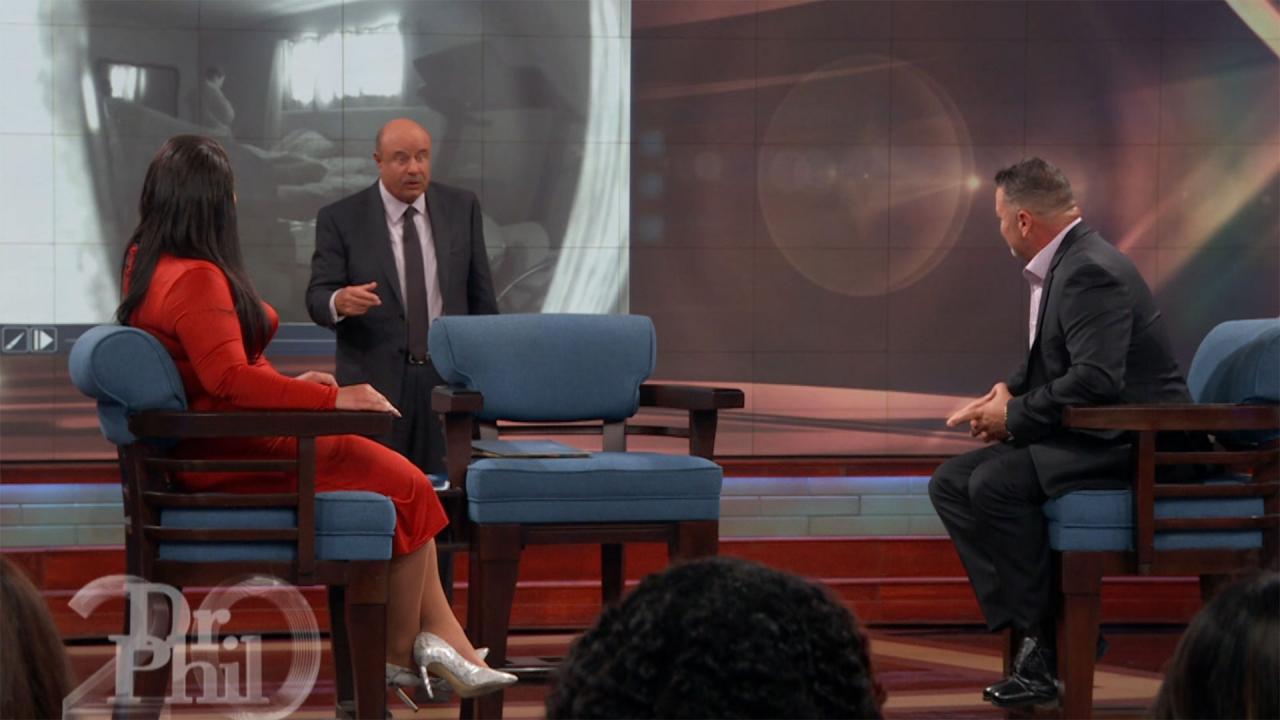 Man Shows Dr. Phil Videos He Claims Prove His Fiancée Is Cheatin…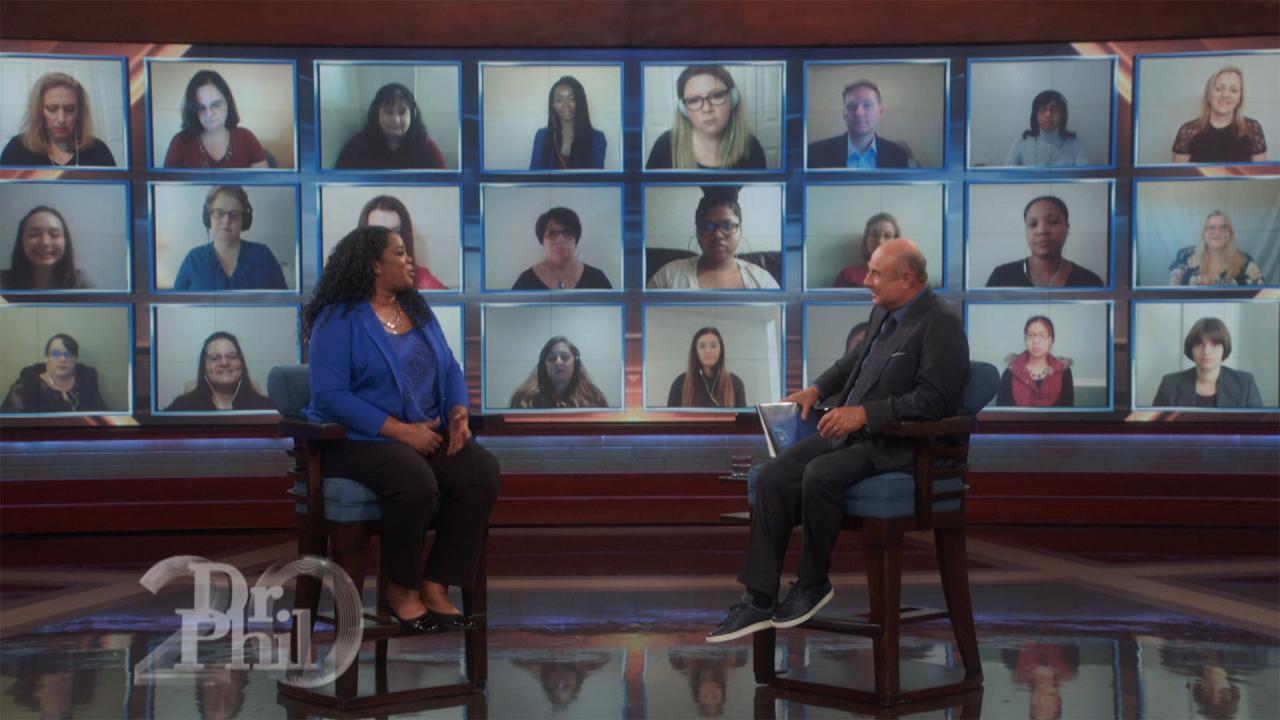 Are You Getting The Most Out Of Your Medicare Coverage?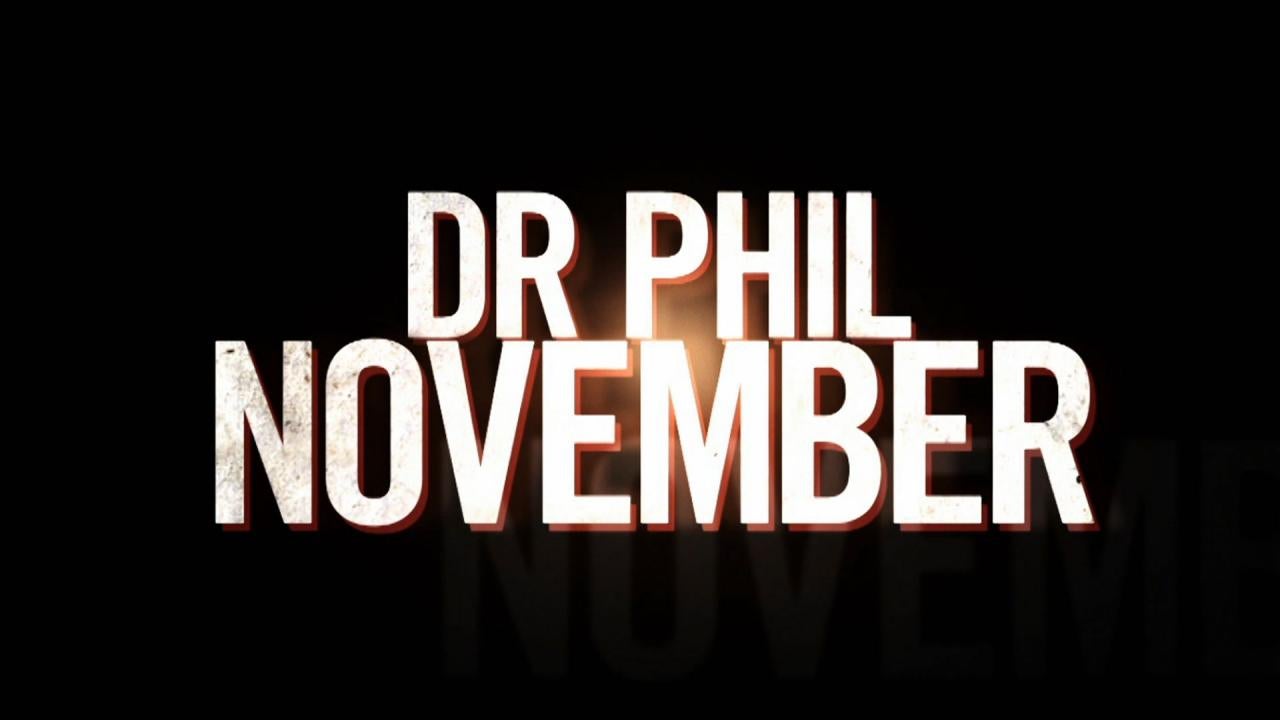 Watch A Preview Of What's Coming Up In November On 'Dr. Phil'!
"I Fear My Daughter Will Be Kidnapped and Forced into Sex Trafficking"
Fifty-year-old Dee says that at 17, she was drugged, kidnapped and forced to work in a brothel for three months — and she fears her 20-year-old daughter, Lacey, might be headed toward the same fate. Lacey admits she abuses drugs but denies that she'll make the same mistakes as her mother. What's at the source of her self-destructive behavior? And, will she agree to get help?
Like Mother, Like Daughter?
Dee says at 17, she met a man and woman, who drugged and kidnapped her and forced her to work in a brothel for three months. Fearing she would be killed, she says she escaped — and has since spent years working to help other girls avoid the same fate. Still, she says she fears her 20-year-old daughter, Lacey, is headed down the same dark path. She claims Lacey has been in abusive relationships, nearly died from alcohol poisoning three years ago and is now working as an erotic dancer to support a marijuana and prescription painkiller addiction. "My daughter is out of control, and I can't handle her anymore," she says.
She says Lacey lost her father at 7, was raped at gunpoint at 13 — and at 15, left home to live with an 18-year-old abusive boyfriend. "He beat on her. He slammed her head into a car," she says. "He sprayed her down with mace. He sexually assaulted her." She continues, "My biggest fear is that my daughter is either going to [overdose] on drugs or she's going to get taken, like I was, for human trafficking."
Dee says she called police to report Lacey's abusive boyfriend, but when they arrived, Lacey decided not to press charges. "I felt like dragging her home," she says.
"Do you give her money, even though you know she's going to spend it on drugs?" Dr. Phil asks.
"I give her money because I don't want her going out and stripping," Dee responds, adding that it's usually $20 at a time. When Dr. Phil grows frustrated, Dee admits, "I give her money. I've enabled her."
"You've got a girl in trouble, in my opinion, in part, because you are parenting from guilt," Dr. Phil says. "How's that working for you?"
"It's not," she responds. She admits that she allows Lacey to drive her car — and one time, Lacey drove off a 35-foot embankment, while under the influence.
"So, you don't have to predict where it might happen; it has happened," Dr. Phil says. "You've enabled this girl because you don't know what else to do. You haven't done it because you want bad for her, you've done it because you've run out of options."
Lacey returns, and Dr. Phil asks why, while backstage, she said that Dr. Phil was bullying her and making her look bad.
"I'm feeling very bullied," she says. "I'm feeling —"
"Betrayed," Dr. Phil jests.
"Betrayed, yes," she responds, with a smile. "This show is not what I thought it was going to be."
"Let's run your agenda," he tells Lacey. "Let's let you decide what we should talk about."
"Right now, I'm 20 years old. I've been living on my own since I was 16. I've never had the ability to, like, go home," she says. "I don't have the security of home. So, that's a stressor for me." She continues, "[My mom] won't leave me alone."
Dr. Phil fills in some blanks. "She badgers you to the point that you blow up; and then you look crazy, because she badgered you into it."
"Yes," she responds.
"See, I am paying attention," Dr. Phil reassures her.
Lacey's older sister, Devin, joins the conversation and calls Lacey a "ticking time bomb." She also says she does not want Lacey around her children unsupervised. "You never know when … she's going to blow up," she says, adding that she feels her sister has mental issues. Devin also believes that her mother enabled Lacey. "It was just easier to give her what she wanted," she explains.
Dr. Phil introduces Miles Adcox, CEO and co-owner of
Onsite,
providers of intensive therapeutic and personal growth workshops. Miles offers Lacey treatment to help her deal with the trauma she has suffered.
Dr. Phil tells Lacey, "I think you may need to pair this with some rehabilitation, to get free of these drugs and to get your brain clear," and suggests additional treatment at
Origins.
Lacey accepts the help.
Extra Content