Dr. Phil's 2000th Show!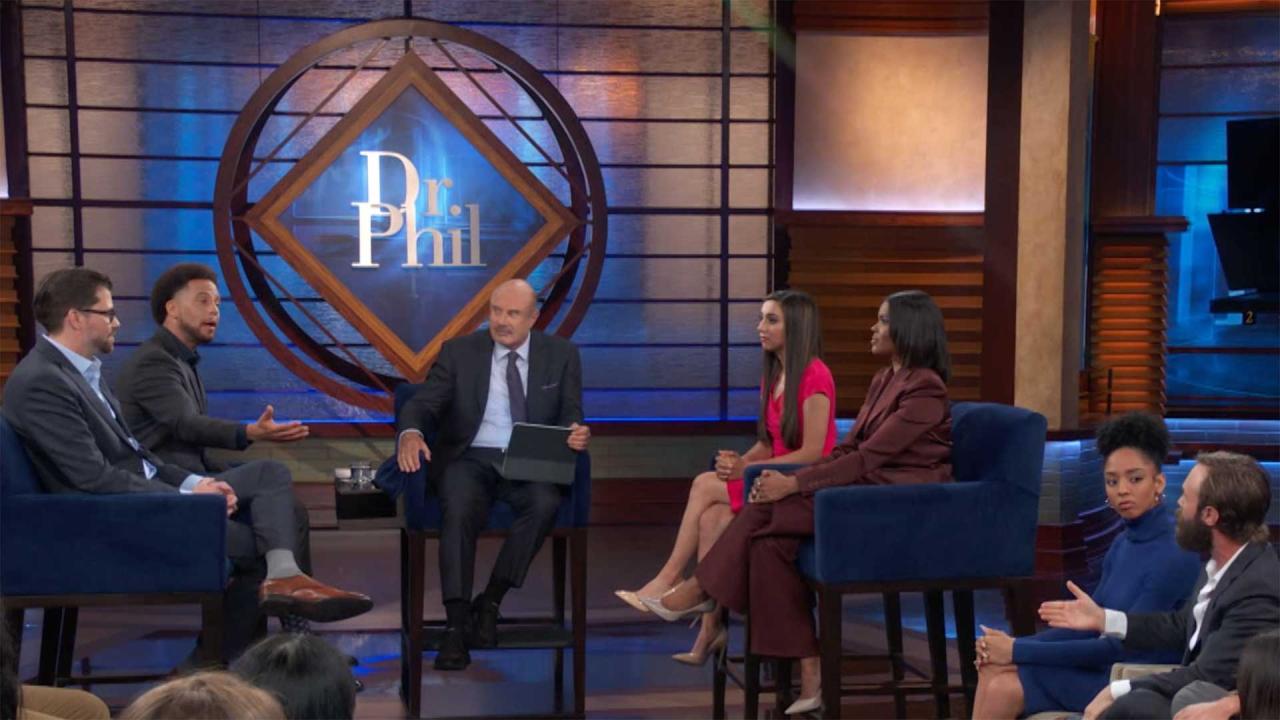 Comedian Claims Management Agencies Discriminated Against Him Be…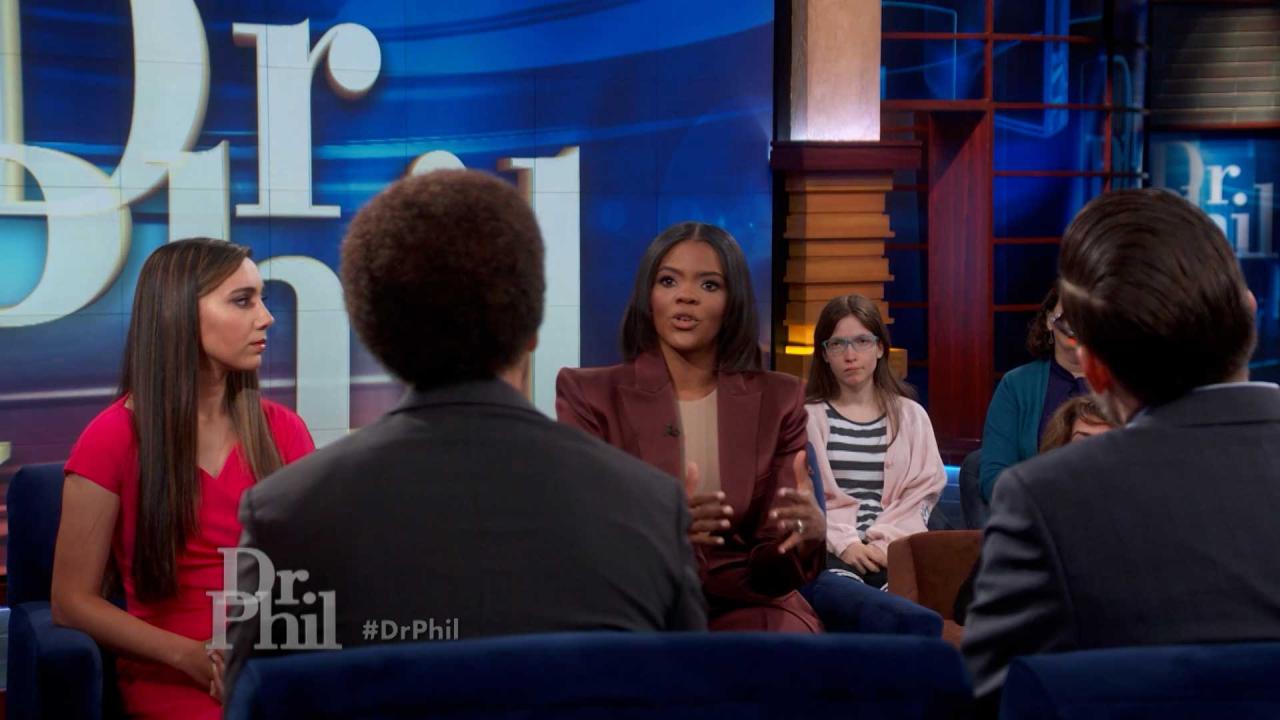 Candace Owens Claims Affirmative Action Policies Are 'Harmful' T…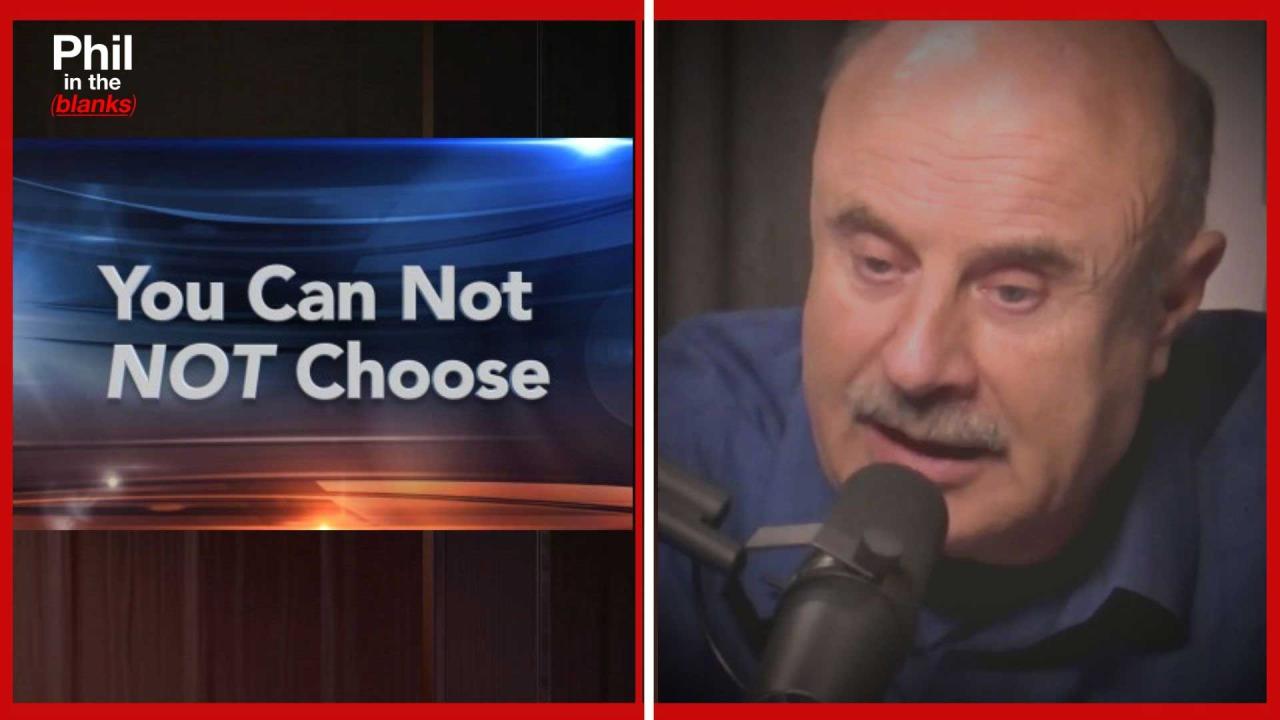 Now Is The Time To Be Happy: Living By Design Part One - 'Phil I…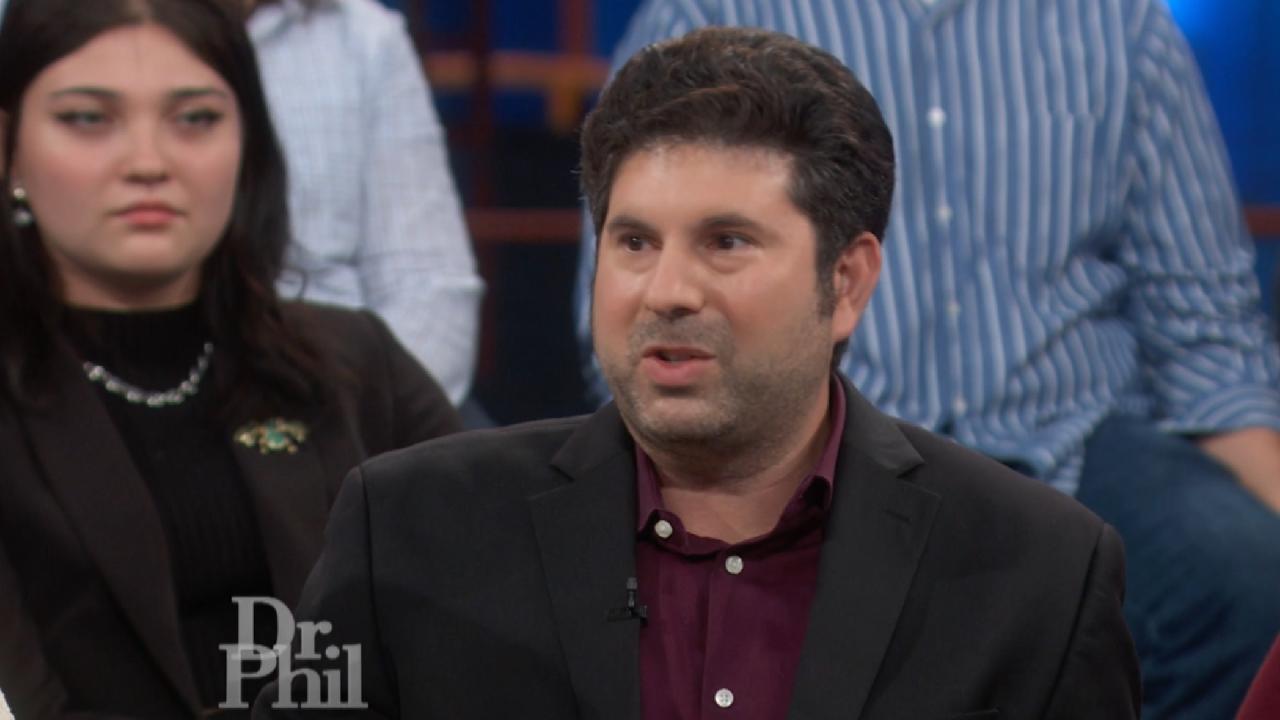 Psychologist Explains Vulnerable Narcissism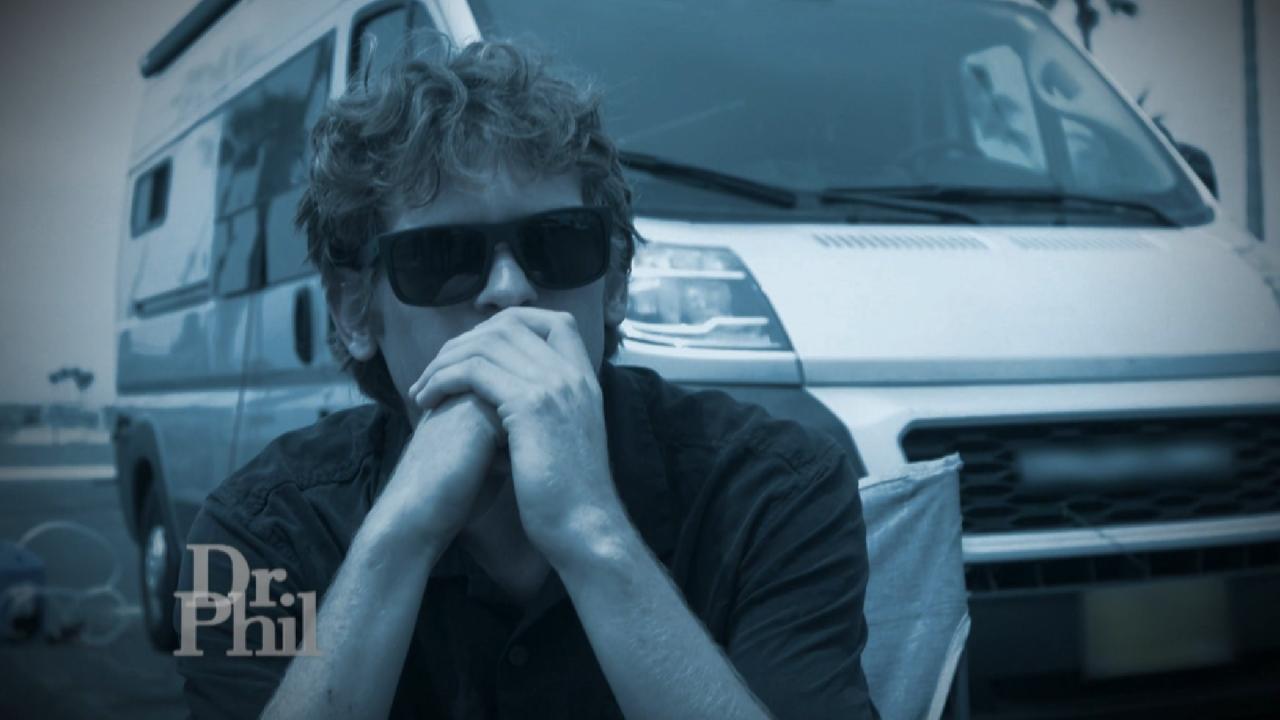 Man Who Has Experienced Multiple Setbacks Wonders How He Can Rem…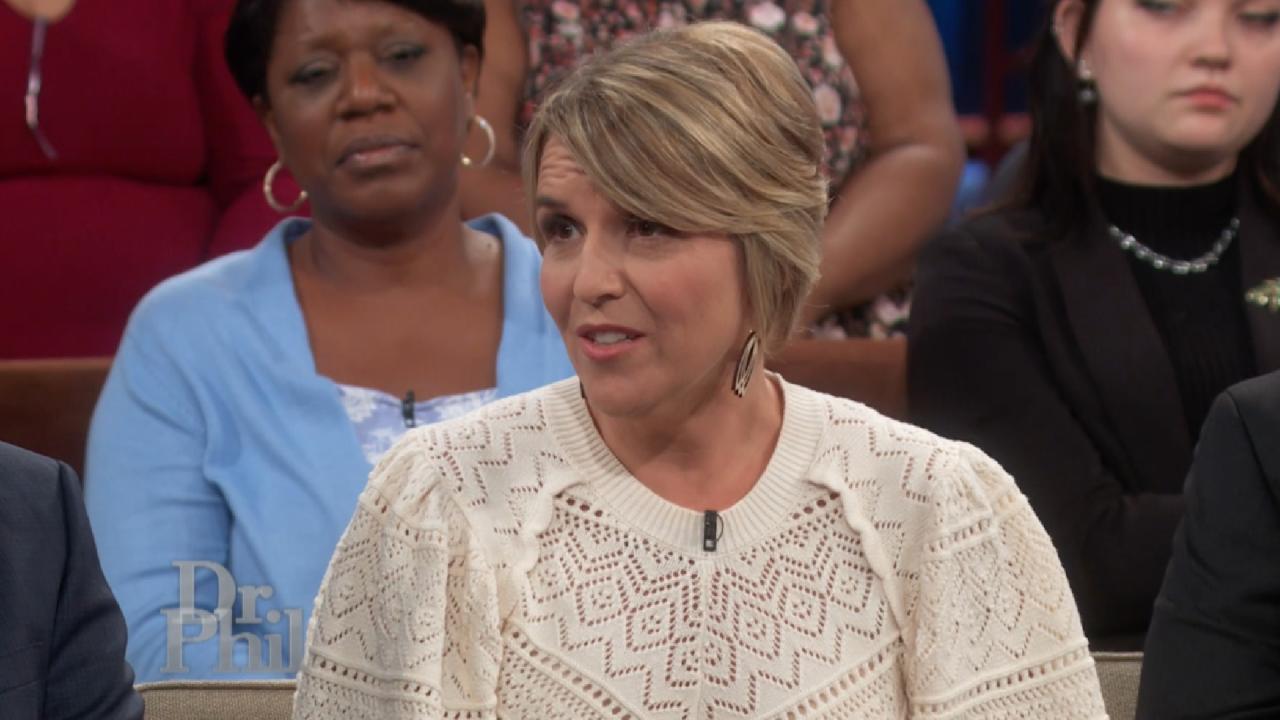 Trauma Counselor Says We Don't Have A Choice About What Others D…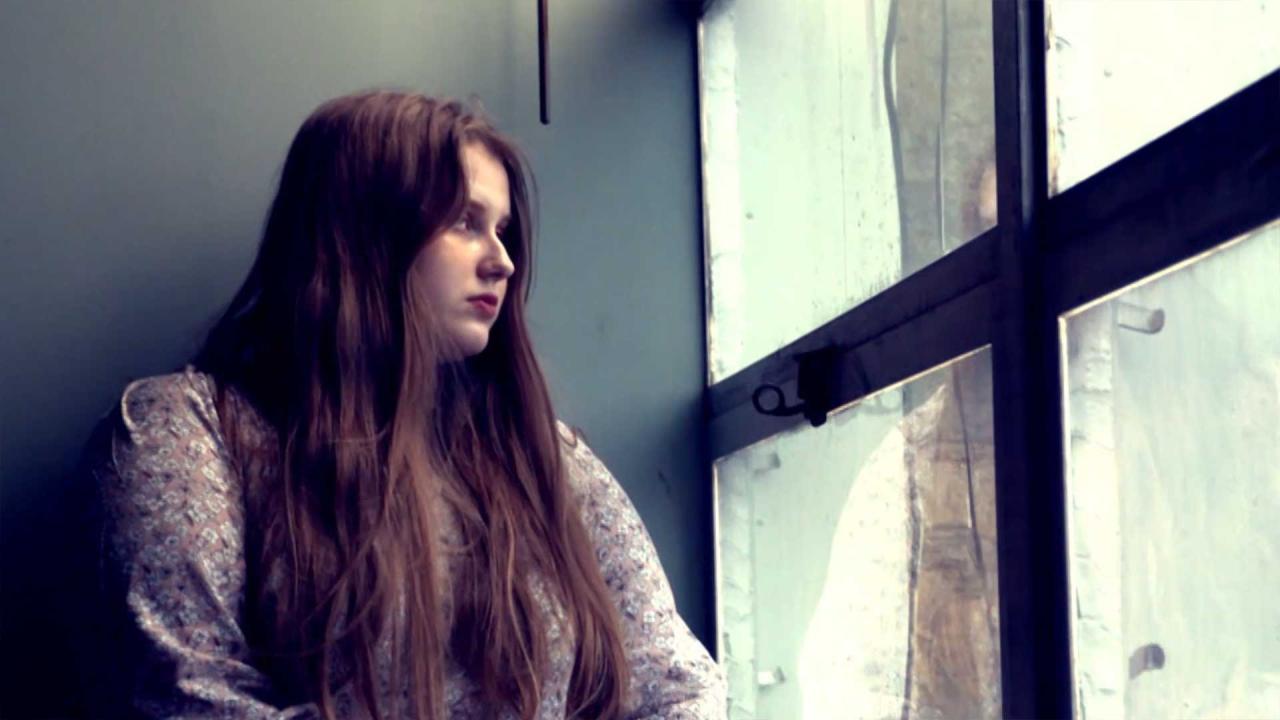 21-Year-Old Claims She Is Missing Child Madeleine McCann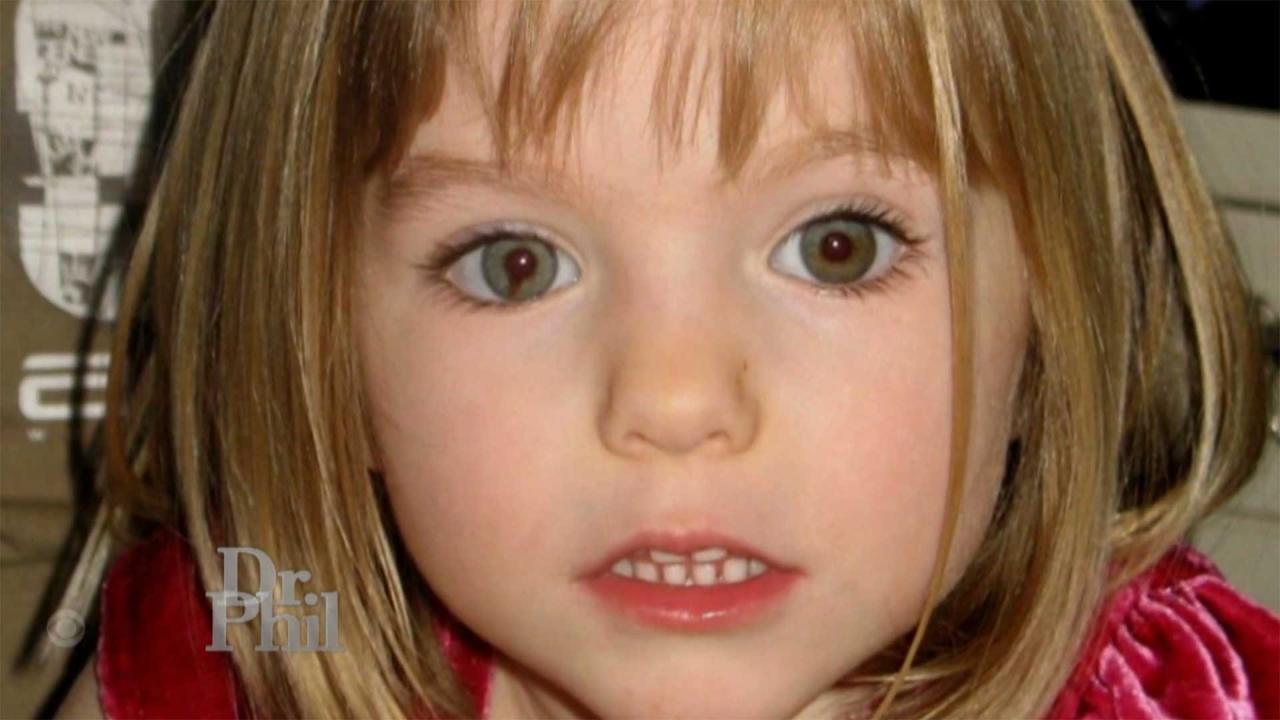 What Happened To Madeleine McCann Who Disappeared At 3 Years Old?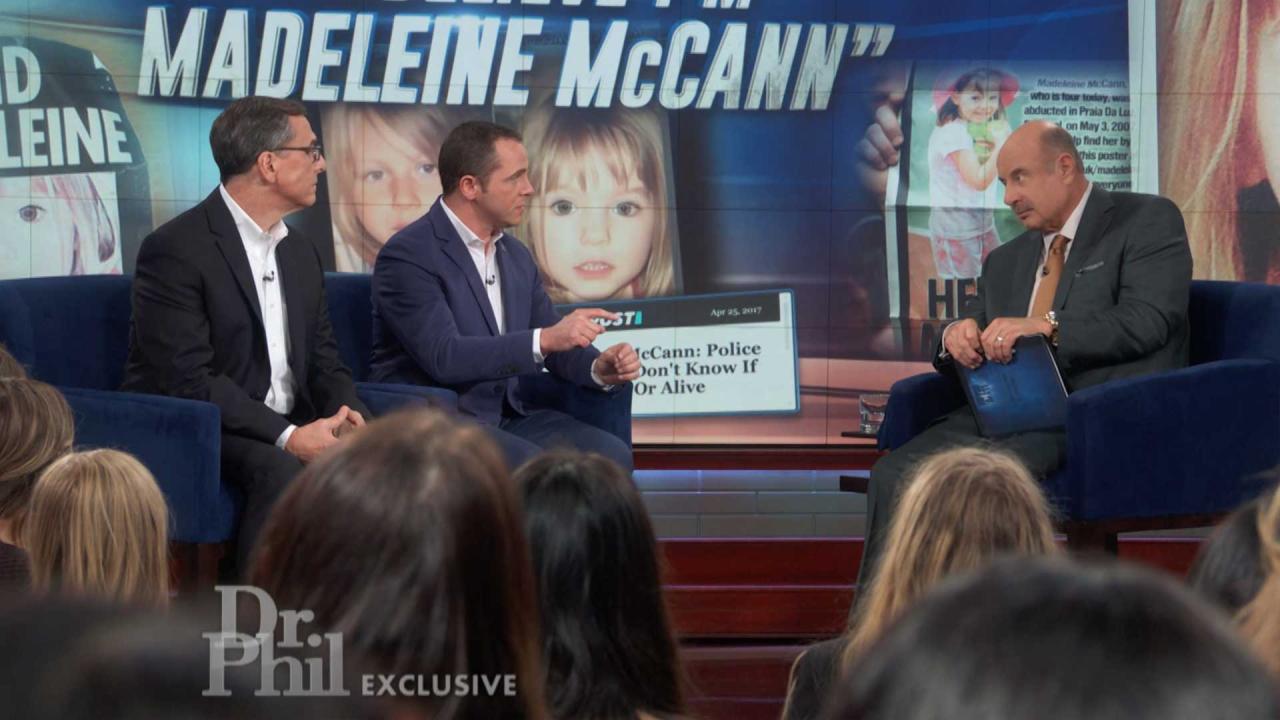 What Members Of The Behavior Panel Say About Behavior Of Woman W…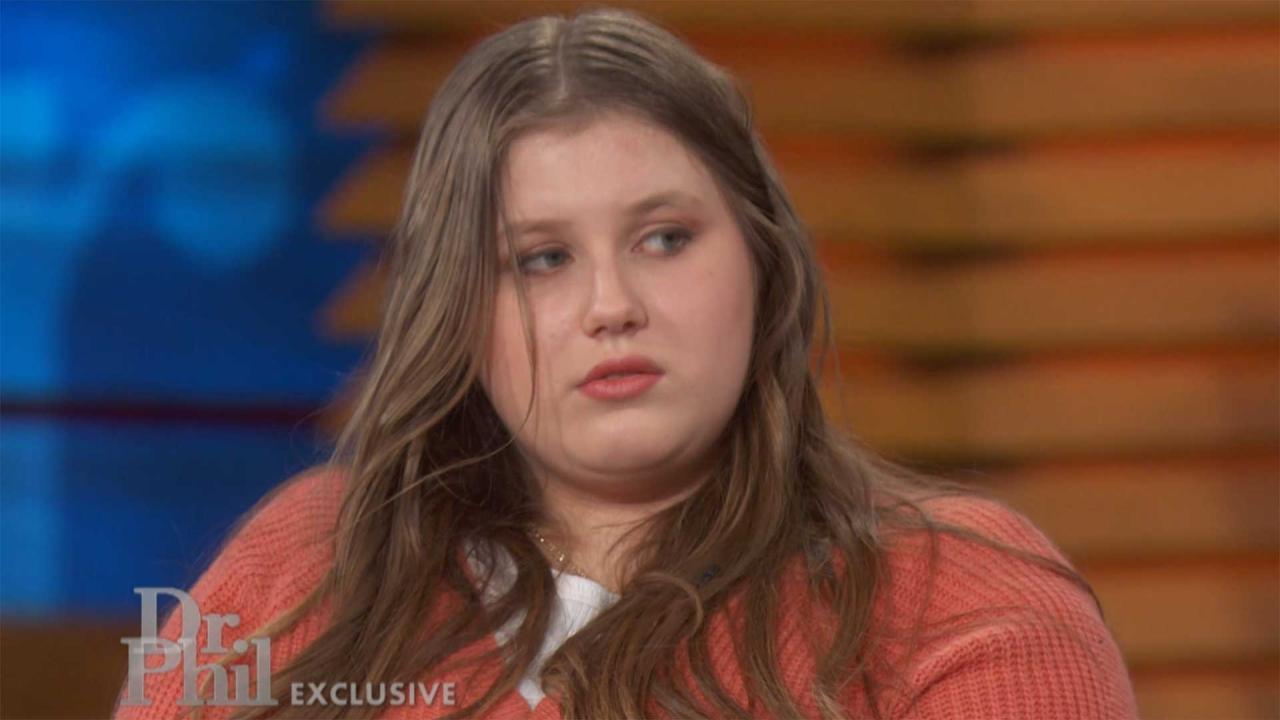 Exclusive: Dr. Phil Questions Woman Who Claims To Be Missing Chi…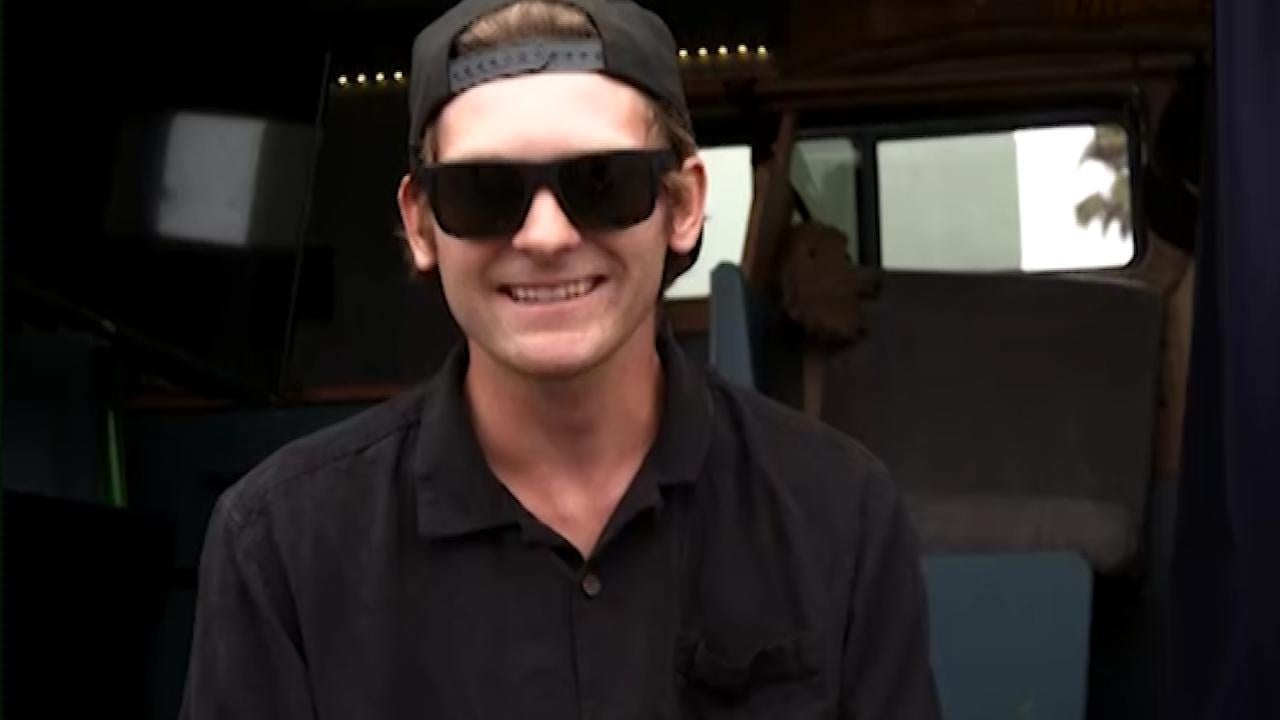 The Rise of Victimhood Culture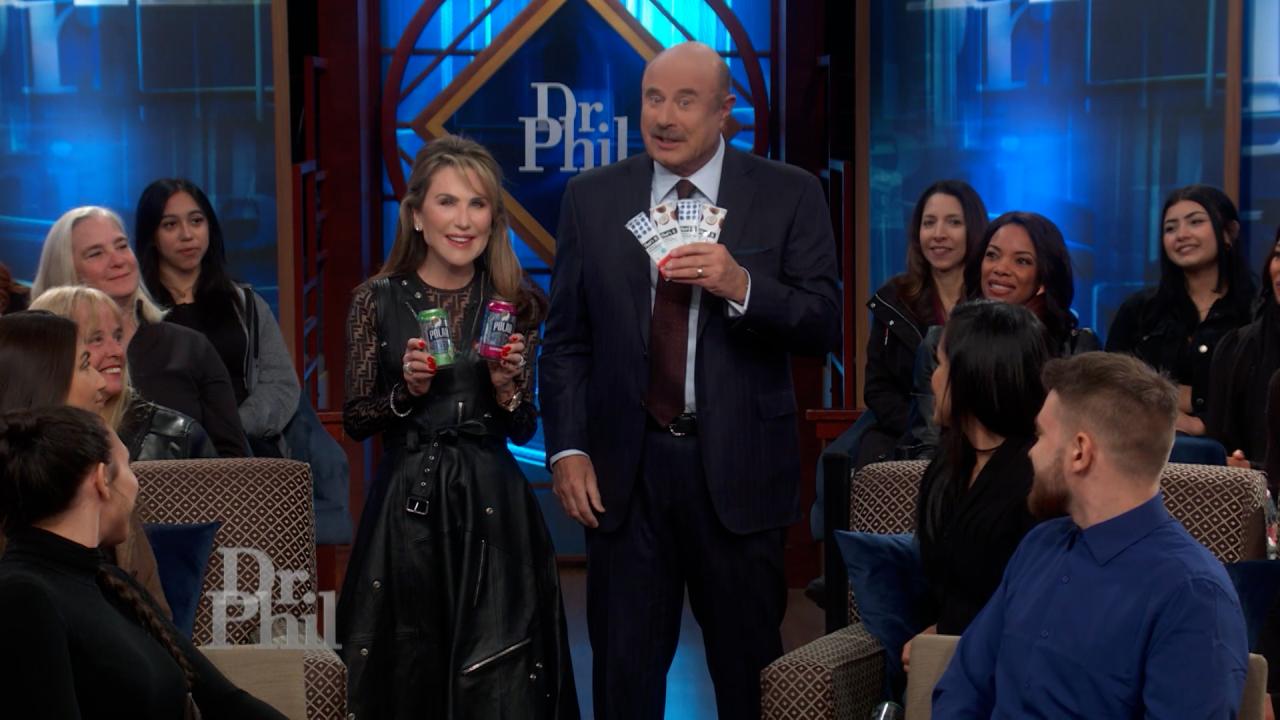 Special Thanks To That's it. And Polar Seltzer
Twelve seasons … one-and-a-half billion viewers … countless lives changed. Join Dr. Phil as he celebrates his 2000th show with a studio audience filled with your favorite guests and most inspiring success stories! Dr. Phil surprises his guests and studio audience with amazing prizes — and one lucky guest goes home with a
2014 Chrysler 300 SRT!
2,000 Episodes!
More than 16 million kids in the United States are at risk for hunger each day. Fortunately, you can help. Visit Feeding America to find your local food bank. And, help Dr. Phil raise enough money for 10 million meals. Donate today!
Morbidly Obese Child
When Dr. Phil met
Joshua
in Season 1, he was only 4 years old and weighed 150 pounds.
A much-slimmer 16-year-old Joshua joins Dr. Phil onstage. He says at his heaviest he was 187.4 pounds, but with a lot of work and his father's help, he got to a healthier weight.
"You are a fine-looking young man," Dr. Phil tells him.
"Thank you," he says proudly.
Behind the Headlines
Dr. Phil has made it his mission to get to the bottom of the stories behind the headlines. He gives an update on a few of his top exclusives: "I told
George and Cindy Anthony
I would never speak with their daughter, Casey, yet she is still trying to sell her story.
Ted Williams
is still clean and sober and is working as the voice of Kraft Macaroni and Cheese.
Brenda Heist,
also known as the 'runaway mom,' is bettering her life and remains focused in the therapy we provided for her. In a few weeks,
Michelle Knight
will step onto this stage and face a live audience for the first time in her life. You will not believe what she is doing with her newfound freedom," he says.
Behind the Football Hoax
Ronaiah Tuiasosopo,
the man behind the Manti Te'o hoax, tells Dr. Phil he's done a lot of work to improve himself. "I had to face a lot of demons on my own and face a lot of truths. Today, I'm so much more at peace. I know who I am. I'm so grateful and thankful," he says.
"I'm really proud of your courage to step up," Dr. Phil says. He thanks Dr. Charles Sophy, who counseled Ronaiah.
Help for a Survivor
Todd Herzog,
winner of
Survivor: China
, was battling a severe alcohol addiction when his family reached out to Dr. Phil for help. See his remarkable turnaround!
Daddy's Little Girl
In Season 10,
Tiffany
shocked her parents when she revealed she was addicted to heroin on Dr. Phil's stage. After 166 days in recovery, Tiffany relapsed and
asked for a second chance.
Tiffany and her father, Ken, join the show.
"I'm doing so well," Tiffany says. She reports that she's one month away from two years clean and sober.
"You have your daughter back," Dr. Phil says to Ken.
"I can't thank you enough, Dr. Phil," he says.
TV's First Intervention
In 2003, Dr. Phil performed the first intervention on television with
Brandon,
an angry 21-year-old addicted to drugs. Brandon stormed offstage that day but eventually accepted treatment. After a roller-coaster journey through relapse and recovery, including a six-month stay in jail, Brandon has now been clean for more than eight years. Brandon pays it forward by helping other addicts and has appeared on the Dr. Phil show 32 times. He and his mother, Debbie, started their own company,
VIP Recovery,
and have performed successful interventions across the county.
"I can't believe where I am today," Brandon tells Dr. Phil.
A special thanks to
Chrysler Group SRT
and
Josh "Chop" Towbin!
Caught in the Middle
Pierre
says he used to be caught in the middle of his controlling mother, who provided for him financially, and his unhappy wife. Since then, he divorced his wife and became financially independent of his mother. "Dr. Phil set me up with Tony Beshara, who's a national recruiter and job coach. Now I'm opening up my own bar and restaurant. This is absolutely a dream come true. I owe everything to Dr. Phil," he says.
Infamous In-Law Khalood
The most controversial mother-in-law,
Khalood,
had viewers talking after she called her own son-in-law a "dumbass" on television. The outrageous mother had a continuing conflict with her daughter, Fallon. They return to the show with good news:
Khalood tells Dr. Phil that her daughter is divorced and is now seeing a man whom she approves of. "And he's got a job!" she says.
Fallon admits she's fallen in love. "He's wonderful," she says.
"He's 6-foot-6," Khalood says proudly.
"Good, because I'm sure he's had it up to here with you," Dr. Phil jokes, indicating chest-level.
Midlife Marriage Meltdown
Judy says her husband of 30 years, Danny,
suffered a midlife crisis, asked her for a divorce, moved out and started an affair. After 10 months, Judy decided to move on with her life and met a man who made her "knees buckle," Lawrence. Then, she says Danny suddenly wanted her back, and she was torn about whom to choose. Dr. Phil asked Judy and Danny to commit to 90 days of professional counseling before making a decision about their marriage. How did it go?
A Dr. Phil Show Proposal
Five years ago, Maegan thought she and her boyfriend, Mike, were on
Dr. Phil
to discuss his forgetfulness, but she soon learned it was all a ruse when
Mike got down on one knee and proposed onstage.
"It's been five years since I proposed to Maegan on the
Dr. Phil
show," Mike says.
"I was shocked," Maegan says. "I was kind of taken aback because I wasn't expecting it when he got down on one knee."
"If it were not for the
Dr. Phil
show, I'd probably be hemming and hawing about how to propose to her," Mike says. "The wedding was beautiful. It was amazing. And now our big news is … "
"I am 13 weeks pregnant," Maegan says happily.
"We are expecting!" Mike says.
"Congratulations to you guys," Dr. Phil tells the couple in his audience.
A Controlling Husband
"Jeffrey may have been the most controlling husband I've ever tried to help," Dr. Phil says. Seven years ago,
Jennifer says her marriage took a dangerous turn
as her husband, Jeffrey, became controlling, abusive and obsessed with her.
Jennifer and her new husband, Rick, are sitting in the audience. Jennifer tells Dr. Phil her life is completely different now, and she's had no contact with her ex-husband since they left the
Dr. Phil
show.
"You have a precious girl there," Dr. Phil tells Rick.
"You bet I do," he says with a smile.
Reflecting on the Past 12 Years
Robin reflects on the McGraw journey from Texas to California and the past 12 years.
Sugarwish
Robin has partnered with Sugarwish, an online candy store that lets you send a note, via email, to someone you care about, and then they get to pick from 80 kinds of candy, which is delivered in a blue box, tied with a red ribbon.
Sugarwish is donating $5 to Robin's foundation,
When Georgia Smiled,
every time someone purchases a Sugarwish for the next two weeks and enters the promo code "smile" at checkout! Go to
Sugarwish.com
and send someone you love a sweet treat!
Robin McGraw Revelation
"I want to take a moment to brag about my wife, Robin," Dr. Phil says. "She's been secretly working on a passion project for the last three years, and it's finally ready for its unveiling. Tune in to HSN on Thursday, April 10 for the live launch of Robin's purpose-driven lifestyle brand,
Robin McGraw Revelation.
She'll be debuting her new skincare line on HSN's Beauty Report. Robin will also make a very special announcement regarding her foundation,
When Georgia Smiled."
For a complete show schedule, visit
HSN.com,
keyword: Robin McGraw.
Biggest Parenting Mistakes
Lisa
was in a power struggle with her 4-year-old son, Caleb, when she turned to Dr. Phil for help in 2003.
"When I contacted the
Dr. Phil
show, I was at the end of my rope. I didn't know what to do for Caleb," she remembers. When she told Dr. Phil that Caleb would urinate on himself to get out of a time-out, she was shocked when Dr. Phil told her to leave him in his wet pants all day. "It worked. Dr. Phil knows what he's talking about," she says.
Now, Caleb is 15 and doing great, Lisa reports.
"I forgive you for telling my mom just to leave me in my pee," Caleb says. "Thanks for that."
The Dr. Phil Foundation
Tyerra
was just a teen when her father died, and she took over caring for her siblings and her sick mother, as well as her own children. The Dr. Phil Foundation awarded Tyerra with financial assistance, a new car, and a full scholarship to college,
among other gifts.
Today, Tyerra is a college graduate, a certified medical assistant and stars in a national commercial for her university.
"Tyerra, you have really made the most out of everything, true?" Dr. Phil asks.
"Yes, sir. I did my best to show you all that you didn't waste your time investing in me and believing in me," she says.
"You've done a great job with it all, so congratulations to you," he says.
Troubled Teen
Robert and Crystan said their 14-year-old daughter,
Hannah,
was an angry, out-of-control teen, and their family was on the brink of disaster. They said Hannah was caught shoplifting, had been accused of arson, had run away for weeks, pulled a knife on her father and threatened to have her parents killed.
Dr. Phil turns to Hannah, now 18, with her family in the audience. "Hannah, it is so good to see you again," he says.
"All I want to say to you right now is thank you," Hannah says, smiling. "You have given my family the tools to be successful, and I am truly grateful for you."
"You guys are why we do this show. We know it can turn around," he says.
Dr. Phil surprises Hannah, Tyerra and his studio audience with a
Hisense Sero 8 tablet
and
Velodyne headphones!
More Audience Surprises
Joining Dr. Phil and his entire staff onstage is an enormous cake from
Sweet Lady Jane,
along with two showgirls from the Las Vegas show, Jubilee! Dr. Phil announces, "To keep the party going way past the credits, I'm sending everyone in the studio audience to Las Vegas!"
Caesars Entertainment Group is putting everyone up for two nights at the Jubilee Towers and sending them to Jubilee!, the longest-running show in Las Vegas.
To help everyone get to Sin City,
Spirit Airlines
is giving everyone in the studio audience 20,000 "Free Spirit" miles!
The studio audience also receives a pair of Opal Innocence Platinum Signature champagne flutes by
Lenox.
Special thanks to the companies who donated products featured in this episode!
See more guest updates here!
Celebrity friends send Dr. Phil congratulations and best wishes!
DrPhil.com Exclusives
Don't miss
more guest updates
that you didn't see on the show!
Extra Content
Tune in to HSN on Thursday, April 10 for the live launch of Robin's purpose-driven lifestyle brand, Robin McGraw Revelation. She'll be debuting her new skincare line on HSN's Beauty Report. Robin will also make a very special announcement regarding her foundation, When Georgia Smiled. For a complete show schedule, visit HSN.com, keyword: Robin McGraw.