A Mother Consumed with Rage: Is Her Anger Destroying Her Family?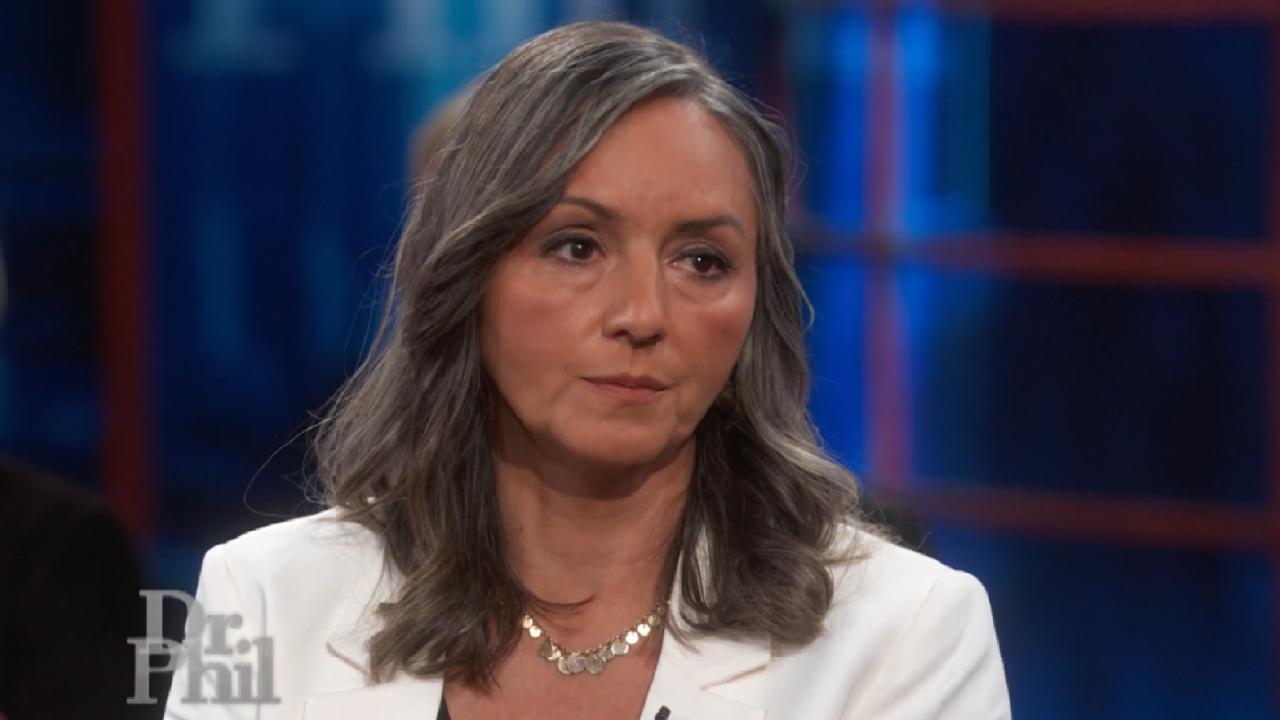 Founder Of Prosecutors Alliance Group Says Change Is Needed To F…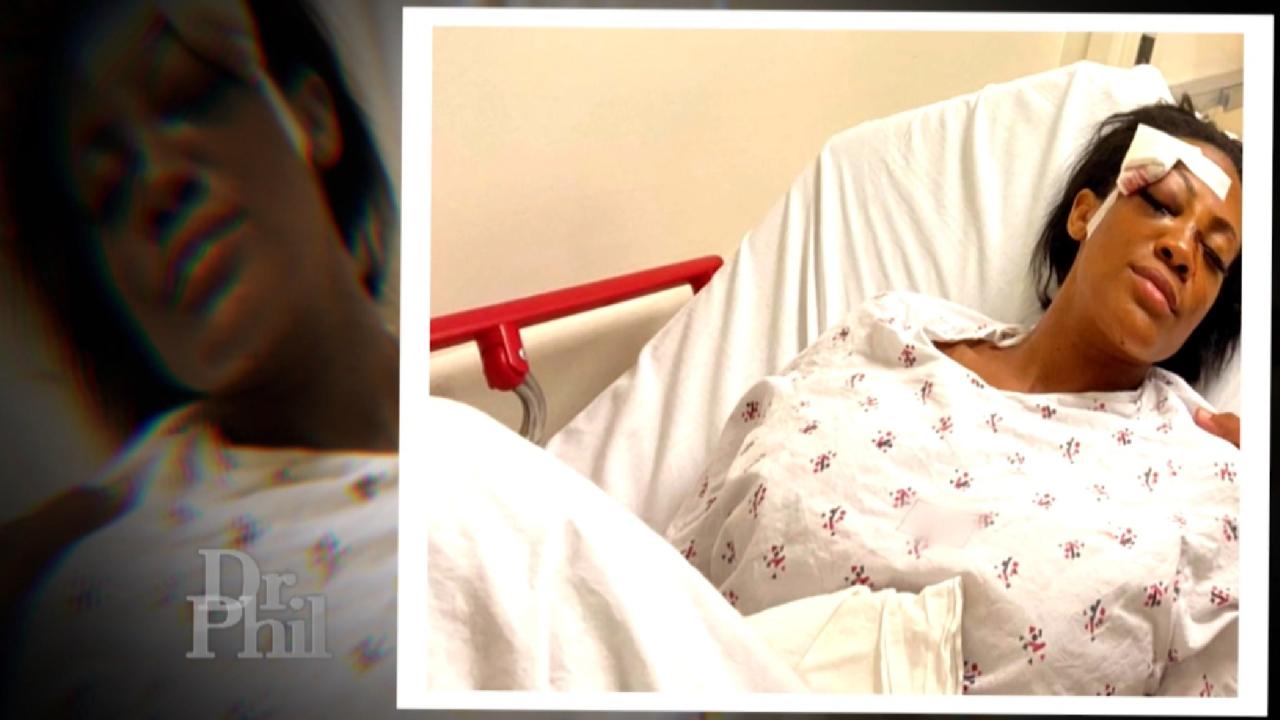 Man Who Allegedly Assaulted Olympic Medalist Reported To Have Pr…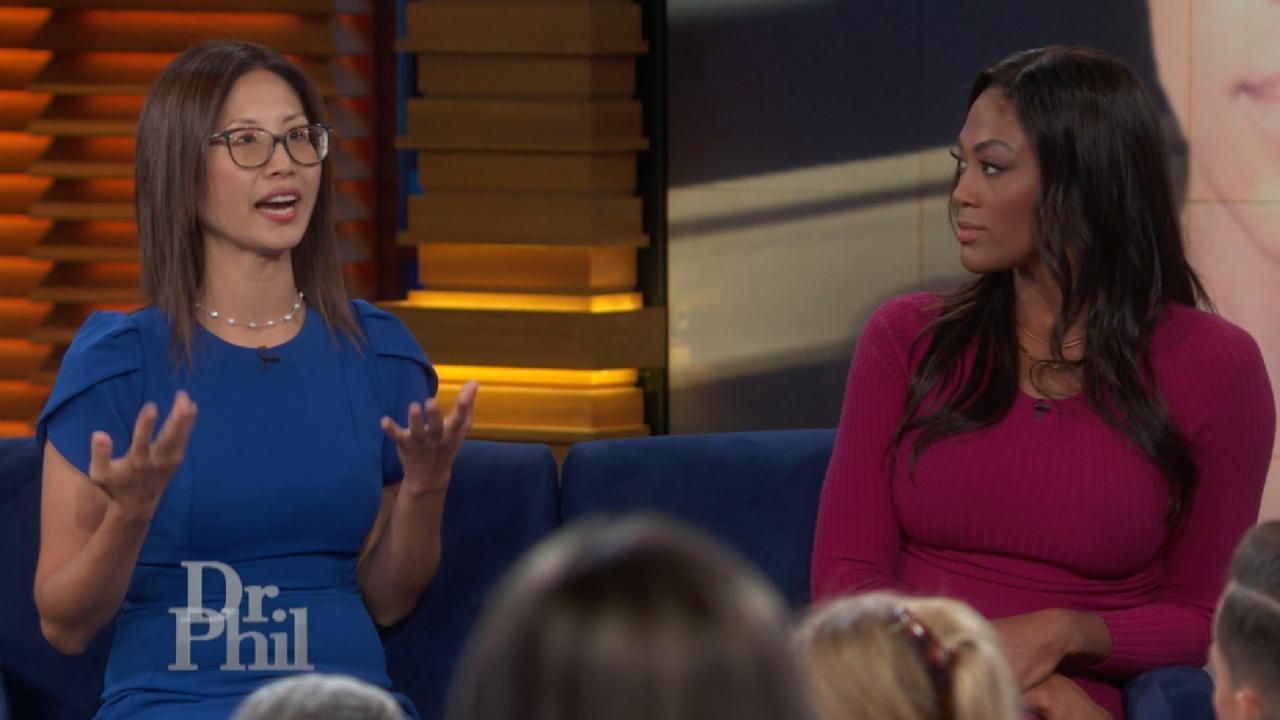 Former L.A. County Deputy DA Says Man Who Attacked Her Was Alrea…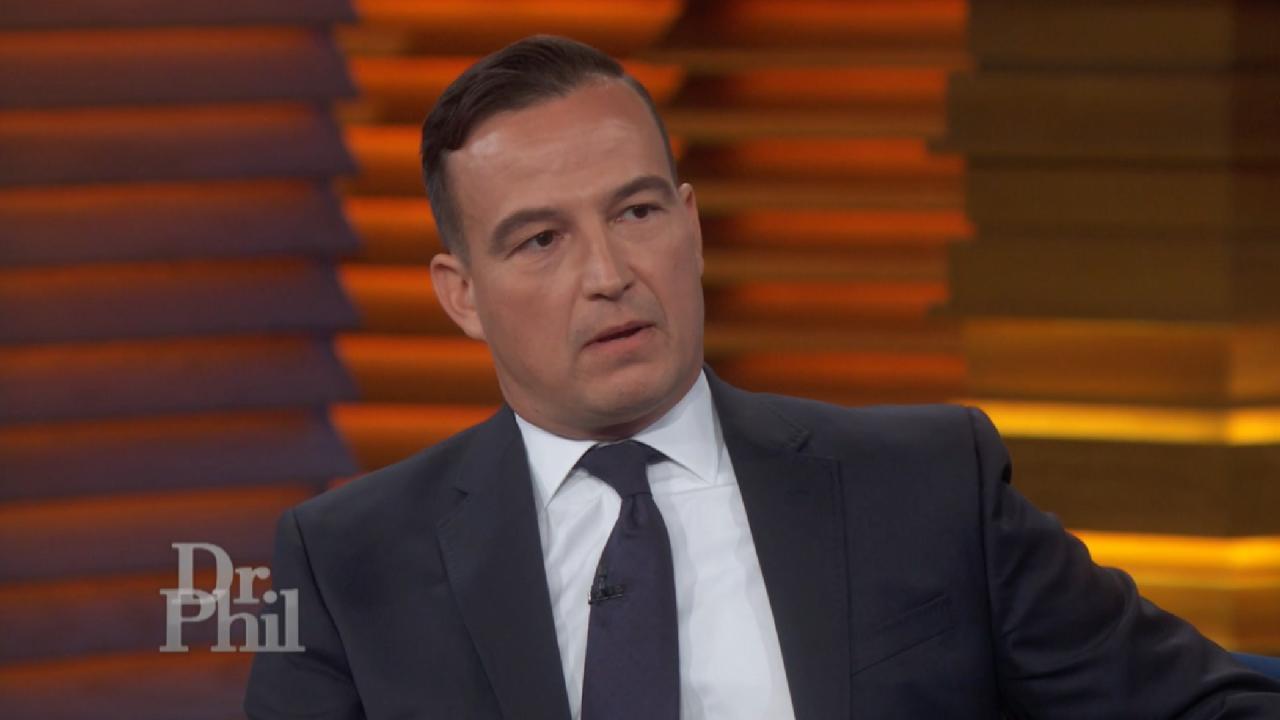 L.A. Deputy District Attorney Claims DA George Gascón Has Placed…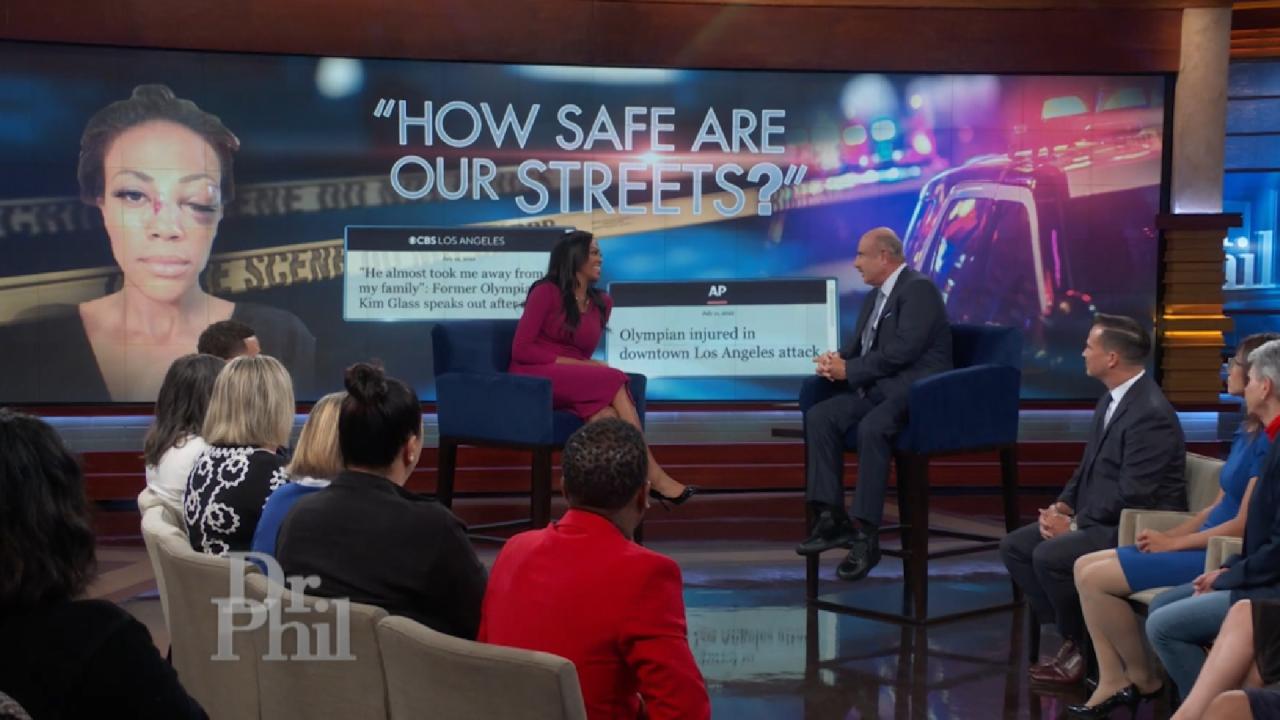 "How Safe Are Our Streets?"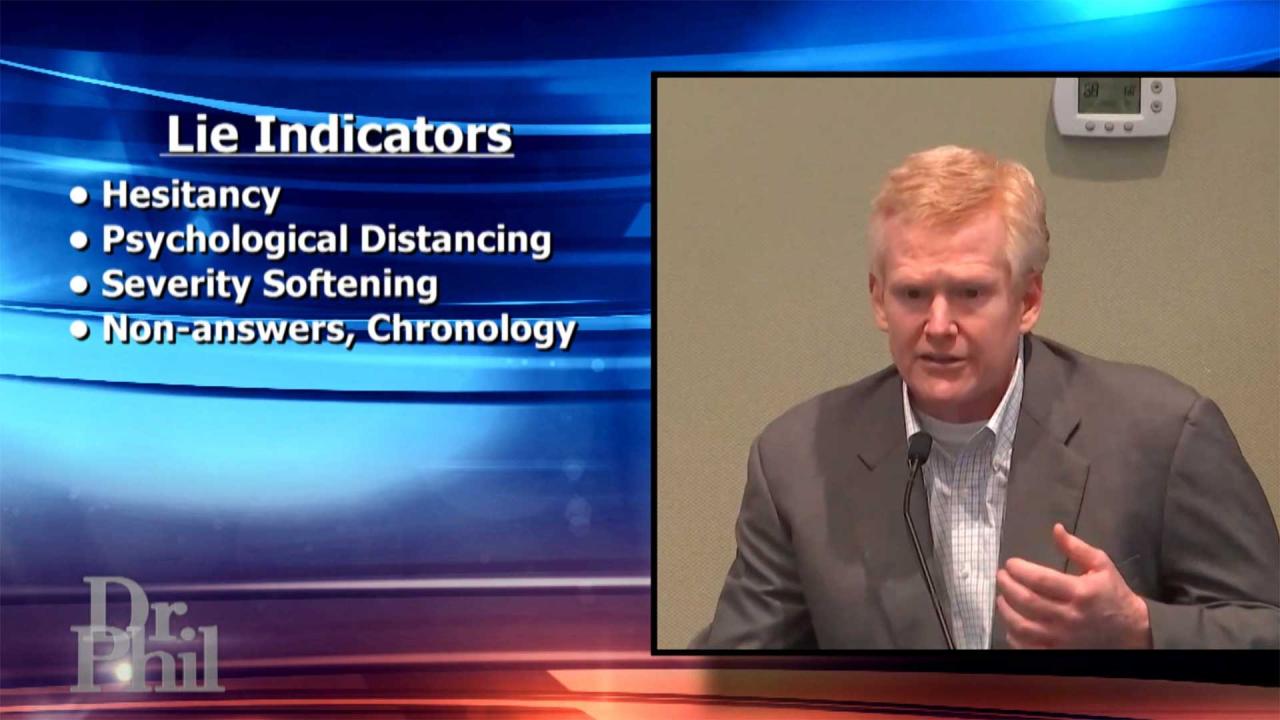 What Body Language Experts Say Were Red Flags In Alex Murdaugh's…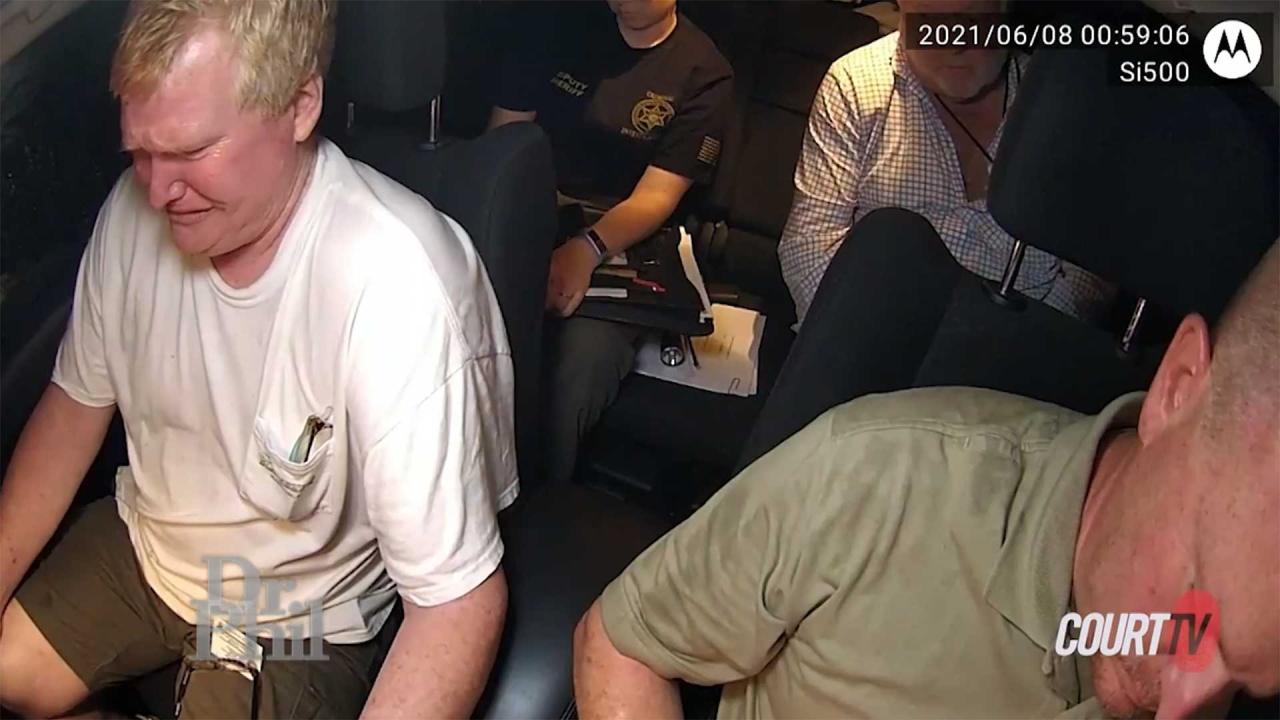 What Body Language Experts Say About Alex Murdaugh's Behavior Du…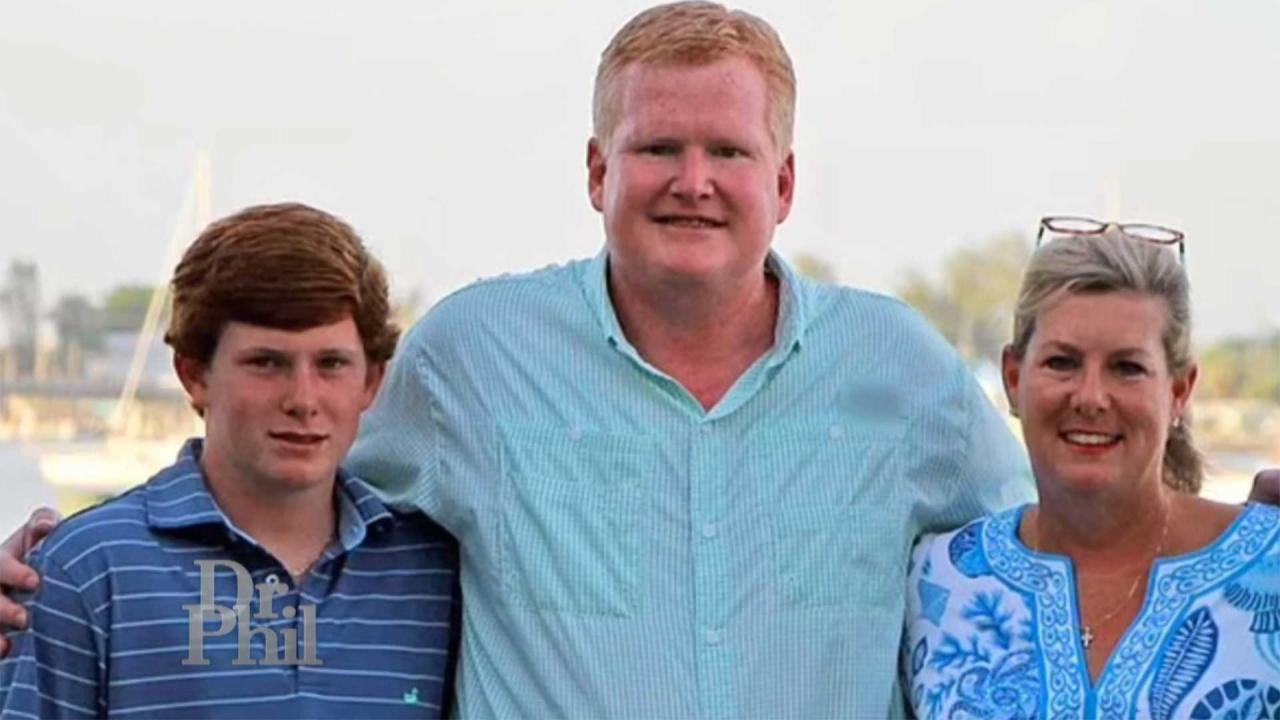 Was Maggie Murdaugh Lured To Moselle Property By Husband Alex Ni…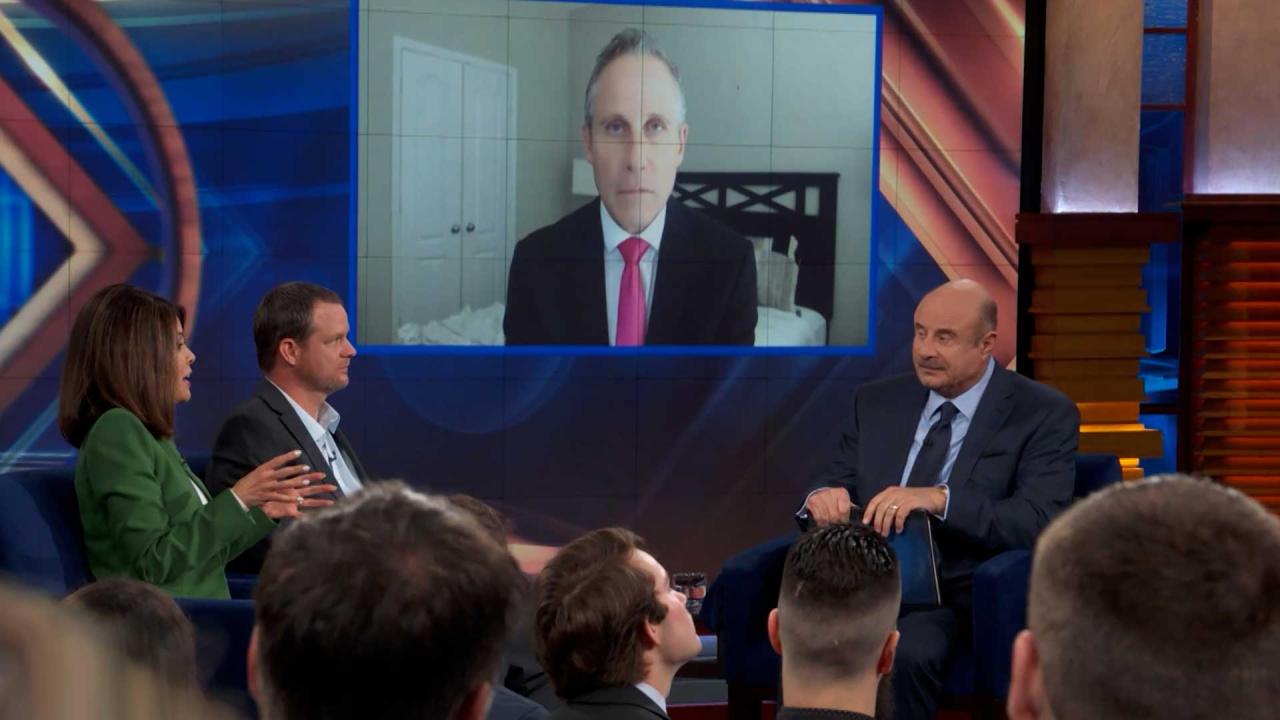 What Former Prosecutor Says Was a 'Jaw-Dropping' Moment In Alex …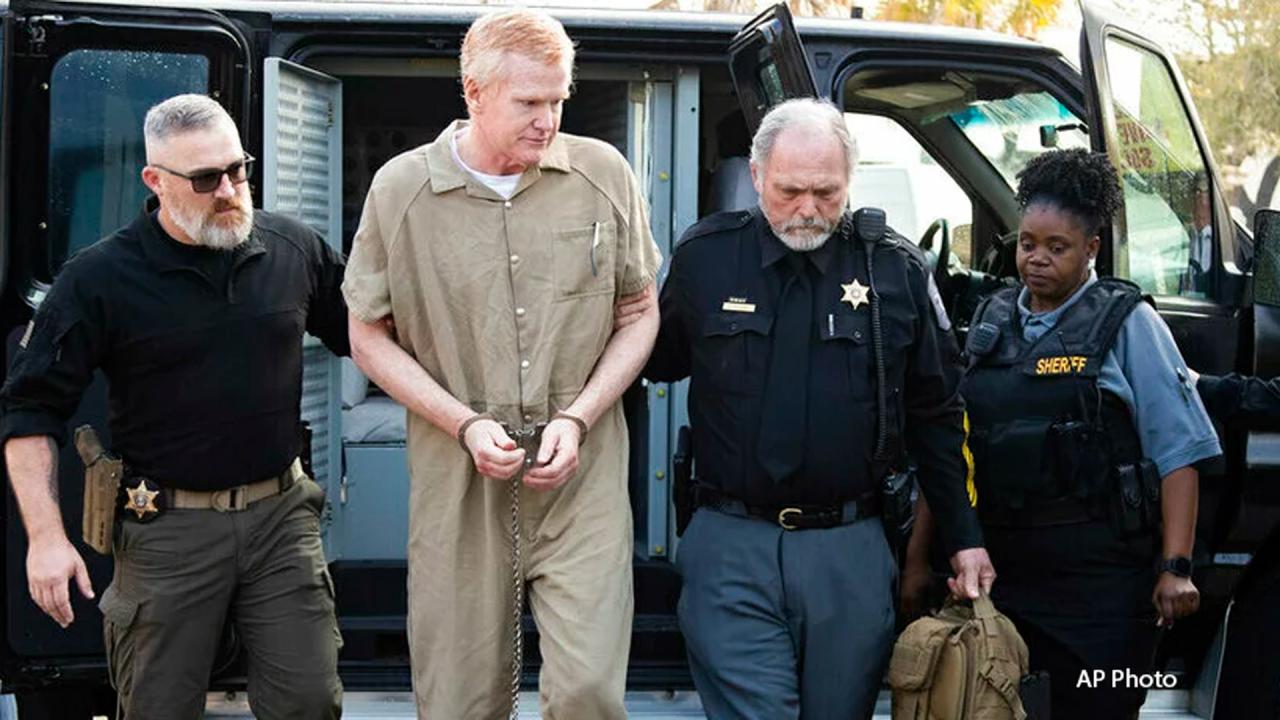 Alex Murdaugh Guilty: His Body Language of Lies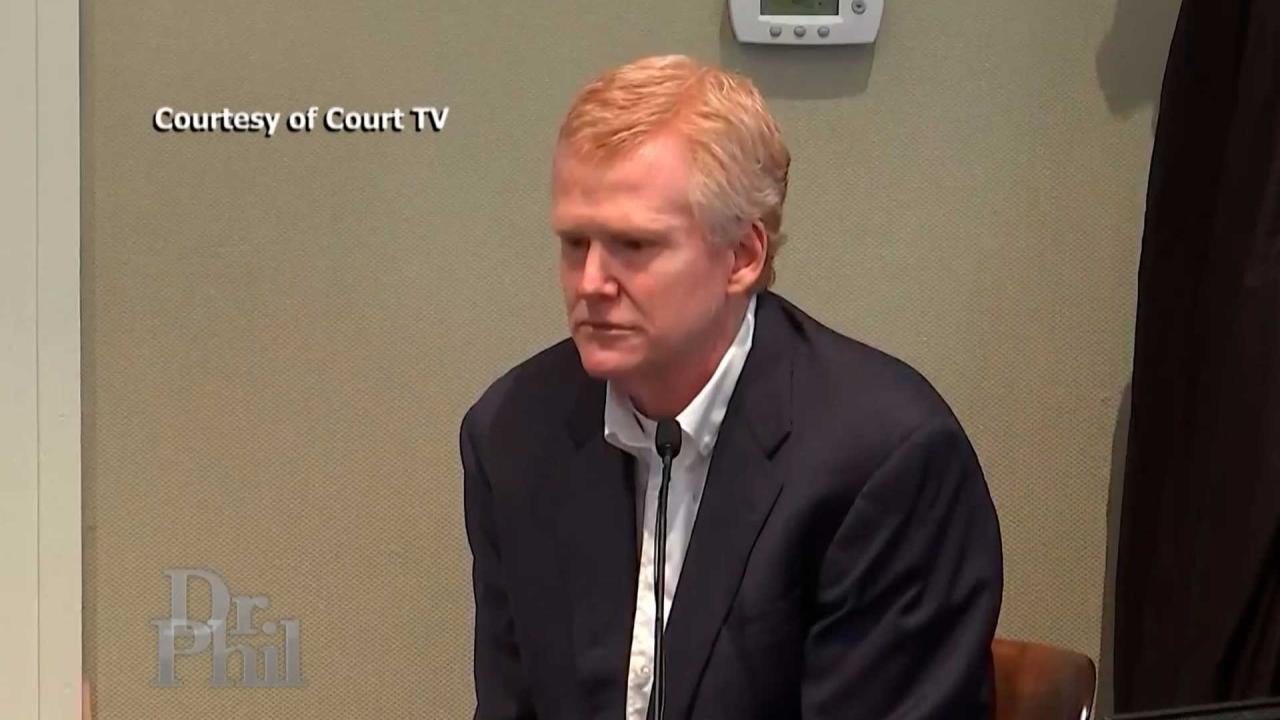 Alex's Murdaugh's Trial: Jaw-Dropping Testimony, A Guilty Verdic…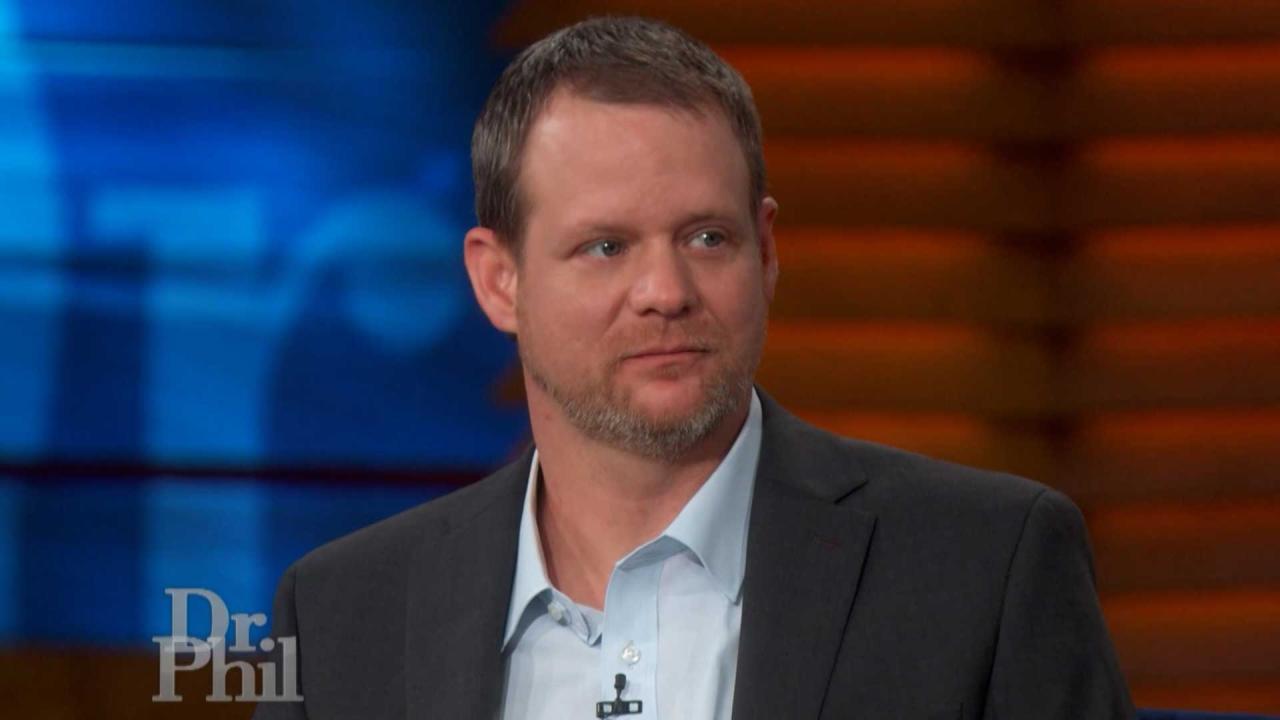 Juror Says Alex Murdaugh's Shocking Admission Led To His Convict…
A Mother Consumed with Rage: Is Her Anger Destroying Her Family?
Ashley, 30, admits she has an "extreme" anger problem and verbally and physically abuses her husband of eight years, Aaron — at times, in front of their 6-year-old son and 3-year-old daughter. What's at the root of her rage? And, can she learn to control her temper? Plus, Seger, 26, says she has been struggling with psoriasis for seven years.
Dr. Freda Lewis-Hall
, Chief Medical Officer of Pfizer (
GetHealthyStayHealthy.com
), shares information about the condition and how it can be treated.
A Mother's Rage
Ashley says she and her husband, Aaron, have been fighting "since the day we got together," adding, "When my husband and I fight, I will always go to a level 10. I'll call him lazy, stupid, retard — the list goes on and on." Ashley admits she is also physically abusive with Aaron. "When I get to that level of rage, I'll black out," she says. "I'll hit him in the face, the chest, the back. I scream to the point of losing my breath. My fits of rage can last an hour."
Aaron says Ashley's temper goes "from zero to 60" in seconds. "It's like Dr. Jekyll and Mr. Hyde," he says. "She closed-fist punched me in the face. She's thrown the baby gate down the stairs, thrown end tables around. She'll punch the walls." Aaron says his biggest concern is for their 6-year-old son and 3-year-old daughter, who he says often witness Ashley's rages. "During one fight, she came at me while I was holding my son," he claims. "It scares the hell out of me, because they're defenseless."
Onstage, Dr. Phil asks Ashley why she is behaving this way.
"I don't really know," she replies. "I mean, I know that I'm really mad and a lot of times, I feel like it's justified ... A lot of times, he eggs me on. He'll come in there and push my buttons."
Trust Issues
Ashley says she has trust issues with Aaron, who works as a photographer, often with female models. "I've hacked his emails, voicemail, put 'find a phone' on his cell phone," she admits. Two months ago, Ashley says her fears became a reality, when she found out Aaron had been cheating on her for just over a year — a discovery she says sent her into a rage.
Aaron admits he has sent text messages to models, saying things like, "Hi, sexy." He also admits to having one physical affair, explaining, "Ashley found out about the affair, because she found text messages. At the time, we weren't getting along, because there was no intimacy in our relationship." Aaron admits if Ashley hadn't caught him, he likely would have continued the affair.
"It makes me wonder where that came from," Ashley says.
"Well, you were certainly betrayed as a child, right?" Dr. Phil says. "There were things that should not have happened that did happen."
"I kind of feel like things could have gone a little bit easier," Ashley agrees.
In a previously recorded interview, Ashley says she and Aaron often fight in front of their kids — and admits she also takes out her anger on her son by screaming in his face. "My son shows many signs of having the same rage I do. He has social and emotional issues," Ashley says."If I'm being 100 percent honest, I don't think I'm a good mom. I would give anything to be a good mom."
Onstage, Ashley tells Dr. Phil that her behavior with her daughter is very different than with her son. "I don't know how two children can be so different," she says. "It sounds horrible, but she just made it through the storm."
"Oh, it's early," Dr. Phil says. "That changes those children in a meaningful and lasting way. You are writing on the slate of who they are."
Dr. Phil says to Ashley, "Everybody has a philosophy in life, and yours is: Get them before they get me. Your children will learn that you are a source of pain, not comfort. [Aaron] will finally say, 'What the hell?' — unless you decide, 'What if I have a choice? What if I trust myself enough to take the risk of not getting them before they get me? What if I come out from behind this wall?'"
Dr. Phil asks Ashley to tell him the five best things about herself, and she replies, "I'm trustworthy. I'm honest. I'm loyal ... I can only do three."
"And you gave me the Boy Scout oath," Dr. Phil says. "Your self-esteem is on the floor, and when we're fearful, we often react in anger, because it's our safest emotion. We get hurt less when we're angry than when we're open, so you're defaulting to anger to protect the self-esteem you don't have any belief in."
Dr. Phil tells Ashley he wants to arrange specialized, individual counseling to work on rebuilding her self-worth. "You're not angry at him; he's just handy," he says, indicating Aaron.
Ashley tearfully accepts.
"My Secret Illness"
Seger, 26, says she has been struggling with severe plaque psoriasis for almost seven years. She says she quit her job as a cosmetologist because of the skin condition, which makes her feel like she has to hide from society. "I think and obsess about it all the time," she says. "I'm teaching my daughter that everyone is beautiful, inside and out, and I wonder how I can be a good role model, when I don't feel that way about myself."
What is psoriasis? And, how can it be treated? Dr. Freda Lewis-Hall, Chief Medical Officer of Pfizer, explains.
For more information on psoriasis and other health topics, visit
GetHealthyStayHealthy.com
.