Troubled Teen: Who Will Take Danielle?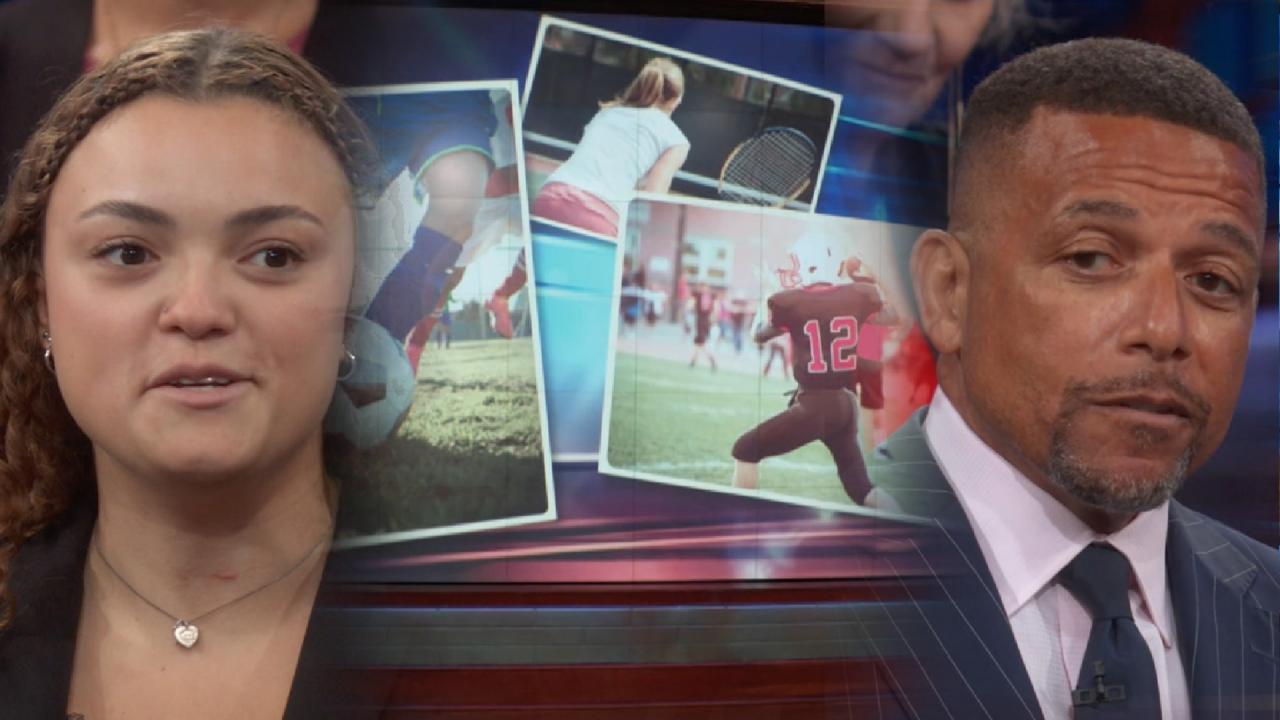 Student-Athletes And Social Expectations – Is There A Double Sta…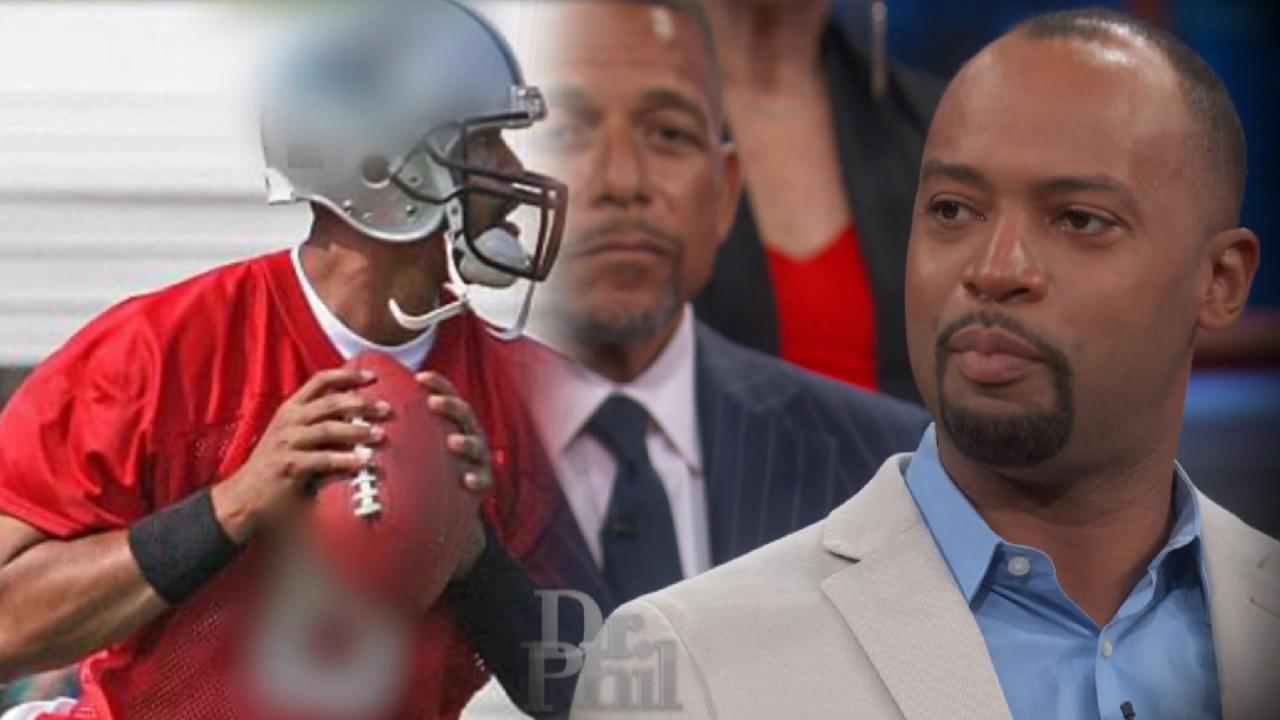 Are Colleges Enabling Student-Athletes To Feel Untouchable? Form…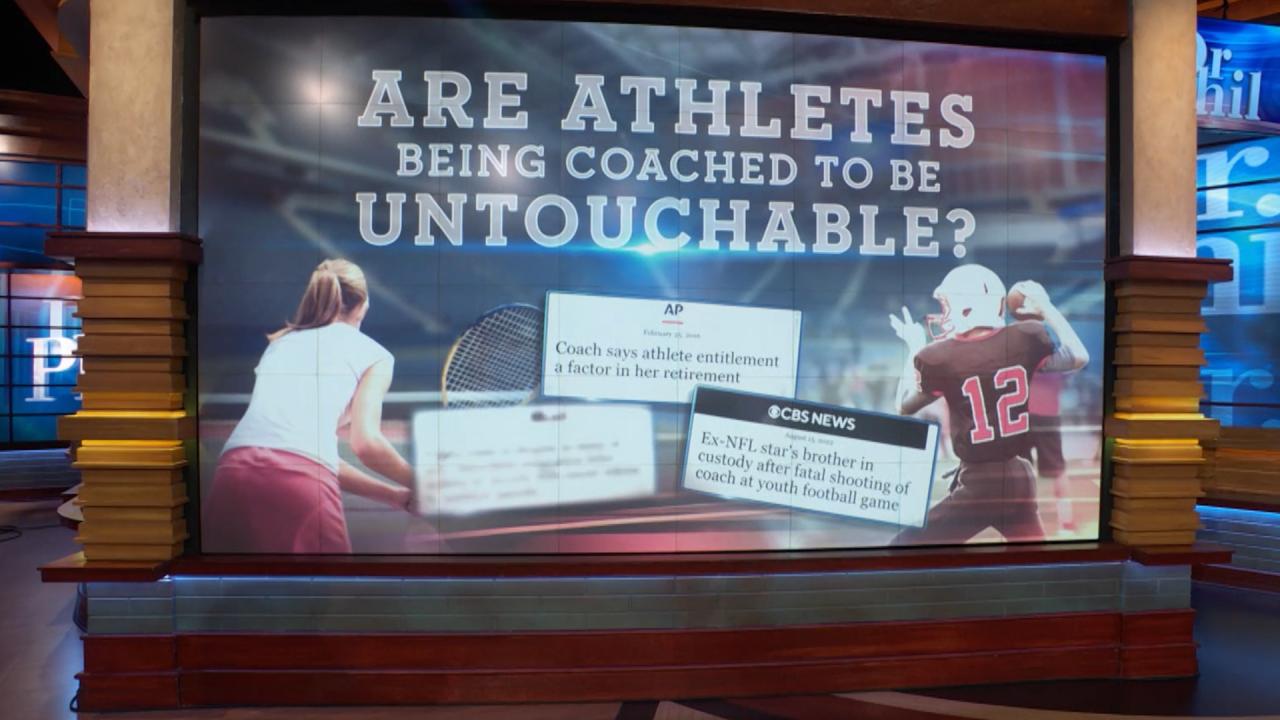 Are Athletes Being Coached to Be Untouchable?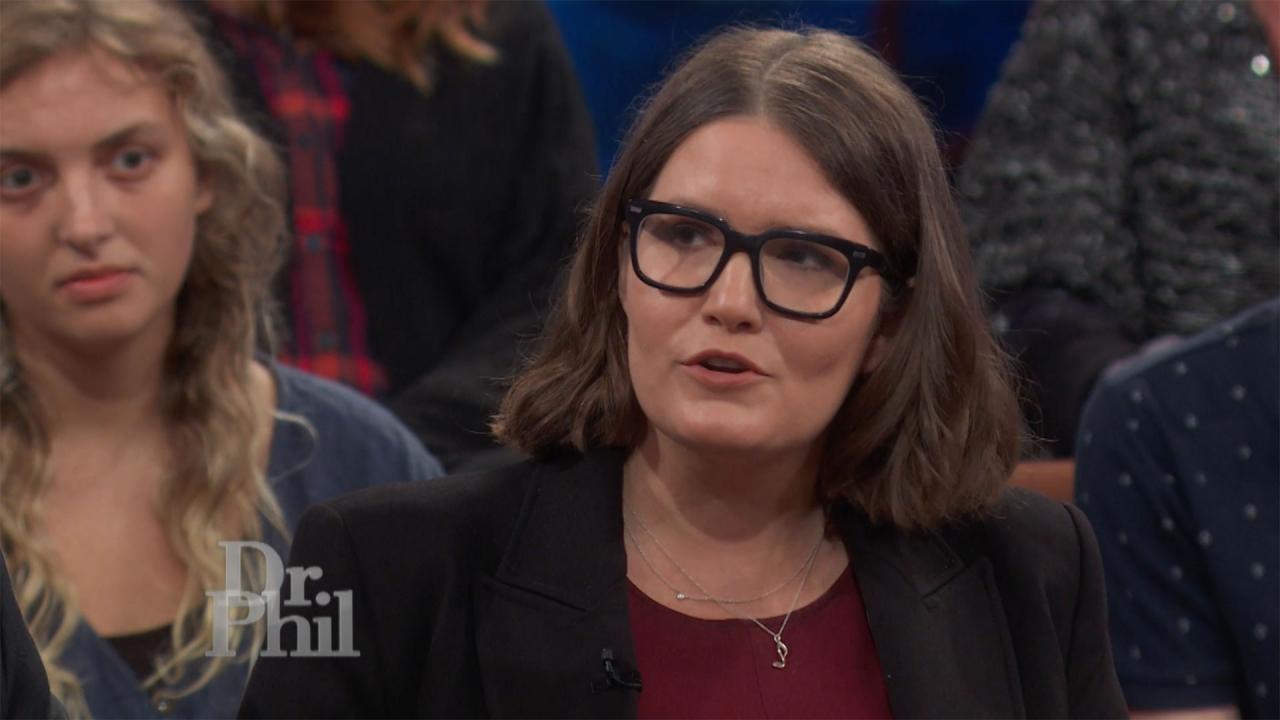 Expert Says Universities Need To Take Some Responsibility For St…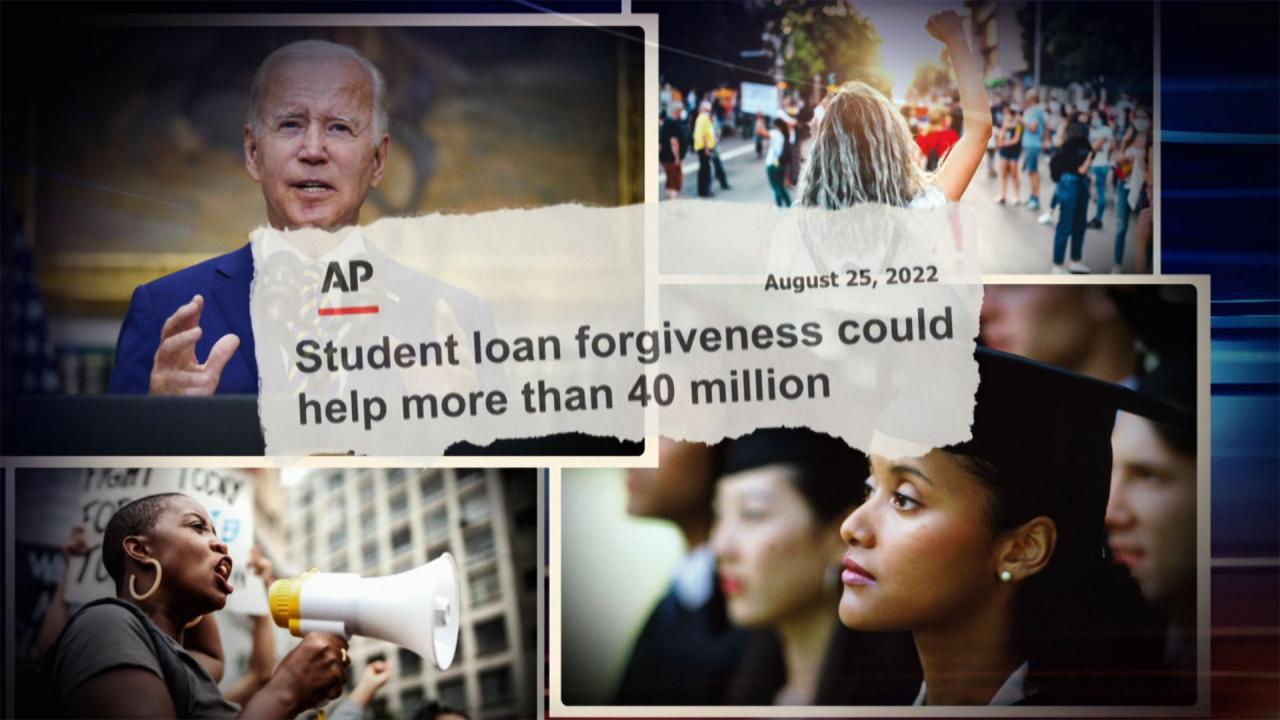 'Somehow Or Another, There's Got To Be Some Control On College C…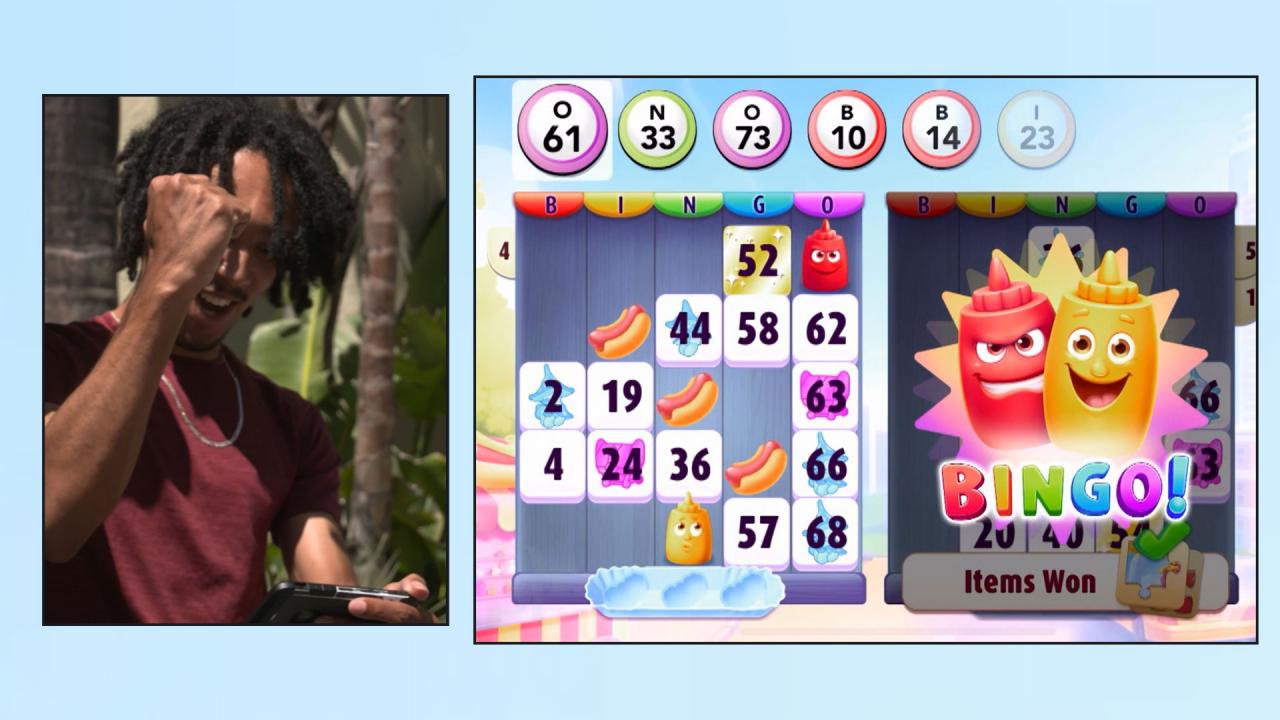 Beat Burnout With Self-Care And Bingo Blitz!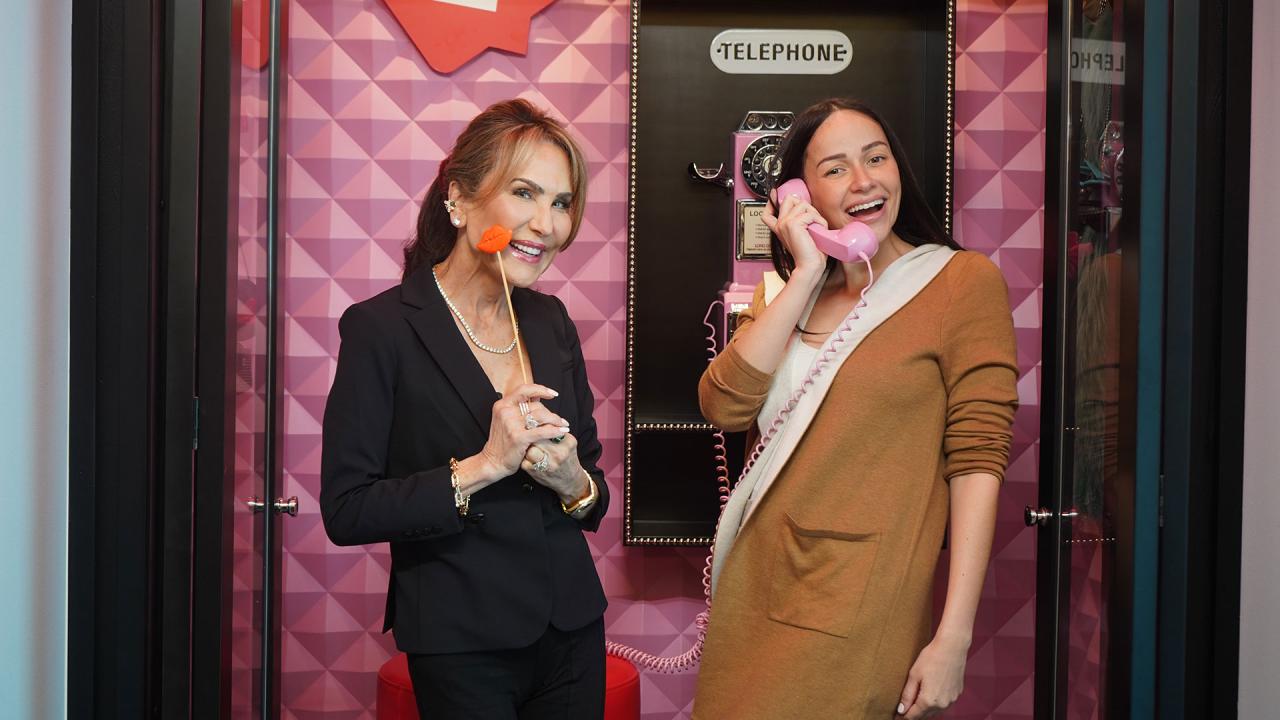 The Secret to Lymphatic Massage – 'I've Got A Secret! With Robin…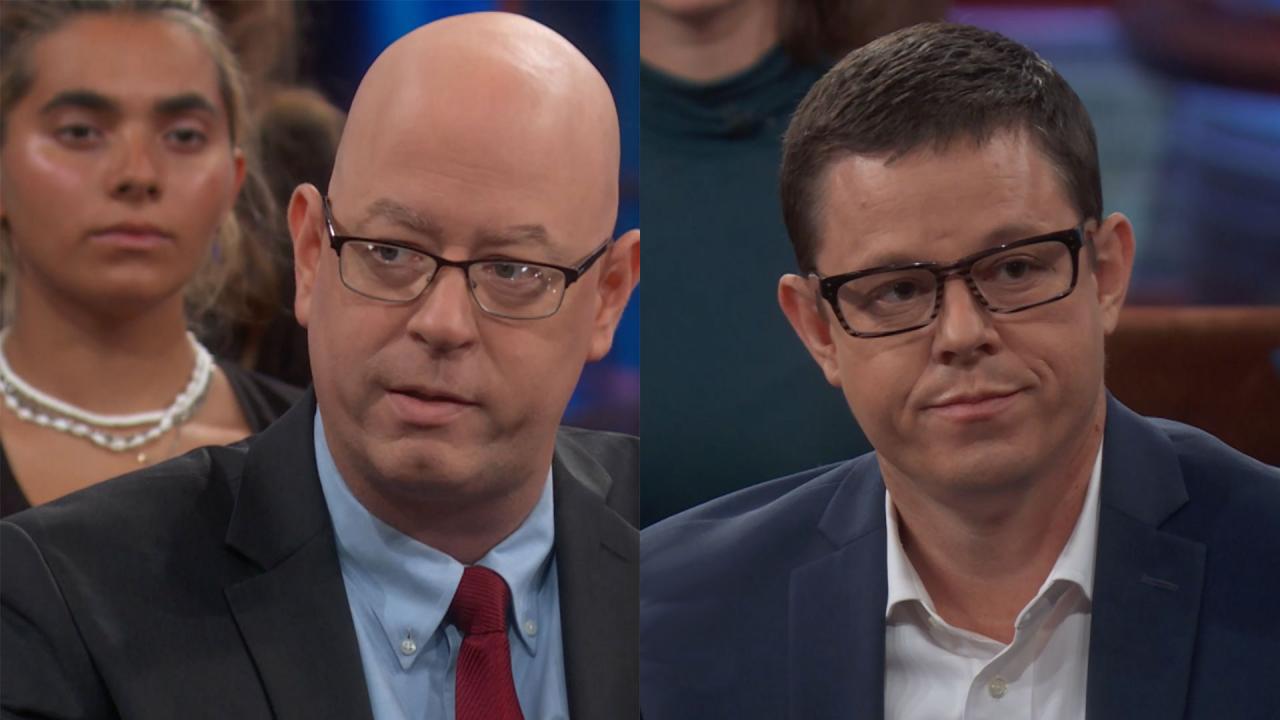 Experts Weigh In On Who Will Pay For Student Loan Forgiveness Pr…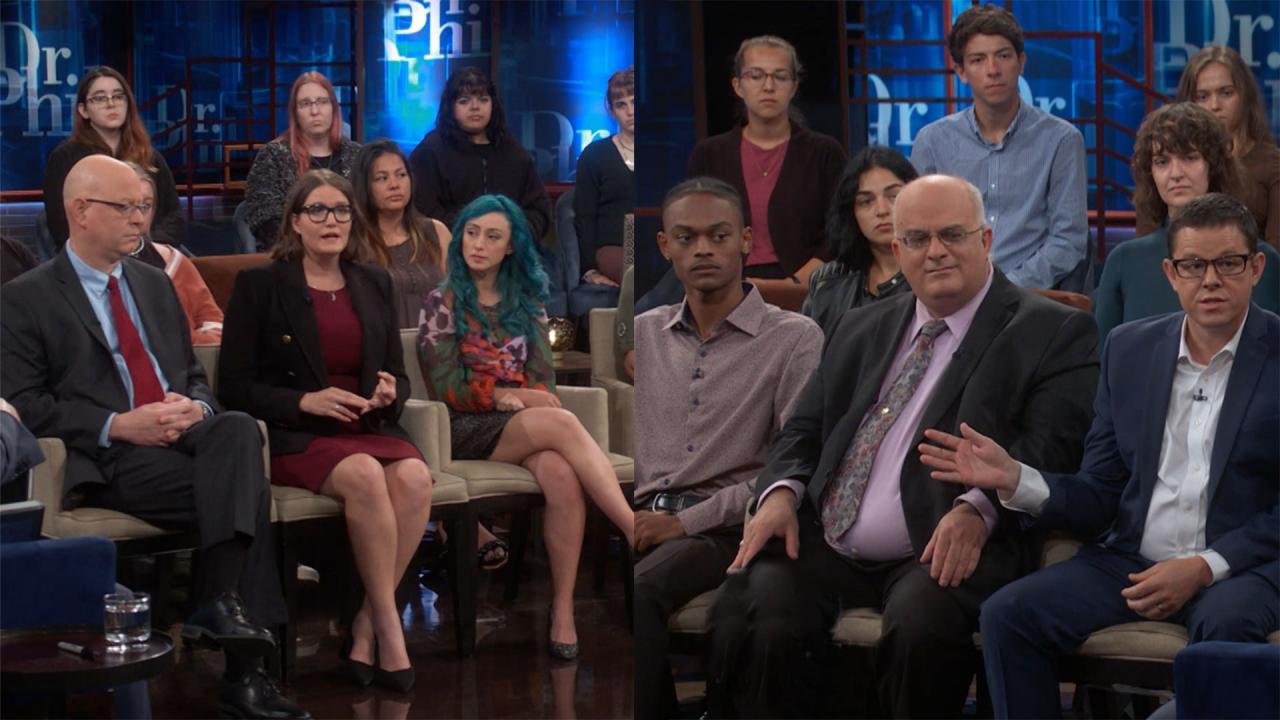 Critics And Supporters Of President Biden's Student Loan Debt Re…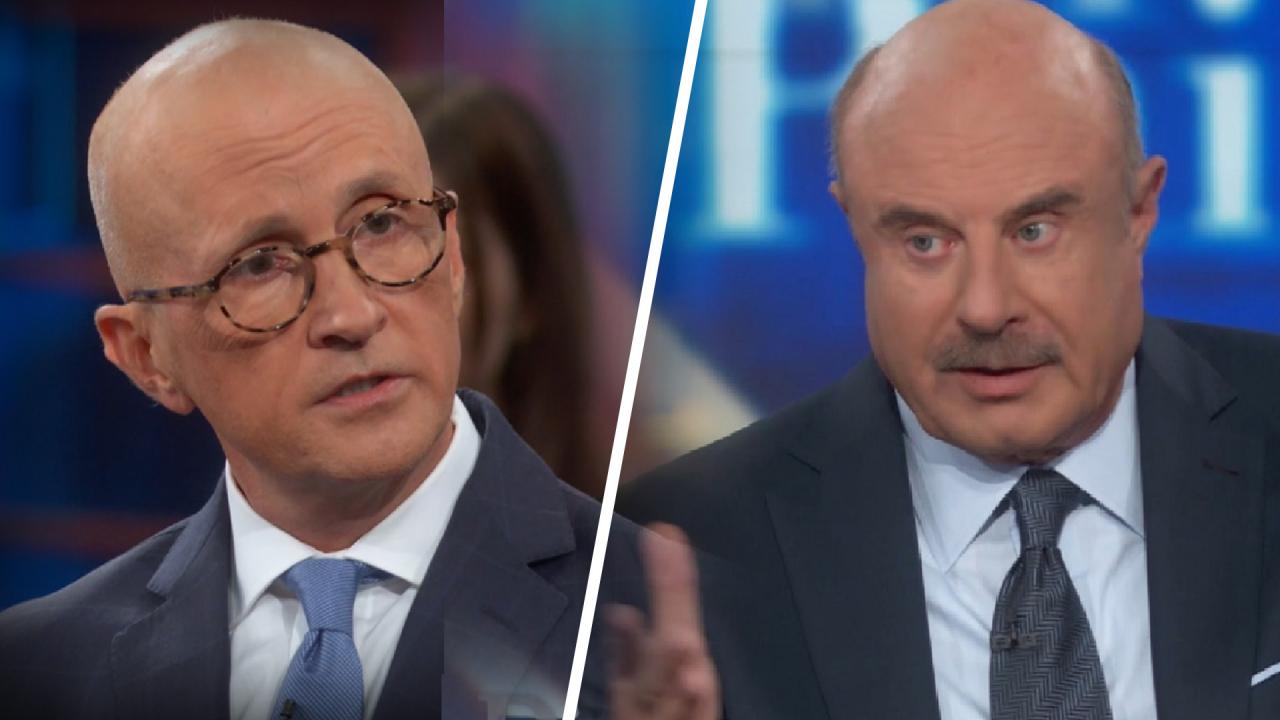 Revenge Cravings And Justice Addiction: Is Social Media To Blame?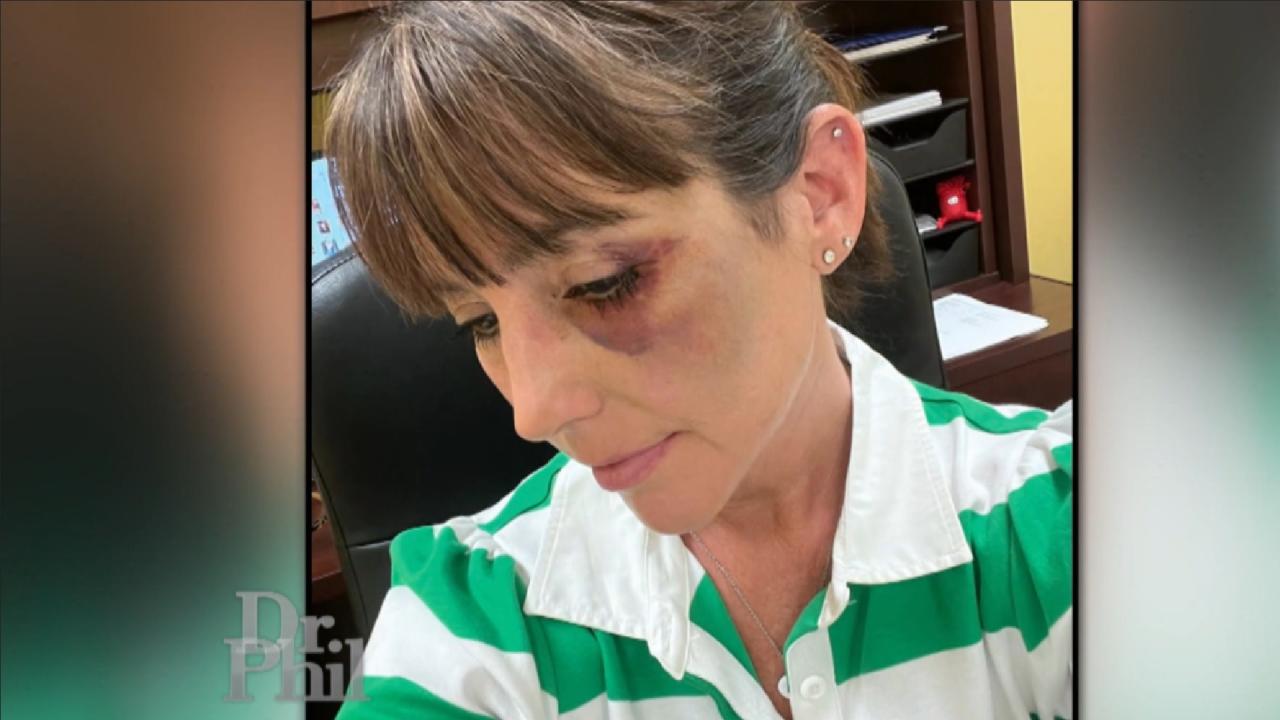 'We've Lost A Little Bit Of Our Humanity,' Says Youth Umpire Who…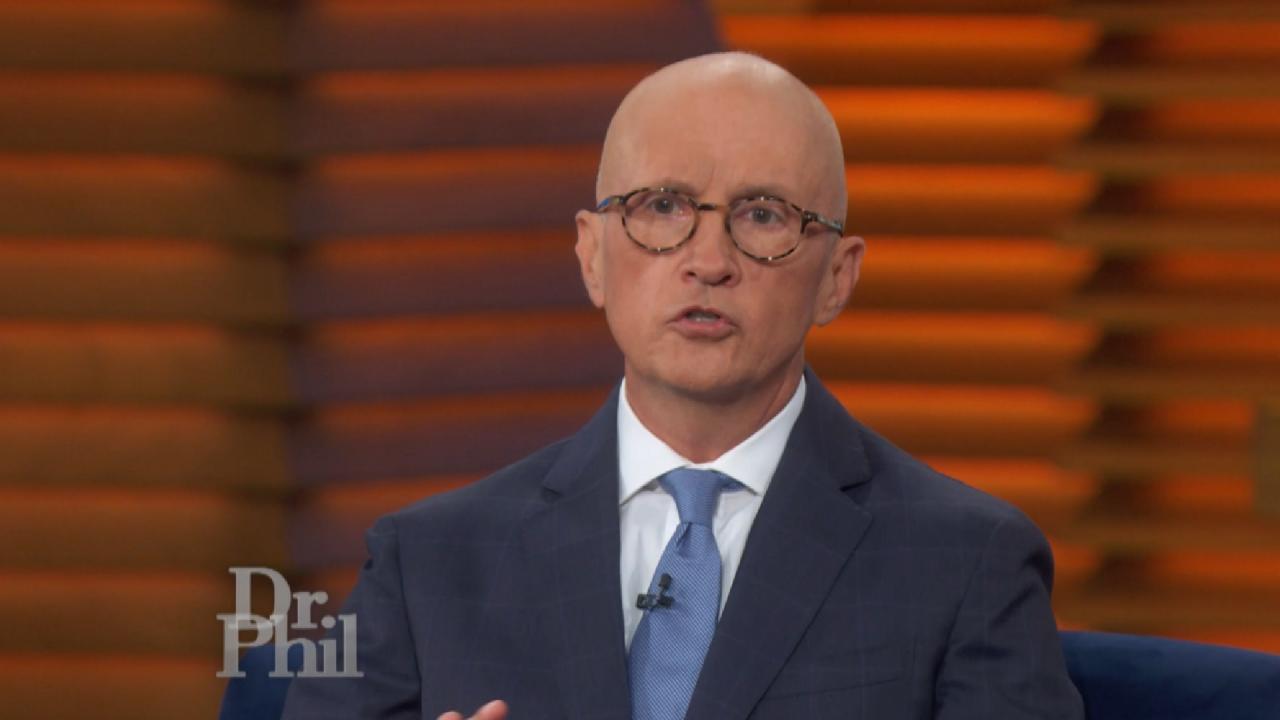 Why A Psychiatric Researcher Says, 'America Is Becoming A Justic…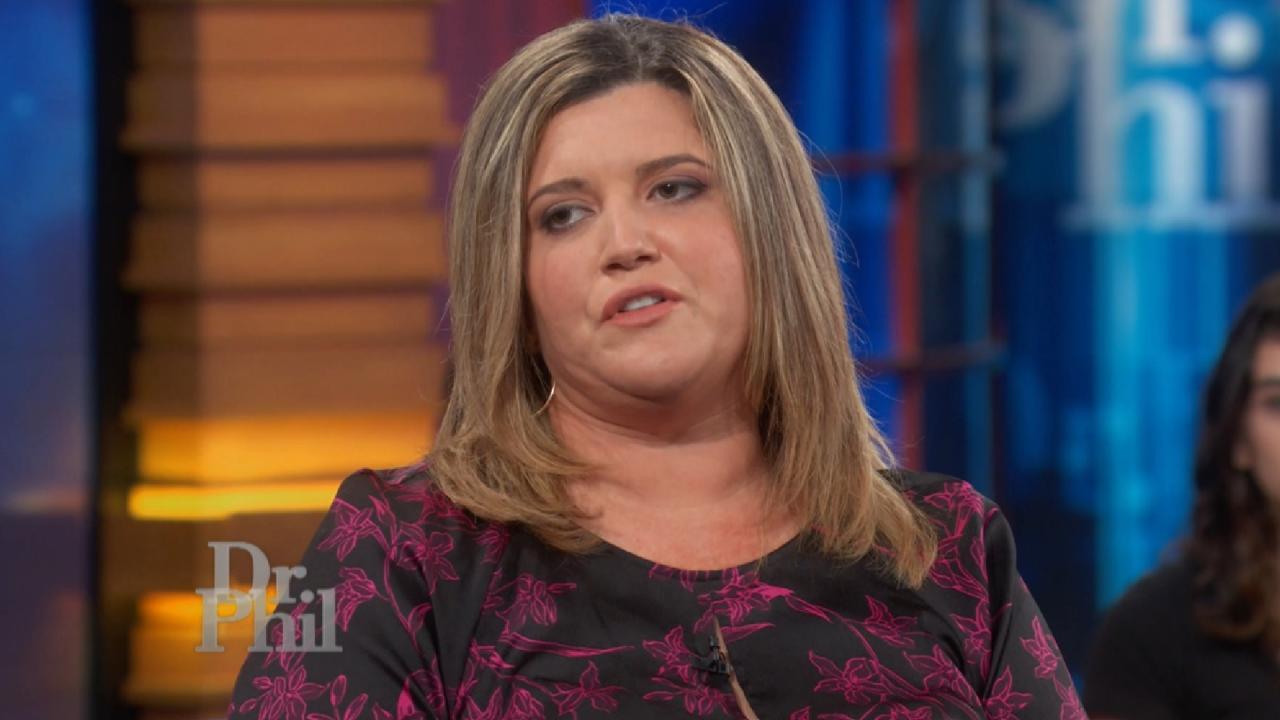 Woman Says Boyfriend Started Road Rage Incident That Left Him De…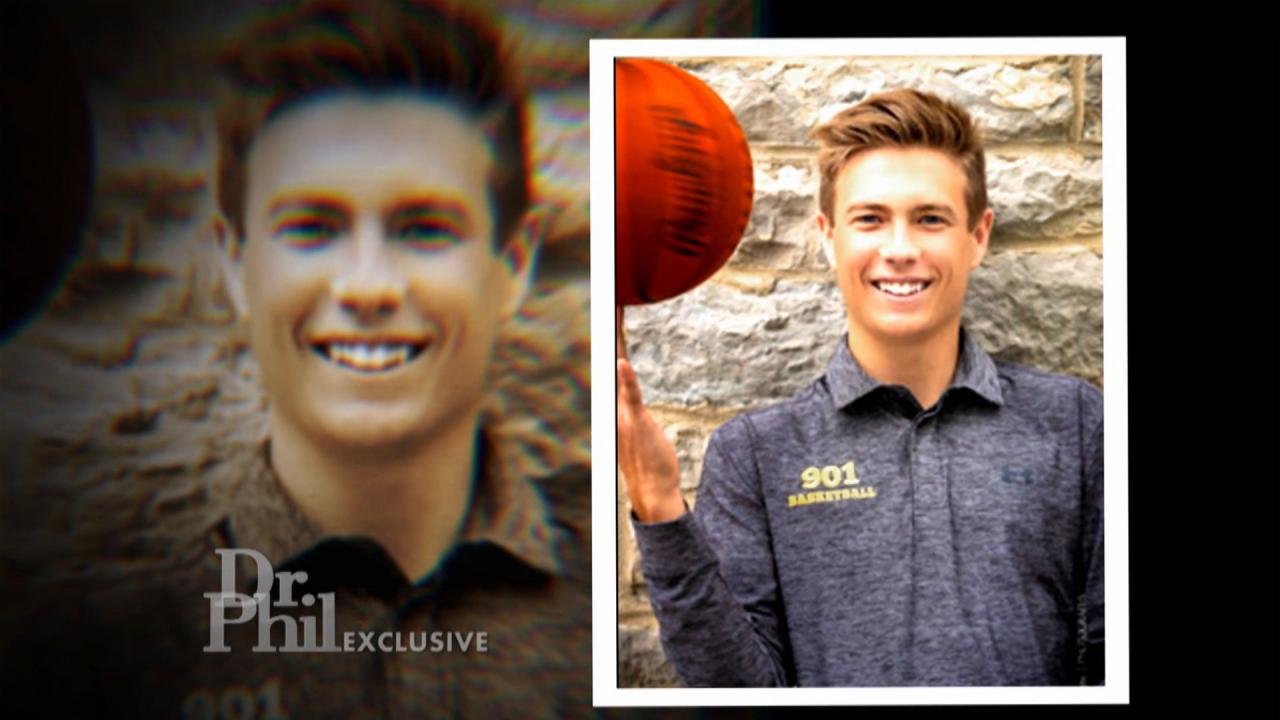 Parents Whose Son Died After Hazing At Bowling Green State Univ…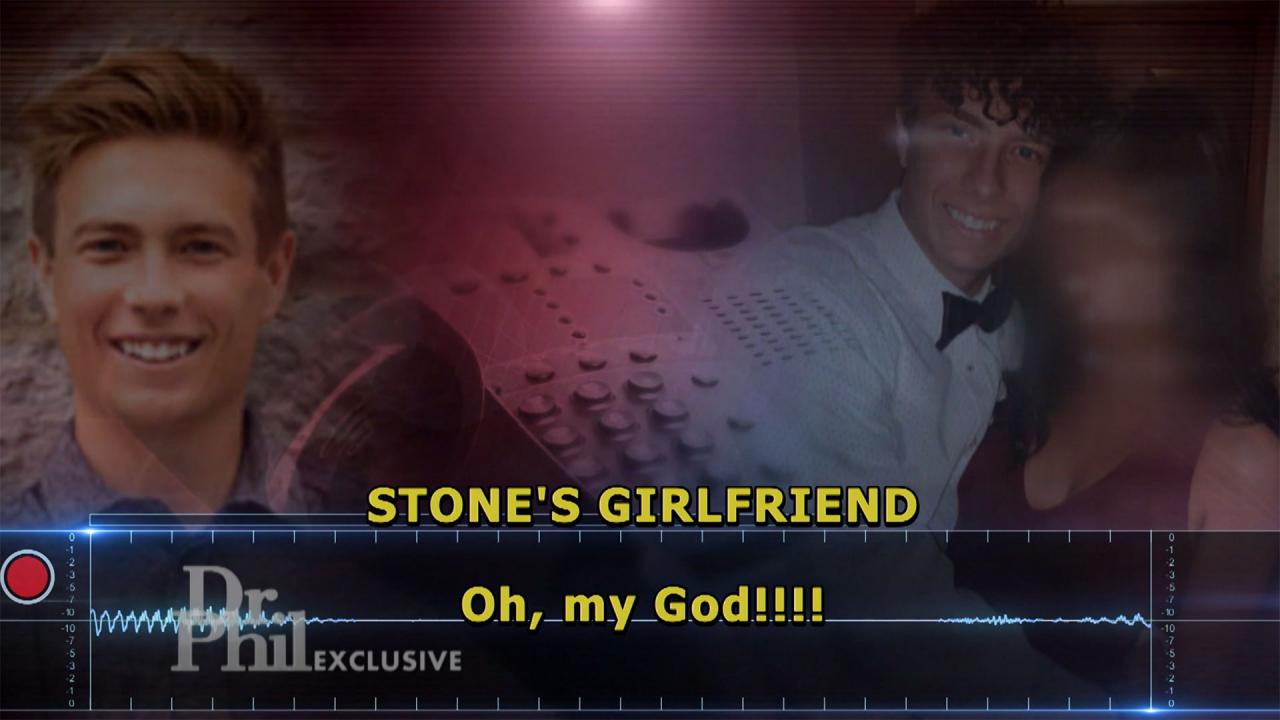 Hear 911 Call And See Video After College Sophomore Drank Excess…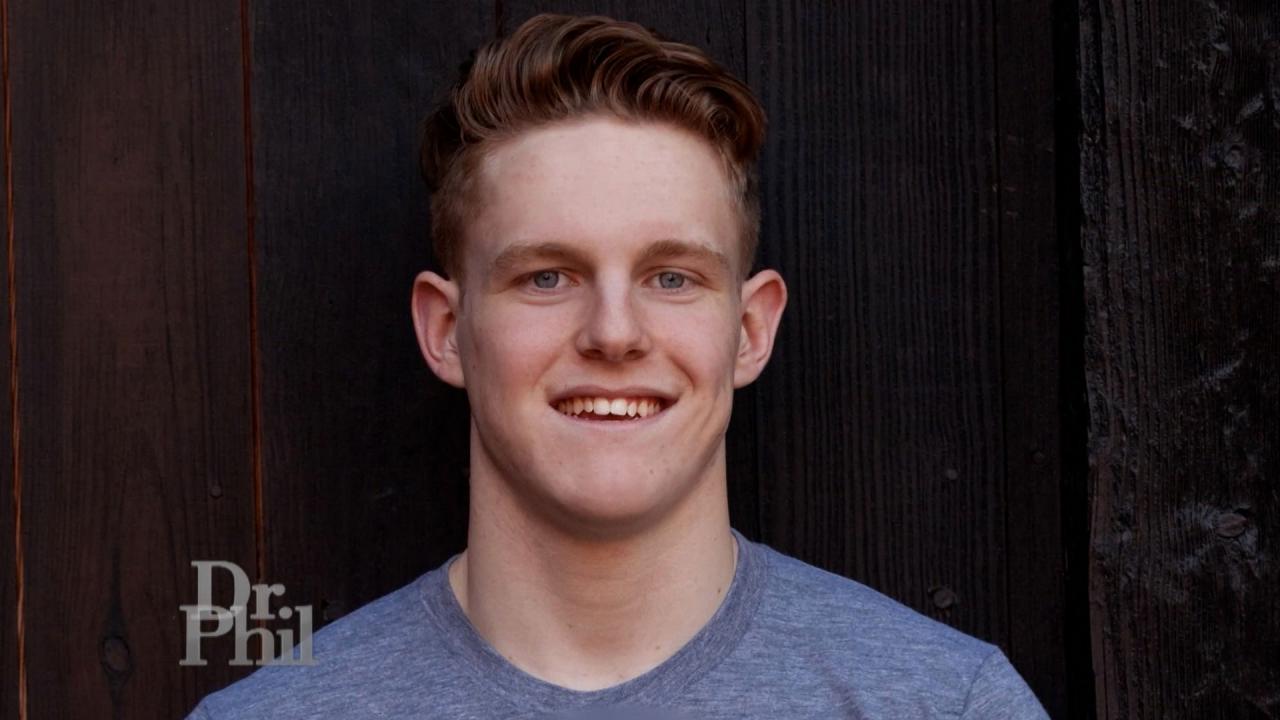 Mom Became Anti-Hazing Advocate After Son Died Rushing Fraternit…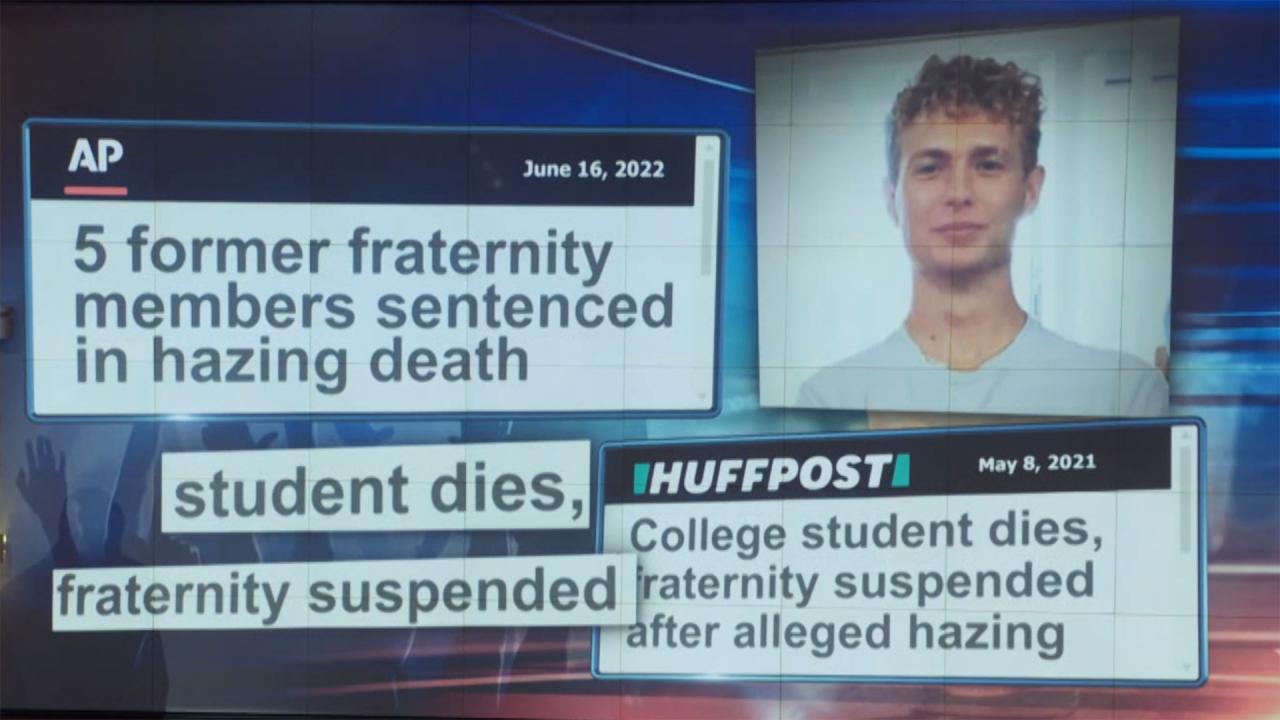 Why Some College Students Want To Be Part Of Greek Life And Agre…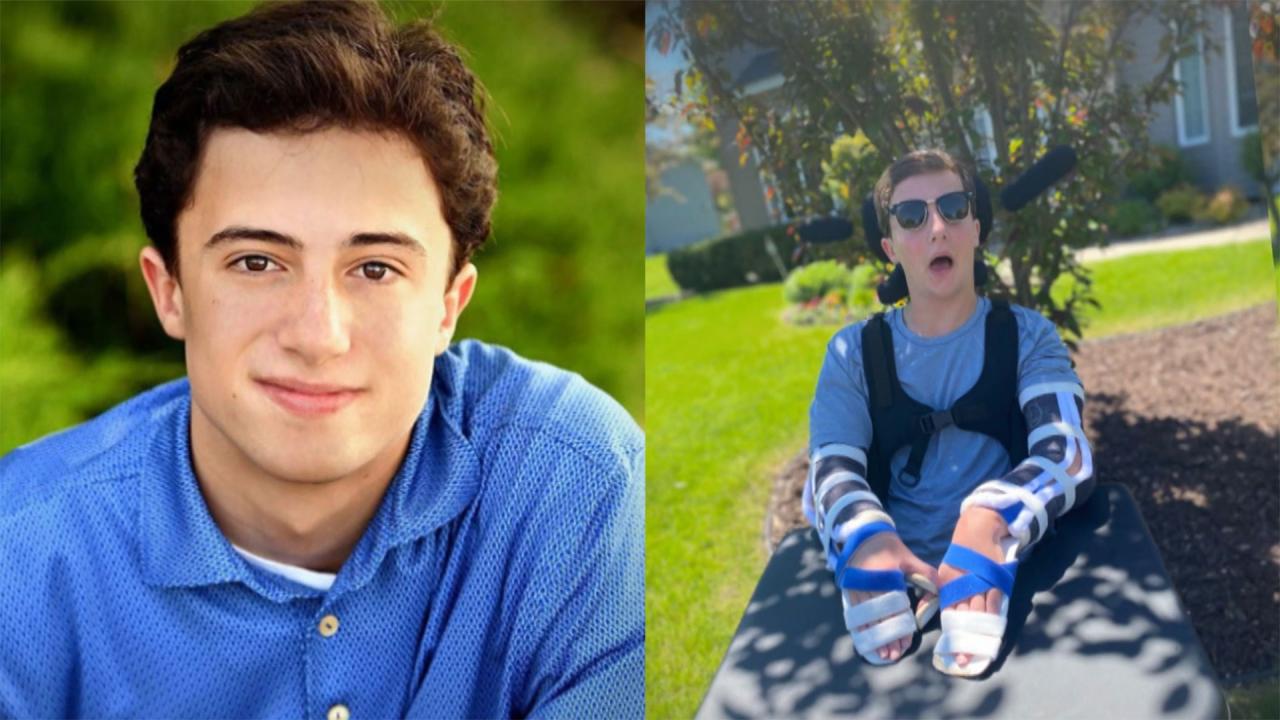 Young Man Can't See, Speak, Walk After Suffering Severe Brain Da…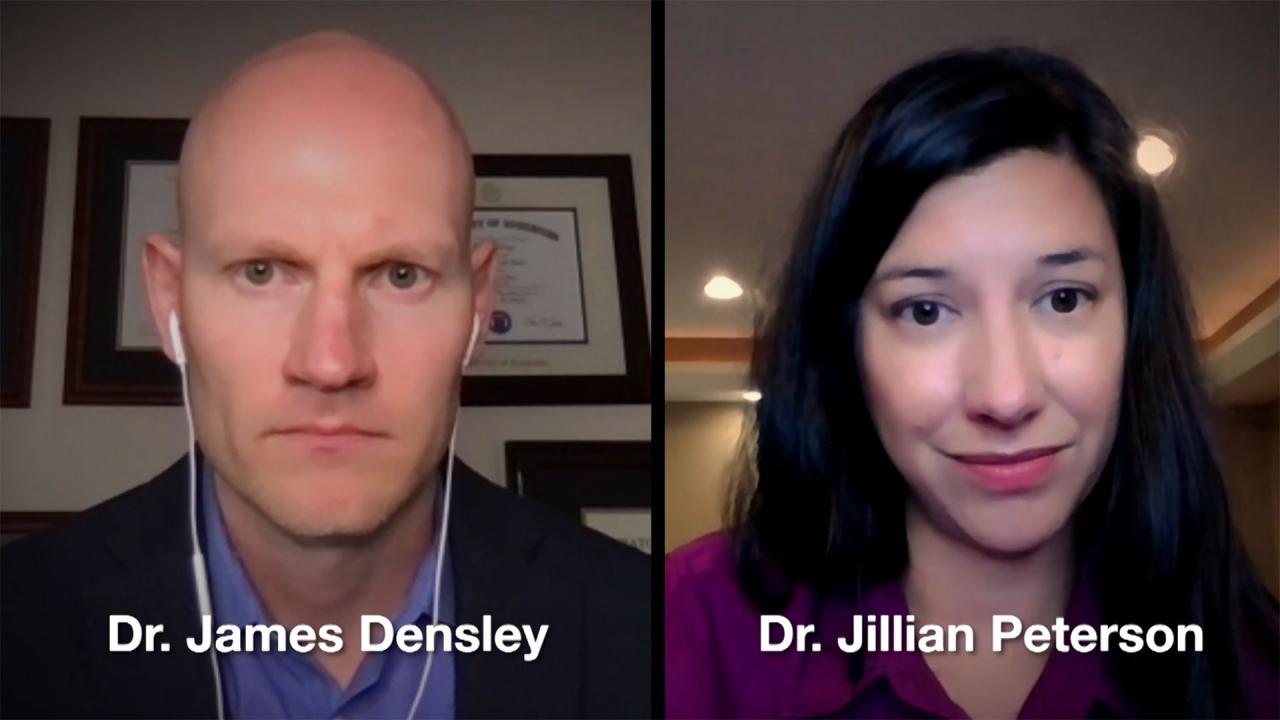 The Profile Of A School Shooter – 'Phil In The Blanks' Podcast
Troubled Teen: Who Will Take Danielle?
A fractured family turns to Dr. Phil, desperate to get help for 15-year-old Danielle, who they say has a history of lying, acting out and showing inappropriate sexual behavior. Dr. Phil, along with
Troy Dunn
, author of
Family: The Good F Word: The Life-Changing Action Plan for Building Your Best Family
, sits everyone down in hope of a resolution. Can this family unite for the best interests of Danielle? Plus, Loree says smoking rules her life, and she wants help quitting this deadly addiction before it becomes a deadly diagnosis.
Dr. Freda Lewis-Hall
, Chief Medical Officer of Pfizer (
GetHealthyStayHealthy.com
), shares important information about how to quit smoking.

This episode contains strong sexual content. Viewer discretion advised.
More than 16 million kids in the United States are at risk for hunger each day. Fortunately, you can help. Visit Feeding America to find your local food bank. And, help Dr. Phil raise enough money for 10 million meals. Donate today!
A Troubled Child
Jeff and Valerie say when their daughter, Danielle, was 4 or 5, she was showing inappropriate sexual behavior, and by second grade, she was threatening physical harm and making sexually explicit comments to classmates. They say they tried therapists and behavioral plans at school, but nothing seemed to work.
Jeff and Valerie admit they have not been a united front while raising their daughter, who has been bounced around between them and her grandmothers while growing up. Jeff's wife, Kelly, says trying to help raise Danielle was difficult because of Valerie. Danielle is now 15, and Kelly says she won't allow the teen around her three younger siblings.
Kelly and Jeff say Danielle's acting out sexually got worse as she got older. They say they caught Danielle inappropriately touching her sisters on more than one occasion. "I couldn't leave them alone together," Kelly says.
Jeff says he was torn between wanting to protect his children and wanting to include Danielle in his family, and the stress put a strain on his marriage.
"It got to the point where we just had to say, 'This is not good. She can't be here anymore,'" Kelly says.
Jeff says Danielle went to live with his mother, Leslie, for three years, and the arrangement worked out well at first, but then he says she started high school, and her behavior began to change again. "She was hanging out with the wrong kids, and she was constantly lying. She tried marijuana at school," he says. When Danielle became too difficult for Leslie to manage, Jeff says they put her in a residential home for girls.
Kelly says Danielle was kicked out after three weeks. "They found a journal. This journal brought a whole new level to it because it was very, very dark, very scary. It talked about weapons and killing girls," she says.
Dr. Phil asks Jeff, "Do you believe your daughter has been molested, or do you think she's been exposed to inappropriate sexual content?"
"I think she's been molested. I do. I think she was shown how to touch inappropriately. I think someone has done that with her," he says.
"And you have children, and you are very uncomfortable with Danielle being around your children," Dr. Phil says to Kelly.
"Yes," Kelly says. She says there were several incidents where Danielle was inappropriate with her siblings.
"It's hard for me because I want to protect all of my kids, and I don't want to push one aside," Jeff says.
Dr. Phil notes Valerie and Kelly's disdain for each other. "Were you still involved with him when he was getting married?"



Dr. Phil reviews Danielle's journal entries, which include mentions of suicide and murder. "This seems to me to be a child not crying for help but screaming — screaming for help — and neither parent is involved in her day-to-day parenting."
Valerie says the whole family needs help. She says the journal entries were written two years ago, when Danielle was under a lot of pressure from her father and grandmother.
Dr. Phil asks if he can meet with their daughter, and they agree.

One on One
Dr. Phil sits down with Danielle backstage. Dr. Phil asks her if she thinks her behavior is in her best interests.
"No," she says. "I wish that I wouldn't have done what I did."
"It hasn't been long, but you've done some pretty outrageous things. Did you tell a boyfriend that you'd been raped, got pregnant and lost the baby?" Dr. Phil asks.
"Yeah," she says. Danielle admits it was a lie.
"What would you have to gain by doing that?" Dr. Phil asks.
"I was trying to see if my parents would react," she says.
"How would you want them to react? What would have been the right reaction by them?"
"To get mad at me and just, I guess, want to be, like, close to me and want to know what's going on, and why I would do that and kind of all come together," she says.
"You thought if you go into crisis, they'll rally around, and you'll be in the middle of all that," Dr. Phil surmises.
"Yes," Danielle says.
Dr. Phil asks the teen about her journal entry where she describes fantasizing about killing her teacher.
"I couldn't tell you why I wrote that."
"That's pretty dark, right?"
"I don't know."
Dr. Phil asks Danielle what she'd like for her future.
"I honestly have no idea. I just want to figure out what I'm good at and what I'm capable of doing, rather than people telling me. I don't feel it for myself, and I honestly don't know, like, if I'll even have a good future," she says. Danielle says she'd like to be a pediatrician.
"I think you have a spectacular future ahead of you," Dr. Phil tells her. "I hope you give yourself a chance to claim it. I want you to do what you want to do, and I want you to be happy."
What's Best for Danielle?
"I couldn't agree with what he's saying more," Dr. Phil says. "I think at this point, her dysfunction is beyond your parenting skills. There is no question in my mind that she needs to have an opportunity to really focus on herself … You're in over your head. This girl needs professional help. She needs it intensely, and she needs it right now."
Dr. Phil recommends they all sit down and come to a decision together about what Danielle would benefit from the most. He says he looked into Project Patch, the program Jeff was hoping to get Danielle into before he says Valerie intervened. "What an amazing organization and facility. We contacted them, and Project Patch is ready to take Danielle and give her a full scholarship, which I think is an amazing opportunity. I would highly recommend that you seize that opportunity." Dr. Phil says Jeff, Kelly and Valerie will also be involved, to come up with a family plan "so she comes home to a unified front instead of some kind of chaos."
Executive Director of Project Patch Chuck Hagele says, "We love kids, and we love to restore their futures, and even more than that, our dream is for your family to thrive, and we'll do everything we can to help that happen."
"Will My 33-Year Cigarette Habit Kill Me?"
Loree says she started smoking when she was 12 years old and has tried to quit at least 30 times. Loree says smoking rules her life, and she wants help quitting this deadly addiction before it becomes a deadly diagnosis.
Dr. Freda Lewis-Hall
, Chief Medical Officer of Pfizer, explains why smoking is so hard to quit and offers Loree advice for how to do it.
For more information on quitting smoking and other health topics, go to
GetHealthyStayHealthy.com
.