"I've Divorced My Ex Twice, but I'm Still in Love"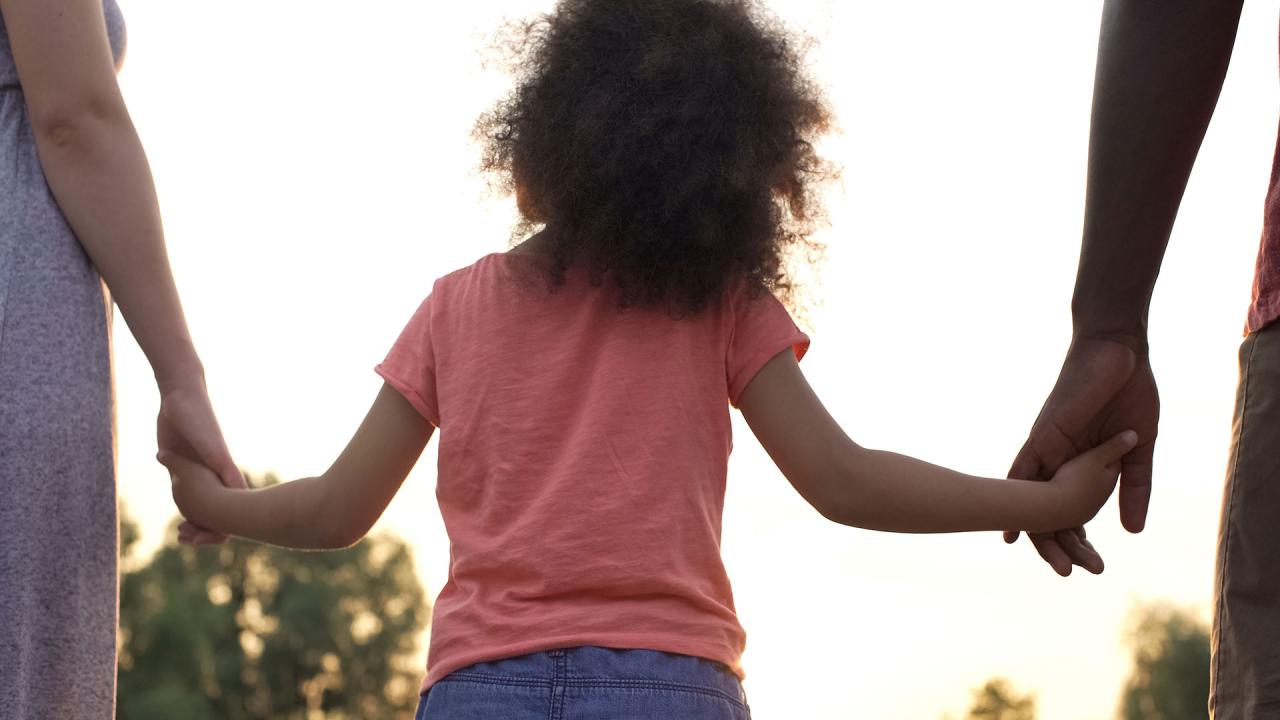 Steps To Take To Protect Your Children From Sex Abuse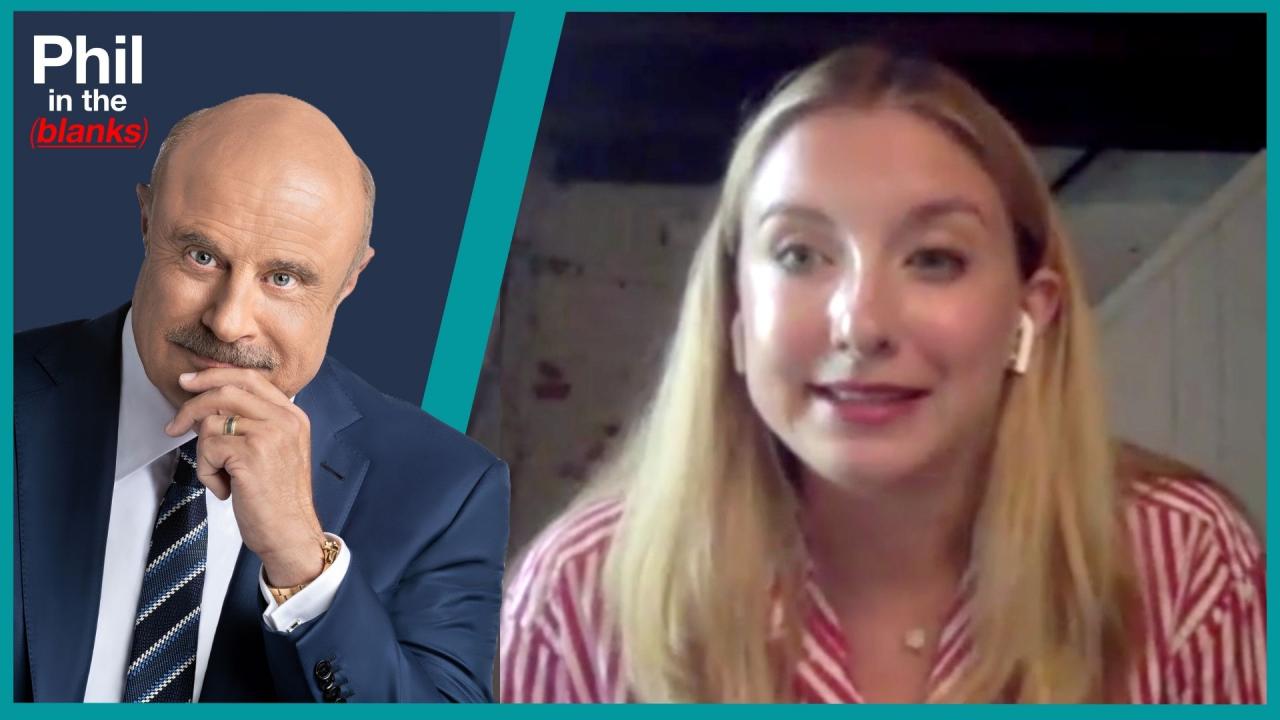 Free Speech And The Effects Of Cancel Culture – 'Phil In The Bla…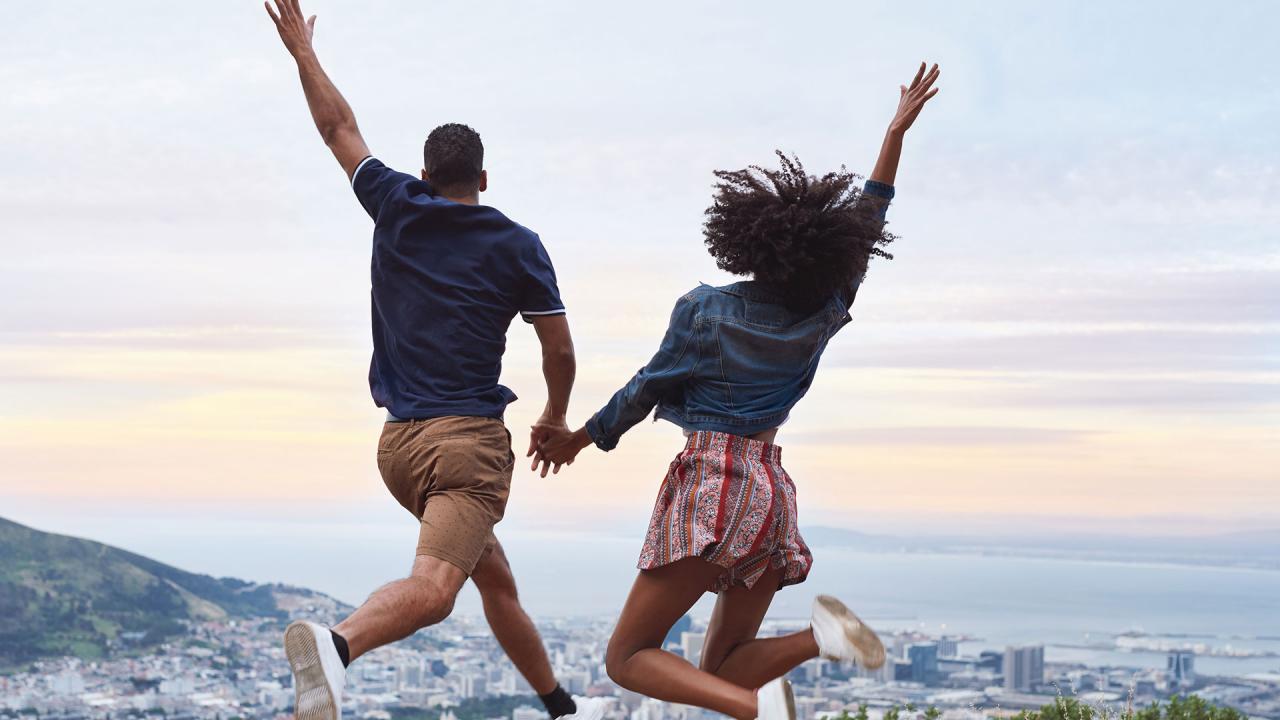 Two Key Components For A Successful Relationship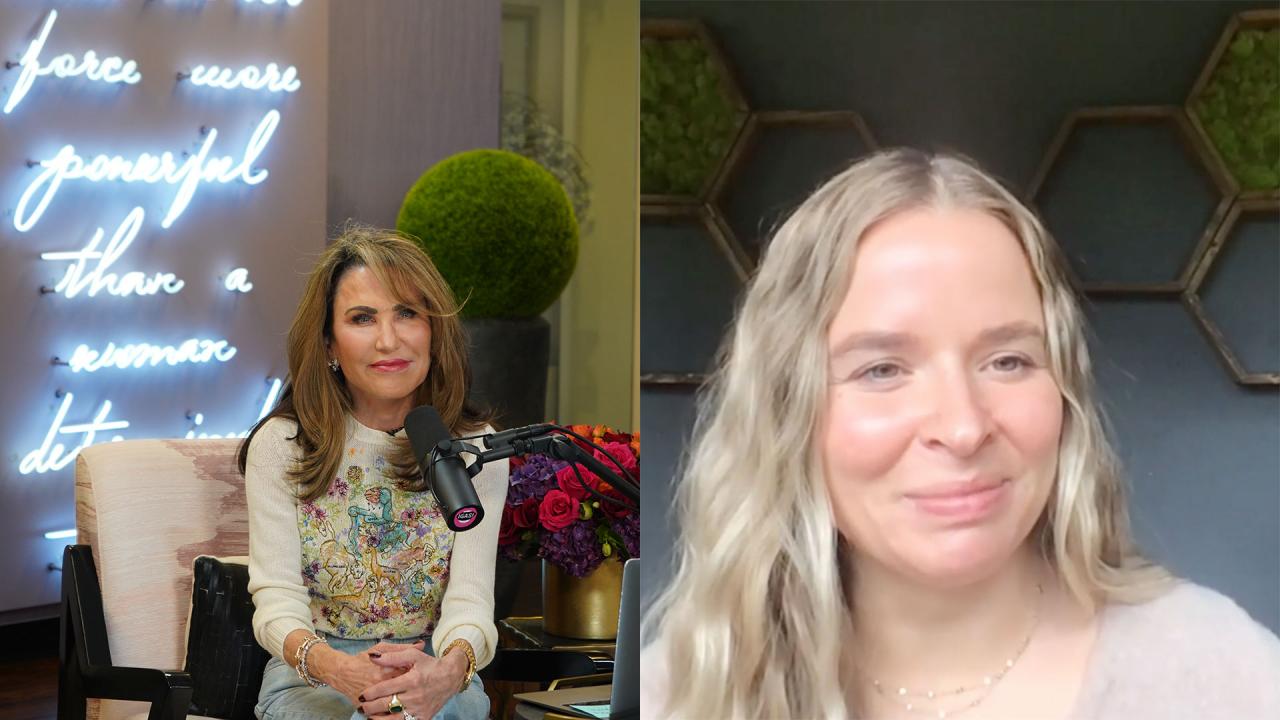 The Secret To Finding 'The One' … Yourself - 'I've Got A Secret…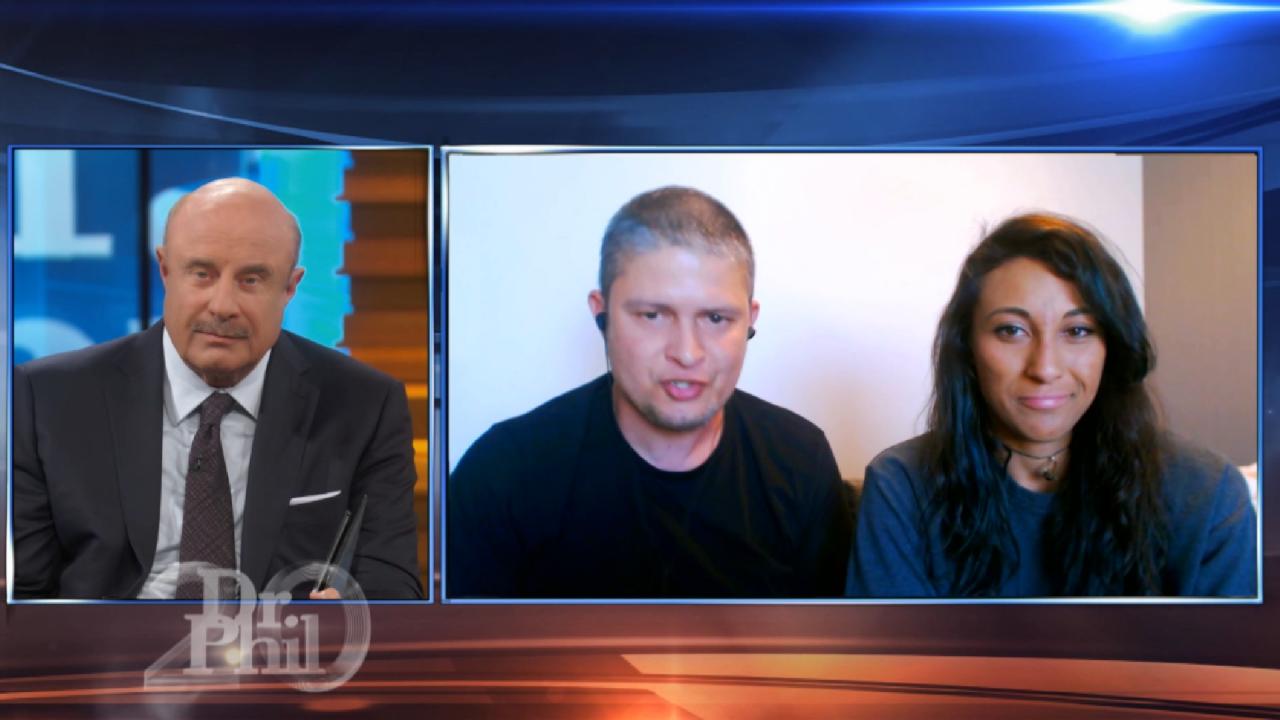 Dr. Phil Recommends Unhoused Couple Take Progressive Steps To Im…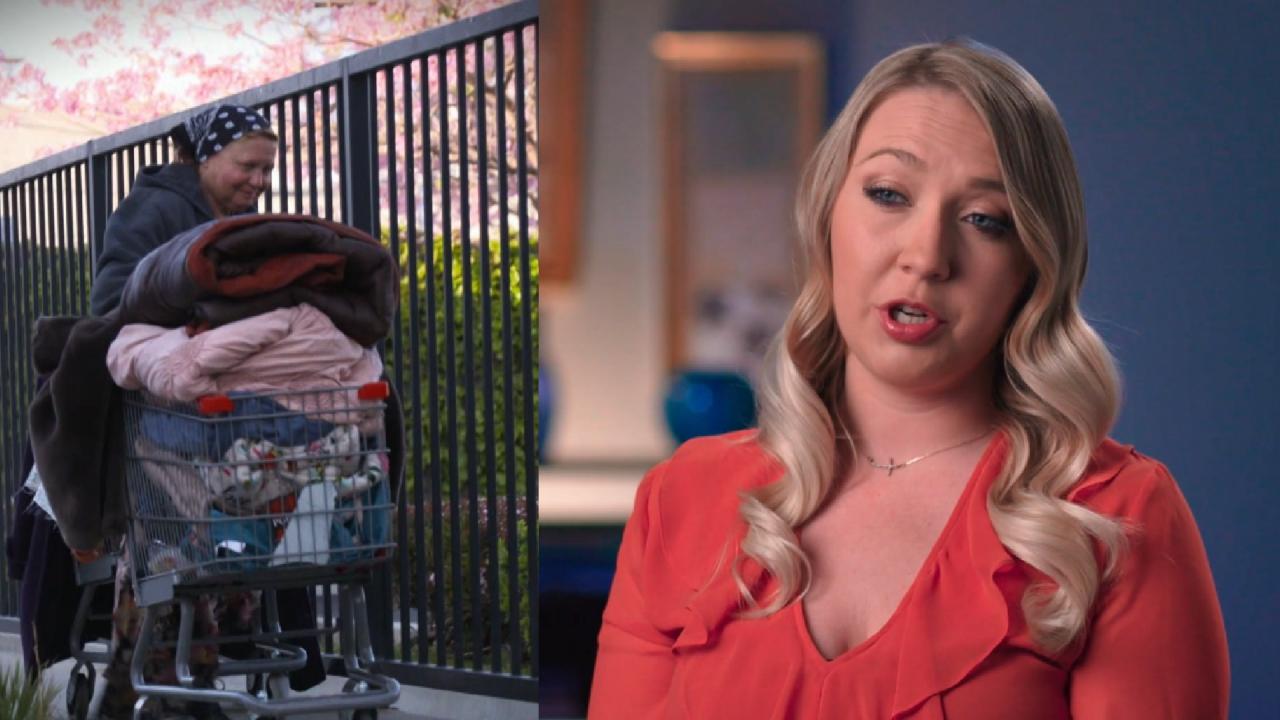 Woman Says She Can't Bring Her Homeless, Alcohol-Dependent Mom I…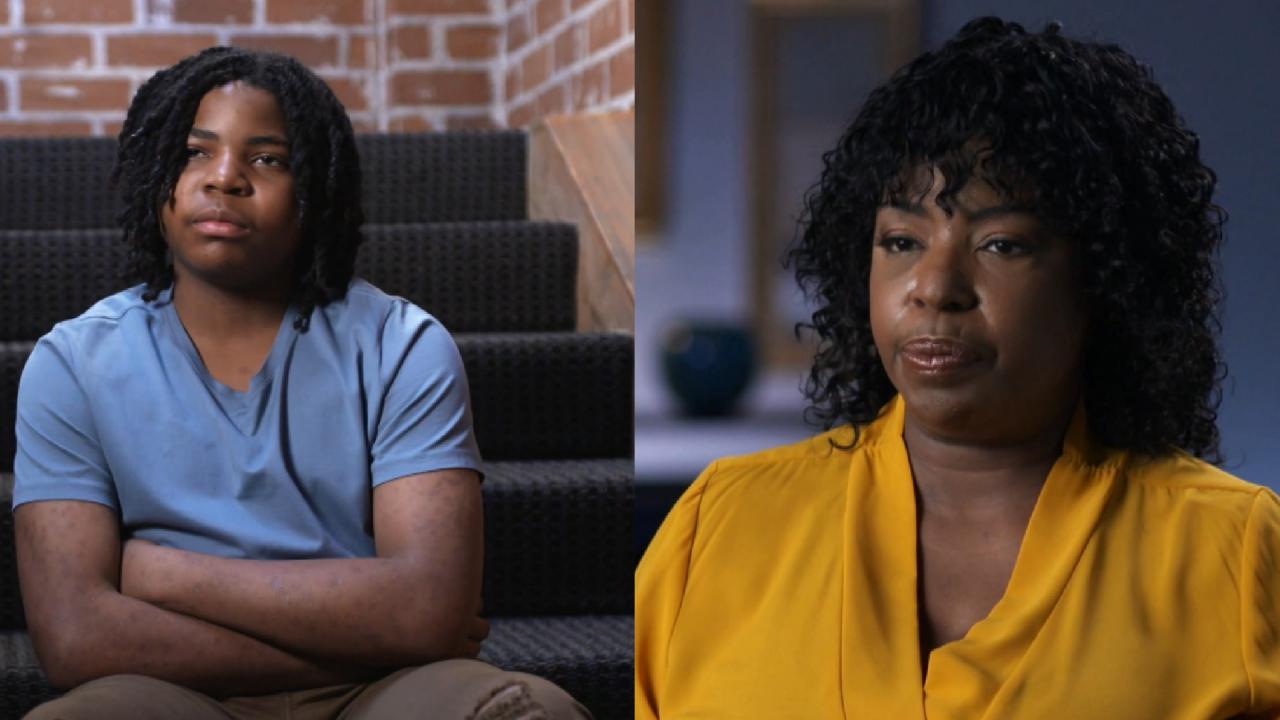 'CPS Saw Straight Through His Lies,' Says Mom Who Claims Teen So…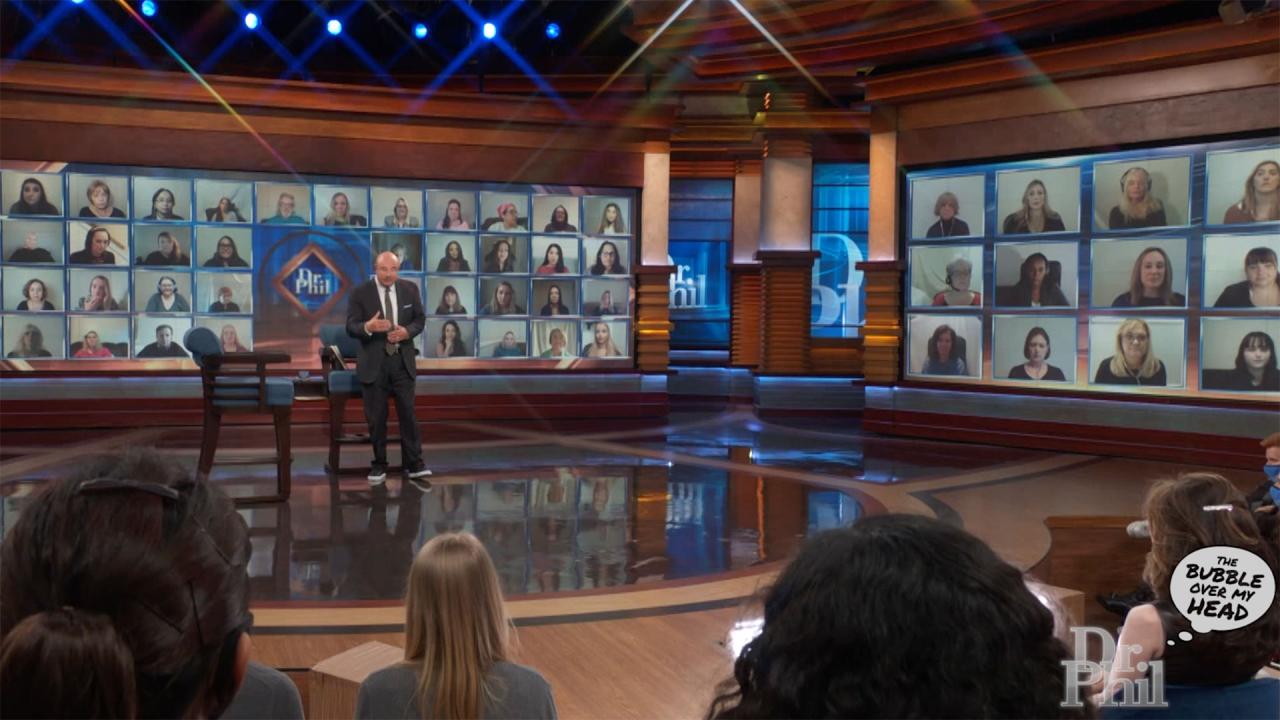 The Bubble Over My Head: Confront An Issue, Don't Enable it
"I've Divorced My Ex Twice, but I'm Still in Love"
Gwen says she has married and divorced Derrick twice — but she would take a third trip down the aisle if he would just get some help and fess up to his mistakes. Gwen claims that while married, Derrick hit her, stole from her, disappeared for months at a time and missed the birth of their child, among other offenses.
Derrick says Gwen is "crazy" and a "vindictive, sadistic succubus" who is out to ruin his life — but if she could stop being that way, he'd love to be a family again.
What does Gwen say she found on Derrick's phone that she calls deeply disturbing? And, why would she still consider giving him another chance?
Concerned for the children caught in the middle of the dysfunction, Dr. Phil combs through the accusations from each side. Does this couple have a future together as spouses — or as co-parents only?
More than 16 million kids in the United States are at risk for hunger each day. Fortunately, you can help. Visit Feeding America to find your local food bank. And, help Dr. Phil raise enough money for 10 million meals. Donate today!
"Prince Charming Turned Nightmare"
"Derrick and I had been married for two months before he just disappeared," Gwen recalls. "I was about four months pregnant with our daughter. A few days after he returned, he was very apologetic. He told me that he was going to spend the rest of his life showing me how much he loved me and making up for what he had done." But Gwen says that wasn't the last time her husband left. "He continued to disappear for days, weeks and even months at a time. Derrick left me to have our daughter by myself and didn't see her for the first three and a half months of her life," she says.
"A few months later, Hurricane Katrina hit. We got $65,000 in insurance money. Derrick took the money and disappeared," Gwen says. She claims after he returned, he called her horrible names and became physically abusive and eventually, they divorced.
Six years later, Gwen says Derrick convinced her he was sorry for all his mistakes, so they got remarried. "I was doing everything I could to try to make him happy. Nothing was ever good enough," Gwen says. She says when she suspected he was cheating, she hacked into his Facebook account and discovered private messages to other women. "The guy I once thought was my Prince Charming turned into a nightmare. I couldn't take it anymore, and Derrick and I divorced a second time."
Gwen says although they're no longer married, they're still in each other's lives. "He continues to tell me he loves me, only to find out it's the same as always — one lie after another."
Gwen also claims she found disturbing results in her online investigation. "I found some very disturbing websites that Derrick had been watching porn on that included [incest] porn, with brother and sister, father and daughter, as well as old man and teenage girls," she says. "Not only am I disgusted by it, it puts me in great fear for the safety of my children, especially my two daughters," she says. Gwen claims Derrick "insisted that he only clicked on it by accident and didn't look at the title or what was involved."
"Sadistic Succubus"
"I got remarried to Gwen because I was lonely. I wasn't sold on getting remarried a second time, but we have a child together, and I was trying to make it work," Derrick says. "Marriage is supposed to be all about give and take. Well, I gave and she took. Gwen might tell you that she's not controlling, but she controlled every aspect of my life. She was paranoid of me looking at other women, constantly accusing me of cheating. Actually, I did attempt it a time or two, but I never went through with it."
Derrick says Gwen called him names and taunted him, and he admits he called her names as well. "I've called her a sadistic succubus, because she sucks the life out of me. I've called her a drama mama because she's never met a problem that she can't make worse," he says. "If we both got our acts together, I could see a point where we might get back together, but I don't know if we'd ever say 'I do' again."
Tune in to find out why Dr. Phil says, "I think I just threw up in my mouth."
Dr. Phil combs through the accusations from each side to clarify what Gwen and Derrick think of each other. "What is it you don't know that you need to know?"