'They'll Tell You How Police Need Reform. They'll Never Talk Abo…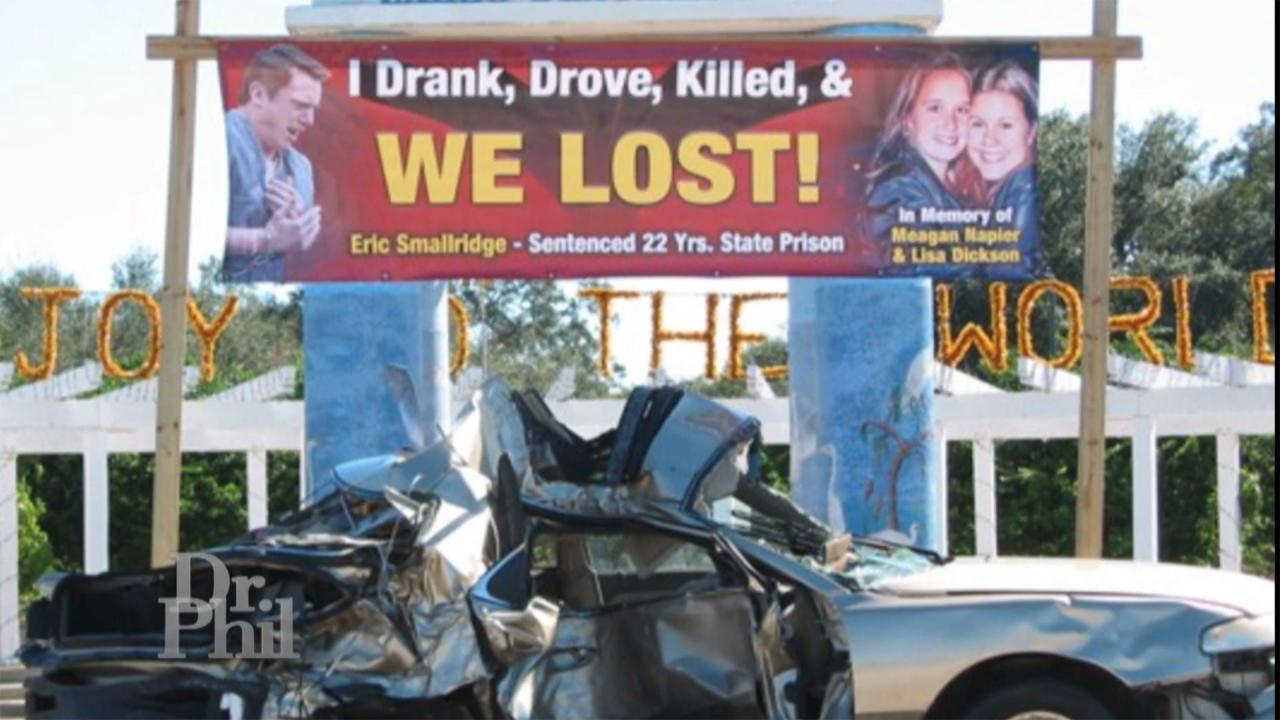 Man Who Killed Two Girls In Drunk Driving Crash Has Powerful Wor…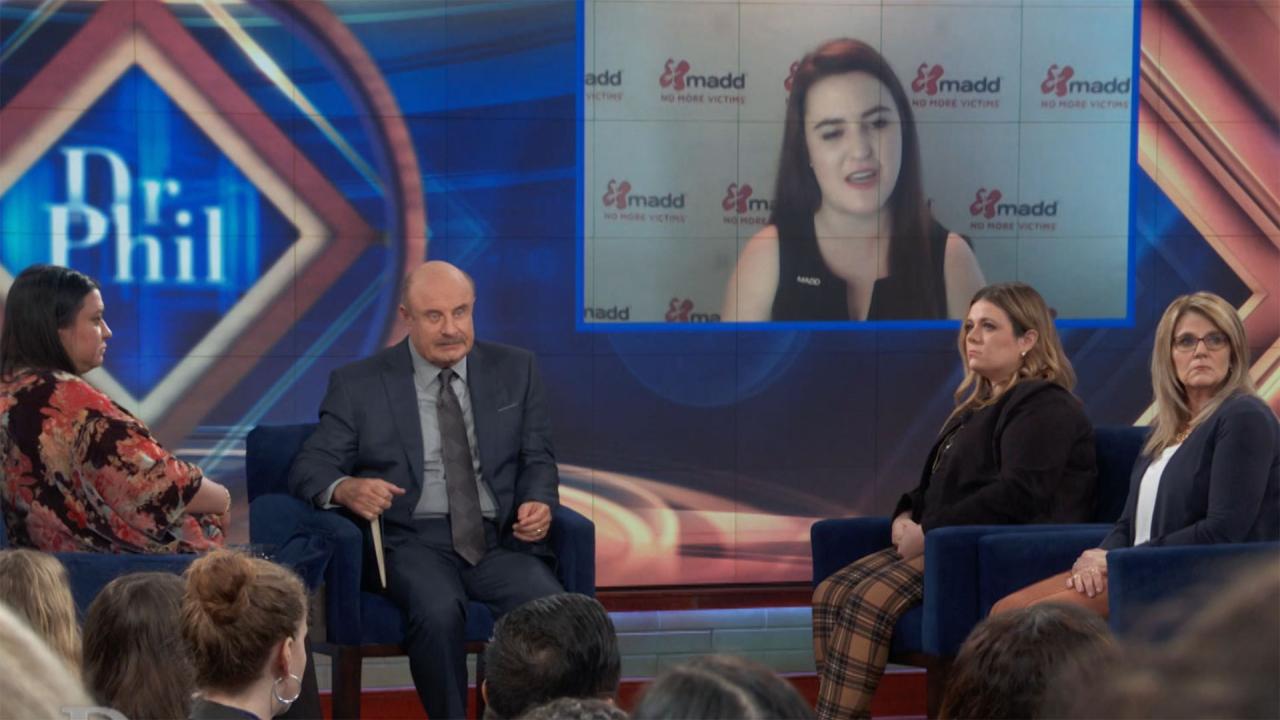 How MADD Is Working To Combat Drunk Driving With New Technology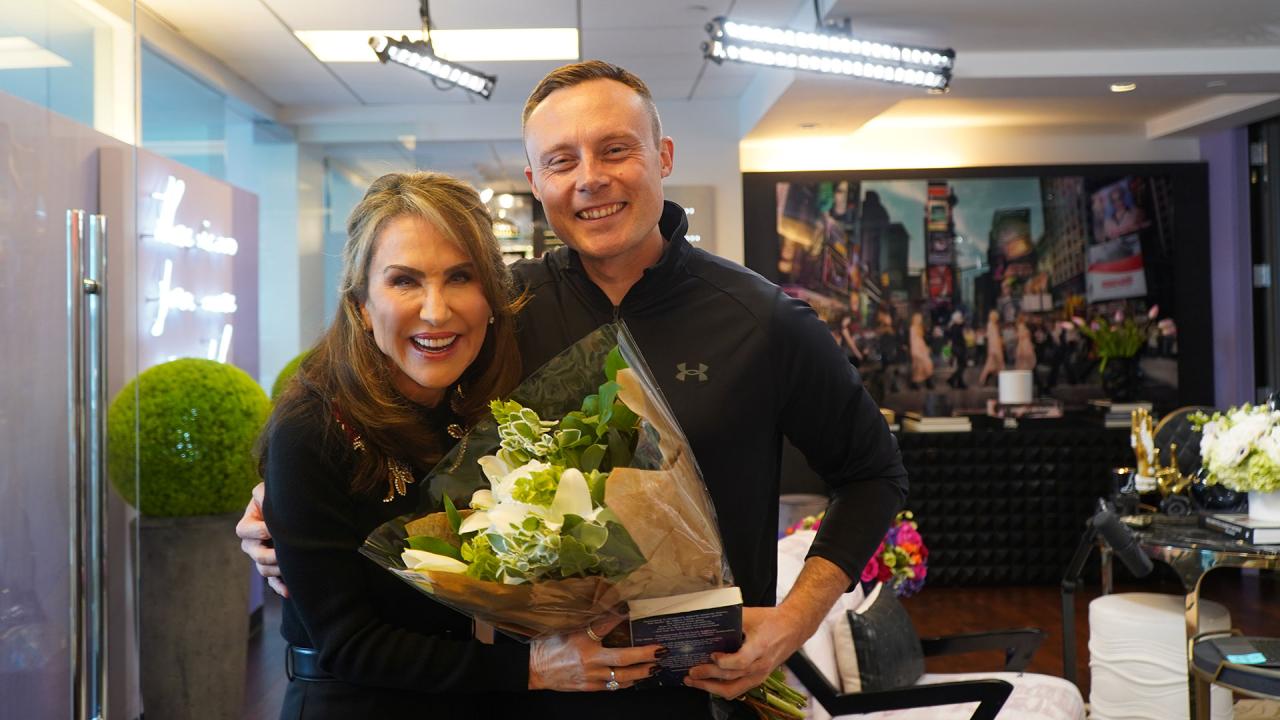 Remove Roadblocks To Your Goals And Feel More Fulfilled - 'I've …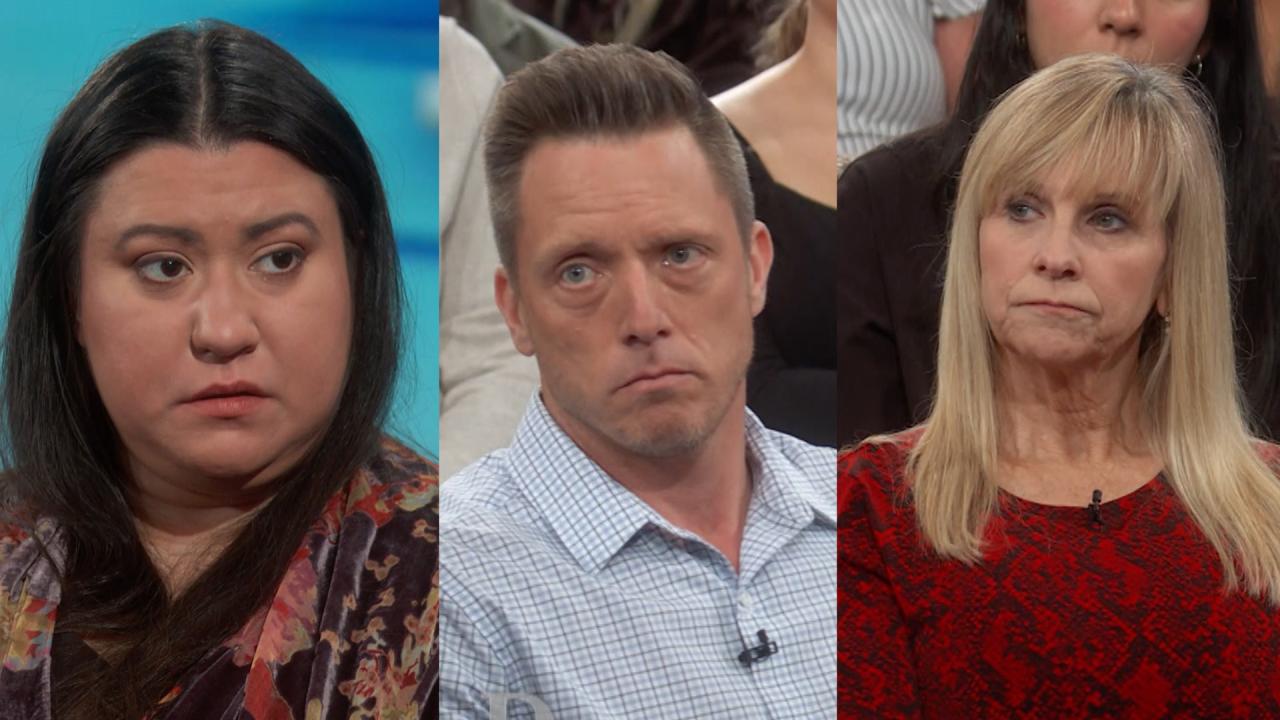 Addicted to Driving Drunk: Laura's Final Decision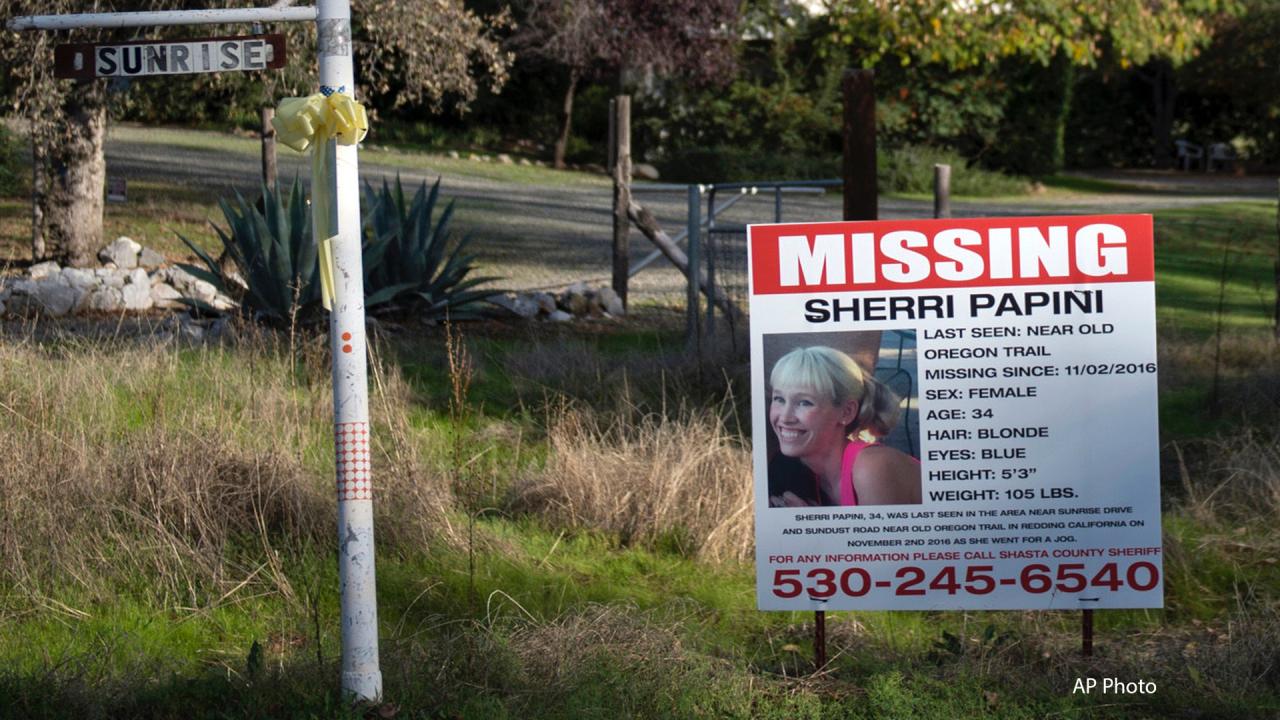 Supermom Missing: Inside the Sherri Papini Investigation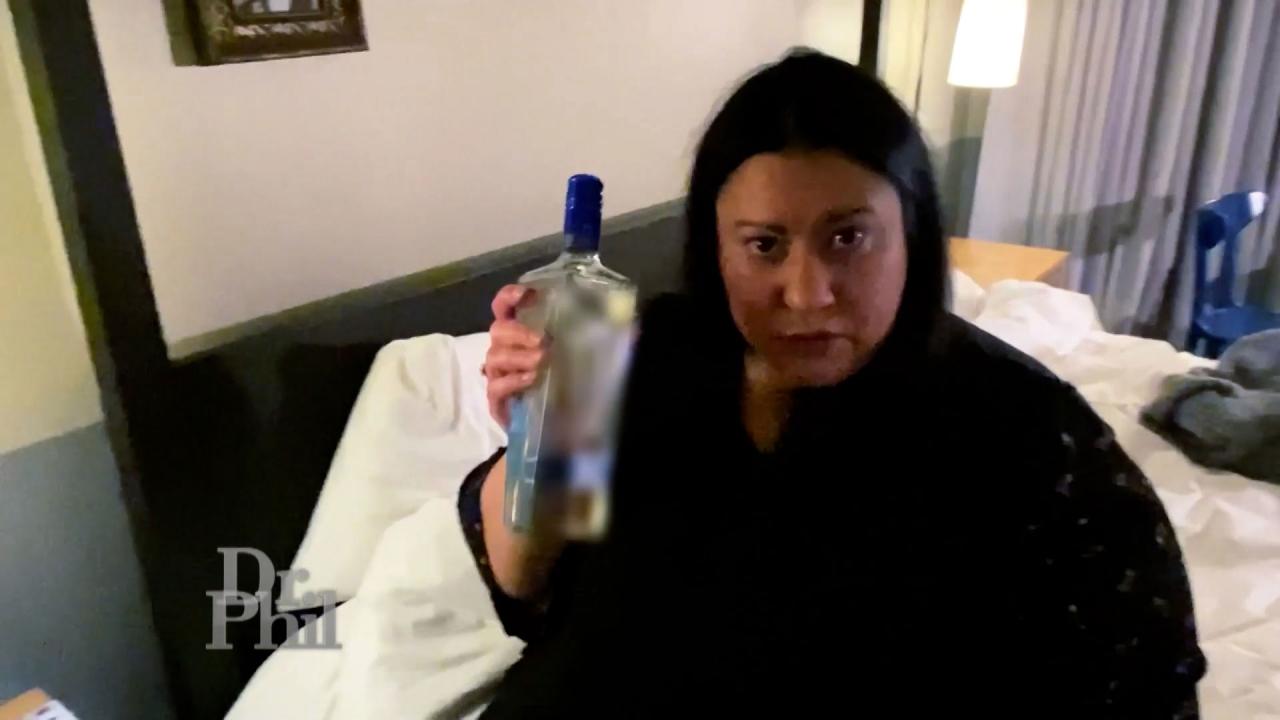 'I Do Drink And Drive,' Says Woman Who Has Received Three DUIs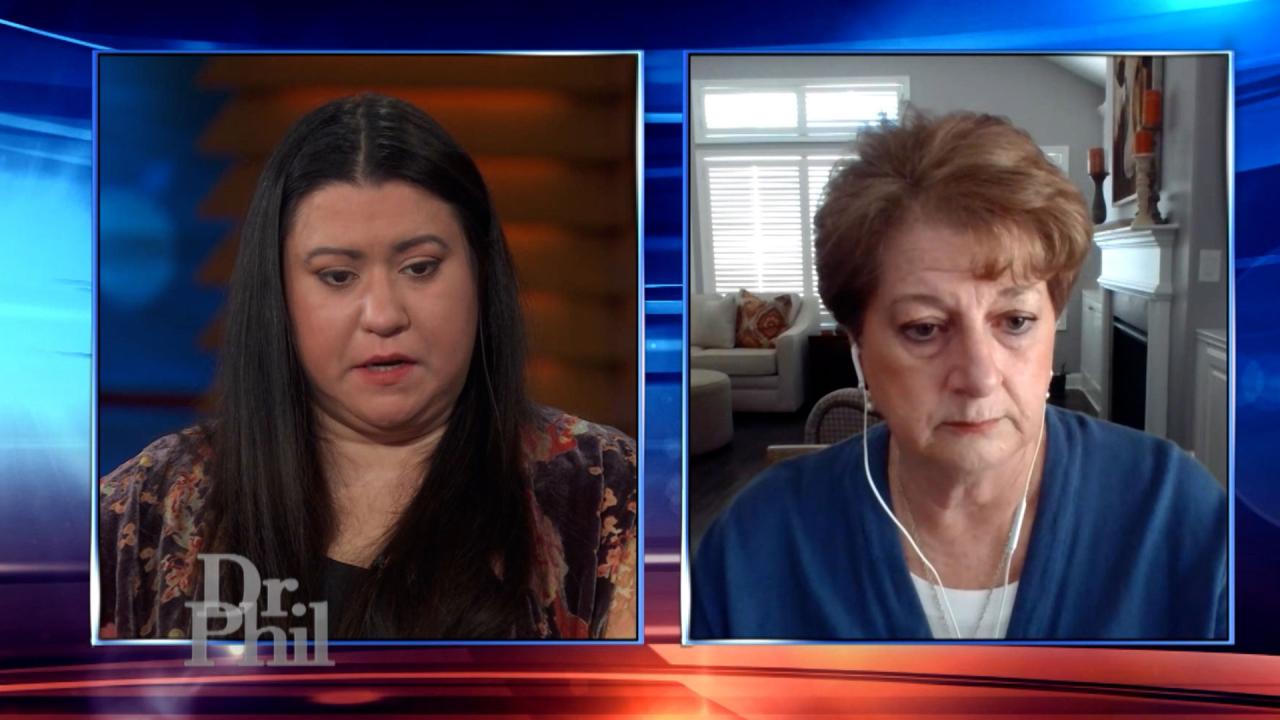 Woman Learns Daughter, Who Has Been Struggling With Alcohol Addi…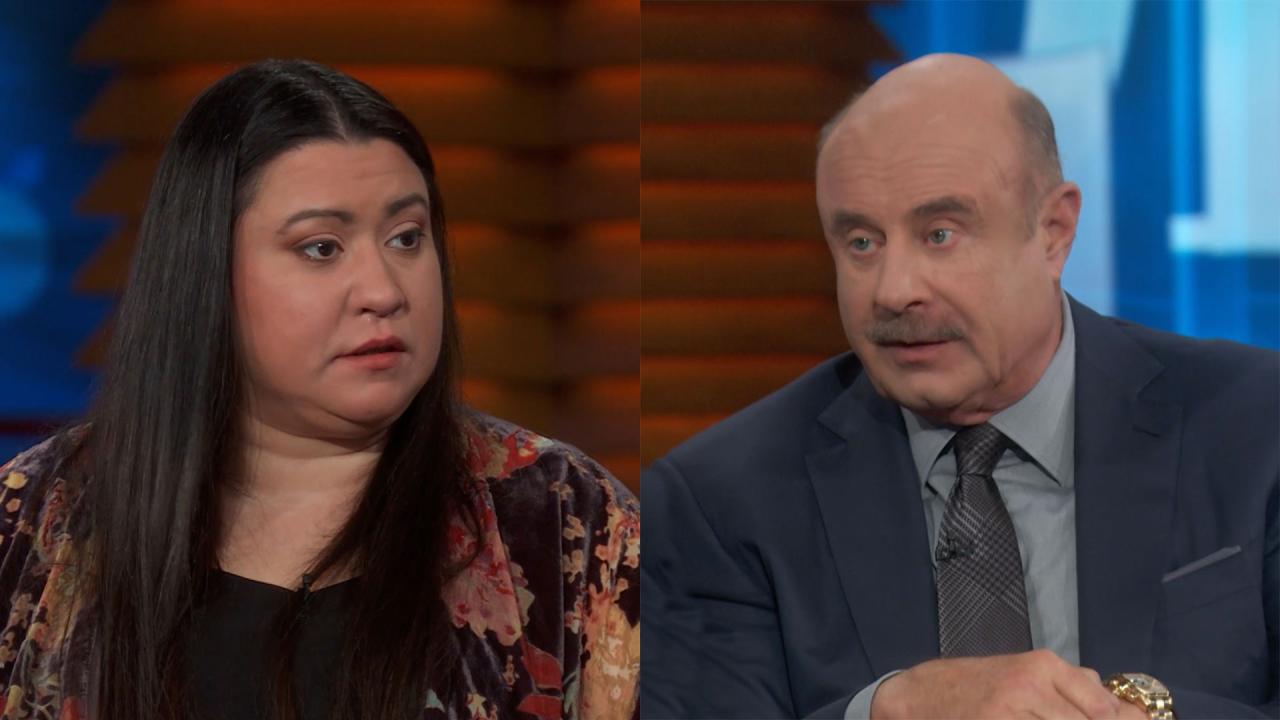 'What Gives You The Right To Drive Drunk?' Dr. Phil Asks Woman W…
'It's Just A Matter Of Time Before You Will Kill Someone,' Says …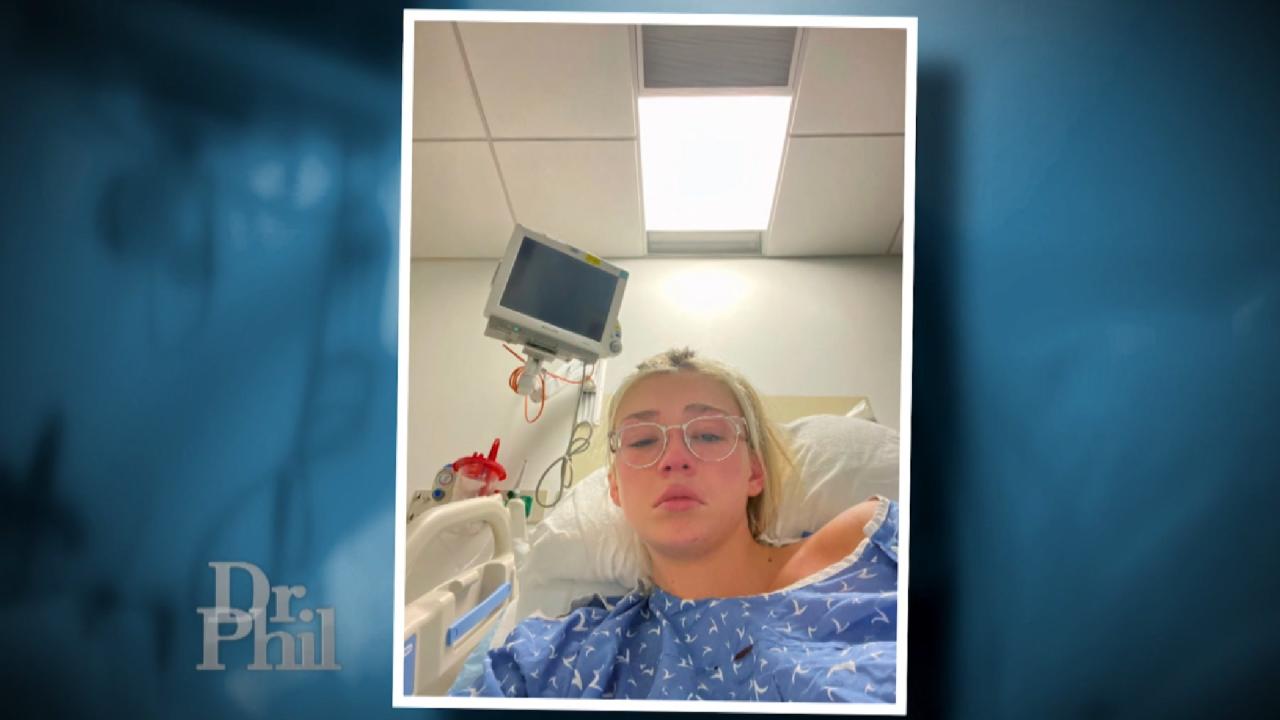 Woman Whose Lung Collapsed From Vaping Says The Pain From Treatm…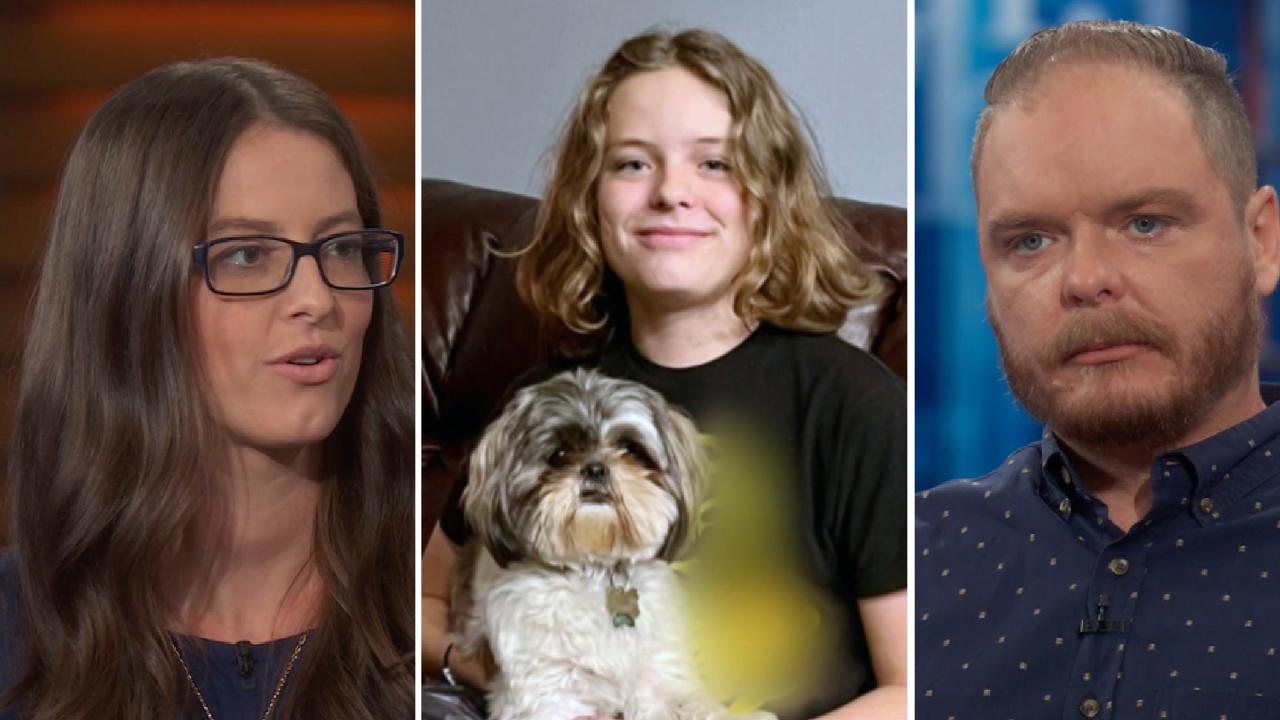 Parents Say 12-Year-Old Lies, Steals, And Manipulates So He Can …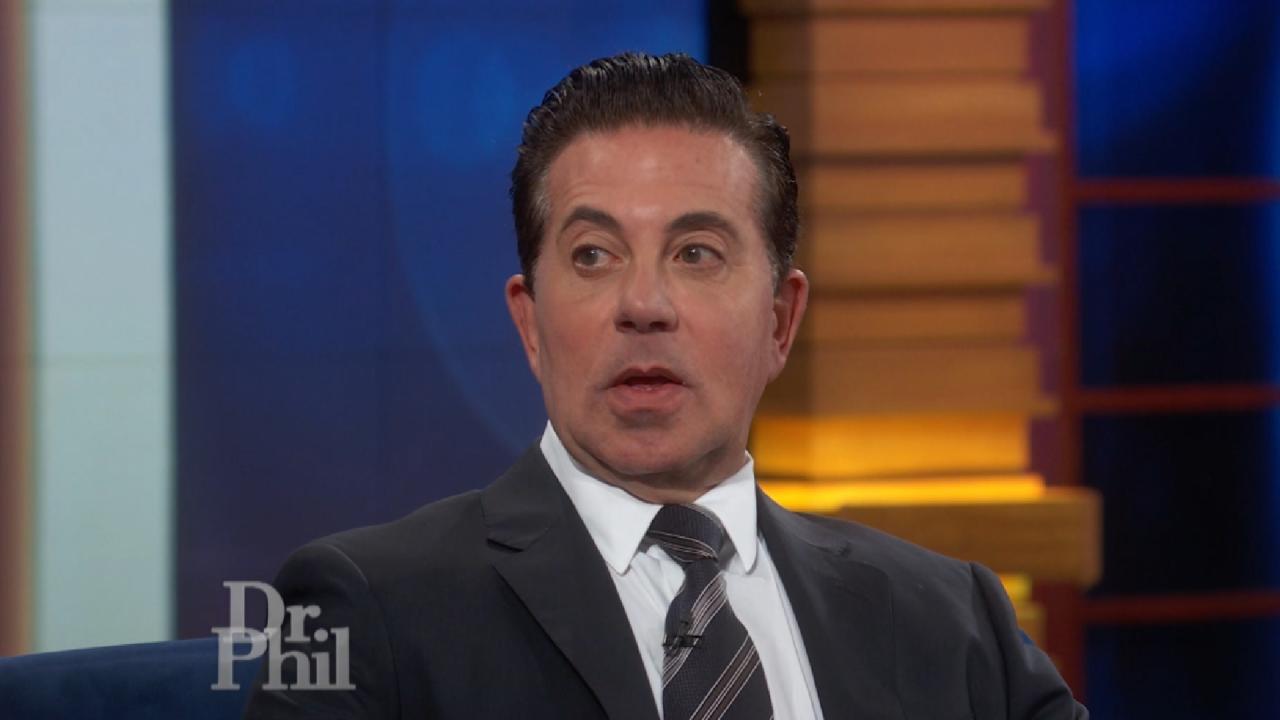 Psychiatrist Says Teen Vaping Is A 'Huge Deal' That's 'Happening…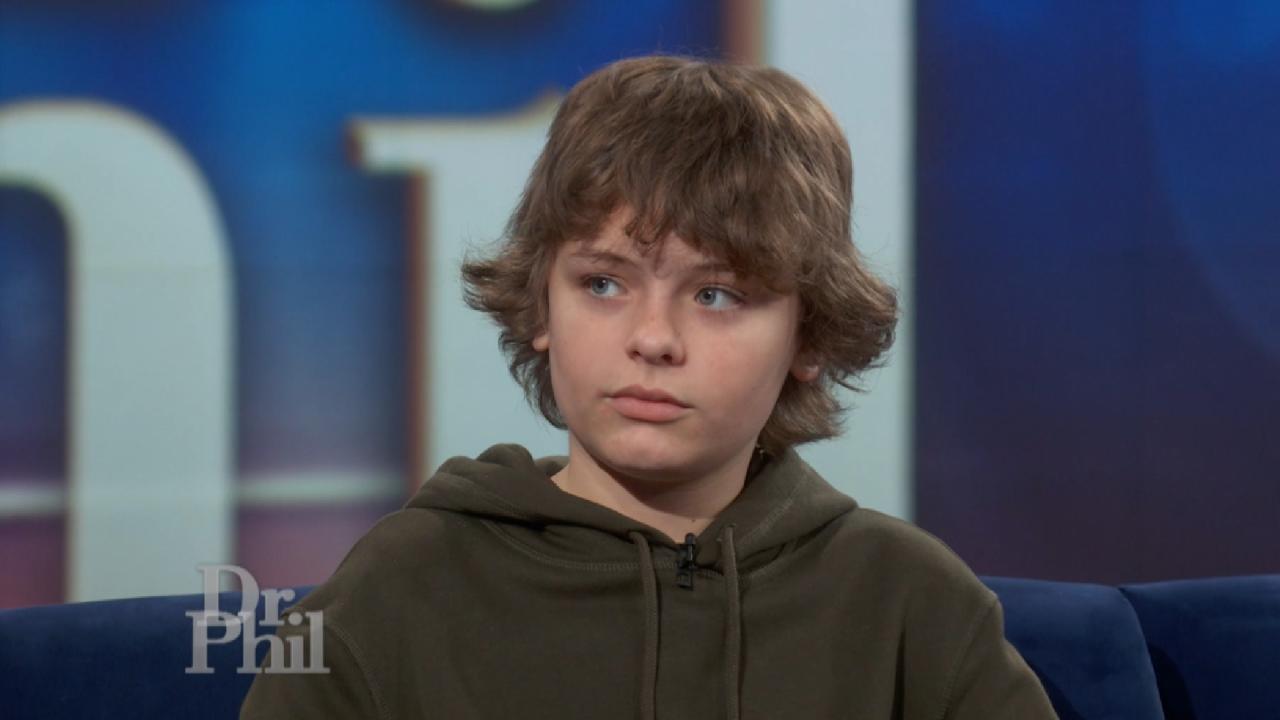 'If I Were Them, I Wouldn't Trust Me At The Moment,' Says Vape-D…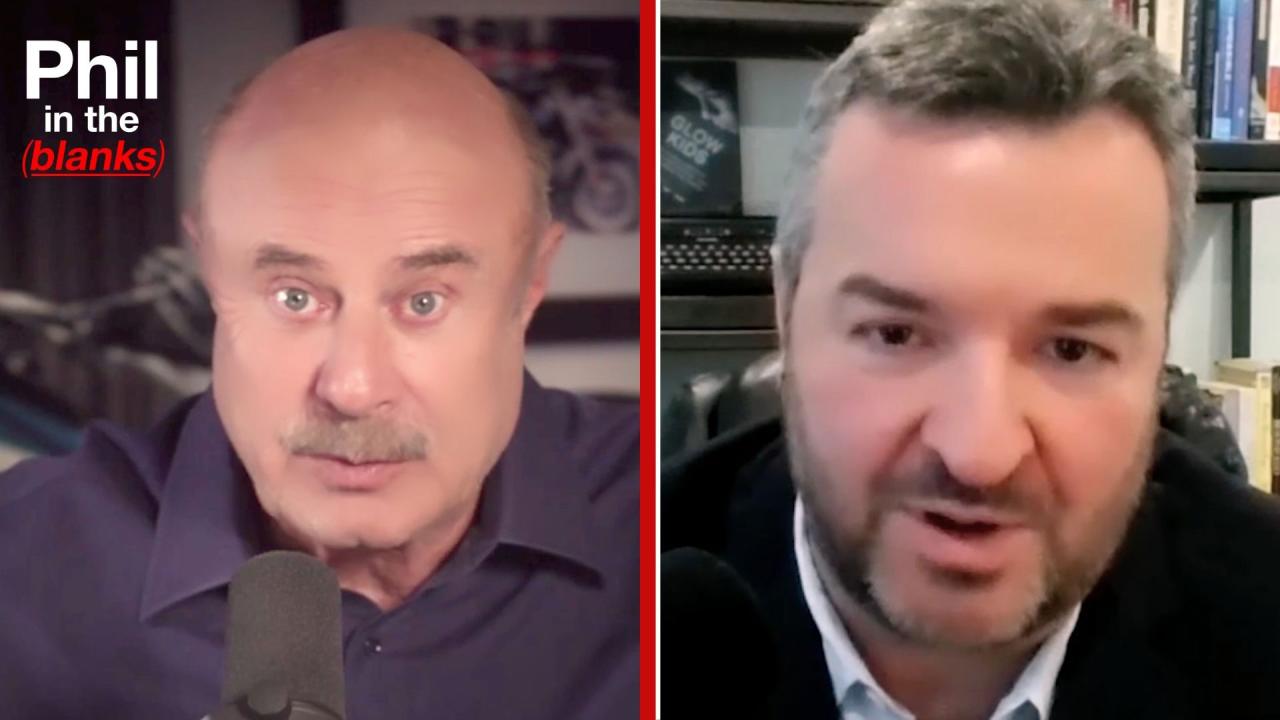 Tech Addiction: Digital Madness -- How Social Media Is Driving O…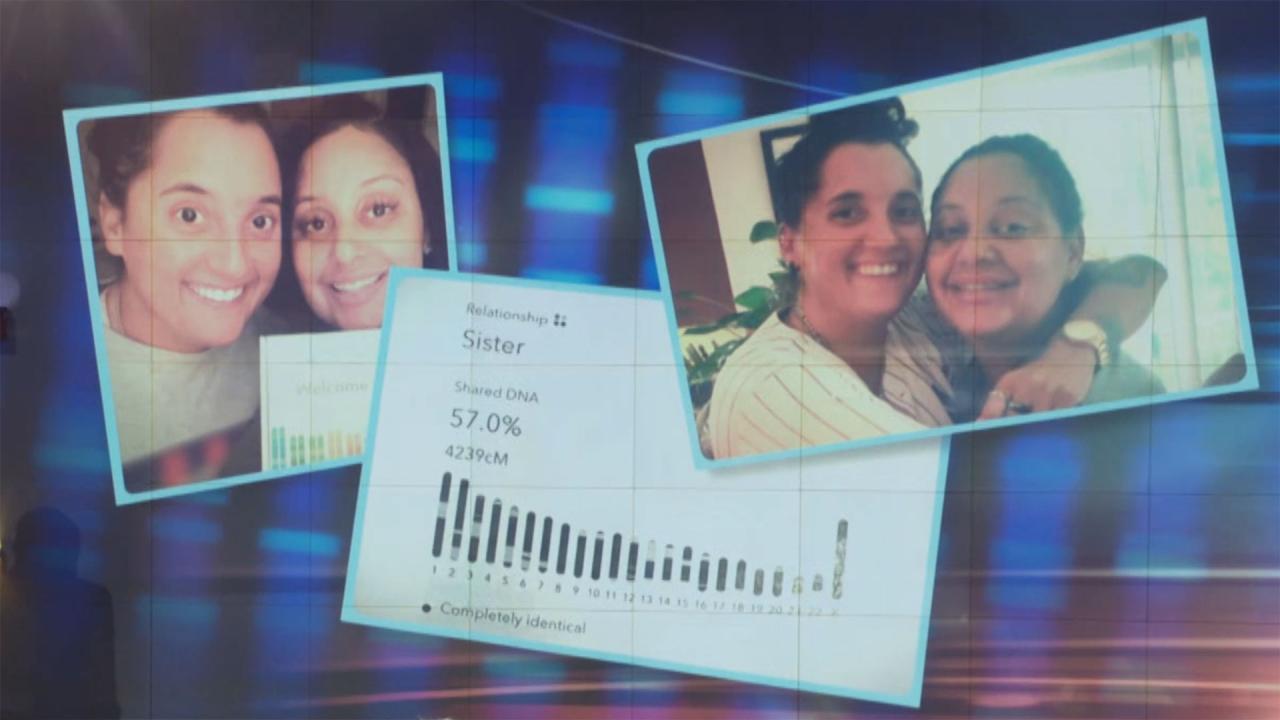 How Two Co-Workers And Friends Learned They Are Biological Siste…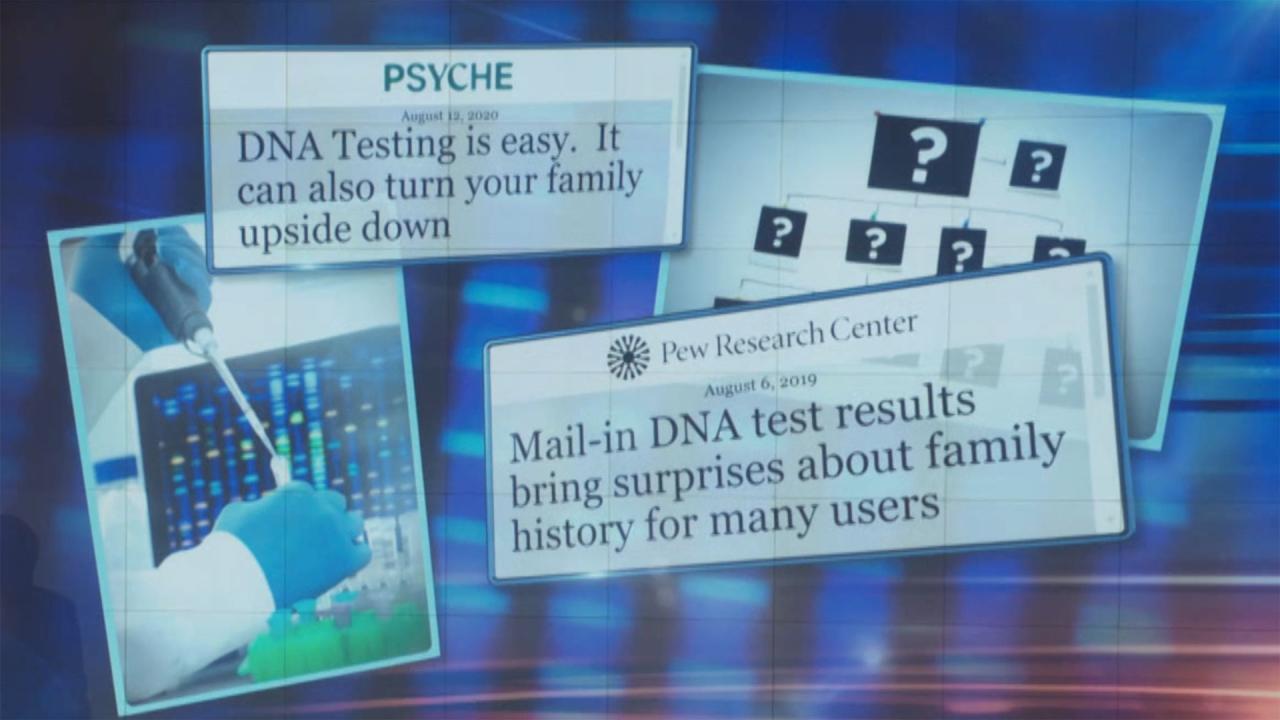 Questions To Ask Before Taking A DNA Test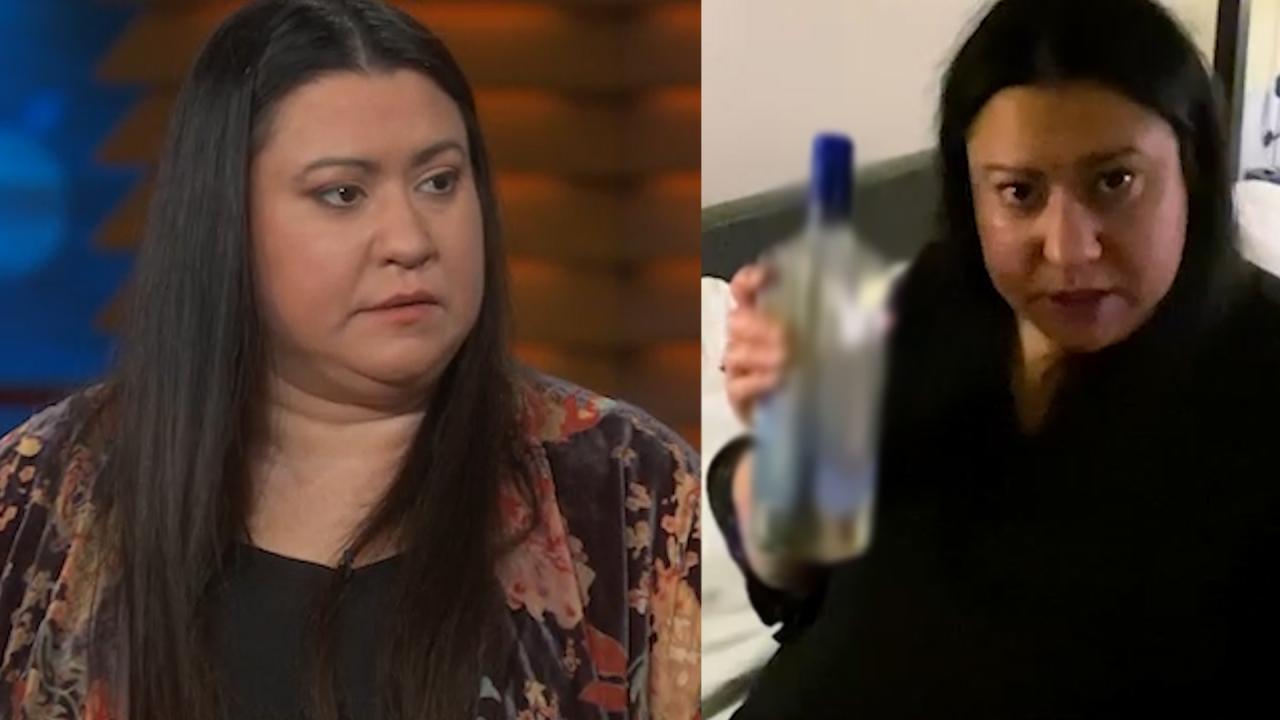 Behind the Wheel: Drunk and Deadly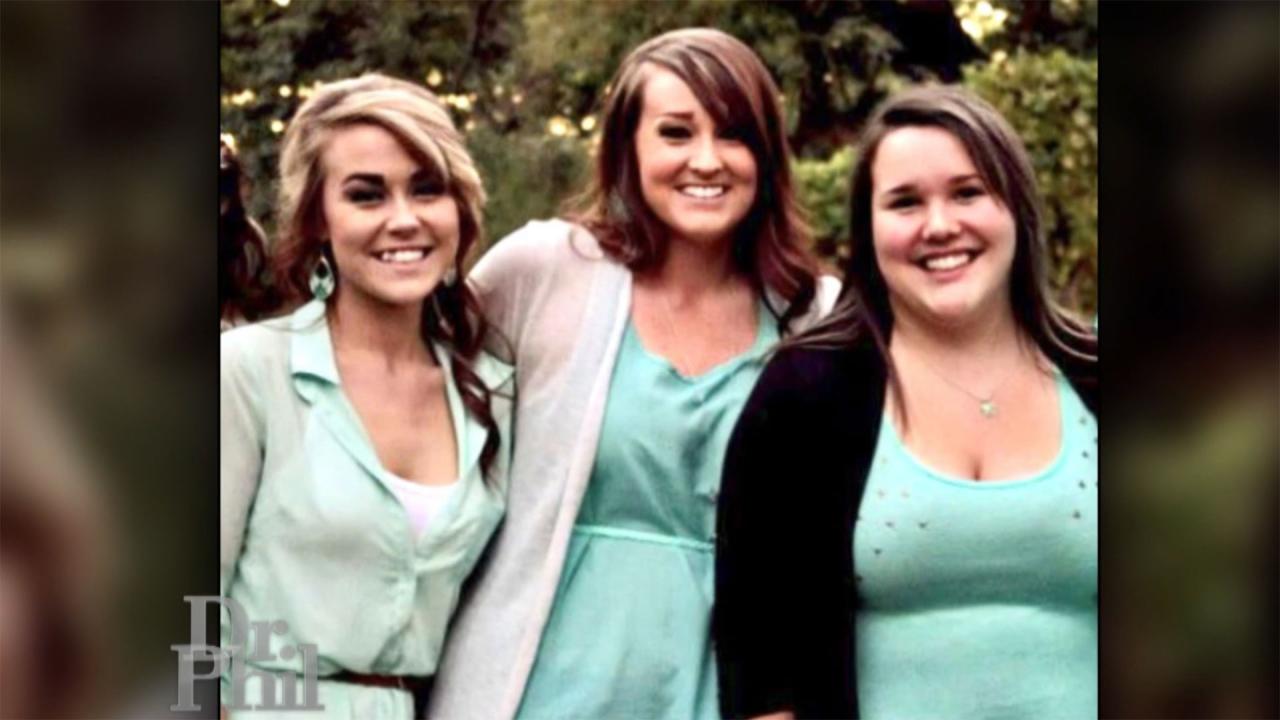 Siblings Who Joked That Oldest Sister Was 'Milkman's Kid' Learn …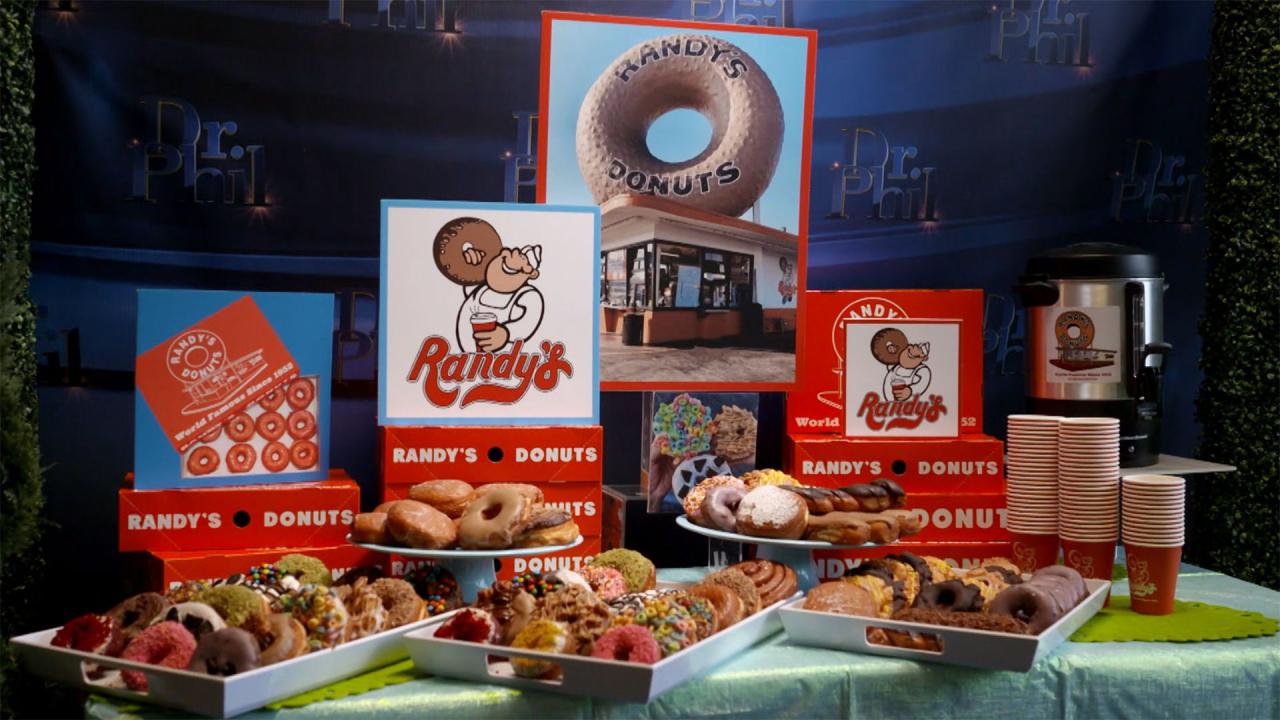 Treats For The 'Dr. Phil' Studio Audience
'They'll Tell You How Police Need Reform. They'll Never Talk About The Culture Of Violence That Police Face'
In an episode from February 2022, "United States of Emergency: The Violence Epidemic," Dr. Phil spoke with everyday citizens, law enforcement, and policymakers to discuss the reported uptick in violent crime across the United States, the rising fears of Americans feeling unsafe, and the movement to "defund the police."

During that episode, former police officer Aaron Taylor said he left the force after 16 years because he felt like society had changed and turned its back on the police.


"Politicians could have never done the job," Aaron said. "They'll tell you how police need reform. They'll never talk about the culture of violence that police face every single night."
Thomas Abt, Senior Fellow at the
Council on Criminal Justice
and expert in violence reduction, said, "Today, the American criminal Justice conversation is you're either for the police or against the police. Everything that we know about solving this problem is that we have to do it together."
In January 2022, the Council on Criminal Justice published
Saving Lives: Ten Essential Actions Cities Can Take to Reduce Violence Now
. Follow the link to read more about how government and community leaders can avoid polarizing political debates and promote peace and safety in their communities.
In Wednesday's episode,
'"Danger on My Doorstep': America's Safety Crisis,"
Dr. Phil continues the conversation with Abt, former police officer Taylor, and LAPD Deputy Chief Emada Tingirides.
And later, country music singer Clare Dunn says she is very thankful for law enforcement and "the people who put themselves between us and harm's way." Watch Wednesday's Dr. Phil to hear why she says she disagrees with the "defund the police" movement.
Dr. Phil
airs Monday – Friday.
Check your local listing
to find out where to watch.
TELL DR. PHIL YOUR STORY: Have a story in the news?